UAE chips in for food parks in India to tackle insecurity
Reuters – The UAE has pledged $2 billion to help develop a series of "food parks" in India to tackle food insecurity in South Asia and the Middle East, a joint statement said on Thursday.
Speaking in Jerusalem at a virtual summit with UAE, Israeli and Indian leaders, US President Joe Biden said the investment could "increase India's food yields in the region three-fold in just five years".
The parks would bring farmers, processors and retailers together using advanced climate technology to minimise waste, conserve water and maximise crop yields, focusing at first on crops including potatoes, rice and onions.
The four countries would also advance renewable energy projects in India, including wind and solar energy plants, they said.
The projects would be supported by the Israeli and US private sectors, Biden said at the summit on food security and clean energy amid fears of global food shortages caused by the war in Ukraine.
Russia and Ukraine are the world's third and fourth largest grain exporters, respectively, while Russia is also a key fuel and fertiliser exporter.
The war has disrupted their exports, pushed world food prices to record levels and triggered protests in developing countries already contending with elevated food prices due to COVID-related supply chain disruptions.
Going bananas and potatoes
Economic fallout from the pandemic, climate change, food insecurity and volatile energy markets, Biden said, had been "made worse by Russia's brutal and unprovoked attack" on Ukraine.
"All these issues require cooperation and coordination, and none of us can mount a comprehensive response on our own," Biden said.
UN agencies warned this month that the war in Ukraine and climate change could push starvation and mass migration to unprecedented levels.
Apart from benefiting local farmers, the food parks would help reduce trade barriers and unify food safety standards, Indian foreign secretary Vinay Kwatra said in New Delhi.
They would also provide India with an opportunity to benchmark its perishable food products for global export and allow Indian produce access to the strategic Gulf markets starting with UAE, Kwatra said.
He said Indian states Gujarat and Madhya Pradesh – both ruled by Prime Minister Narendra Modi's Bharatiya Janata Party – were exploring setting up these parks, which would initially cultivate bananas, potatoes, rice, onions and spices.
Gulf Arab states import as much as 80-90% of their food and while their oil wealth renders them less vulnerable to rising global food prices than poorer countries in the region, disruptions threaten their supply chains.
India, the world's third-biggest oil importer and consumer, depends on Gulf state for meeting most of its oil needs.
Wealthy Gulf states have invested heavily in farmland overseas and have been investing domestically more in agritech, which is also a fast-growing sector in Israel.
Crop yields are relatively low in India, which despite being a major farm goods producer, lacks regular irrigation for around half its farmland. Venture capital firms are increasingly pouring money into local agritech start-ups.

 Elevate your coffee experience with The Brew Crew's Cold Brew and Nitro Brew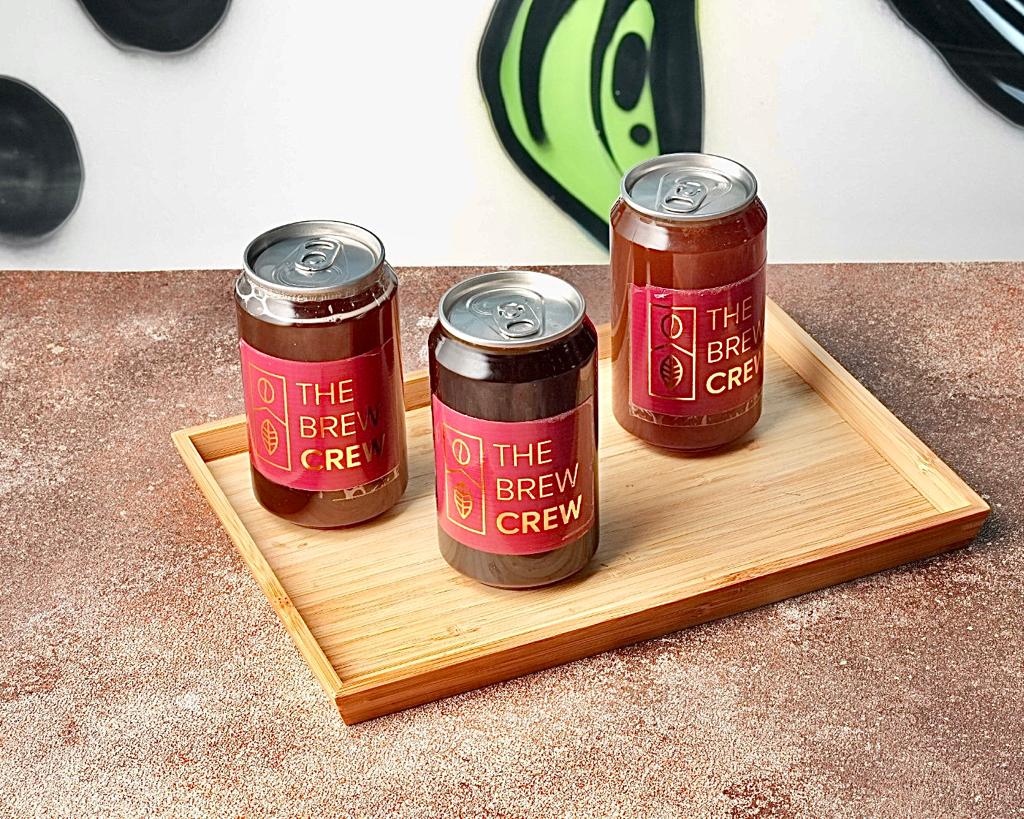 Why limit International Coffee Day celebrations to just one day? The Brew Crew believes every day can be a celebration of brewing up special treats for coffee lovers, which is why the cafe located in Dubai Investment Park (DIP) 2, Dubai, is now delivering unique coffee experiences in a can. In their continuous quest to enhance customer experience, they've worked on elevating their delivery menu with new signature offerings — Nitro Coffee and unique Nitro Infused beverages — all in a can and dine-in too. Isn't that exciting?
Once the coffee grounds are steeped in water (room temperature) for about 16-18 hours — the slow extraction process makes the cold brew, which is more intense than a regular drip coffee. Cold Brew is literally a concentrated coffee drink. And, what's Nitro Brew? Nitro Brew is a cold-brewed coffee infused with nitrogen gas. So, whether you prefer the subtly sweet, creamy body, and smooth finish of a
Nitro Brew, or the mellow, smooth, and mild acidity of the Cold Brew, The Brew Crew has a brew for everyone. Both the beverages are priced at Dh15, 300ml. The other Infused beverages are complex in preparation, but the taste profile is tropical, sporty, and fizzy. The Nitro allows the drinks to be more full-bodied and memorable.
"We realised that the options for Dubai coffee aficionados to experience Cold and Nitro brews were limited, so we decided to add them to the menu. Similarly, we also wanted to provide a product for non-coffee drinkers in the UAE. And of course, we didn't want to restrict it to only as a dine-in option, so here we are offering the brew in a can for a takeaway or delivery," said Ashjeet, Founder, The Brew Crew.
The cafe is also home to a temperature and humidity-controlled facility, which includes a nouvelle Brew Bar in action, a Roasting Training Campus, and a Green Coffee Storage, which is where the magic happens. The Brew Crew is renowned for its commitment to delivering a unique coffee experience and opened its doors to coffee aficionados in September 2023. The caféopens its doors at 9 am and serves until 6 pm, Monday through Saturday. At the location, you can indulge in various other roasted favourites, other than, of course, ordering the Cold Brew and Nitro Brew, whenever you please.
Order now:
Coffee on Tap -> All in a Can. Priced at Dh15, 300ml.
Dive into coffee intelligence at The Brew Crew in Dubai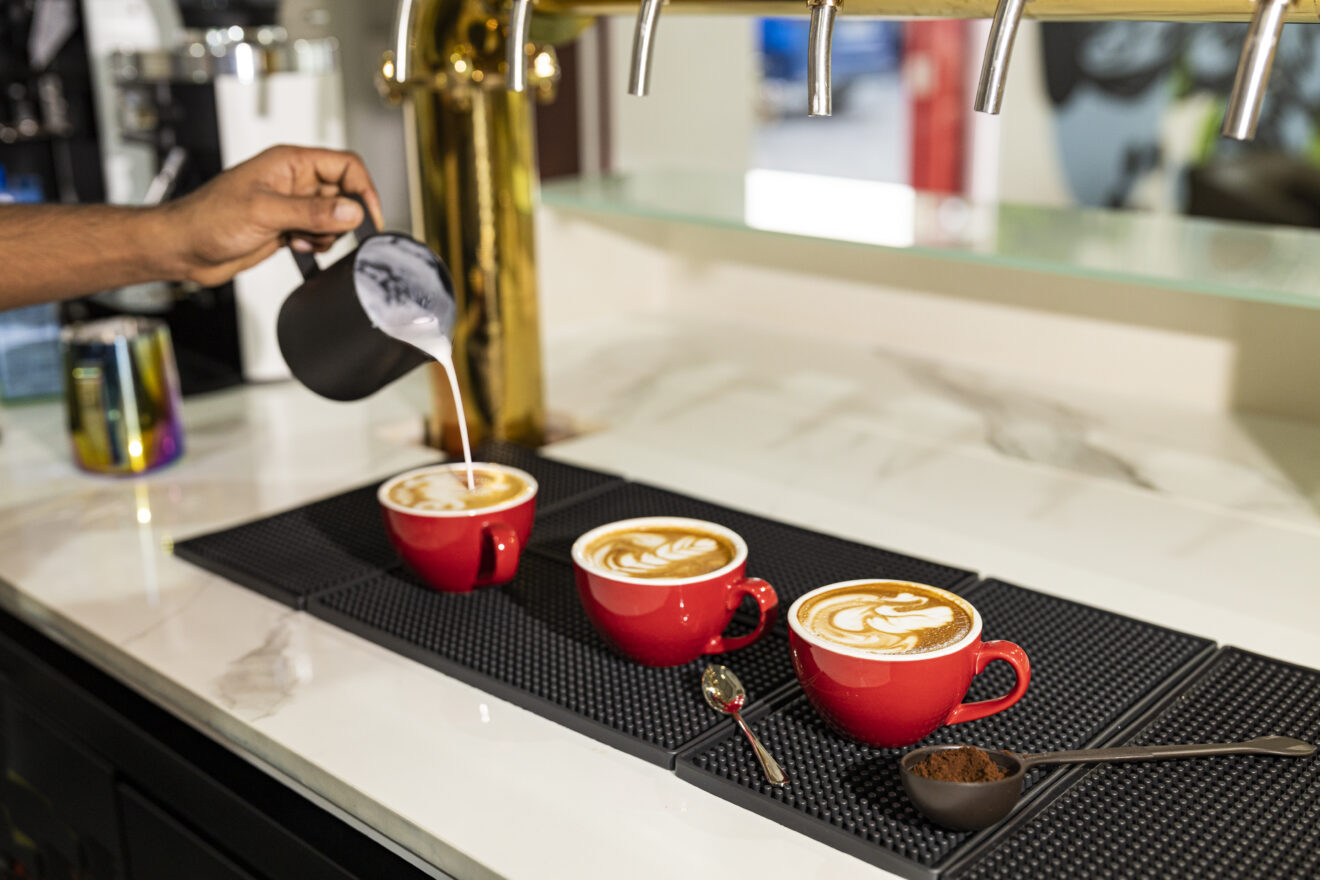 Dubai, UAE – Coffee enthusiasts in Dubai have a new haven for exploring the realm of Coffee Intelligence (CI) at The Brew Crew, a recently opened café located in Dubai Investment Park (DIP) 2. While Artificial Intelligence (AI) grabs headlines, it's Coffee Intelligence that's capturing the essence of coffee appreciation for aficionados.
The Brew Crew, welcoming coffee lovers since September 2023, goes beyond simply brewing a good cup of coffee. Founded by Ashjeet Talwar, this coffee haven offers a unique experience of understanding the intricate aspects of coffee, ranging from sourcing and roasting to brewing and pouring.
Importing and roasting a diverse range of specialty coffees from various corners of the world, The Brew Crew boasts over 30 artisanal beverages. Ashjeet, the founder, shared the vision, stating, "We believe in knowledge sharing, and there's nothing better than a coffee connoisseur immersing themselves in the world of coffee beans."
The café aims to be a space for both coffee lovers and the coffee-curious. Upon entering, visitors are treated to a complimentary crash course by the in-house baristas. The sprawling 6,650 square feet area is equipped with state-of-the-art facilities, including a temperature and humidity-controlled setup, featuring a Brew Bar, a Roasting Training Campus, and a Green Coffee Storage.
At The Brew Crew, patrons can select coffee beans primarily from Brazil, Ethiopia, and Malawi. Notable recommendations include their Signature Ceremonial Matcha Latte, the Artisan Brew Iced V60, or the Coffee on Tap Nitro Original and Cold Brew.
View this post on Instagram
For those eager to replicate the experience at home, guests can purchase ethically sourced beans and receive valuable tips from the team on proper storage to maintain the coffee's flavor. Ghanu, Head of Beverages at The Brew Crew, emphasized their commitment to educating guests on various factors influencing coffee flavors.
In the near future, The Brew Crew plans to partner with delivery platforms across Dubai. However, for now, coffee enthusiasts are invited to dine in and immerse themselves in the vibrant and visually appealing ambiance, adorned with captivating graffiti.
Moreover, The Brew Crew intends to enhance coffee literacy by hosting a series of lectures, talks, and workshops. The aim is to further instill a love for coffee and enrich the coffee culture across Dubai.
Stay tuned for more updates as The Brew Crew redefines the coffee experience in Dubai.
British Gastro pub The Stables making a comeback
It is summer time in the UK and couple of notches higher in the UAE, and so bubbly-lovers can look forward to spending some great time indoors when the popular British gastro pub The Stables opens its doors again in Dubai on July 9 after a remarkable transformation.
Combining contemporary gastronomy with traditional pub culture, The Stables promised a renewed exquisite culinary experience as it tries to reclaim its status as a cherished local establishment on the UAE dining and entertainment scene.
The team behind the relaunch has strived to create a welcoming ambience where locals and visitors alike can savour exquisite dishes, sample finely crafted beverages, and bask in the welcoming atmosphere. Led by executive chef David Ceagle, the kitchen presents an eclectic fusion of traditional British fare with international influences. From mouth-watering gastro classics to inventive vegetarian and vegan creations, each dish showcases a harmonious marriage of flavours, locally sourced ingredients and meticulous attention to detail.
The Stables boasts a beverage menu curated to satisfy even the most discerning palates. A variety of great concoctions for cocktails and a mixology of spirits and beverages pay homage to the pub's rich heritage. Live music performances ranging from retro and progressive rock to jazz, saxophone, and percussion, as well as a blend of modern and classic tunes will provide the perfect background music score.
The interior decor includes more contemporary design elements with the pub's rustic allure. The Stables boasts a warm and inviting ambience with comfortable seating to ensure guests feel at ease.
The Stables will officially open its doors to the public on July 9, 2023. For more information, please visit The Stables website or follow them on social media @TheStablesDubai
a