World's best knights to descend in Dubai for Global Chess League
The Tech Mahindra Global Chess League (GCL) have announced the complete list of players for the upcoming inaugural edition, to be held at the Dubai Chess and Culture Club from June 21 to July 2.
The GCL, in association with the Dubai Sports Council, will feature reigning world champion Ding Liren, the top-ranked chess player and five-time world champion Magnus Carlsen, five-time world champion Viswanathan Anand, and four-time women's world champion Hou Yifan, among others.
Grandmaster Liren, said: "Global Chess League appeared to be a fantastic opportunity from the moment I heard about it. Not only is it an interesting format, but also, as an Icon player, I get to contribute to an exciting concept that will change the face of the chess world for years to come. Further, knowing that GCL will see participation from players worldwide, it will be a strong field, and I look forward to meeting all the players."
A five-time world champion, and the reigning four-time rapid chess world champion, Carlsen's peak Fide rating has been the highest in chess history. "Chess is played by many people worldwide, but it needs to catch up to other major sports as a spectator sport, and I am optimistic that GCL will contribute significantly to this."
All teams will compete in a one-of-a-kind joint team format at GCL, with each team consisting of six players with a minimum of two women chess players per team. Besides Liren and Carlsen, four former world champions will add to the thrilling level of competition – 2021 rapid world champion Nodirbek Abdusattorov, 2008 blitz world winner Leinier Domínguez, three-time blitz world champion Alexander Grischuk, and Daniil Dubov (2018, rapid).
The league will also feature top female superstars, including Grandmaster (GM) Hou Yifan, the second highest-rated female player of all time. She was the youngest female player ever to qualify for the title of grandmaster at the age of 14.
Yifan will be accompanied by WGMs Koneru Humpy, Harika Dronavalli, Kateryna Lagno, Alexandra Kosteniuk, Tan Zhongyi, Nana Dzagnidze, Bella Khotenashvili, Nino Batsiashvili, Irina Krush, International Master Polina Shuvalova, and 2018 European women's champion in rapid chess, Elisabeth Paehtz.
Yifan said, "Global Chess League has already sparked widespread interest. GCL is certain to take the game in new directions and open doors, which have never been explored before. Chess fans all over the world are in for a treat."
Six U21 players will also compete in the GCL, with the trio of Grandmasters, Praggnanandhaa R., Raunak Sadhwani, and Nihal Sarin, leading the pack of prodigies for India. GMs Jonas Buhl Bjerre, Javokhir Sindarov and chess prodigy GM Andrey Esipenko complete the list of players in the category.
ALSO READ: Anand sees 'new beginning' in Dubai with GCL
In addition to the players mentioned above, the GCL will feature several other superstars of chess, including Grandmasters Vidit Gujrathi, Gukesh D, Arjun Erigaisi, Shakhriyar Mamedyarov, Teimour Radjabov, Yi Wei, Yu Yangyi, Maxime Vachier-Lagrave, Richard Rapport, Kirill Shevchenko, Jan-Krzysztof Duda and Salem Salah.
Jagdish Mitra, the GCL board chairman, said, "Apart from being great players, all of them have been ambassadors for the game in their respective countries and worldwide. With them on board, GCL only adds another feather to its cap in becoming a true game changer for the chess ecosystem by introducing a mixed-team format in chess. This is a true testament to our belief in providing equal opportunities to all, regardless of gender."
🚨 It's Official | @chessqueen Just Made #TheBigMove

Prepare for an extraordinary display of strategy! ♜💥
The resolute Grandmaster #AlexandraKosteniuk joins #GlobalChessLeague #GCL pic.twitter.com/BL2pJJ7e11

— Tech Mahindra Global Chess League (@GCLlive) May 23, 2023

Russian company expanding taxi business in Dubai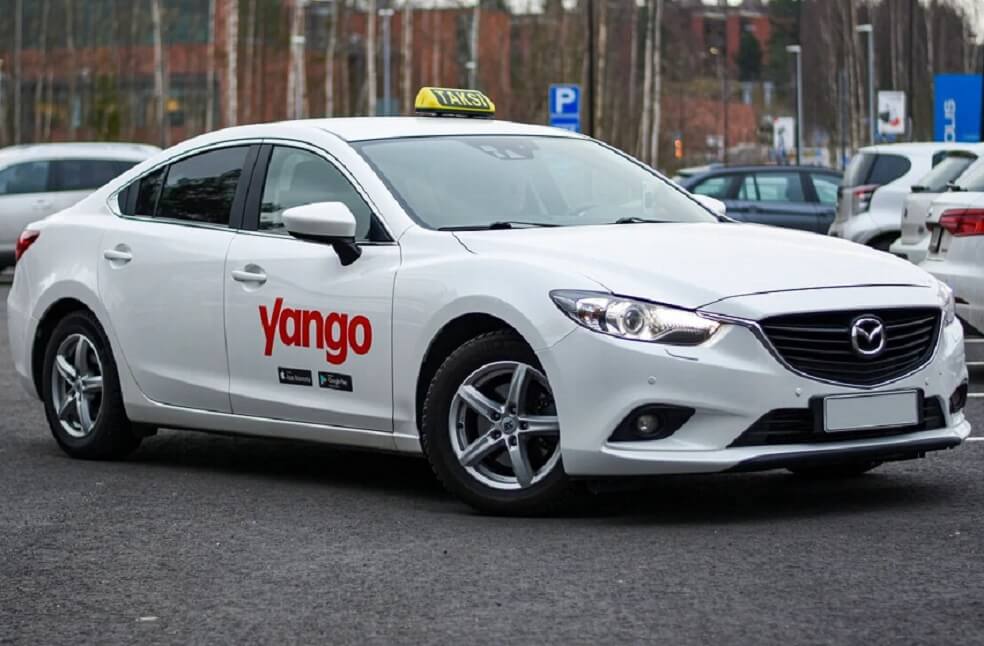 Yango – a ride-hailing, delivery and e-grocery company with Russian origins – is gaining popularity and challenging industry majors Uber and Careem in Dubai, Bloomberg reported on Wednesday, citing sources.
Its share of the local ride-hailing market in May amounted to between 4% and 8%, less than a year after the company started operations in the UAE's most populous city, according to the report.
Yango launched in Dubai in September 2022. It's operated by Netherlands-based company Ridetech International, formerly Yandex Taxi, a subsidiary of Yandex NV, the Dutch-registered holding company for the Russian IT conglomerate Yandex.
Analysts note that the company's popularity stems from the influx of Russian businesses and expats, who have been relocating to the UAE over the past year amid anti-Russia sanctions imposed in the West. According to Islam Abdul Karim, Yango's regional general manager, the number of orders for Yango rides is growing at an average of about 20% every week.
Yango's main rivals in the region, US-based Uber and Uber-owned local firm Careem, told Bloomberg that they welcome the competition.
Uber and Yandex have already faced off in the Russian ride-hailing market. Their rivalry ended in 2017, when the companies merged their Russian businesses to form a joint venture with Yandex as the leading partner. Last month, however, Yandex bought out Uber's share in the company for $702.5 million, becoming the sole owner.
Mahzooz gets its first Emirati female millionaire
UAE weekly draw Mahzooz celebrated its first Emirati female millionaire Sahar, as she took home the guaranteed raffle prize of Dh 1 million on Saturday as the 45th millionaire to do so.
The UAE's favourite weekly draw with the biggest and most frequent payout, has given away more
than AED 415,000,000 in prize money to over 242,000 winners in a span of two years.
Sahar is the third Emirati millionaire through Mahzooz, with a total of Dh7.5 million in prize money given away to more than 8,000 Emirati winners.
Since being introduced to Mahzooz two years ago, Sahar has participated in the weekly draw almost
every weekend. She remembers the moment she found out that she had won with fondness. On
Saturday evening, Sahar received multiple calls from her friends to congratulatee her on the bonanza.
She initially thought it was an orchestrated joke and didn't give the happy messages much thought.
She decided to check her Mahzooz account the next morning and before even finding out she
received a call from Mahzooz announcing the good news to her. Her brother was the first person she
told about her victory because he was the one who introduced her to Mahzooz.
"While money does not buy happiness, I believe it can bring comfort and security to the life of a
person. This is what the prize is going to do for my family," an elated Sahar said.
"This is not the first time I have won with Mahzooz. In fact, the year started off on a good note for
me, as I have won the third prize in January, having scored three out of 5 numbers. But this time, the
prize is incomparable, and I will use good judgement to decide how to invest this money" Sahar
continued.
The same draw also saw 888 participants take home Dh 1,417,000 in prize money split between the
second and third prizes of the grand draw and the guaranteed raffle prize.
For only AED 35, participants can purchase a bottle of Mahzooz water, and enter the weekly draw
every Saturday consisting of the grand draw, for a chance to win the new top prize of Dh20 million and the new weekly raffle draw for one guaranteed winner irrespective of the numbers matching.
Esports company seeks to ride wave two years after IPO pop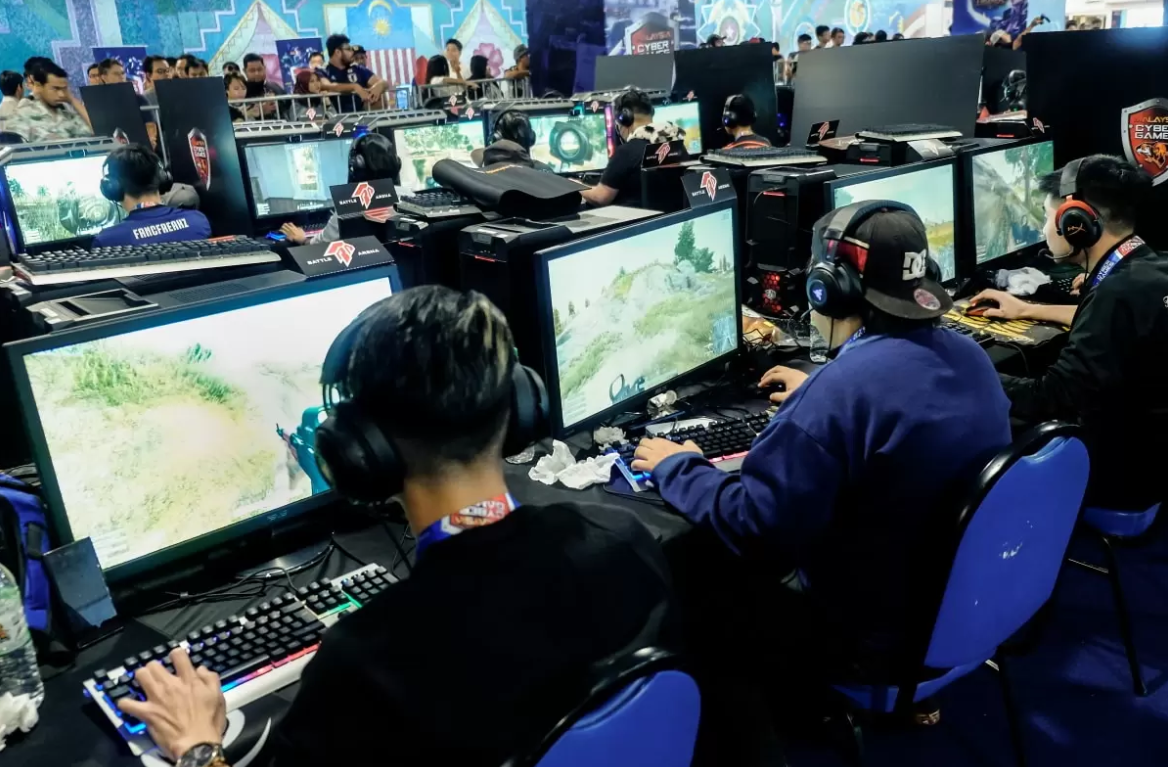 Investment opportunities in eSports and virtual gaming are on the rise, especially in Southeast Asia and Middle East and North Africa market regions, and companies such as Esports Technologies are looking to ride the wave.
Esports Technologies made the biggest splash of the IPO market for the year 2021 on the NASDAQ (EBET) when it made its debut with a jump in share value of 507% and eventually soared up to 700%.
According to a new market research report titled 'Southeast Asian Gaming Market – (2023-2028)' and released in March this year by Mordor Intelligence, the market is expected to register a Compound Annual Growth Rate of 16.2% with the onset of 5G technology. It marks a reverse trend after a little flat 2022 when revenues dipped slightly. Only the MENA and Latin America regions showed positive growth, according to a NewZoo report.
The rising popularity of various sports and investments in internet infrastructure are the primary factors driving the market's enormous growth potential. Buying E-sports stocks online and their subsequent performance are the rage among America and South Asian investors with an incredible surge in both demand and price.
Since the IPO of Esports Technologies, it has been confirmed on the books as well above average opening. According to data from Jay Ritter, the average IPO pop from 1980 through 2020 was 18.4% in one day. In 2021, the average first day gain after an IPO was 16%. Using all common stock IPOs between 2000 and 2020, the positive average first-day IPO returns was 21.11 percent in one day.
While getting a direct exposure to the eSports theme is fairly limited, investors can target companies that generate significant revenue from video games and e-sports.
Competitive gaming events, conducted virtually at a professional level, are becoming big business. With its roots being in South Korea, Asia has led global eSports trends and growth for over the past 20 years.