Three-Day Super Sale in Dubai is back again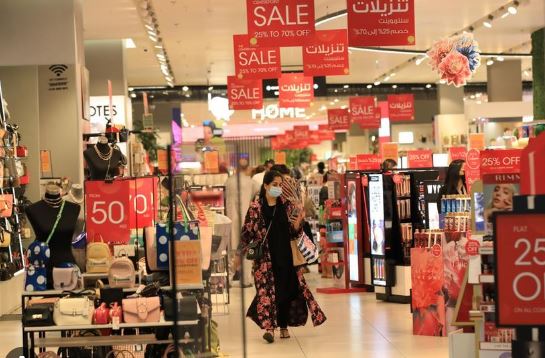 The annual feature to beat summer blues in Dubai is on us this weekend when shopaholics can go bargain hunting again during the 3-Day Super Sale (3DSS).
Residents and visitors can look forward to finding deals at certain times when certain retailers offer up to 90 per cent off on leading brands.
The seasonal shopping event, organised by Dubai Festivals and Retail Establishment (DFRE), runs from May 26-28, offering unbeatable deals on fashion, beauty, lifestyle, furniture, electronics and more.
Participating shopping centres and destinations includes Mall of the Emirates, City Centre Mirdif, City Centre Deira, City Centre Me'aisem & City Centre Al Shindagha, Dubai Festival City Mall, Dubai Festival Plaza, Nakheel Mall, Ibn Battuta, Circle Mall, Mercato, Town Center, The Beach, Bluewaters, City Walk, The Outlet Village and more.
Earn bonus points with partners of Dubai Holding's Tickit loyalty programme, and spend AED 200 or more at any of the participating retail outlets to enter into a grand prize draw where the winner will walk away with 50,000 Tickit points worth AED 50,000.
Majid Al Futtaim SHARE rewards members stand a chance to win 1 million SHARE points by spending AED 300 or more in a single or cumulative purchase by scanning the receipts in the SHARE application to automatically enter into the draw.

Abu Dhabi to host World Conservation Congress 2025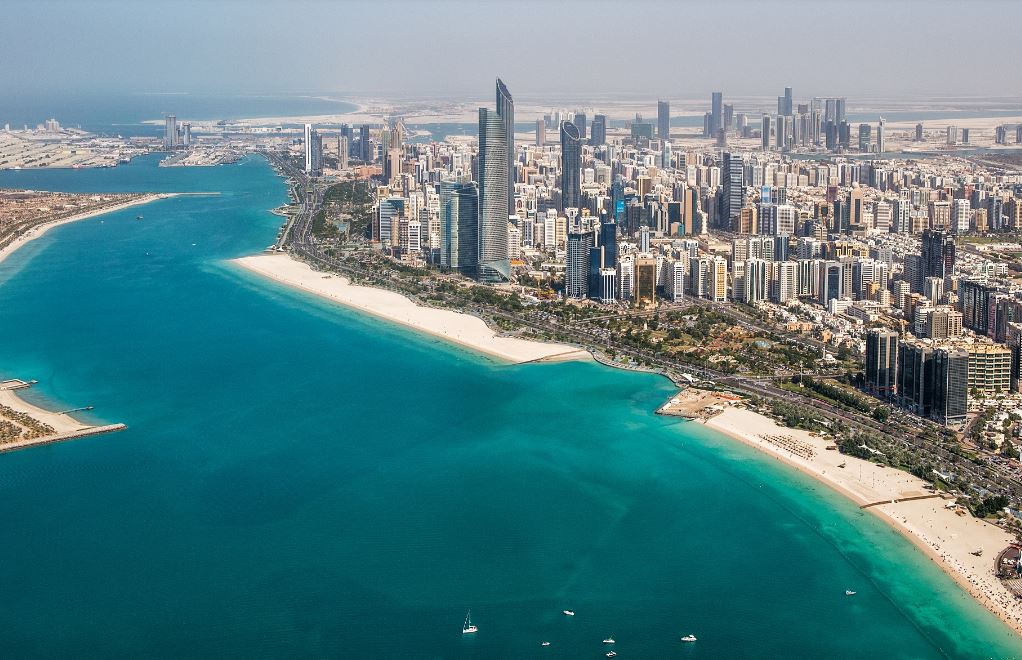 The UAE has won the bid to host the World Conservation Congress of the International Union for Conservation of Nature (IUCN) in 2025 in Abu Dhabi. The Environment Agency – Abu Dhabi (EAD) submitted the bid on behalf of Abu Dhabi and the UAE government.
The results were announced on May 25, following approval of the IUCN's bid evaluation committee recommendations to the IUCN Governing Council at its meeting held in Gland, Switzerland from May 23rd-25th 2023. The IUCN Council is chaired by the president and consists of elected members from across all the regions as well as a Chair of Commissions and is the body responsible for the oversight and general control of all IUCN affairs.
The successful bid to host the IUCN World Conservation Congress in 2025 further reaffirms the UAE and its leadership's commitment to environmental conservation, climate change action and sustainability. Abu Dhabi continues to be at the forefront of nature conservation by building strong relations with key international environmental organisations such as the IUCN. The agency's Managing Director, Razan Khalifa Al Mubarak, is the current President of the IUCN, while the EAD's Secretary-General, Dr. Shaikha Salem Al Dhaheri, is a Global Councillor.
The next IUCN World Conservation Congress will be held in Abu Dhabi, United Arab Emirates in 2025.

Learn more ➡️ https://t.co/RHIK9J2T8N#IUCNcongress pic.twitter.com/zLUuTG97Zk

— IUCN (@IUCN) June 2, 2023
Sheikh Hamdan bin Zayed Al Nahyan, Ruler's Representative in Al Dhafra Region and Chairman of EAD, said, "Winning the bid to host the IUCN Congress in 2025 is significant and a reflection of the vision of our President His Highness Sheikh Mohamed bin Zayed Al Nahyan. It will be an opportunity to showcase UAE's conservation leadership in protecting and restoring endangered species, both in the country and globally.
Mariam bint Mohammed Almheiri, Minister of Climate Change and the Environment, affirmed that the selection of Abu Dhabi as the host city for the 2025 International Union for Conservation of Nature World Conference is another honour added to the UAE's record full of accomplishments, particularly in the field of environmental, natural, and climate preservation, during the Year of Sustainability.
Almheiri said, "Since its inception, the UAE has prioritised environmental conservation and has made tremendous local and international efforts to enhance biodiversity and protect endangered species. Hosting this conference is a crowning achievement for the UAE and underscores our leading global status in taking on larger responsibilities in these areas. Our role as host of this year's Conference of the Parties to the United Nations Framework Convention on Climate Change (COP28) reiterates the UAE's influential position as a leading global partner in steering efforts to tackle some of the most pressing challenges of our times – climate change, environmental preservation, and the prevention of natural resource wastage.
Established in 1948, IUCN has evolved into the world's largest and most diverse environmental network. Today the organisation is well known for its knowledge products, such as the Red List of Species, Red List of Ecosystems, Key Biodiversity Areas and the Green Lists which are widely used in setting conservation priorities for threatened species, ecosystems and in identification of important areas for protection.
– WAM
Carlsen 'excited' about chess league debut in Dubai
World Rapid Chess champion Magnus Carlsen is looking forward to the "exciting prospect" of the upcoming Global Chess League (GCL) in the UAE. A joint venture between Tech Mahindra and world governing body FIDE, the GCL will feature Carlsen, a former five-time world chess champion, as an icon player.
With six teams, the inaugural edition of the GCL will be held from June 21 – July 2 at the Dubai Chess & Culture Club in association with the Dubai Sports Council. Grandmaster Carlsen said: "It is an exciting prospect for me to be a part of. This will be something new. Something that has not been done this way in over-the-board chess. I am looking forward to exploring this format in the future."
The league will see each of the six franchises play a total of 10 matches in a double round-robin format, with the winner of each match being decided in a best-of-six board scoring system played simultaneously. The top two teams will qualify for the final and be crowned the World Champion Franchise Team.
Carlsen, who is known for his experimental views on chess, believes that team format matches are something that he really prefers. "Personally I very much enjoy team events and the team spirit within the group. I am looking forward to meeting the other players in the team, and competing with and against the exciting young generation of Indian players. One of the really good things about this tournament is that men and women can compete against each other at the same stage."
Carlsen also rated the Indian talent that is coming through very highly by saying, "I think India is doing a lot of right things so far, and it is a matter of time before it is clearly the leading chess nation in the world."
Hailing Tech Mahindra's involvement with the league as a welcome move, Carlsen said: "I am happy that an ambitious partner like Tech Mahindra has joined the chess ecosystem. I believe this is a positive move for chess."
Finally, in the conversation, Grandmaster Carlsen also reminisced about his best memories from his chess journey and said that he is thankful for his family's support. "My family has always been very supportive without ever pushing me, and for that, I'm very grateful. The year we travelled together when I was 13, earning my Grandmaster norms, will always be a fond memory," he said.
Dubai group rekindles theatre magic with The Addams Family musical
A new and upcoming group of theatre enthusiasts is keeping the arts and culture scene of Dubai alive and kicking by bringing their fifth production. Musical Theatre Dubai (MTDXB) will stage The Addams Family musical in the first weekend of June at the Sunmarke School in Jumeirah Village Triangle.
The show brings forth the familiar family-friendly musical comedy that tells the tale of Wednesday Addams, a young lady who has grown up and fallen in love with a sweet young man from a respectable family. She brings her new friend and his family home for dinner and to meet her 'not-so-regular' parents, Gomez and Morticia, her brother Pugsley, and their extended family of Uncle Fester, Grandma Addams and their loyal butler, Lurch. The comical feast embraces the wackiness in every family with a celebration of the weird, the funny and the macabre.
MTDXB was formed after the pandemic, thanks to the efforts of James and Behtanie Mitchinson, and Sarah Jordan, British expats who realised that the city's cultural landscape lacked musical theatres. They set about forming a group of like-minded individuals whose objective was to give talented performers a stage to showcase their art. It started with a post on Facebook that attracted a lot of attention and soon it became an actual community.
The eclectic group, comprising professionals in various fields, met, discussed on how to take their passions forward and it wasn't long before they were ready with their first production. The group has thus far put up four shows – A Night at the Musical, Everybody's Talking about MTDXB, Return to the Musicals with MTDXB and A Christmas Concert.
The Addams Family musical is their largest and most ambitious one bringing together a huge cast of 50, a live 12 piece band and a stunning set, put up at the Shyam Mankani auditorium hall of Sunmarke, one of the leading British Curriculum schools in Dubai.
The MTDXB show sticks to the spirit of the story and will feature a number of showstopper songs, and elaborate dance routines. The group hopes to work on more shows and create a space for creative individuals in the city to come together and boost the musical theatre space.
Showtimes:
• Thursday 1 June at 7:30pm (doors open at 7pm)
• Friday 2 June at 7:30pm (doors open at 7pm)
• Saturday 3 June at 2:30pm (doors open at 2pm)
• Saturday 3 June at 7:30pm (doors open at 7pm)
Venue: Sunmarke School, Jumeirah Village Triangle
Prices: AED 150 for a single ticket, or AED 550 for 4 tickets (saving AED 50) with groups of 10 tickets at AED 1,350 (saving AED 150) and only from ticketslover.ae