Leams takes robotics and coding lessons to UAE schools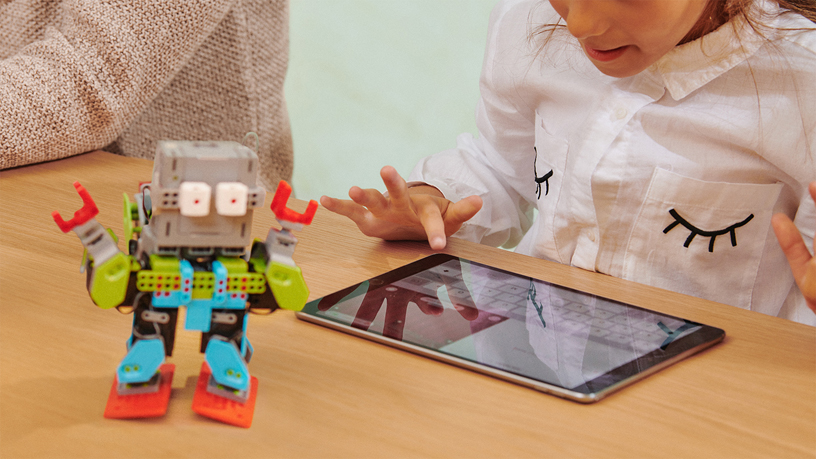 UAE-based Leams Education said it has launched a game-changing initiative introducing coding and robotics in classroom and laboratories, to make the students future-ready and help them acquire skills needed to excel in the new era dominated by Industry 4.0.
Coding and Robotics will create a new class of highly-employable students who will be in an advantageous position to pick up top jobs once they graduate. Many of them will also become job creators by launching technology start-ups.
As per the new initiative, the students are given early lessons and practical training on Coding, Robotics, Designing, Machine Learning and 3-D Printing that will help them to be ready for the Big Data Analytics, Cloud Computing, Artificial Intelligence, Internet of Things and Digital Disruption that are part of the 4th Industrial Revolution (4IR).
Leams Education, which operates Apple International School, Oxford School, The Indian Academy and Apple International Community School, has already conducted the test run of the pilot project for the last few months.
Today, its management announces the full-scale launch of the programme across all its institutions from the new academic session starting in August/September this year.
On the new courses, Group CEO Nabil Lahir said: "As a future-focused education management group, we want to make our students future-ready so that they do not have to struggle in life later on by acquiring new skills that are essential for the 4th Industrial Revolution that is changing the global economy into a digital economy and be the master of their own destiny,"
The announce comes at a time when the global robotics market records a 17.45% compound annual growth rate (CAGR) from $27.73 billion in 2020 to $74.1 billion by 2026, according to Mordor Intelligence.
The usage of robots is still at its early stage in the UAE, which is expected to pick up in the coming years.
A recent report by Oxford Business Group says, automation will see many jobs in the labour market come under pressure. Based on a study of five GCC economies – Kuwait, Oman, Saudi Arabia, Bahrain and the UAE – global management consultancy firm McKinsey estimates that 42.6% of work in the GCC will be automated by 2030, somewhat ahead of the estimated global average of 32%.
Workers with a high-school-level education or below are most at risk of losing their jobs to 4IR technologies, and some 57% of those workers are expected to have their jobs replaced by automation by 2030, compared to just 22% of those who hold bachelor or graduate degrees.
Employees in the services, administration, construction and manufacturing sectors are most at risk, stated the study.

UAE introduces end-of-service benefits system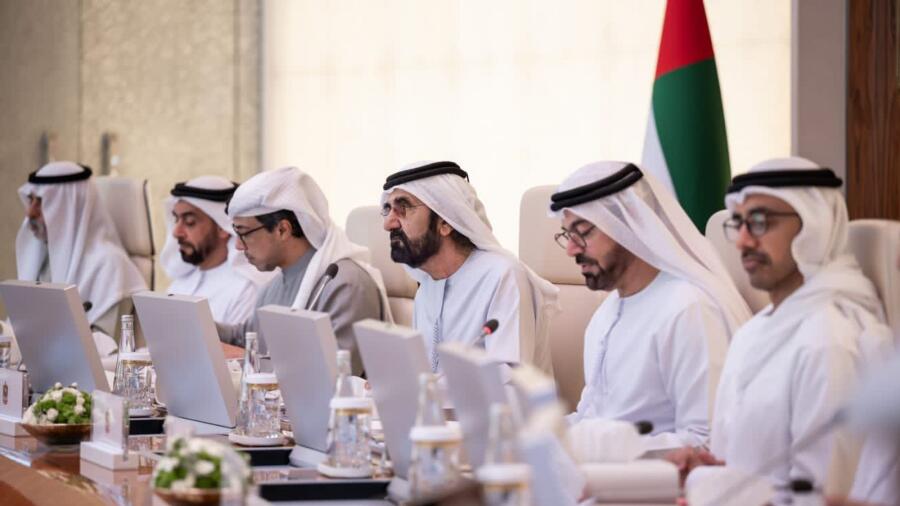 The UAE Cabinet has approved an innovative system that allows employees in the private sector and free zones to invest their end-of-service benefits, and it's optional for employers to participate.
Under this system, a savings and investment fund will be established, overseen by the Securities and Commodities Authority in collaboration with the Ministry of Human Resources and Emiratisation. Employees will have the opportunity to invest their end-of-service benefits in the fund, with multiple investment options available.
The announcement was made during a Cabinet meeting chaired by His Highness Sheikh Mohammed bin Rashid Al Maktoum, Vice-President and Prime Minister of the UAE and Ruler of Dubai. The primary objective is to safeguard workers' savings while providing stability to their families and ensuring their rights. This scheme is open not only to private sector employees but also to government employees.
The Process:
Employers can choose to enroll their workers in this system and make monthly contributions. The system offers three investment options, including a risk-free capital guarantee, various risk levels for traditional investments, and Sharia-compliant investments. Upon the termination of the employment relationship, employees will receive their end-of-service benefits and returns.
Over time, this scheme is expected to cost employers less than the traditional system and will help in retaining talent by offering more attractive terms for employees. Many experts have highlighted the dependence of UAE residents on their gratuity as a retirement fund. In a recent survey, 82% of workers expressed openness to having their gratuity invested on their behalf. Dubai had previously introduced a similar scheme for expatriates working in government departments in 2022, offering various savings opportunities and boosting their benefits and savings.
RJ course by Fun Asia and EMDI gives flight to many dreams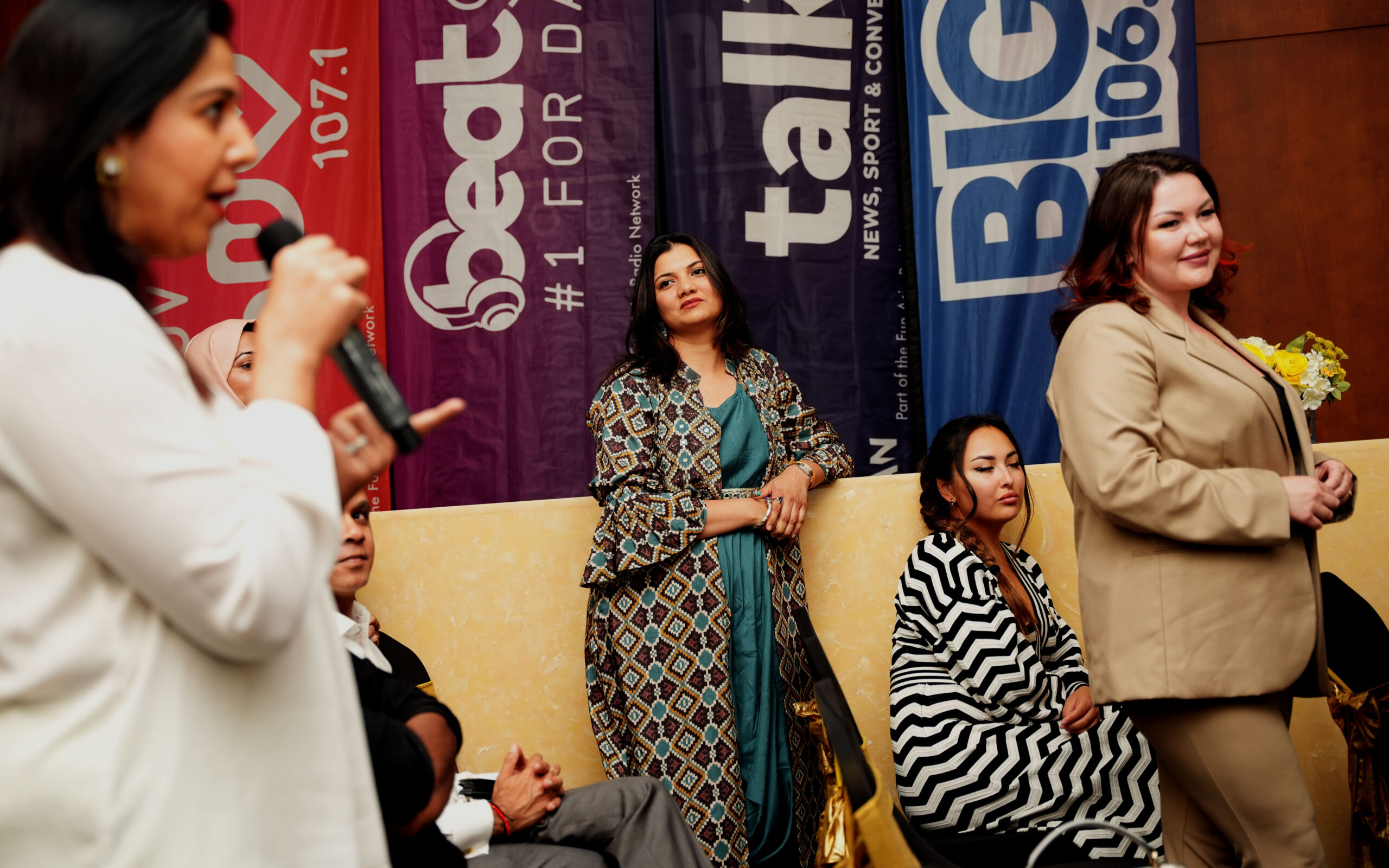 As the sun sets around a building housing the corporate home of Fun Asia Network (FAN) in Dubai's Media City, for a bunch of people with the female gender prominent, Friday evening is actually a new dawn for them in a sense. Huddled together at the orientation ceremony of a radio jockey course at the ground floor of the Zee Tower, hopes of the aspirants are soaring in anticipation to a new beginning.
An initiative of the UAE institute of EMDI with FAN, who have four radio channels and are offering a two-month paid internship, "participants will learn not just about how to be a radio jockey, but also other aspects about radio programming," according to the FAN business head Sunny Ahuja.
For some 'students', the six-month course to be held on weekends will allow many adults to re-write their destiny. There is Nidhi Vohra, for whom destiny willed to be the last enrolment for the course even though it was always her dream. "I wanted to be a radio jockey and follow my passion for music, but my parents said, choose a 'proper career' because this was not something you did normally back then," she says.
"So I did law and became a lawyer. Then I got married, but stayed as a homemaker, discharging my duties as a mother to my two kids. I heard about the course on radio while on a school run, but did not muster much courage. Then a few weeks later, a friend who knows me closely and my dream heard about it and pushed me. Even now, I have taken the course fee as a loan from my husband, not sure how it will work out … but here I am as the last person to join!"
The trepidations about financials and doing something different from routine is a common under-current. Many turned out to be teachers who want to practice after preaching lessons on building self-confidence in the path to discover oneself.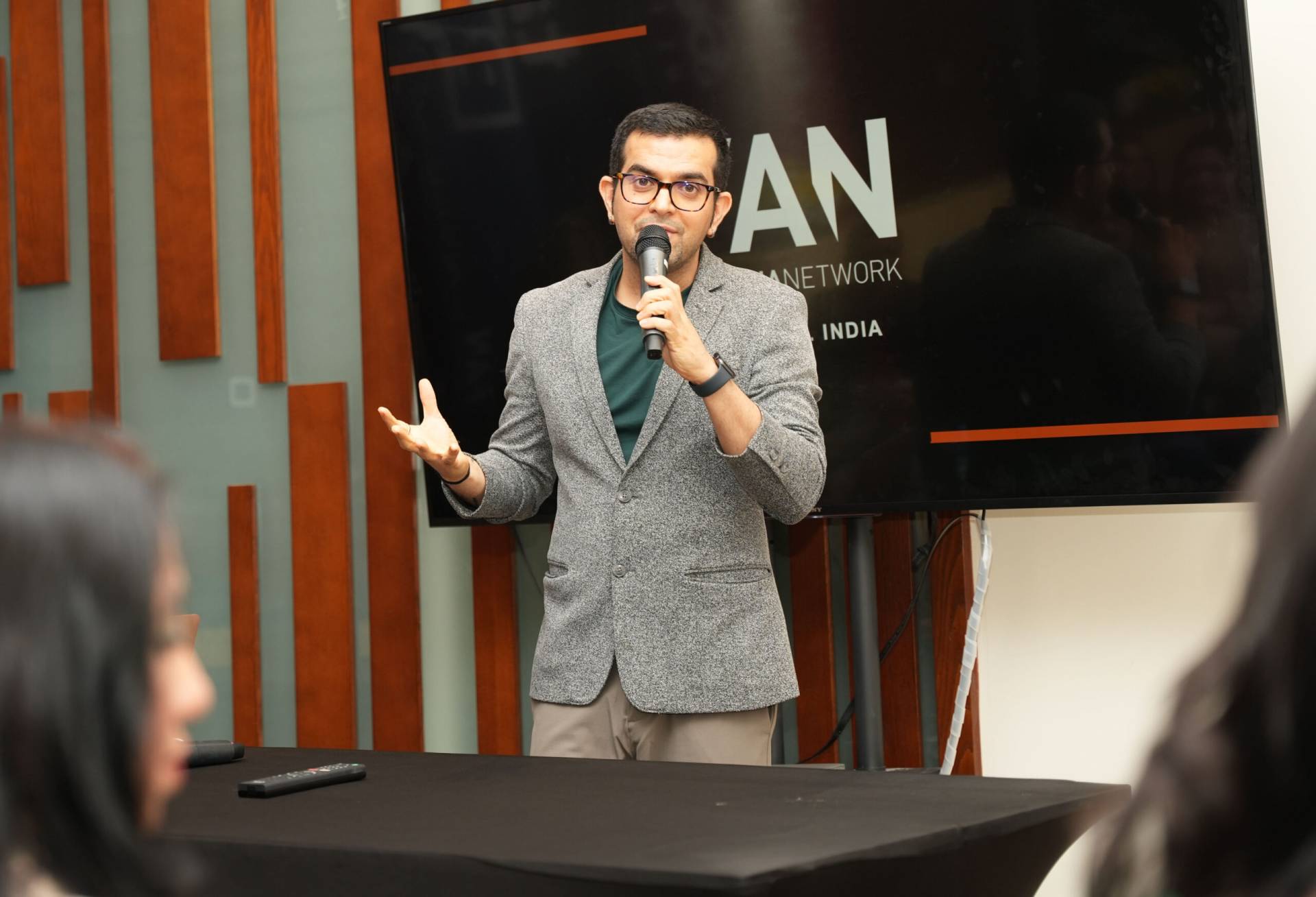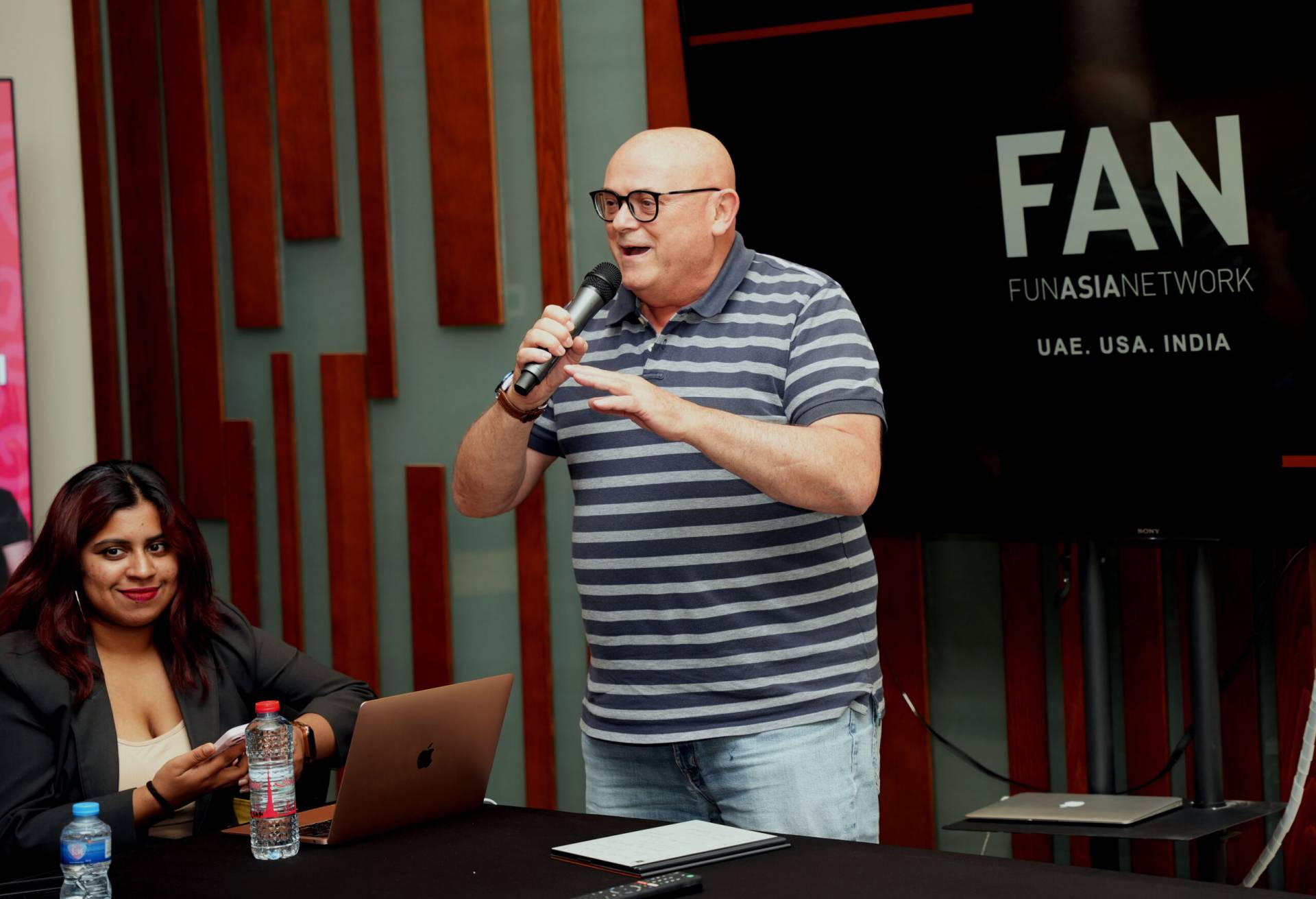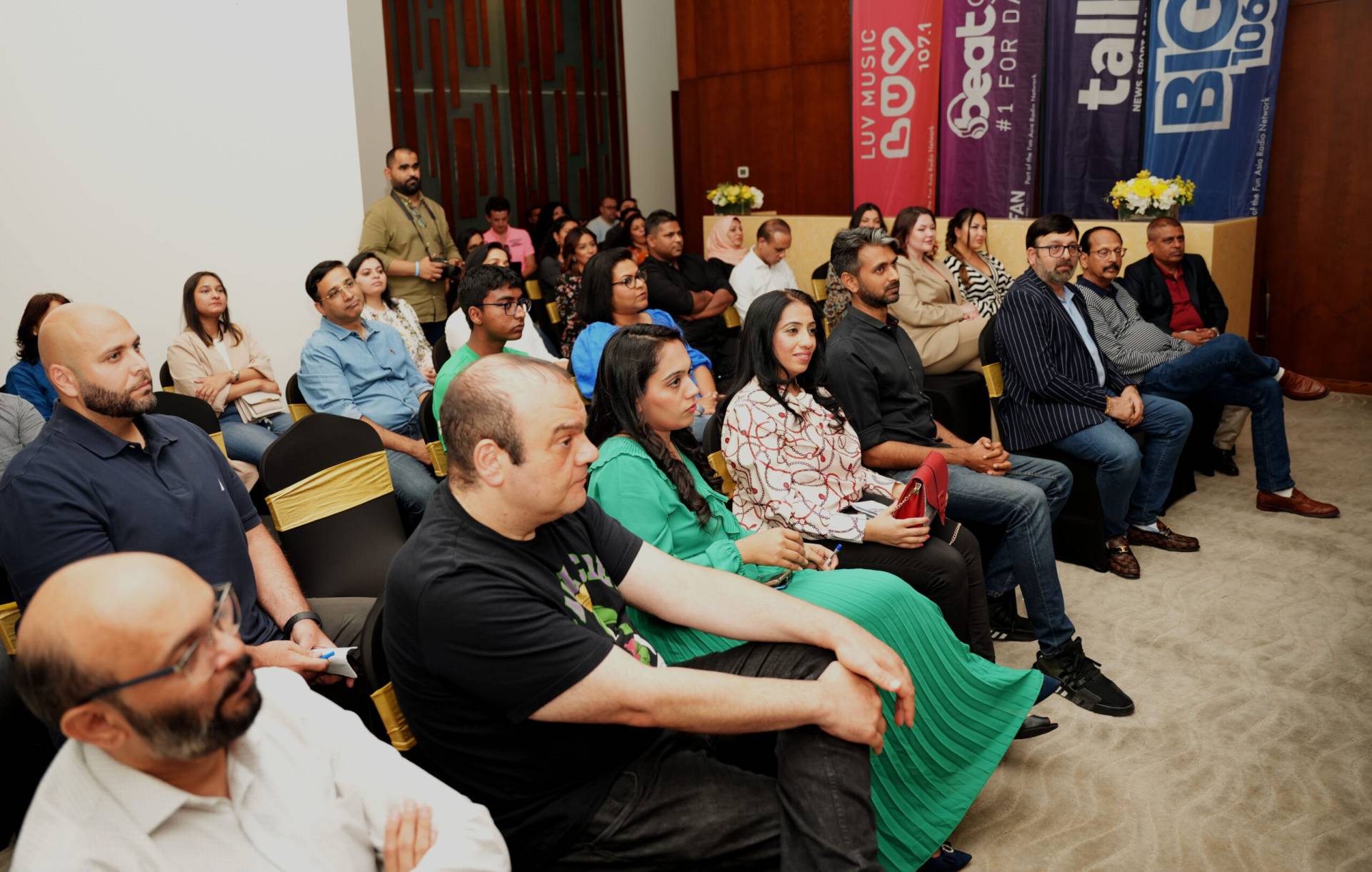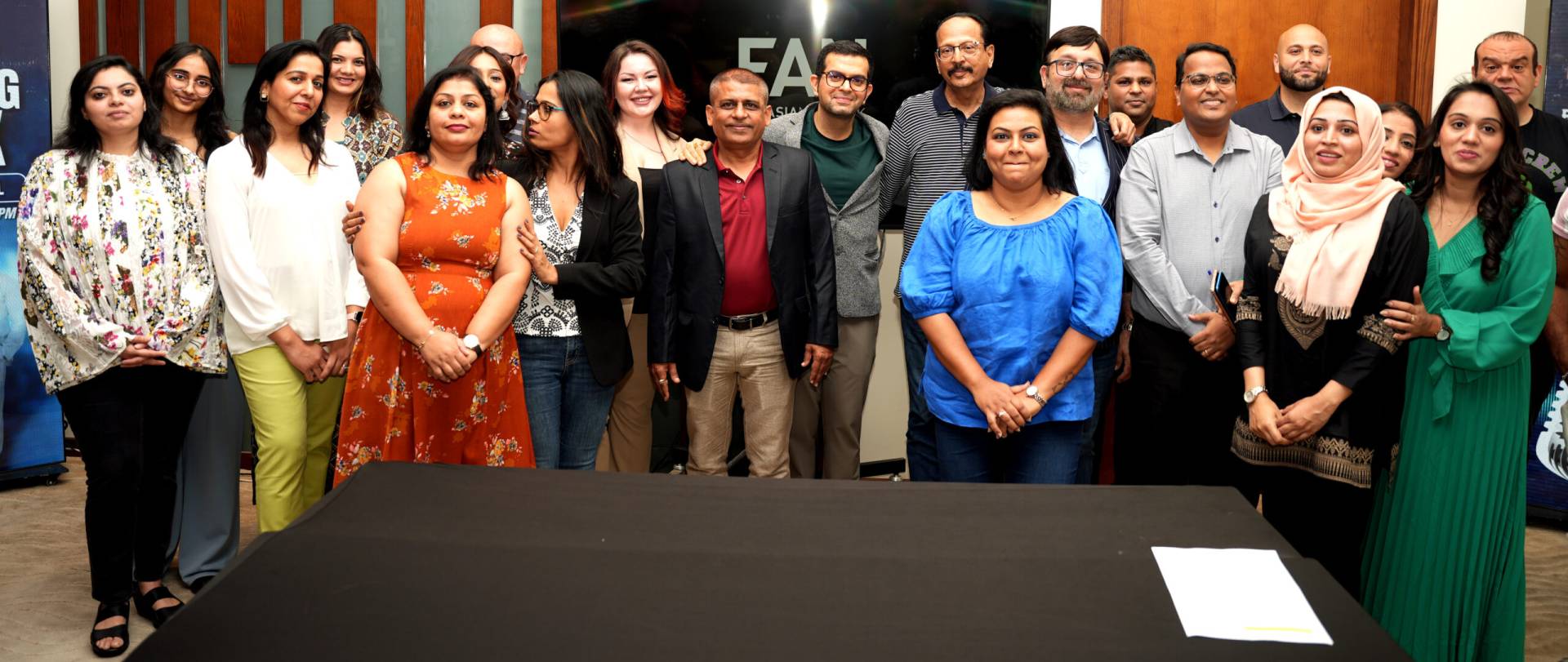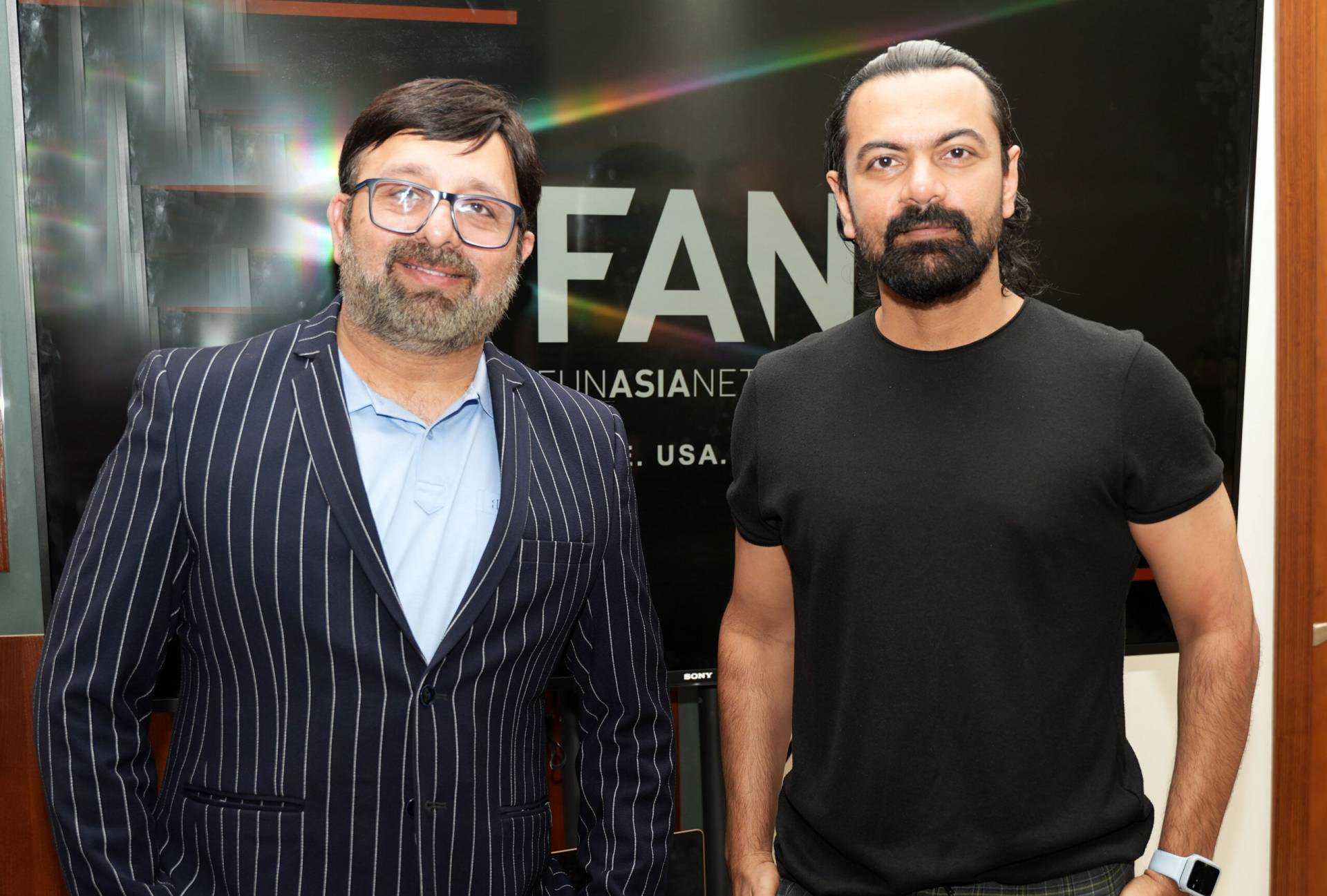 Radio Jockey hopefuls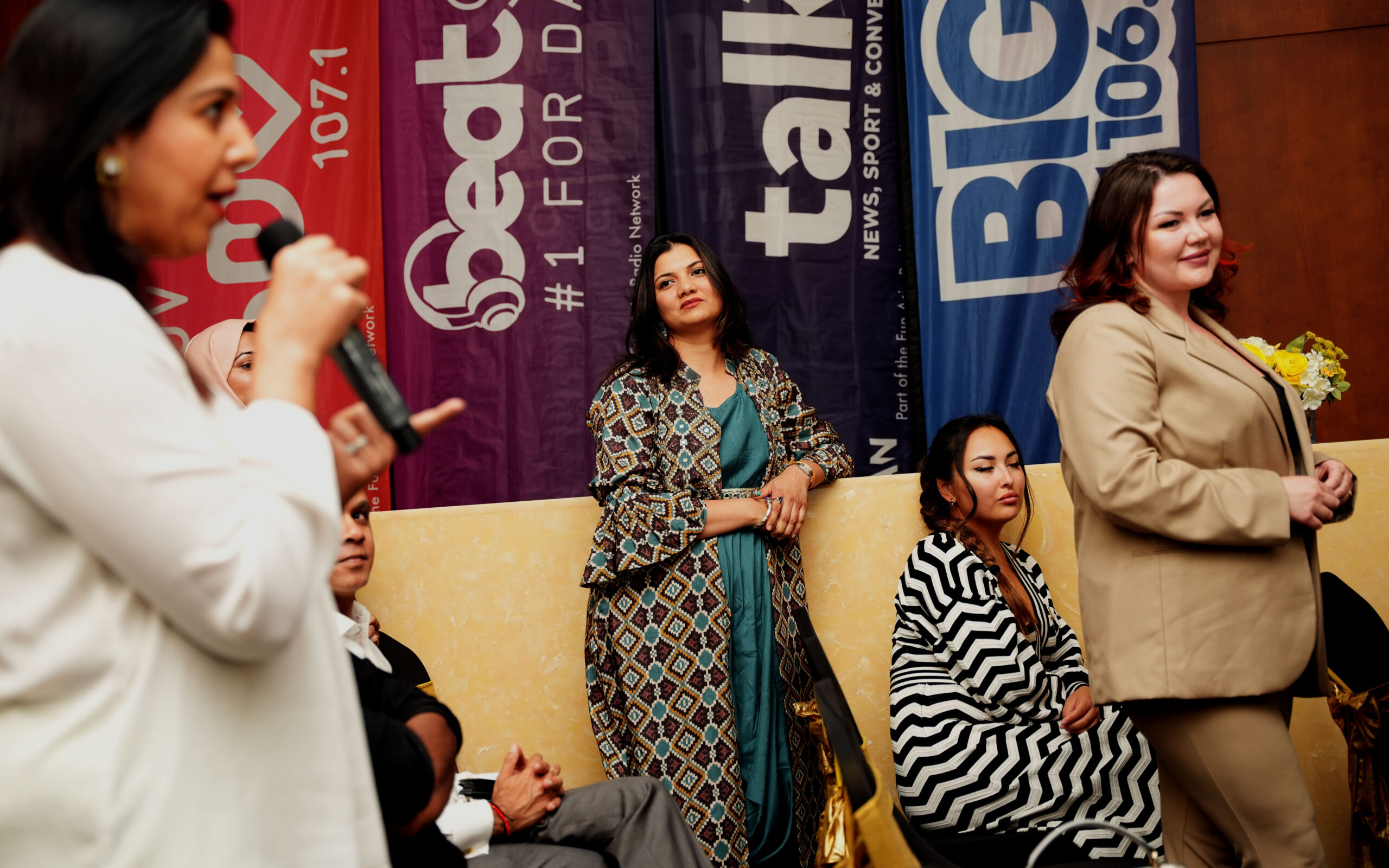 Participants at the orientation ceremony for a course in Radio Jockeying by Fun Asia Network in association with EMDI.
Yet, there is someone, who is trying to re-ignite her passion. Ukraine's Polina Dikanskaya is in the UAE for eight years and working in real estate. "I was a radio jockey when I was young and back in Ukraine. But, I left it and changed many fields, including the backend office at a real estate developer. My radio experience in Ukraine was in the Russian language. This course is to fulfill my expectations so that I don't have any regret."
Drishti Goyal, a mother of two, is also rekindling her passion. She appeared on the Indian singing talent show Sa Re Ga Ma Pa in 2008, but married life can go many ways for females. Now she is a Reiki healer. "When I joined the course, it was to be an RJ. But today, I realised there is a bigger picture (on being told that there will be other aspects of radio programming as part of the course curriculum)… And I believe every voice you utter, has the power to heal."
With instructors from EMDI and a platform such as FAN, owned by US-based Indian Sam Thakkar, the power of healing for many RJ aspirants has begun. By the end of the year, some lives will take a new turn. A male participant, also a teacher, summed it aptly through an old Hindi song: 'Ruk jaana nahin tu kabhi haarke .. kaanto pe chalke milenge saaye bahaar ke' (Don't you stop feeling lost, only after walking on thorns will you find the comfort of blooming flowers).
This bank in UAE has given salary hikes to adjust for inflation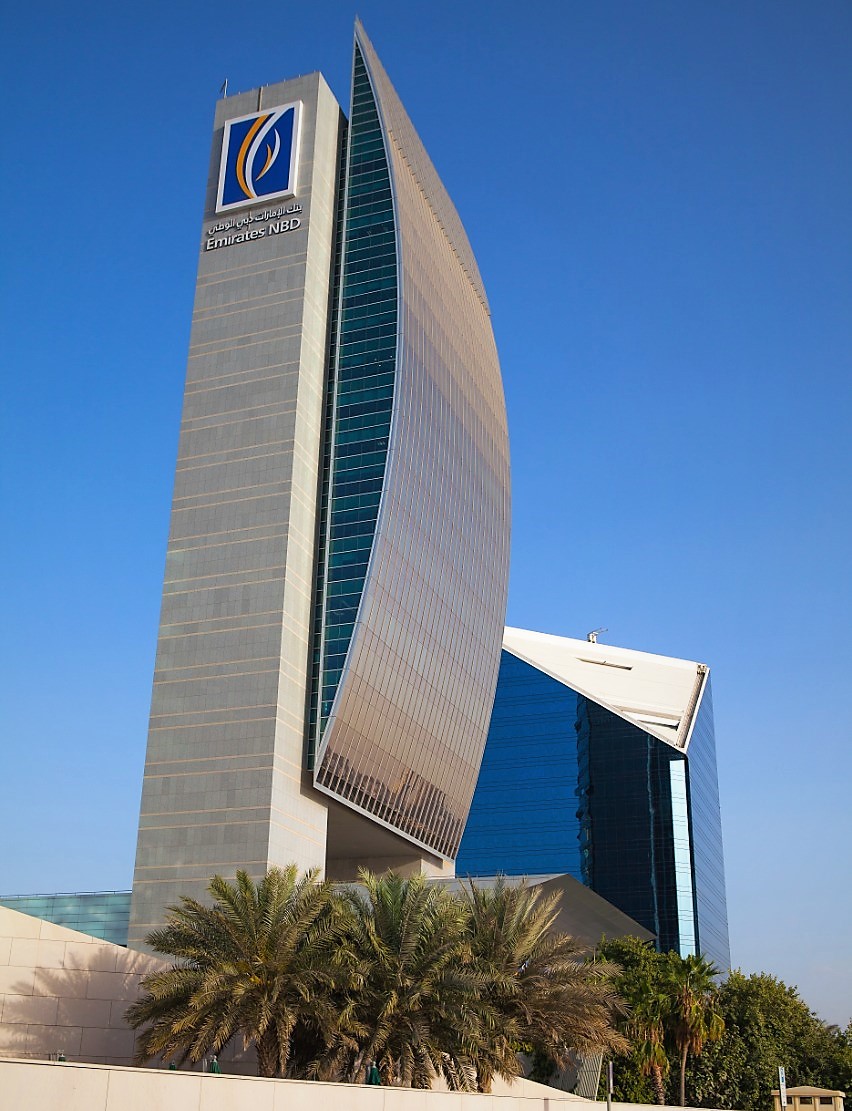 Dubai's biggest bank Emirates NBD has given most employees a pay rise of up to 8% to help cushion against rising costs of living driven by inflation, two sources familiar with the matter have told Reuters.
The increases varied according to seniority and were part of a mid-cycle salary adjustment for inflation, with top executives receiving smaller or no increases, the sources said.
Most employees received a pay rise of between 5% and 8%, with lower-paid staff receiving the biggest increase, one of the sources, who has direct knowledge of the matter, said.
Emirates NBD, majority owned by Dubai's government, said it did not comment on staff-related matters.
"As a people-first organization and a leading employer, Emirates NBD has remained committed to initiatives and policies that support staff well-being, while adopting a robust employee recognition program," a spokesperson added in an emailed response to a Reuters query.
It was not immediately clear if the salary increases were only for employees in the country. The bank also has operations in Egypt, India, Turkey and elsewhere.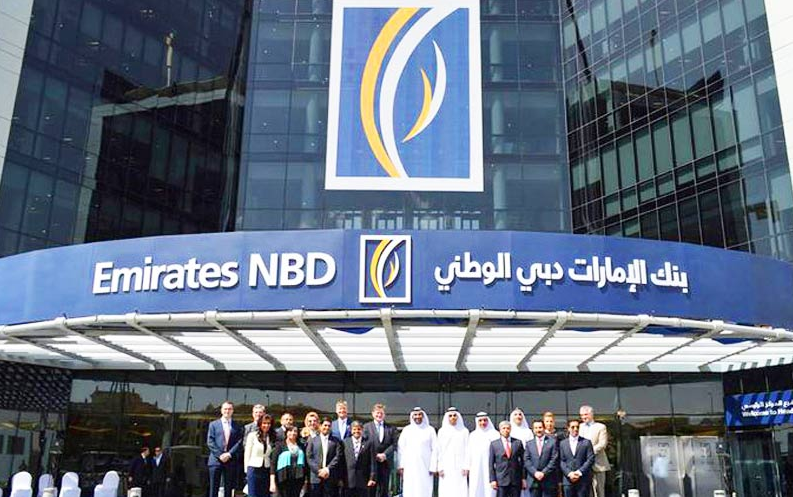 Annual inflation in the oil-producing Gulf state reached 3.4% in the first quarter, according to the central bank, which has projected 5.6% inflation for the year. The UAE has not published monthly inflation figures this year.
The trajectory of price increases represents a significant turnaround from deflation throughout 2019, 2020 and the first seven months of 2021.
In recent months people have voiced concerns over increasing living costs in the UAE, with retail fuel prices now up around 55% so far this year, falling from a high of about 80%.
The UAE is the only Gulf Arab country without a cap on domestic fuel prices, leading to petrol costs surging at the pump.
Dubai average rental prices for apartments and townhouses rose by 29% and 33% in the first half of the year and for villas by 64%, according to Betterhomes, as the property market continued a strong post-pandemic recovery.
Emirates NBD in late July reported a 42% jump in second quarter profit to 3.5 billion dirhams ($952.98 million).
The Central Bank of the UAE has increased its base rate a cumulative 225 basis points since March in parallel with the US Federal Reserve, because its currency is pegged to the dollar, as central banks globally battle historic inflation.
— Reuters