Standard Chartered's pre-tax profit jumps to $996mn in Q3
Standard Chartered, a British multinational bank, has posted almost a billion-dollar pre-tax profit in the third quarter, doubled from a year earlier.
Beating market forecasts, the bank's pre-tax earnings climbed to $996 million in July-September, from $435 million a year ago. Earlier, 16 analysts estimated a $942 million profit for the bank.
The London-headquartered bank, which earns most of its revenue in Asia, reported on Tuesday credit impairment charges of $107 million compared with $353 million a year earlier.
After taking the helm of Standard Chartered in 2015, chief executive officer Bill Winters focused on restoring growth while creating a portfolio of digital assets in the last few years. He also repaired the bank's balance sheet, cutting thousands of jobs in his early years.
Standard Chartered's London-listed shares have underperformed rivals since then, and are up 8 percent this year versus an 18 percent rise for HSBC and 37 percent surge for Barclays.

Air Arabia plans to double fleet expansion in a year
Air Arabia has revealed its plans to double its current fleet capacity within the next 12 months, in a step that aims to support Abu Dhabi's leisure and business tourism market and its growing aviation needs.
In a statement to the Emirates News Agency (WAM), Adel Al Ali, Group Chief Executive Officer of Air Arabia, said, "Tourism is one of the key pillars of the UAE economy. Abu Dhabi is an Emirate with solid destination appeal and our enhanced fleet size will continue to support the current robust inbound tourism, in line with the Emirate's long-term vision of growing regional and global visitor numbers."
"In 2022, a record 15.9 million guests travelled through Abu Dhabi, nearly threefold the number of visitors in 2021 at 5.26 million. Air Arabia Abu Dhabi, which complements Etihad Airways' services from the UAE capital, is contributing to this remarkable growth by catering to the growing low-cost travel market segment in the region," Al Ali added, highlighting Air Arabia Abu Dhabi's contribution to the capital's tourism growth.
"Air Arabia Abu Dhabi is supporting the UAE capital's growing prominence as a global tourism and business hub. Doubling the fleet strength will be crucial to meet growing passenger demand for low-cost travel as the city records a new wave of growth in tourism, driven by the Abu Dhabi Tourism Strategy 2030, which aims to attract 23 million tourists annually by 2030."
Sharing his expectations for the travel and aviation sector at the regional and global levels, Al Ali noted that "despite the continued economic challenges and geopolitical concerns, 2023 continues to be an extraordinary year for the airline industry. It marked the return of the global aviation industry to near normality as travel restrictions eased, leading to strong passenger demand for air travel."
"The industry is now recovering from its supply chain challenges and the pent-up demand for travel worldwide is continuing to drive growth," he said in conclusion.
Russian company expanding taxi business in Dubai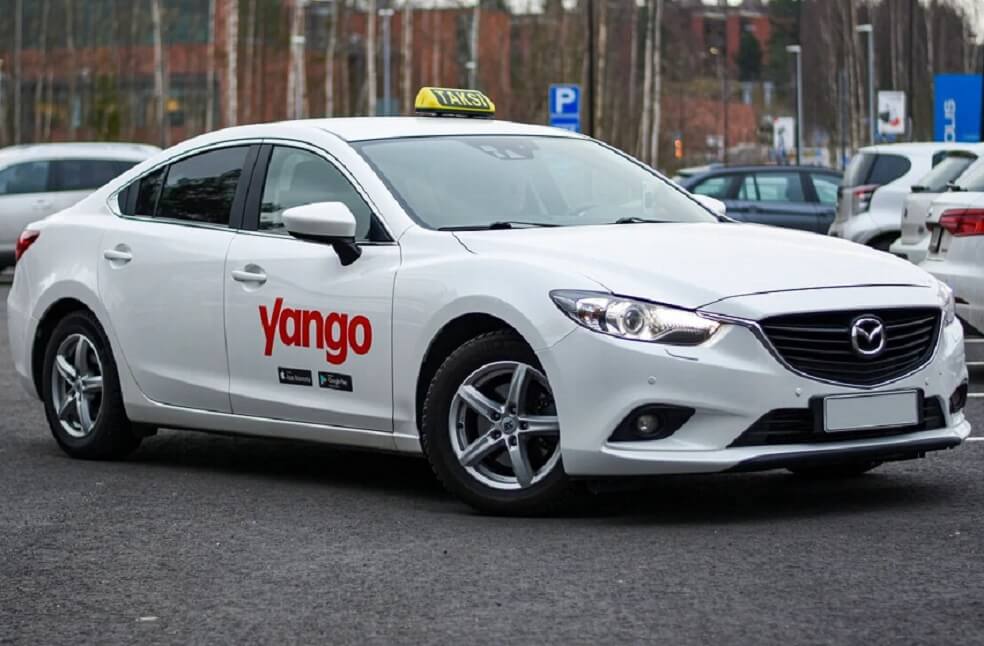 Yango – a ride-hailing, delivery and e-grocery company with Russian origins – is gaining popularity and challenging industry majors Uber and Careem in Dubai, Bloomberg reported on Wednesday, citing sources.
Its share of the local ride-hailing market in May amounted to between 4% and 8%, less than a year after the company started operations in the UAE's most populous city, according to the report.
Yango launched in Dubai in September 2022. It's operated by Netherlands-based company Ridetech International, formerly Yandex Taxi, a subsidiary of Yandex NV, the Dutch-registered holding company for the Russian IT conglomerate Yandex.
Analysts note that the company's popularity stems from the influx of Russian businesses and expats, who have been relocating to the UAE over the past year amid anti-Russia sanctions imposed in the West. According to Islam Abdul Karim, Yango's regional general manager, the number of orders for Yango rides is growing at an average of about 20% every week.
Yango's main rivals in the region, US-based Uber and Uber-owned local firm Careem, told Bloomberg that they welcome the competition.
Uber and Yandex have already faced off in the Russian ride-hailing market. Their rivalry ended in 2017, when the companies merged their Russian businesses to form a joint venture with Yandex as the leading partner. Last month, however, Yandex bought out Uber's share in the company for $702.5 million, becoming the sole owner.
Esports company seeks to ride wave two years after IPO pop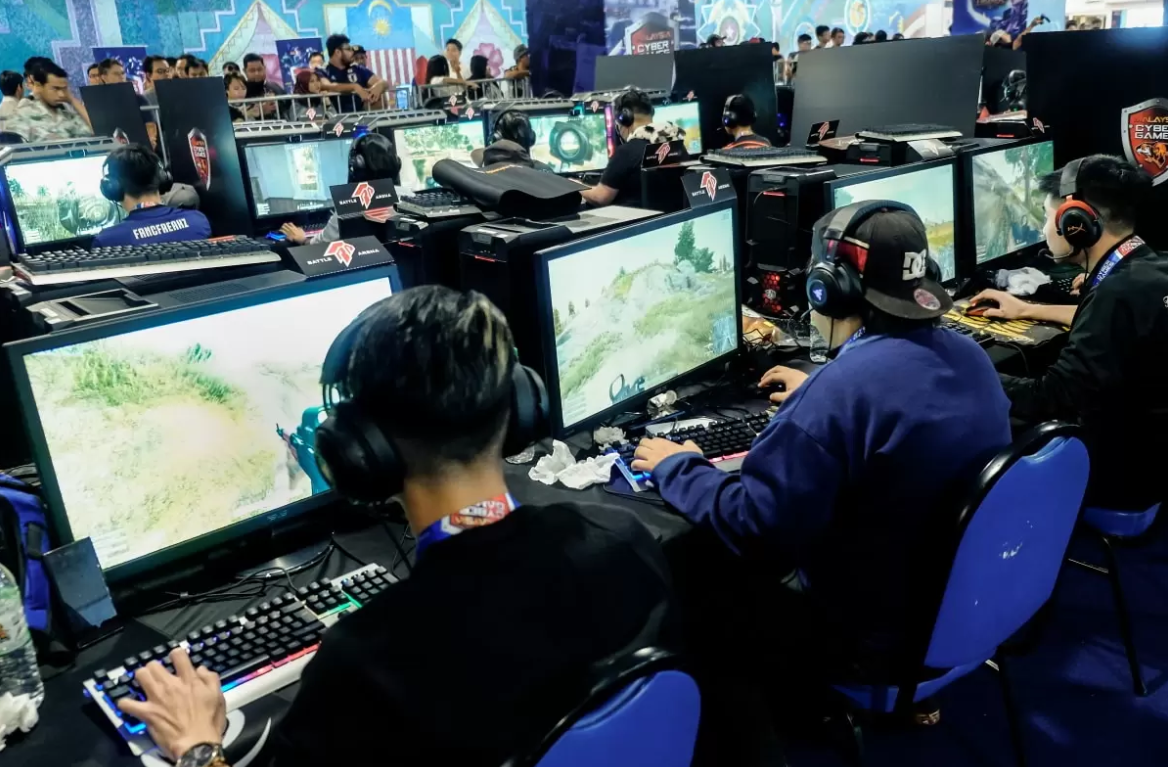 Investment opportunities in eSports and virtual gaming are on the rise, especially in Southeast Asia and Middle East and North Africa market regions, and companies such as Esports Technologies are looking to ride the wave.
Esports Technologies made the biggest splash of the IPO market for the year 2021 on the NASDAQ (EBET) when it made its debut with a jump in share value of 507% and eventually soared up to 700%.
According to a new market research report titled 'Southeast Asian Gaming Market – (2023-2028)' and released in March this year by Mordor Intelligence, the market is expected to register a Compound Annual Growth Rate of 16.2% with the onset of 5G technology. It marks a reverse trend after a little flat 2022 when revenues dipped slightly. Only the MENA and Latin America regions showed positive growth, according to a NewZoo report.
The rising popularity of various sports and investments in internet infrastructure are the primary factors driving the market's enormous growth potential. Buying E-sports stocks online and their subsequent performance are the rage among America and South Asian investors with an incredible surge in both demand and price.
Since the IPO of Esports Technologies, it has been confirmed on the books as well above average opening. According to data from Jay Ritter, the average IPO pop from 1980 through 2020 was 18.4% in one day. In 2021, the average first day gain after an IPO was 16%. Using all common stock IPOs between 2000 and 2020, the positive average first-day IPO returns was 21.11 percent in one day.
While getting a direct exposure to the eSports theme is fairly limited, investors can target companies that generate significant revenue from video games and e-sports.
Competitive gaming events, conducted virtually at a professional level, are becoming big business. With its roots being in South Korea, Asia has led global eSports trends and growth for over the past 20 years.