UAE to lend insurance shield if you lose your job
Earlier this week the UAE announced an 'Unemployment Insurance' which will be effective from 2023. Abdulrahman Al Awar, Minister of Human Resources and Emiratisation on Thursday, confirmed that employees who lose their jobs under unforeseen circumstances will receive cash support. The scheme will provide up to 60% of their basic salaries every month for a limited period until they find an alternative.
The scheme applies to employees of all nationalities in the public and private sectors.
But the following categories are exempted: investors, domestic workers, employees working under temporary contracts, juveniles under the age of 18, and retirees with pensions or new job opportunities.
How to Apply and What Are the Conditions
The mandatory insurance package will cost workers an amount that ranges from Dh40 to Dh100 annually.
Employees will be able to apply for different annual packages through insurance companies to secure themselves against a potential job loss.
The redundancy payment will enable insured workers who suddenly lose their jobs to retrieve 60 per cent of their basic salaries with a maximum amount of Dh20,000 per month.
However, the support will be for a limited period of time that is not yet specified by the government.

This bank in UAE has given salary hikes to adjust for inflation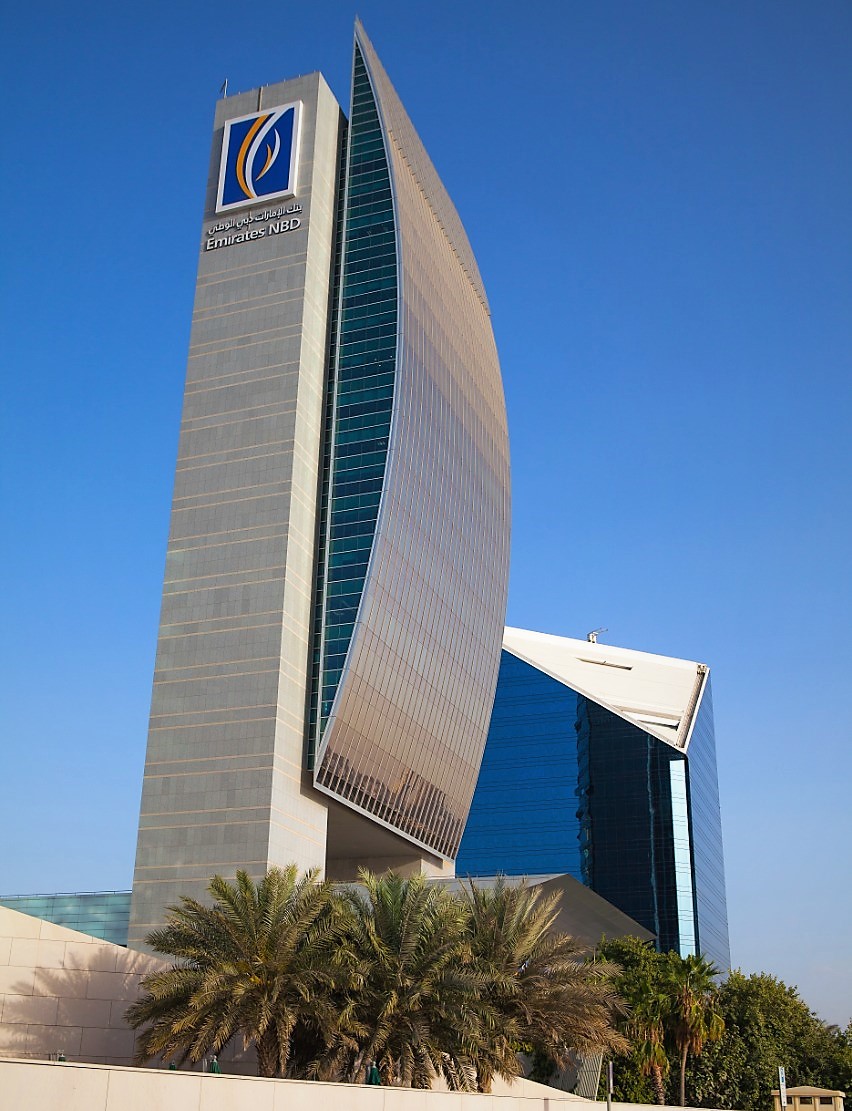 Dubai's biggest bank Emirates NBD has given most employees a pay rise of up to 8% to help cushion against rising costs of living driven by inflation, two sources familiar with the matter have told Reuters.
The increases varied according to seniority and were part of a mid-cycle salary adjustment for inflation, with top executives receiving smaller or no increases, the sources said.
Most employees received a pay rise of between 5% and 8%, with lower-paid staff receiving the biggest increase, one of the sources, who has direct knowledge of the matter, said.
Emirates NBD, majority owned by Dubai's government, said it did not comment on staff-related matters.
"As a people-first organization and a leading employer, Emirates NBD has remained committed to initiatives and policies that support staff well-being, while adopting a robust employee recognition program," a spokesperson added in an emailed response to a Reuters query.
It was not immediately clear if the salary increases were only for employees in the country. The bank also has operations in Egypt, India, Turkey and elsewhere.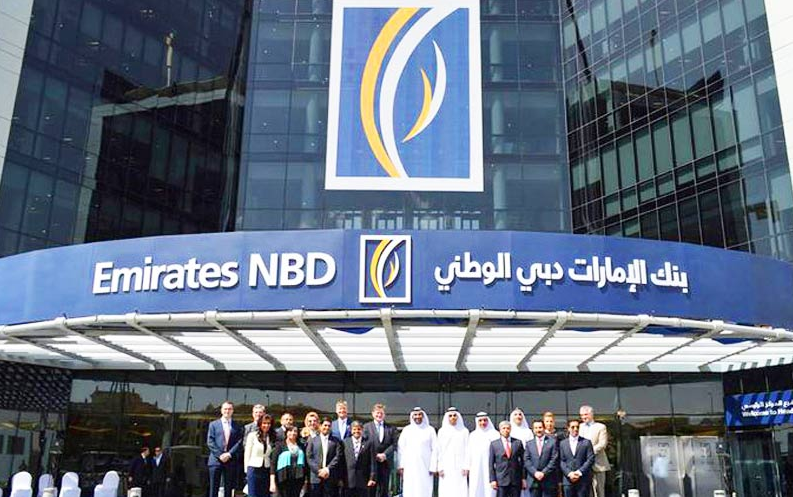 Annual inflation in the oil-producing Gulf state reached 3.4% in the first quarter, according to the central bank, which has projected 5.6% inflation for the year. The UAE has not published monthly inflation figures this year.
The trajectory of price increases represents a significant turnaround from deflation throughout 2019, 2020 and the first seven months of 2021.
In recent months people have voiced concerns over increasing living costs in the UAE, with retail fuel prices now up around 55% so far this year, falling from a high of about 80%.
The UAE is the only Gulf Arab country without a cap on domestic fuel prices, leading to petrol costs surging at the pump.
Dubai average rental prices for apartments and townhouses rose by 29% and 33% in the first half of the year and for villas by 64%, according to Betterhomes, as the property market continued a strong post-pandemic recovery.
Emirates NBD in late July reported a 42% jump in second quarter profit to 3.5 billion dirhams ($952.98 million).
The Central Bank of the UAE has increased its base rate a cumulative 225 basis points since March in parallel with the US Federal Reserve, because its currency is pegged to the dollar, as central banks globally battle historic inflation.
— Reuters
Leams takes robotics and coding lessons to UAE schools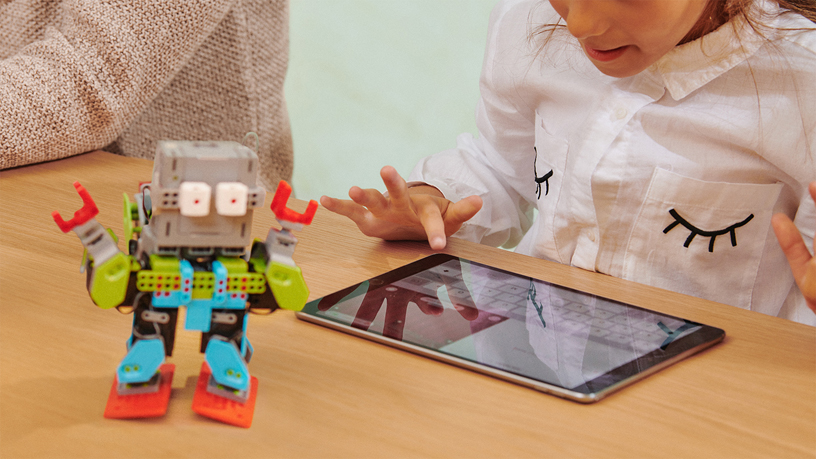 UAE-based Leams Education said it has launched a game-changing initiative introducing coding and robotics in classroom and laboratories, to make the students future-ready and help them acquire skills needed to excel in the new era dominated by Industry 4.0.
Coding and Robotics will create a new class of highly-employable students who will be in an advantageous position to pick up top jobs once they graduate. Many of them will also become job creators by launching technology start-ups.
As per the new initiative, the students are given early lessons and practical training on Coding, Robotics, Designing, Machine Learning and 3-D Printing that will help them to be ready for the Big Data Analytics, Cloud Computing, Artificial Intelligence, Internet of Things and Digital Disruption that are part of the 4th Industrial Revolution (4IR).
Leams Education, which operates Apple International School, Oxford School, The Indian Academy and Apple International Community School, has already conducted the test run of the pilot project for the last few months.
Today, its management announces the full-scale launch of the programme across all its institutions from the new academic session starting in August/September this year.
On the new courses, Group CEO Nabil Lahir said: "As a future-focused education management group, we want to make our students future-ready so that they do not have to struggle in life later on by acquiring new skills that are essential for the 4th Industrial Revolution that is changing the global economy into a digital economy and be the master of their own destiny,"
The announce comes at a time when the global robotics market records a 17.45% compound annual growth rate (CAGR) from $27.73 billion in 2020 to $74.1 billion by 2026, according to Mordor Intelligence.
The usage of robots is still at its early stage in the UAE, which is expected to pick up in the coming years.
A recent report by Oxford Business Group says, automation will see many jobs in the labour market come under pressure. Based on a study of five GCC economies – Kuwait, Oman, Saudi Arabia, Bahrain and the UAE – global management consultancy firm McKinsey estimates that 42.6% of work in the GCC will be automated by 2030, somewhat ahead of the estimated global average of 32%.
Workers with a high-school-level education or below are most at risk of losing their jobs to 4IR technologies, and some 57% of those workers are expected to have their jobs replaced by automation by 2030, compared to just 22% of those who hold bachelor or graduate degrees.
Employees in the services, administration, construction and manufacturing sectors are most at risk, stated the study.
Dubai's retirement plan for foreign expats to begin in July
Dubai's end-of-service savings scheme for expatriates working in government departments will be implemented from July 1, authorities have announced. Dubai International Financial Centre (DIFC), the entity responsible for supervising the implementation of the scheme, have held multiple virtual meetings with senior executives from various government entities to discuss the plan. The launch of the scheme was approved in March 2022 by Sheikh Hamdan bin Mohammed bin Rashid Al Maktoum, the Crown Prince of Dubai, and Chairman of The Executive Council.
The scheme aims to attract and retain talent by providing an integrated system that offers various savings opportunities for employees to secure their present and future.
The scheme conceptualised after the DIFC Employee Workplace Savings (DEWS) plan, targets expatriates in Dubai government entities in the first stage, with the scope of expanding its implementation in later stages. Alya Hussain AlZarouni, executive vice-president – Operations, DIFC Authority, said: "This comprehensive savings plan is utilised for retirement planning and aligns with global best practices. The approach is a first for the region and over time, we expect other cities and countries to adopt a similar approach in the coming years.
"Together with industry leaders such as Equiom, Zurich and Mercer, we will continue to provide a best-in-class offering, reforming the workplace savings landscape."
Mohammad AlHawi, director of Policies and Strategies, Economic Development at the General Secretariat of The Executive Council of Dubai, said the scheme will play a "key role" in enhancing the economic and social stability that the government offers its employees.
Iman Saleh bin Khatam, director of Policy and Programme Support of Dubai Government Human Resources Department, said: "The savings scheme will enable employers to manage and fund the end-of-service benefits efficiently while offering foreign employees a way to save and invest with confidence. With DEWS, we empower employees to take control of their financial future."