Abu Dhabi to launch world's first regulated carbon credit trading exchange, clearing house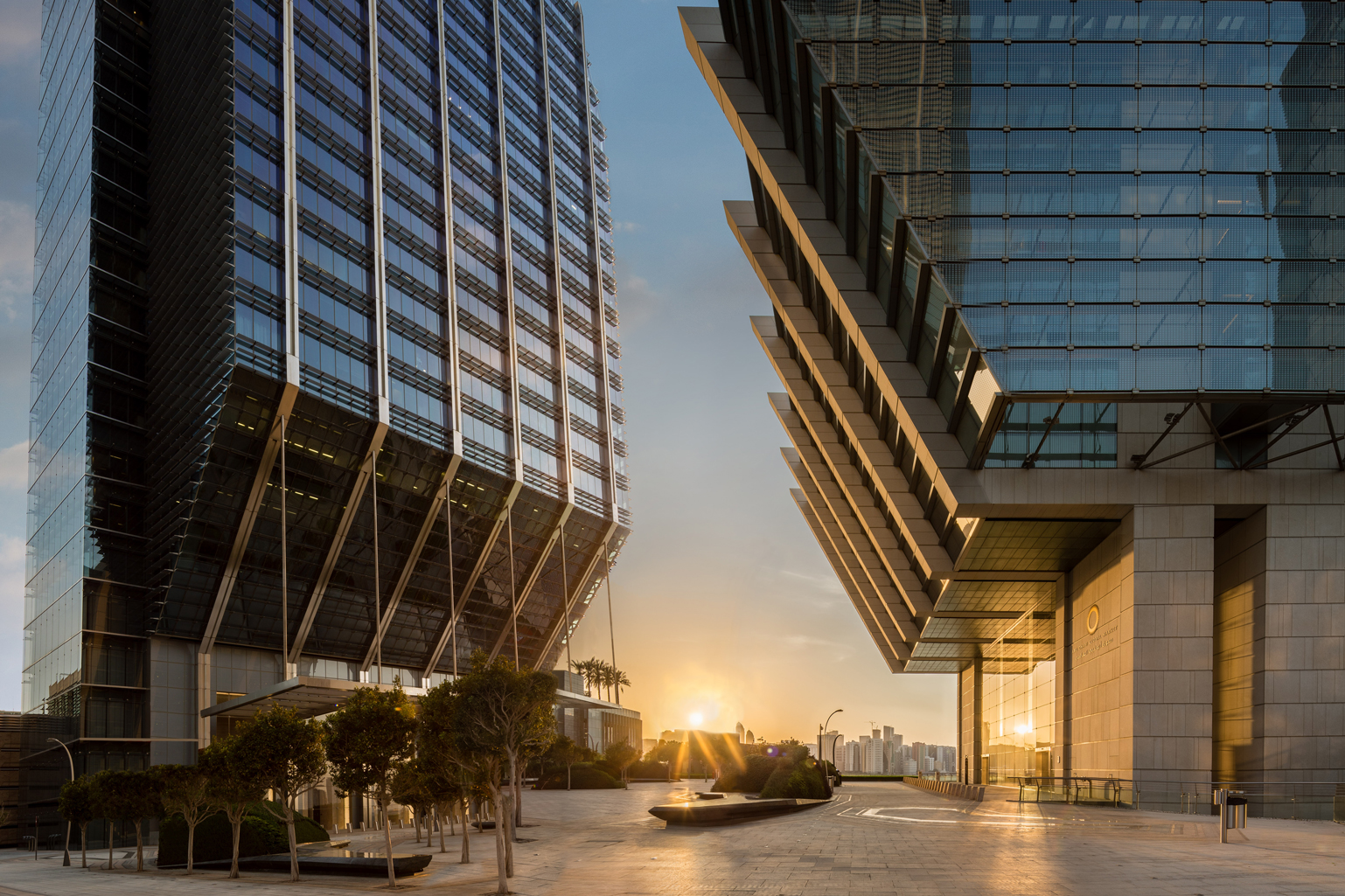 Abu Dhabi Global Market (ADGM), the International Financial Centre in Abu Dhabi, has partnered with Air Carbon Exchange (ACX) to create the world's first fully regulated carbon trading exchange and carbon clearing house which will be established in Abu Dhabi, the capital of the UAE.
Pursuant to its recently released consultation paper, ADGM is set to become the first jurisdiction globally to regulate carbon credits and offsets as emission instruments, and to issue licences for exchanges to operate both spot and derivative markets.
The regulatory framework will allow corporates to trade and finance carbon credits like conventional financial assets, thus increasing participation and investment in global carbon reduction and offset programmes.
#AbuDhabi to launch the 1st regulated #carbon credit #trading exchange & #clearing house in the world by 2022. #ADGM partners with AirCarbon Exchange to achieve this. This will position ADGM as the world's 1st #regulator to develop a framework to support #carbon as a #commodity. pic.twitter.com/YI0r0DH0cH

— Abu Dhabi Global Market (@ADGlobalMarket) March 29, 2022
Expected to launch this year, ACX will be established as a Recognised Investment Exchange (RIE) and regulated by ADGM. As a regulated RIE, ACX aims to offer its market participants and customers efficient trading and a regulated transparent price discovery mechanism.
In addition, ACX aims to set up a regulated Recognised Clearing House (RCH) – which will be known as ACX Clearing Corporation – for the purposes of custodising, clearing and settling commodities and commodity derivatives.
ACX intends to initially use its distributed ledger technology within a traditional commodity trading construct to create tokenised carbon credits for spot trading. At a later stage, ACX plans to offer carbon credit futures as commodity derivatives for trading. All digital tokens will be custodised by the RCH, settled and cleared using the RCH's blockchain smart contracts providing efficient settlement for all spot transactions.
It is intended that the RCH, once established and operating within ADGM, will play a pivotal role in other markets and financial instruments, including virtual asset markets, adding vital market infrastructure to the digital trading ecosystem. ACX intends to extend its trading platform offering to include clean energy products, in addition to carbon credits.
Ahmed Jasim Al Zaabi, chairman of ADGM, said, "This is a significant global milestone and another world's first for Abu Dhabi. This initiative reinforces ADGM's commitment and ongoing efforts to cement its position as a leading international financial centre and world-class global commodities and carbon trading hub. We are excited to be partnering with ACX to enable and facilitate trading of high-quality carbon credits, and in that aspect, encourage more companies to reach their decarbonisation goals. As the first country in the Gulf to commit to net zero by 2050, this new trading platform is a further extension of Abu Dhabi's drive to support sustainability ambitions and underlines ADGM's focus on carbon neutrality as an international financial centre."

Tata's first super app 'Neu' goes live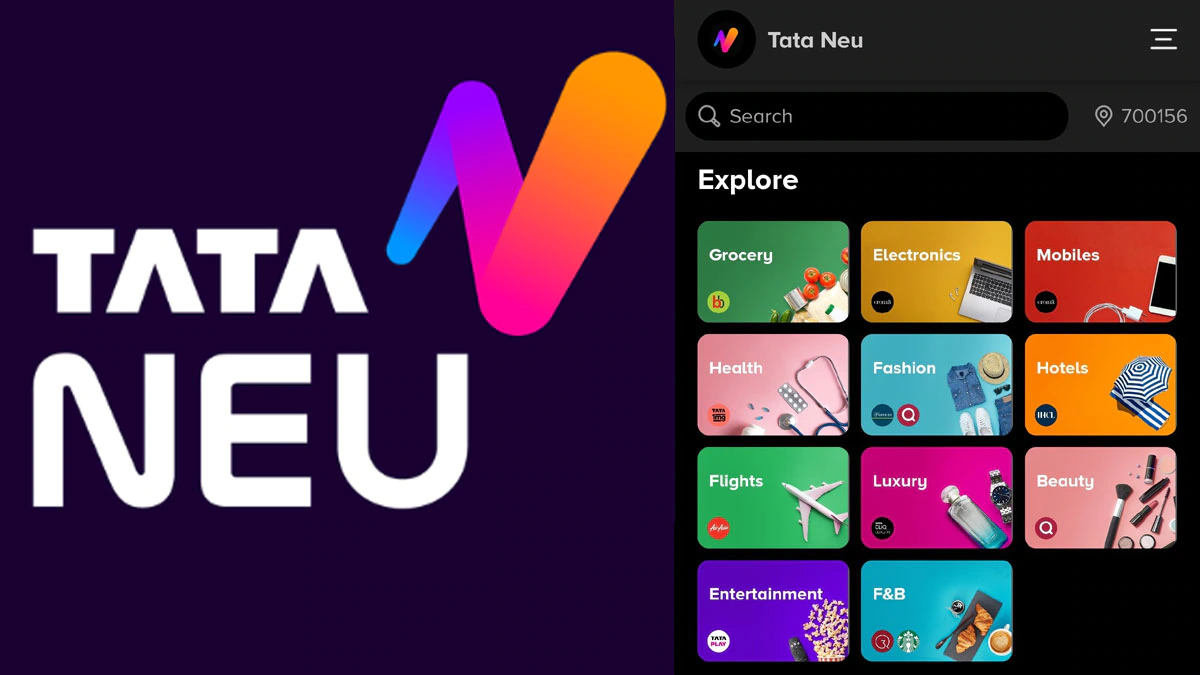 Tata has recently launched its 'Neu' app which seamlessly connects and merges product commerce, service commerce and financial service into a consumer-friendly experience that is futuristic and provides a complete experience to the consumer at one stop.
Labelled as the Tata's first super app, 'Neu', was unveiled to the public on April 7, during the IPL match between Delhi Challengers and Lucknow Super Giants.
The application combines many segments of consumer needs, which includes grocery, hotel booking, airline booking and medicine. All these services and more are provided in one single app 'neu'.
Pratik Pal, CEO, Tata Digital, said the journey of Tata Neu has begun with a cumulative consumer base of 120 million users, 2,500 offline stores, along with an 80 million app footprint across the group's digital assets.
What's new? Tata Neu! Say hello to the superhero of apps. @tata_neu brings together all our brands you know and love under our first ever super app. 🎉 #ThisIsTata #TataNeu pic.twitter.com/2be7pXyZQc

— Tata Group (@TataCompanies) April 7, 2022
As the Tata Neu app goes live, it makes me proud to see so many of our trusted and loved brands Air Asia, BigBasket, Croma, IHCL, Qmin, Starbucks, Tata 1Mg, Tata CLiQ, Tata Play, Westside on the Tata Neu platform already. Vistara, Air India, Titan, Tanishq and Tata Motors are soon to join," N Chandrasekaran, the chairman and head of Tata Sons, wrote in a LinkedIn post.
"Tata Neu is an exciting platform that gathers all our brands into one powerful app. Combining our traditional consumer-first approach with the modern ethos of technology, it is an all-new way to discover the wonderful world of Tata," he added.
Tata's new ad to promote its 'neu' app.
View this post on Instagram
The app has been in development for a year. The 'neu' app has a loyalty program to retain customers. Each brand on Tata Neu is "connected by a commmon reward called Neucoins, which can be later used to get discounts on products.
Biggest quarterly gain in GCC markets since global financial crisis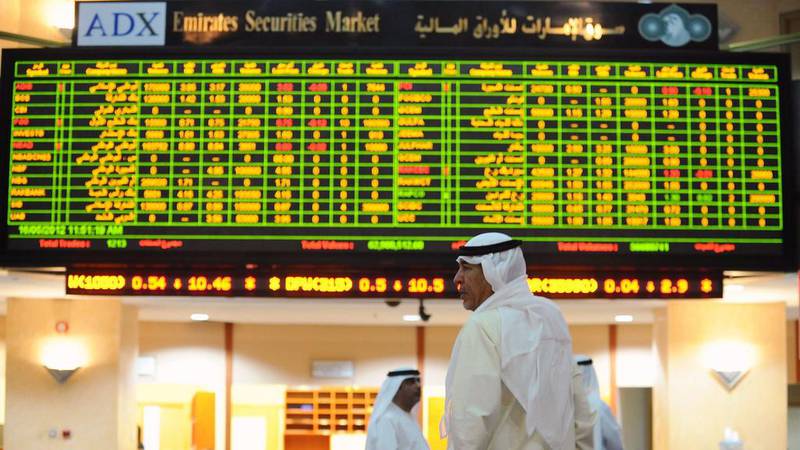 The MSCI GCC aggregate index saw a rise of about 18 per cent in the first three months of 2022, thanks to a broad rally across regional GCC markets and higher oil prices. This is the biggest quarterly gain recorded by GCC markets since the second quarter of 2009 during the global financial crisis.
The surge was backed by four consecutive months of gains in the index, Kamco Invest said in a report.
During the quarter, all the regional markets were in the green. Abu Dhabi reported the biggest gain of about 17 per cent. It was followed by Qatar and Saudi Arabia, with gains of around 16 per cent each, the report added.
The biggest gains were recorded by capital goods, materials and banking sectors — at close to 20 per cent. Energy and health care expanded 18 per cent and 15 per cent, respectively.
The only sectors that declined in the first quarter were consumer durables and apparels, and pharma, the report revealed.
In March, the Abu Dhabi Securities Exchange (ADX) was the best-performing market in the GCC, with the exchange's market capitalisation increasing 4.7 per cent to reach Dh1.81 trillion ($492 billion).
Total volume of shares traded grew 39 per cent to 6.2 billion in March from 4.4 billion in February. Monthly value traded also rose 44 per cent to Dh40.2b last month, the report added.
ADX, the Arab world's second-largest stock market by market value, also led the GCC in terms of year-to-date gains that reached 17.2 per cent at the end of March after registering record growth during 2021, the report said.
The Dubai Financial Market also gained 5 per cent in March, closing at 3,526.6 points, supported by gains in six out of nine sectoral indices including large-cap sectors such as banks, property and insurance, the report said.
76.5 per cent Dubai companies registered growth during Expo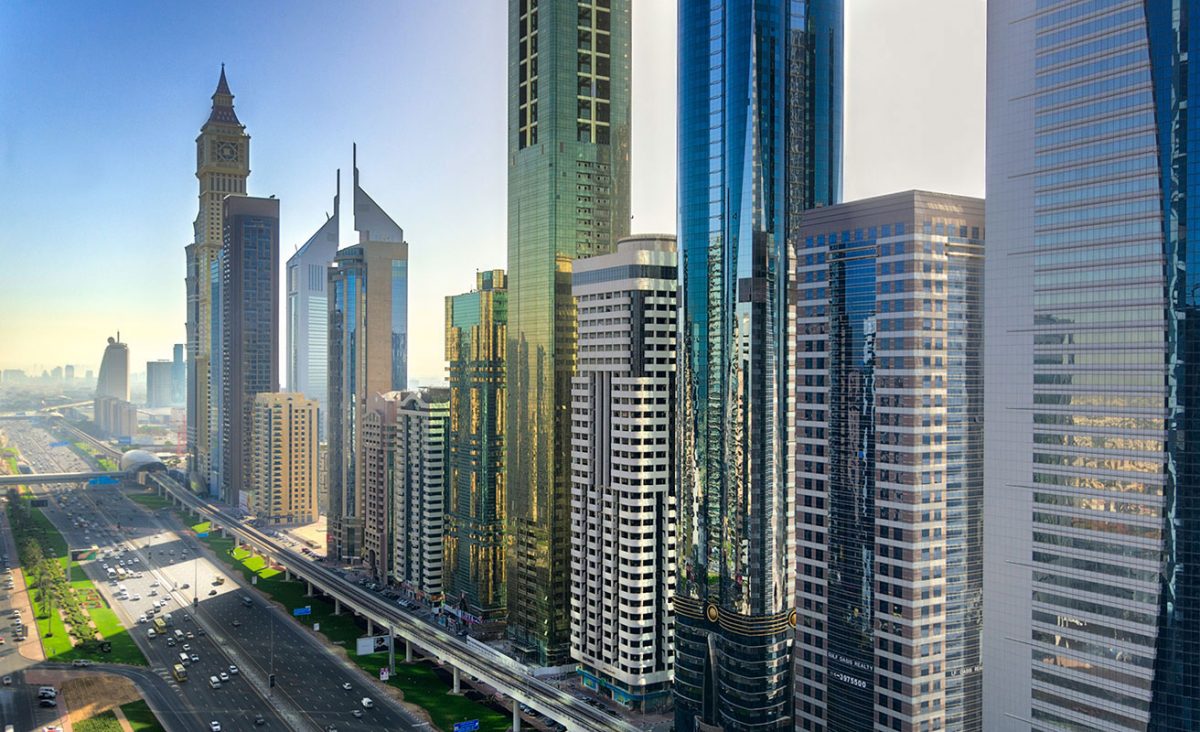 Over 76.5 per cent of companies in Dubai registered growth in their businesses during Expo 2020, while 73.5 per cent built new business relations and entered into new partnerships during Expo, a report commissioned by Dubai Chamber of Commerce indicated.
Around 70.6 per cent of respondents to the survey, conducted as part of the report, said they got benefit from the networking and business matching services provided by the Chamber.
Meanwhile, 47 per cent reported having benefitted from the Global Business Forum series and 47 per cent benefitted from bilateral meetings.
The report titled 'Business Integration for Growth, Digital Transformation and Global Partnerships' was developed by the Chamber in collaboration with Oxford Business Group.
In total, Dubai Chamber of Commerce organised 98 events during Expo 2020 Dubai, which were attended by more than 25,000 participants from over 130 countries. The Global Business Forums on Africa, Asean and Latin America saw the most participation, as the high-level forums were joined by government and business leaders, who attended in person and virtually.
The 12th edition of the World Chambers Congress and a series of Thematic Business Forums were also hosted by the Chamber, which were attended by chamber and industry leaders. The events identified global challenges and highlighted innovative solutions to drive sustainable economic growth.
Dubai Chamber of Commerce facilitated 1,500 bilateral business meetings between UAE investors and their global counterparts, and received 1,746 visiting delegations from over 60 countries during the mega event, which were joined by 3,350 government and business leaders.
Seven new economic and professional bodies were licenced by the Dubai Association Centre, which was established in collaboration with the Dubai Chamber of Commerce (one of the three chambers under Dubai Chambers alongside Dubai International Chamber and Dubai Chamber of Digital Economy), the Dubai Economy and Tourism and Dubai World Trade Centre.
The report reveals that revenue per available room (RevPAR) in Dubai in January 2022 increased to Dh460 ($125) compared to Dh293 ($80) in January 2021, marking an increase of 56.3 per cent and outperforming Milan, the host city for Expo 2015, which recorded RevPAR of 54.5 per cent in 2015.
There were 759 hotels and hotel establishments accounted for in Dubai in January 2022 compared to 711 in January 2021, while guest nights in January were at 3.04 million during the same month this year compared to 2.65 million in January 2021.
Arrivals at Dubai International Airport recorded growth of 12.7 per cent in 2021 compared to 2020, while the UAE's non-oil foreign trade jumped 27 per cent over 2020 and 11 per cent over 2019, a growth trend largely driven by Expo 2020 Dubai.
6 months of culture, creativity, the meeting of minds and shaping the future. #Expo2020Dubai is one of the biggest success platforms, and the beginning of a lot of future achievements through which Dubai will astound the world. pic.twitter.com/YMjRuu2CJ6

— Latifa MR Al Maktoum (@LatifaMRM) April 1, 2022
Commenting on the report, Hamad Buamim, President & CEO of Dubai Chambers, described Expo 2020 Dubai as a historic milestone for the UAE and Dubai. He noted that the pivotal role that Dubai Chamber of Commerce played in facilitating partnerships between UAE companies and their global counterparts during Expo 2020, and expanding Dubai's rapidly growing business ecosystem.
"Our goal is to be the best chamber in the world when it comes to driving competitiveness and growth. At Expo 2020 Dubai, we have been able to put this mission and vision into action. Our efforts in supporting the mega-event have helped to strengthen Dubai's reputation as a place to do business".
"Building on our long-term strategy to embrace digital transformation, we adopted a hybrid format for the Expo 2020 events. Doing so has enabled us to expand our reach and engage with public and private stakeholders from around the world," he said.
Buamim pointed out that Expo 2020 Dubai is a stepping-stone to a resilient future shaped by innovation, international cooperation, and a more competitive and diversified economy supported by SMEs.