Q-com startup promises to address SME gap with Amazon, Noon and others
Kumar Shyam
A new e-commerce marketplace startup is promising to fill "the gap" it sees with giants such as Amazon, Noon and others as it prepares for a launch on August 27.
Veppy.com will be a Q-commerce (Q for quick), the faster version of an e-commerce operation, and promises delivery for certain categories of products in less than three hours.
According to the top brass, founder-chairman Moustafa Banbouk and vice president Praveen Kumar, a large part of SMEs are "not yet on the digital platforms" for sales. And small and medium enterprises constitute more than 80 percent of UAE's economy.
With Veppy, which takes its name from the company motto "very happy", sellers can look forward to connecting with buyers over 14 categories to start with. Most of the focus will be on products, which are gift ideas mostly.
"Imagine we have an occasion we forgot and need to buy a gift – flowers, cakes, any tech product – urgently and we are at work … with Veppy we can address that," Mr Banbouk told Headline at a hotel in Dubai.
His deputy Mr Kumar, who has built a career out of focusing on digital transformation for his clients, explained that the company will not be investing in warehouses and will directly connect the buyer with the seller to ensure the quickness of product delivery.
"There will be no fees for registering for the seller, and we will offer a consultative process during the onboarding of the seller. However, there will be a fee with each transaction involved for the seller," Mr Kumar said.
___________________
ALSO READ: It is Prime time for Amazon faithful among UAE shoppers!
___________________
Mr Banbouk, a property developer in a family business in Lebanon, is excited about succeeding with his q-commerce model in UAE, the land of opportunities and where digital growth is the best in the region.
Q-Commerce – sometimes used interchangeably with 'on-demand delivery' and 'e-grocery' – is e-commerce in a new, faster form. It combines the merits of traditional e-commerce with innovations in last-mile delivery.
It is one of the fastest-growing businesses in the world. Driven by the changing consumer behavior dominated by last-minute shopping trends, the Q-Commerce market in the Middle East and North Africa (MENA) region is expected to grow from US$9 billion in 2020 to US$20 billion by 2024, according to Statista.com, a global market intelligence provider. Globally, the Q-Commerce market for food and grocery delivery is expected to grow to $72 billion by 2025, according to a report by Forbes magazine.
An analysis by the Dubai Chamber of Commerce and Industry revealed during the Gulfood Breakfast Briefing event at Gulfood 2021 that as per Euromonitor's data, online sales within the UAE's food and beverage market surged 255% year-over-year in 2020 to reach $412 million.
The analysis predicted the value of online food and beverage sales in the country to reach $619 million by 2025 and record a compound annual growth (CAGR) of 8.5% over the 2020-2025 period.
The latest estimates from Visa Middle East have forecasted the total MENA E-Commerce market size, including all categories, to be worth US$48.6 billion in 2022.

Dubai Land Department updates Ejari rules with co-habitants asked to register
In two weeks, through the Dubai REST app, property owners, developers, management companies, and tenants must register any family members or co-tenants against their Ejari contracts.
All owners, developers, property management organizations, and tenants are required to complete an eight-step registration process, which includes providing personal information and an Emirates ID, according to the Dubai Land Department (DLD).
You can sign up with your Emirates ID and add your personal information, or you can log in with the UAE pass.
Once the registration is complete, the co-occupants will be automatically updated on the rental agreement.
Each inhabitant of a house can use an Ejari contract as identification by registering all the occupants.
The registration must be finished "within two weeks, effective immediately," a DLD circular said. The Dubai REST app is available for both iOS and Android.
The registration process explained:
Whom does the rule apply to?
The rules apply to all owners, developers, property management companies and tenants.
What details of co-occupants must be uploaded to the app?
Some tenants and homeowners in Dubai have already begun receiving instructions from their property owners or developers on details of how to register co-occupant details.
According to information made available on the Dubai REST app, tenants and homeowners must upload the name, Emirates ID and date of birth of all co-occupants on the application. Once the data is entered, applicants must click 'verify'. Details of all members of the family who are living on the property must be entered.
DLD has not confirmed if details of live-in house help must be entered as well.
Is there a penalty for not applying before the two-week deadline?
DLD has not provided details of potential penalties for failing to register co-occupants within the two-week deadline.
What steps must they follow to register?
Open Dubai REST App and log in to the application. Please register if you're a new user
Choose your role as an "individual" and log in with UAE PASS for quick access
Authenticate yourself via the UAE PASS application
From the dashboard, select the property where you are a tenant/ owner
Select manage co-occupants to proceed
Select "add more" to add co-occupants to the property where you are a tenant
Enter the Emirates ID and date of birth of the co-occupant and select 'verify.'
Add all family members/ flatmates living on that property. To remove a co-occupant, select the delete icon and submit.
All you need to know about the Ejari contract:
What is an Ejari contract or number?
Ejari means 'my rent' in Arabic. It is the mandatory registration of your tenancy contract. Initiated by the Real Estate Regulatory Agency (Rera), the regulatory arm of DLD, Ejari came into being to make the rental market in Dubai one of the most transparent markets in the world.
How does Ejari work?
Registration through Ejari is a simple process requiring little technical knowledge, and only the basic details of agreements are entered. These include details of the property, the rental company's name, and the agreement's terms.
Once the agreement is entered into the system and registered, it is allocated a unique barcode that acts as its reference throughout the contract's life. RERA will keep its record of the agreement and update changes to the register as these occur.
How to register for Ejari?
One can register on Ejari via the Ejari app. Registering the tenancy contract with Ejari will cost you Dh 220 at a typing centre and Dh 195 on the mobile application. Applications have to upload all documents, which include:
Passport copy
UAE visa
Tenancy contract
Emirates ID
Recent Dewa Bill or receipt of Dewa Connection
Title Deed of Rented Property
Once all documents are uploaded, pay a fee of Dh195, and within 6 hours, a registered contract and the Ejari certificate will be emailed to the applicant.
Typing centres in Al Manara Centre, Al Barsha Mall, Oud Metha, Port Saeed or Zabeel also provide Ejari registration services.
This bank in UAE has given salary hikes to adjust for inflation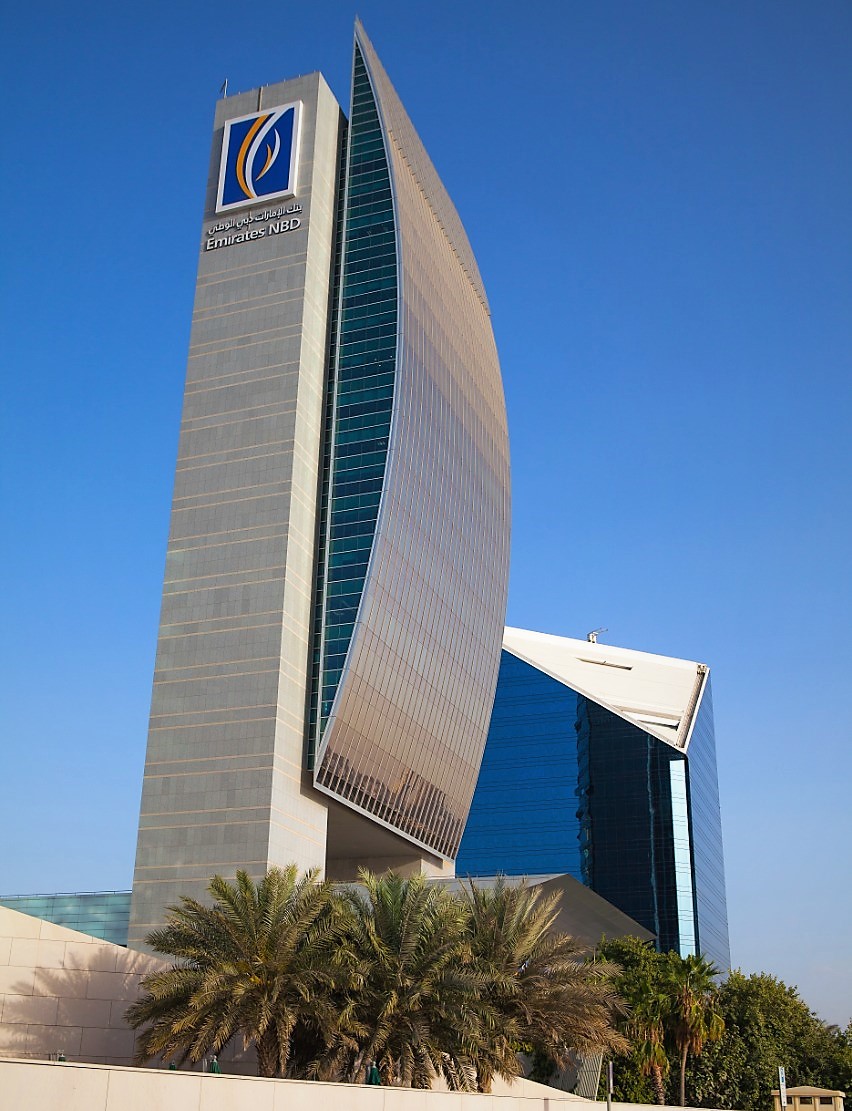 Dubai's biggest bank Emirates NBD has given most employees a pay rise of up to 8% to help cushion against rising costs of living driven by inflation, two sources familiar with the matter have told Reuters.
The increases varied according to seniority and were part of a mid-cycle salary adjustment for inflation, with top executives receiving smaller or no increases, the sources said.
Most employees received a pay rise of between 5% and 8%, with lower-paid staff receiving the biggest increase, one of the sources, who has direct knowledge of the matter, said.
Emirates NBD, majority owned by Dubai's government, said it did not comment on staff-related matters.
"As a people-first organization and a leading employer, Emirates NBD has remained committed to initiatives and policies that support staff well-being, while adopting a robust employee recognition program," a spokesperson added in an emailed response to a Reuters query.
It was not immediately clear if the salary increases were only for employees in the country. The bank also has operations in Egypt, India, Turkey and elsewhere.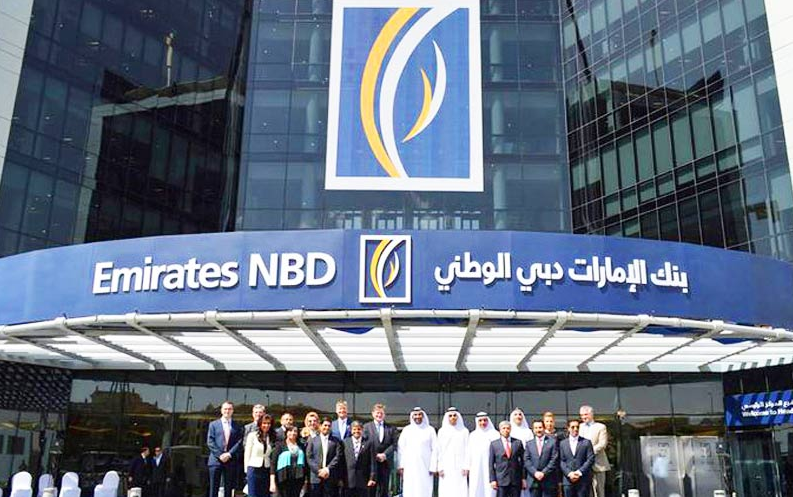 Annual inflation in the oil-producing Gulf state reached 3.4% in the first quarter, according to the central bank, which has projected 5.6% inflation for the year. The UAE has not published monthly inflation figures this year.
The trajectory of price increases represents a significant turnaround from deflation throughout 2019, 2020 and the first seven months of 2021.
In recent months people have voiced concerns over increasing living costs in the UAE, with retail fuel prices now up around 55% so far this year, falling from a high of about 80%.
The UAE is the only Gulf Arab country without a cap on domestic fuel prices, leading to petrol costs surging at the pump.
Dubai average rental prices for apartments and townhouses rose by 29% and 33% in the first half of the year and for villas by 64%, according to Betterhomes, as the property market continued a strong post-pandemic recovery.
Emirates NBD in late July reported a 42% jump in second quarter profit to 3.5 billion dirhams ($952.98 million).
The Central Bank of the UAE has increased its base rate a cumulative 225 basis points since March in parallel with the US Federal Reserve, because its currency is pegged to the dollar, as central banks globally battle historic inflation.
— Reuters
New rules for UAE real estate industry for property bought with cryptocurrency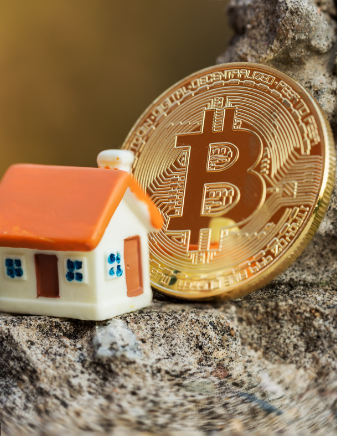 The Ministry of Economy (MoE) and the Ministry of Justice (MoJ), in partnership with the UAE Financial Intelligence Unit (FIU), have announced the introduction of new reporting requirements aimed at certain real estate transactions.
The UAE is one of the first countries to implement such a mechanism for real estate transactions involving virtual assets, marking the latest example of the UAE's global fight against money laundering and terrorist financing.
All real estate agents, brokers, and law firms are obliged to file reports to the FIU for purchase and sale transactions of freehold real estate properties in the UAE that include any of the below three methods of payment, whether for a portion or the entirety of the property value:
Single or multiple cash payment(s) equal to or above AED 55,000
Payments that include the use of a virtual assets
Payments where the fund(s) used in the transaction were derived from a virtual asset.
The reporting mechanism requires real estate agents, brokers, and law firms to obtain and record the identification documents of the parties to the applicable transaction, among other relevant documents related to the transaction.
The rules apply to both individuals and corporate entities that are parties to the above real estate transactions.
The relevant private sector entities have been informed about the specific requirements in regulatory circulators issued by the MoE and MoJ.
Additionally, to ensure preparedness, UAE authorities have collaborated to host three separate workshops with real estate agents and brokers, as well as law firms, helping to guide them through the new reporting requirements and enhance their familiarisation with the FIU's anti-money laundering system. The MoE and MoJ apply a proactive, risk-based supervisory approach in line with UAE legislation and the international standards set by the Financial Action Task Force (FATF).
Cryptocurrency terms in the UAE
According to real estate agency OPR, though you can buy real estate with cryptocurrency, it is impossible to pay with it directly. According to the requirements of the UAE Central Bank, all transactions outside the territory of the state must be carried out using the national currency – the dirham (AED).
In this case, it is necessary to transfer the digital currency to the account of the trading company and then get a cheque for the agreed amount of money. Only then can you pay for the purchase.
How to buy and from whom to buy with your virtual assets
FAM Properties has tied up with Singapore exchange company Huobi to facilitate such transactions while Binance and other cryptoexchanges have set up bases in the UAE.
The most well-known Dubai developers are ready to offer real estate to cryptocurrency holders. Among them are Emaar Properties, DAMAC Properties, Select Group, Dubai Properties, Meraas, Fam Properties and MAG Lifestyle Development. But an important condition is the co-operation with only licensed real estate agencies, brokers and trading companies with an impeccable reputation.
The following projects have been listed as of December 2021 that can be bought with cryptocurrency, although the list has widened much more since:
Emaar Beachfront by Emaar Properties, located between the Palm Jumeirah and Mina Seyahi
Bulgari Residencies, located on Jumeirah Bay Island, is a complex by Meraas
Port De La Mer, also by Meraas, in Jumeirah 1 area
Cavalli Tower, a project by Damac Properties, on Dubai Marina