Rome's Colosseum is getting a hi-tech new floor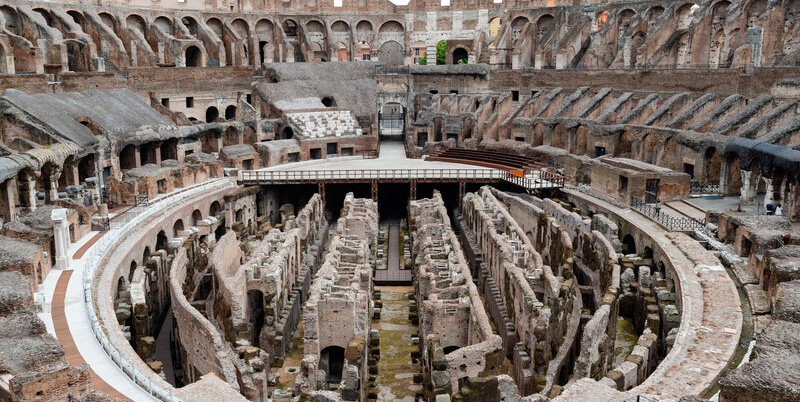 Messi receives threat after attack on wife's family business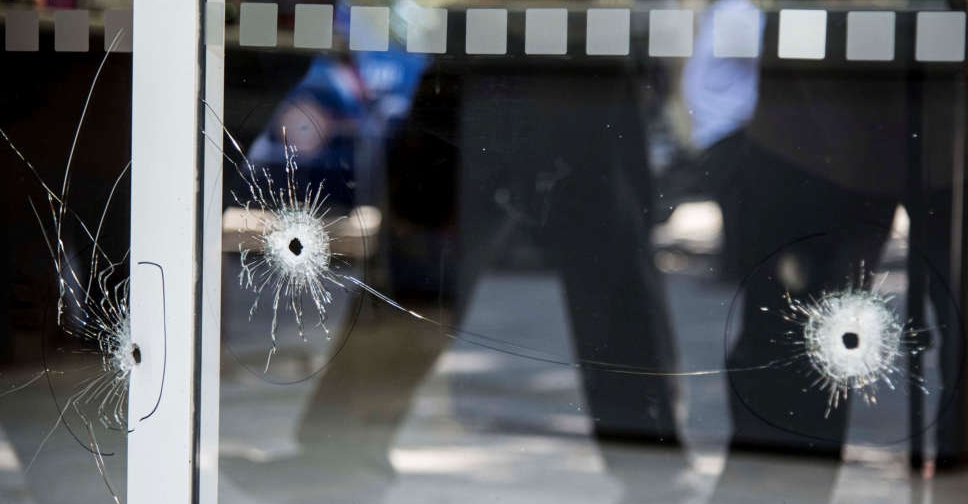 Two people on motorcycles shot at a supermarket belonging to the family of Antonela Roccuzzo, wife of Lionel Messi, in Argentina's Rosario city.
A threatening hand-written message for Messi, Argentina's captain and seven-times World Player of the Year, was also left on the shop door on Thursday morning
"Messi, we are waiting for you, (Pablo) Javkin (the mayor) is also a narco, he is not going to take care of you," it read.
Javkin, Rosario's mayor, blamed the security forces for failing to effectively combat organised crime, which in recent years has grown in the important port city, where dozens of ships daily load thousands of tonnes of grain.
"I spoke (with the Roccuzzos) and they are worried," Javkin told reporters outside the supermarket that was attacked.
Television images showed bullet casings on the sidewalk where the business belonging to Roccuzzo's family is located. The front of the building was hit by 14 bullets and the shop remained closed on Thursday morning.
Santa Fe's Security Minister Claudio Brilloni told reporters that authorities did not have any firm assumptions regarding the motives for the attack.
Prosecutor Federico Rébola said the Roccuzzo family had not received any previous threats, a Rosario media outlet reported.
On the official Twitter account "Team Messi" and Antonela Roccuzzo's Instagram profile there were no mentions of the incidents.
The murder rate in Rosario is among the highest in Argentina, as gangs linked to drug trafficking coexist, according to judicial complaints, and clashes causing injuries and deaths are frequently reported.
The attack came weeks before Argentina play two friendly matches in the South American country, three months after Messi led the team to victory in the 2022 World Cup in Qatar.
Neither game will take place in Rosario. Argentina face Panama on March 23 in the capital Buenos Aires and on March 28 they play in the province of Santiago del Estero against Curacao.
The matches will be the team's first in Argentina since the World Cup. Coach Lionel Scaloni has not yet named his squad.
UAE conglomerate to build smart city in Zimbabwe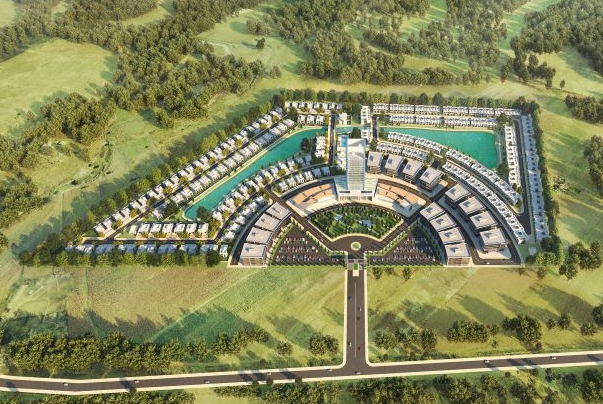 The Zimbabwean president Emmerson Mnangagwa broke ground to launch the US$500 million (Dh1.83 billion) state-of-the-art Zim Cyber City – a mixed-use park on the outskirts of capital Harare – that is being developed by the UAE conglomerate Mulk International.
Sprawled across 2.5 million square feet, Zim Cyber City is currently under construction in Mount Hampden, New Harare. The master plan includes the newly completed parliament building and all the ministry buildings as well as high-end residential and commercial buildings. Many can compare this to the Downtown and Sheikh Zayed Road developments in Dubai, UAE.
"Zim Cyber City stands to become Zimbabwe's landmark project, offering a world-class high-end lifestyle to all the residents. Our government fully supports this exciting development," Mr Mnangagwa said, offering his "thanks to my good friend Shaji-ul-Mulk, the chairman of Mulk International."
The president recalled in detail how initial discussions happened when he visited the Dubai Expo 2022 in March and how his government has worked at breakneck speed to get the necessary clearances for a project that will be close to the Zimbabweans.
After he broke from his long address extolling the virtues of the project, he returned back on the dias because he forgot to address the other important connection – cricket. In case his audience didn't know, Mr Mnangagwa reminded all that Mr Shaji-ul-Mulk is the founder of the popular T10 Cricket League which was born in Sharjah and has become the second most popular league in the world while operating out of Abu Dhabi. The Zim Cyber City will be the start of a very healthy relationship with the UAE businessman, the president hoped.
Under Mnangagwa's patronage, Zimbabwe has granted Mulk International an exclusive licence to establish a blockchain and digital assets special economic zone.
Mulk Holdings, the parent company of Mulk International, owns Alubond USA, the world's largest aluminum composite panel (ACP) and has investments in Africa, Asia and Europe.
Reciprocating the sentiments, the UAE businessman Mulk, said: "President Emmerson Mnangagwa has whole-heartedly supported Mulk International's first Zimbabwean endeavour. Zim Cyber City is the first of many investments that our group, Mulk International, has committed to delivering through the special economic status channel of Zimbabwe Global Investments.
"Zim Cyber City will be a unique, iconic development, offering multi-fold economic benefits to commercial enterprises combined with lavish, uptown living."
Mount Hampden, in Mashonaland West Province, Zimbabwe is about 11 miles North West from the capital, Harare. Along the Old Mazowe Road, this area of 15,500 acres has been allocated towards building a new city that represents a new era for Zimbabwe, as well as a special economic zone exclusively for investors.
The master plan of the project includes 250 townhouses, more than 80 luxury villas, a number of apartment blocks, hi-tech office facilities, high-end retail arcade, a 15-storeyed commercial tower, landscaped gardens – all within a high-security gated community with a health club, community centre and other facilities.
Zim Cyber City will offer high-end residential living for those operating and living in the community. It will include 24/7 advanced, built-in surveillance technology that is directly connected to local law enforcement authorities for maximum security of the residents.
Corporate license holders within the Zim Cyber City will enjoy a bouquet of incentives including free repatriation of capital and profits without any limit caps; ease of fund transfers in and out of the country through local or foreign bank accounts without any caps; exemption from paying all taxes for a period of five years; freehold resale of the real estate and permission to employ foreign staff at a flat rate of 15 percent tax.
— Staff report
Saudi Arabia's MBS wins as Biden fails to deliver on Israel, oil for US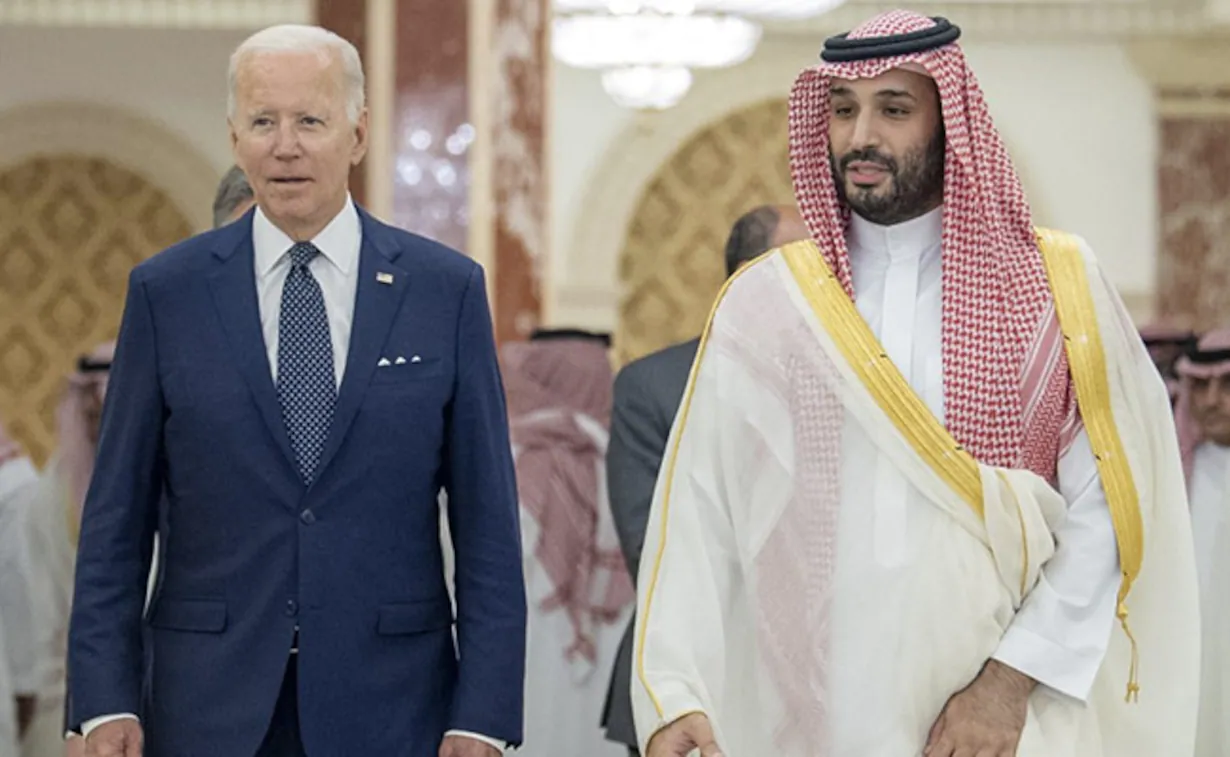 Joe Biden has had to return empty handed from his first visit to the middle east as U.S. president. The hyperbole surrounding his visit to Israel failed to provide any tangible results as Saudi Arabia's crown prince, Mohammed bin Sultan emerged as the man in control of the political landscape in the region.
Israeli Prime Minister Yair Lapid had called Joe Biden's visit 'historic', with President Isaac
Herzog painting Biden as a 'Biblical messiah ofpeace'. As Biden headed to Riyadh, news came of Saudi Arabia opening its airspace to 'all nations'. The announcement didn't mention Israel, and Saudi was quick to play down any talk of normalisation ofrelations between the two states, saying the move had nothing to do with the diplomatic ties with Israel.
Joe Biden came to Riyadh armed with criticism of Saudi's MbS over the war in Yemen and the killing of journalist Jamal Khashoggi. Reports say Biden did in fact raise the assassination with MbS, who
termed it a 'mistake'. The Saudi crown prince however, was in no mood to go on the backfoot raising the killing of Palestinian-American journalist, Shireen Abu Akleh, who was killed while covering an Israeli operation in West Bank. Reports say Shireen was shot to death by Israeli forces.
With oil prices at an all-time high due to the disruptions in supply chain caused by the war between Russia and Ukraine, Saudi flexed its muscles by hosting a big inter-Arab summit.
The summit put to rest any plans of building a regional security alliance which would see Arab states partnering with Israel to counter Iran. The second goal was to get the Arab nations to agree to increasing oil production which would ease the prices of crude oil, but once again the gulf countries declined to commit on any such agreement, keeping all discussions over oil production to the meeting of the OPEC group on August 3.
Biden who had declared he would make Saudi Arabia a "pariah" after the 2018 murder of Jamal Khashoggi, professed a long standing alliance with the gulf states declaring, "the United States is invested in building a positive future of the region, in partnership with all of you—and the United States is not going anywhere.
Written by Raghav Chopra ,Senior Journalist
Special to Headline.ae