Twitterati claims fixing with Gujarat Titans winning the IPL
Gujarat Titans won the 15th Indian Premier League on their debut on Sunday night, beating Rajasthan Royals, the inaugural winners of the cash-rich cricket T20 league.
However, their win immediately has become the subject of intense scepticism and sniggering on social media where fans and haters saw parallels with politics and fixing. Too much of a coincidence, they said.
A newly constructed bunch under the raw captaincy of Hardik Pandya beat the Sanju Samson-led experienced opposition at the Narendra Modi Stadium in Ahmedabad, with the Titans winning by seven wickets and 11 balls to spare as they chased down the 131-run target.
Pandya claimed three crucial wickets, including that of the tournament's leading scorer Jos Buttler, to restrict Rajasthan to the modest total. It also proved Pandya has fully recovered from a back injury that had forced him to play purely as a batter over the last two seasons.
Pandya has now been on the winning side for five times in the history of IPL. "Obviously this will be a little special because I have won it as a captain," said Pandya, who won four IPL titles with Mumbai Indians before taking up the leadership role at Gujarat.
"I consider myself very lucky that I have played five finals, and have lifted the trophy five times."
Indian Premier League 2022 | Final | Rajasthan Royals v Gujrat Titans | Match Summary#RRvGT #GTvRR #IPL #IPL2022 #IPL2022Final #RashidKhan #fixing pic.twitter.com/0Ti6bQb0XC

— CricCircle (@thecriccircle) May 30, 2022
Former players including ex-India captain Sunil Gavaskar have praised Pandya's composed and deft leadership, which they believe was crucial to Gujarat's victory.
Yet, the tongues got wagging on social media. The #fixing started to trend on Twitter. Sample these:
मज़ा आगया मोटा भाई!! 🤣😂@kunalkamra88 @AmitShah#ipl #iplfinal #gujarattitans #IPL2022Final #IPL2022 #fixing #GT #congratulation pic.twitter.com/Yy3YV9Q1Im

— Naufil Khan (@iamnaufilkhan) May 29, 2022
Home minister is Amit Shah.
Secretary of BCCI is Jay Shah.
Gujrat playing at Ahmedabad.

What do you expect? RCB to win cup ? 😂😂😂#fixing
#hotstarGame Changer Of The Match !! 🤣😂#ipl #iplfinal@berozgaarhoo @Kokanchi_Rani

— Deepak Ubale (@DeepakUbale14) May 29, 2022
Recommended read:
What clicked for Gujarat Titans this IPL?
Reason this Match was Fixed
• Samson choose batting first.even they won there last match by chasing‼️
•Dropping catches
•Already hype was created by calling Amit shah Infront 120 thousand + people's that to in gujrat 😑
• GT's final qualification was Fixed.(👇) #fixing #IPL pic.twitter.com/p3XoPUAwLH

— Pk45🇮🇳 𓃶 (@Vitamin_purutin) May 30, 2022

Weather warning subsides as Dubai airports returns to normalcy
The low-pressure system that brought the rain and sandstorm to the UAE has weakened significantly and moved south, the National Centre of Meteorology (NCM) said.
NCM shared the latest findings during the daily coordination meetings being held between all the authorities concerned with dealing in mitigating the effects of weather conditions.
The meetings are attended by the National Emergency Crisis and Disaster Management Authority (NCEMA), Ministry of Interior (MoI), Ministry of Defence, Police Directorates across all Emirates, NCM, and the Ministry of Energy and Infrastructure (MoEI).
There will still be a chance of light to moderate rainfall on Monday, with the chance of heavier rain across the Eastern and Northern parts of the country, in addition to the city of Al Ain and Al Dhafra region, with the continuation of moderate southeast dusty winds.
The authorities confirmed their full preparedness for all possible scenarios and changes during the meeting, confirming the readiness of all plans and teams.
Concerned authorities have also confirmed that new announcements of all developments related to the weather situation will be shared through all official platforms, calling on the public to obtain information from the official platforms and to deter from spreading rumours.
#NCEMA and NCM confirm a noticed decrease in the severity of the low-pressure system forecasted to affect the country. All competent entities are working in continuous follow-up efforts via proactive steps to prepare and mitigate the effects of the weather situation. pic.twitter.com/UZXwFEYHgV

— NCEMA UAE (@NCEMAUAE) August 14, 2022
Meanwhile, Dubai Airports have confirmed that operations at the Dubai International Airport are currently recovering to normal following the weather delays over the past two days.
"Between Sunday afternoon and the early hours of Monday, a total of 44 flights were cancelled while 12 flights that were diverted to Dubai World Central (DWC) and other neighbouring airports have since returned back to DXB or their respective base," said a Dubai Airports spokesperson.
"There have been no weather-related flight cancellations or diversions since. We are working closely with airlines and other service partners to restore normal operations at the earliest and to ensure that inconvenience to our customers is minimised."
Emirates Airline and Flydubai have advised customers to check their websites for the latest flight updates before heading to the airport.
Author Salman Rushdie attacked in US after threats for 34 years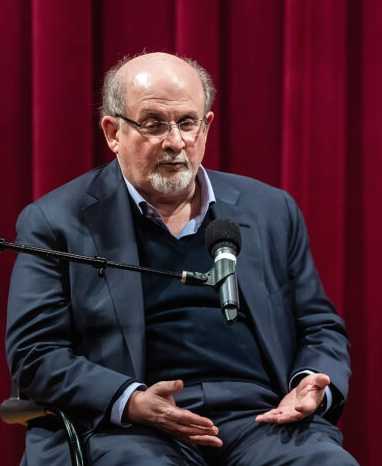 Author Salman Rushdie was stabbed in the neck at an event in a remote New York district, US, on Friday. The attacker has been detained.
The 75-year-old author's writings have in the past led to threats. Even as he was airlifted to the hospital, social media was abuzz with sympathisers and hatred both expressing their thoughts.
Governor Kathy Hochul said he's alive and "getting the care he needs". The attacker is in custody and his identity will be released later, she said.
Social media posts showed people rushing to Mr Rushdie's aid after a man with "black clothes and a black mask" jumped onto the stage and attacked him at Chautauqua Institution, about 100 km from the city. The moderator of the talk suffered minor head injuries in the attack. Mr Rushdie fell to the floor immediately after the attack, and the attacker was restrained. The attack lasted 20 seconds.
#SalmanRushdie just attacked onstage at @chq @NBCNews @ABC @cnnbrk pic.twitter.com/I1XT6AmkhK

— Charles Savenor (@CharlieSavenor) August 12, 2022
Moderator Henry Reese and Mr Rushdie were to discuss "the US as asylum for writers and other artists in exile and as a home for freedom of creative expression". The attack happened around 11 am local time (8.30 pm IST) as Mr Rushdie was being introduced. There were around 2,500 people in the audience.
The Chautauqua Institution, where the attack took place, is located in a rural part of New York. It is known for its summertime lecture series. Mr Rushdie has spoken there before.
A British citizen of Indian origin — living in the US for the past 20 years — Mr Rushdie, 75, has faced threats for decades over his 1988 book, The Satanic Verses, which is allegedly blasphemous towards Islam. A reward was put on his head by the Iranian top leader, though by 1998 the Iranian government said it won't enforce that 'fatwa' or edict. It wasn't clear if the attack is linked to that, although Twitterati haters started rejoicing (sic) with references to the past.
@SalmanRushdie The enemy of Holy Prophet (saw) & Islam on way to his final destination #hell#SalmanRushdie pic.twitter.com/ouvtWbJrfu

— Sardar Sheraz (@sardarSheraz3) August 12, 2022
After the controversy over The Satanic Verses, Mr Rushdie remained out of the public eye, mostly living under government protection in the UK. But he produced several novels throughout the 1990s, and continues to criticise religious fundamentalism.
His first novel came out in 1975, but one of his seminal works is about modern India, Midnight's Children (1981), for which he won the Booker Prize.
In 2012, after an Iranian religious outfit "renewed" the bounty on him, he dismissed that threat, saying there was "no evidence" of people being interested in the reward, said the AP report. He even published a memoir, Joseph Anton, about life after the fatwa. The title came from a pseudonym he had used while in hiding.
Iranian writer condemns attack on Salman Rushdie#SalmanRushdie https://t.co/AbDMH9QvEW

— IndiaToday (@IndiaToday) August 12, 2022
Expect inclement weather in Abu Dhabi next week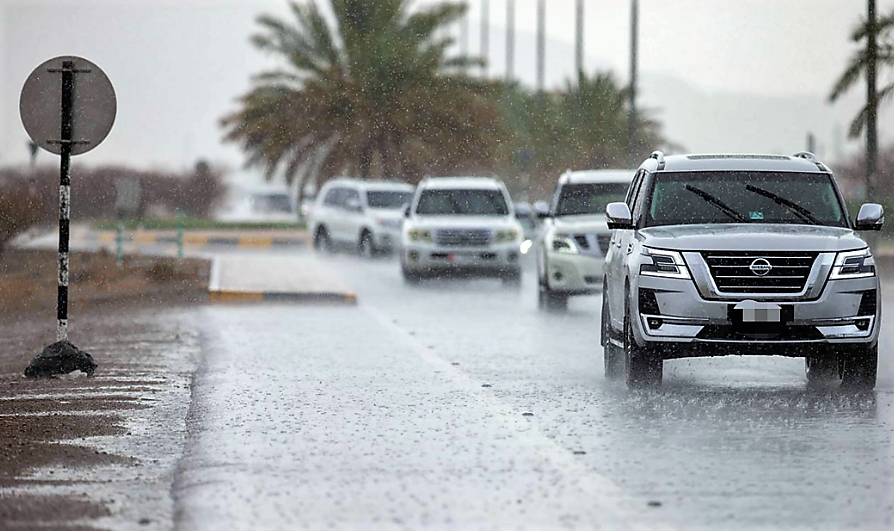 Abu Dhabi is expected to experience fluctuating weather from Sunday to Thursday as cumulus clouds form with mild to heavy rains and a significant drop in temperatures.
Therefore, the public is advised to drive with caution and adhere to safety guidelines and speed limits.
When it rains, remain vigilant and stay away from rain streams, valleys and rain water pools.
Avoid going to the beach and keep following weather forecasts via official channels only.
ALSO READ: