Cloudfare heads to global hub Dubai for first office in Middle East
DUBAI, 26th May, 2022 (WAM) — More than 20 years since its establishment in 2000, Dubai Internet Ci
WAM
May 27: More than 20 years since its establishment in 2000, Dubai Internet City (DIC) continues to be among the world's preferred hubs for new economy companies, with several high-growth, high value-added, technology-enabled global firms recently choosing DIC to establish their regional operations.
The latest to join the ever-growing ranks of new economy companies making DIC their home is the American content delivery network and DDoS mitigation company Cloudflare.
Earlier this week, Cloudflare announced Dubai as its first office in the Middle East to support its growing EMEA operations, offering a base for the growing Cloudflare team in the Middle East and Turkey.
Cloudflare's Dubai-based team will help the company grow brand awareness, acquire and support customers, and recruit new talent. Dubai's rapidly evolving tech ecosystem has helped it swiftly mature into a significant hub for new-age enterprises, including established multinationals, unicorns, and startups.
As the region's leading tech hub, Ammar Al Malik, Managing Director of DIC, welcomed Cloudflare into DIC's growing community, and said that he remains committed to offering Cloudflare the same enabling platform.
"Several sectors have undergone rapid digital transformations and have witnessed increased cloud adoption. This makes a secure and reliable digital infrastructure necessary, given the potential opportunities. Cybersecurity is critical for the tech sector, with the global cybersecurity market set to reach a value of $317 billion by 2027, according to Mordor Intelligence," added Al Malik.
He also noted that DIC's inclusive business environment, led by international players that have established their headquarters in the City, has helped make it a hub for IT companies and tech-savvy talent over the last 20 years.
Cloudflare has data centres in 270 cities across 100 countries worldwide, including 27 data centres in the Middle East and Turkey region. The company has doubled its EMEA team to about 700 employees over the last two years.
For the Middle East and Turkey region, Cloudflare will prioritise launching new data centres, increasing market share by building partnerships, and expanding its customer base and the local team to cope with the business growth to serve its customers better.
Earlier this month, His Highness Sheikh Mohammed bin Rashid Al Maktoum, Vice President, Prime Minister and Ruler of Dubai, directed the formation of a higher committee to prepare the Dubai Metaverse Strategy to contribute to enhancing Dubai's position as a global hub for the technology.
The higher committee, chaired by Sheikh Hamdan bin Mohammed bin Rashid Al Maktoum, Crown Prince of Dubai and Chairman of Dubai Executive Council, will supervise technological developments in the emirate and oversee developments in the digital economy.
It will enhance Dubai's status as the best city in the virtual space thanks to innovative services and its advanced regulatory and legislative framework. The emirate approved a new Virtual Asset Regulation Law in March to ensure investor protection and transparency.
Last year, Dubai issued over 72,000 new business licences, a growth of 69 per cent compared to 2020, reaffirming Dubai's position as a global business and investment hub and reinforcing its status as a successful model for the recovery of the business sector.
In 2021, Dubai led the world in attracting foreign direct investment (FDI) with a record number of 418 greenfield FDI projects.

Weather warning subsides as Dubai airports returns to normalcy
The low-pressure system that brought the rain and sandstorm to the UAE has weakened significantly and moved south, the National Centre of Meteorology (NCM) said.
NCM shared the latest findings during the daily coordination meetings being held between all the authorities concerned with dealing in mitigating the effects of weather conditions.
The meetings are attended by the National Emergency Crisis and Disaster Management Authority (NCEMA), Ministry of Interior (MoI), Ministry of Defence, Police Directorates across all Emirates, NCM, and the Ministry of Energy and Infrastructure (MoEI).
There will still be a chance of light to moderate rainfall on Monday, with the chance of heavier rain across the Eastern and Northern parts of the country, in addition to the city of Al Ain and Al Dhafra region, with the continuation of moderate southeast dusty winds.
The authorities confirmed their full preparedness for all possible scenarios and changes during the meeting, confirming the readiness of all plans and teams.
Concerned authorities have also confirmed that new announcements of all developments related to the weather situation will be shared through all official platforms, calling on the public to obtain information from the official platforms and to deter from spreading rumours.
#NCEMA and NCM confirm a noticed decrease in the severity of the low-pressure system forecasted to affect the country. All competent entities are working in continuous follow-up efforts via proactive steps to prepare and mitigate the effects of the weather situation. pic.twitter.com/UZXwFEYHgV

— NCEMA UAE (@NCEMAUAE) August 14, 2022
Meanwhile, Dubai Airports have confirmed that operations at the Dubai International Airport are currently recovering to normal following the weather delays over the past two days.
"Between Sunday afternoon and the early hours of Monday, a total of 44 flights were cancelled while 12 flights that were diverted to Dubai World Central (DWC) and other neighbouring airports have since returned back to DXB or their respective base," said a Dubai Airports spokesperson.
"There have been no weather-related flight cancellations or diversions since. We are working closely with airlines and other service partners to restore normal operations at the earliest and to ensure that inconvenience to our customers is minimised."
Emirates Airline and Flydubai have advised customers to check their websites for the latest flight updates before heading to the airport.
Author Salman Rushdie attacked in US after threats for 34 years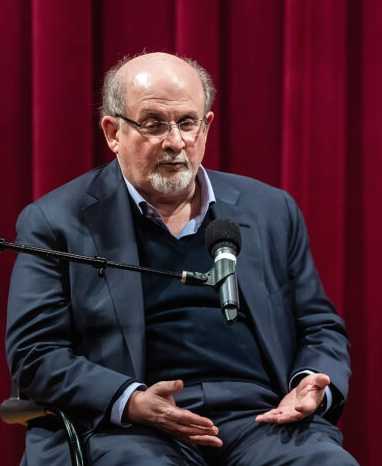 Author Salman Rushdie was stabbed in the neck at an event in a remote New York district, US, on Friday. The attacker has been detained.
The 75-year-old author's writings have in the past led to threats. Even as he was airlifted to the hospital, social media was abuzz with sympathisers and hatred both expressing their thoughts.
Governor Kathy Hochul said he's alive and "getting the care he needs". The attacker is in custody and his identity will be released later, she said.
Social media posts showed people rushing to Mr Rushdie's aid after a man with "black clothes and a black mask" jumped onto the stage and attacked him at Chautauqua Institution, about 100 km from the city. The moderator of the talk suffered minor head injuries in the attack. Mr Rushdie fell to the floor immediately after the attack, and the attacker was restrained. The attack lasted 20 seconds.
#SalmanRushdie just attacked onstage at @chq @NBCNews @ABC @cnnbrk pic.twitter.com/I1XT6AmkhK

— Charles Savenor (@CharlieSavenor) August 12, 2022
Moderator Henry Reese and Mr Rushdie were to discuss "the US as asylum for writers and other artists in exile and as a home for freedom of creative expression". The attack happened around 11 am local time (8.30 pm IST) as Mr Rushdie was being introduced. There were around 2,500 people in the audience.
The Chautauqua Institution, where the attack took place, is located in a rural part of New York. It is known for its summertime lecture series. Mr Rushdie has spoken there before.
A British citizen of Indian origin — living in the US for the past 20 years — Mr Rushdie, 75, has faced threats for decades over his 1988 book, The Satanic Verses, which is allegedly blasphemous towards Islam. A reward was put on his head by the Iranian top leader, though by 1998 the Iranian government said it won't enforce that 'fatwa' or edict. It wasn't clear if the attack is linked to that, although Twitterati haters started rejoicing (sic) with references to the past.
@SalmanRushdie The enemy of Holy Prophet (saw) & Islam on way to his final destination #hell#SalmanRushdie pic.twitter.com/ouvtWbJrfu

— Sardar Sheraz (@sardarSheraz3) August 12, 2022
After the controversy over The Satanic Verses, Mr Rushdie remained out of the public eye, mostly living under government protection in the UK. But he produced several novels throughout the 1990s, and continues to criticise religious fundamentalism.
His first novel came out in 1975, but one of his seminal works is about modern India, Midnight's Children (1981), for which he won the Booker Prize.
In 2012, after an Iranian religious outfit "renewed" the bounty on him, he dismissed that threat, saying there was "no evidence" of people being interested in the reward, said the AP report. He even published a memoir, Joseph Anton, about life after the fatwa. The title came from a pseudonym he had used while in hiding.
Iranian writer condemns attack on Salman Rushdie#SalmanRushdie https://t.co/AbDMH9QvEW

— IndiaToday (@IndiaToday) August 12, 2022
Expect inclement weather in Abu Dhabi next week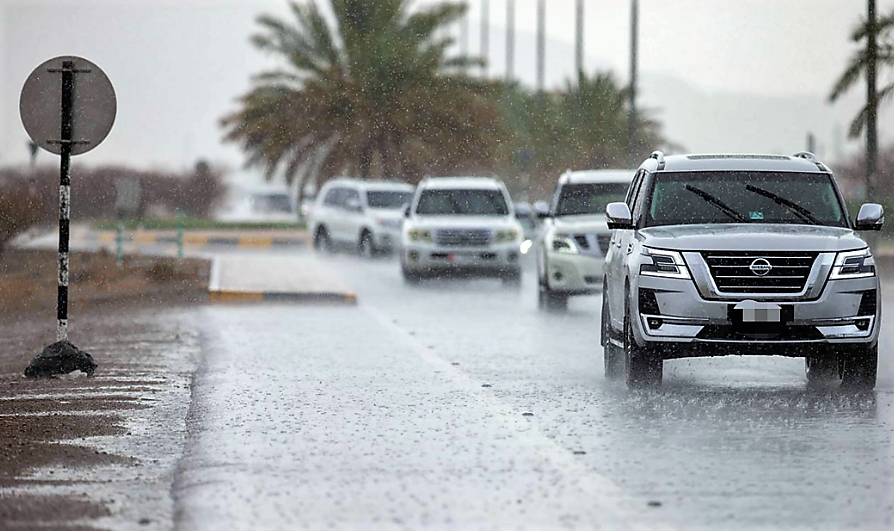 Abu Dhabi is expected to experience fluctuating weather from Sunday to Thursday as cumulus clouds form with mild to heavy rains and a significant drop in temperatures.
Therefore, the public is advised to drive with caution and adhere to safety guidelines and speed limits.
When it rains, remain vigilant and stay away from rain streams, valleys and rain water pools.
Avoid going to the beach and keep following weather forecasts via official channels only.
ALSO READ: