Football Legend Ronaldo to be the face of talabat
Football legend Cristiano Ronaldo has been announced as UAE's leading food delivery service talabat's official brand ambassador, the company announced Wednesday.
Ronaldo, the all-time leading goalscorer in men's international football, a five-time Ballon D'or winner, has won 32 trophies over the course of his career, and is universally known as one of the greatest footballers of all-time, and one of the most recognisable sporting icons on the planet.
Throughout this collaboration, talabat will feature Cristiano Ronaldo in a number of campaigns and on-ground activations across the MENA region starting with its q-commerce offering talabat mart. The campaign was kicked off with an official video launch.
A total of 804 goals — and the next one's with us. Introducing @Cristiano Ronaldo for talabat mart ⚽ Siiiii! #TheGreatestDelivered #talabatMart #RonaldoXtalabat pic.twitter.com/dDA450d4Rr

— Talabat (@Talabat) March 9, 2022
Commenting on the collaboration, Ronaldo said, "For me, talabat and I share a number of similarities – it is about keeping the best shape and working smarter on and off the pitch, and making sure I'm in the right place and time to have the greatest impact."
He added, "I know to trust my experience, my intuition and my skill to make sure that I'm bringing the greatest delivery for my team, just as talabat and riders do when they deliver to customers everyday all across the MENA region."
Tomaso Rodriguez, CEO at talabat said, "We are thrilled to partner with Cristiano Ronaldo in what will be one of the biggest years in history for football fans in the MENA region. Ronaldo continues to push for greatness, and his story and values are an inspiration to many and have had a positive impact globally."
He added, "We share a lot of his attributes, such as experience, reliability and how we operate, and look forward to continuing to connect throughout this journey with everyone using the talabat platform." The popular food delivery service will feature Ronaldo in a number of campaigns and on-ground activations across MENA.

Adnoc Distribution rolls out range of 100% plant-based engine oils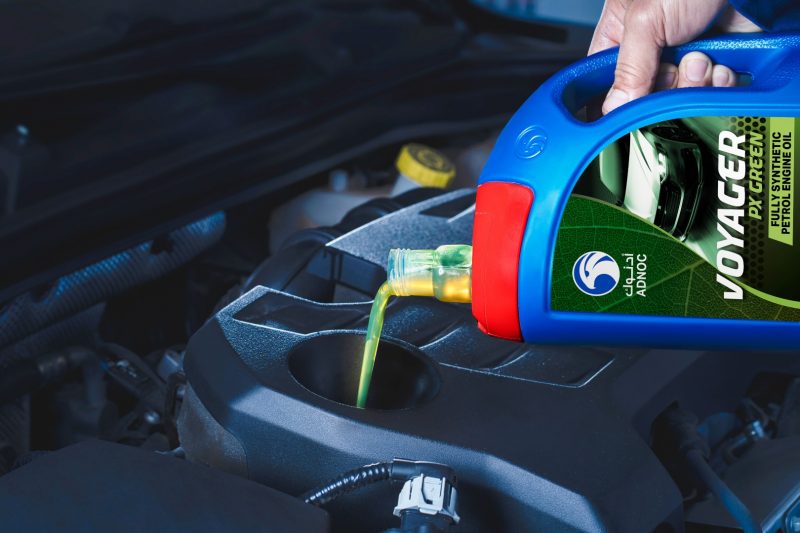 Adnoc Distribution, the UAE's largest fuel and convenience retailer, has launched a range of lubricants for both petrol and diesel engines. The 'Voyager green series' – the new lubricants – is made out of 100 per cent plant-based oil.
The new range of products comes under a distribution strategy to promote Adnoc's sustainable environment-friendly products, the Wam said.
The newly-launched products are Voyager PX Green for petrol engines and Voyager DX Green for diesel engines. The blending technique is the first approach of its kind in the region made solely out of plant based-base oils. The plant-based oils are made from sustainable feedstock sources, such as palm, soy, coconut and rapeseed.
The range is formulated to deliver high levels of engine performance than conventional synthetic base oils, due to its unique molecular composition
The engines delivered better performance when run on plant-based oil in place of synthetic base oil. The difference is due the plant-based oil's unique molecular composition, a statement underlined.
The new range will have certification from American Petroleum Institute (API) and have approvals from other major vehicle manufactures. The new products will be available in the UAE from March and will also be available across the company's international distribution network of 19 countries.
Bader Saeed Al Lamki, CEO, ADNOC Distribution, said: "This innovative new range offers our customers an even greater range of choices to select the right lubricant for their vehicles. Leveraging our in-house research team and production facilities, we will continue to invest in innovation that offers greater choice, quality and supports our move towards a more diversified energy mix."
1/2
ADNOC Distribution has launched a range of environmentally-friendly 100% plant-based lube products. The Voyager Green range is part of the company's overall strategy to continue expanding its sustainable and environmentally-friendly product range pic.twitter.com/veghK742Nj

— ADNOC Distribution (@ADNOCdist) March 9, 2022
Mena's first e-vehicle summit in Abu Dhabi from May 23-25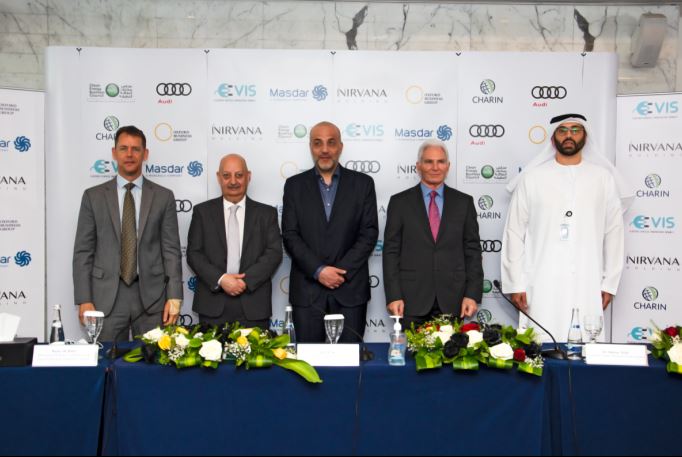 Abu Dhabi is set to host the Middle East and North Africa's first summit on electric vehicles this summer.
It will be held from May 23 to 25 at the Abu Dhabi National Exhibition Centre. The meeting – named as Electric Vehicle Innovation Summit (Evis) – will attract a lot of prominent players in this field. It will also focus on environmental responsibility, the organisers of the event said.
Discussions will also revolve around new energy vehicles, infrastructure, batteries, energy etc.
The electronic vehicle (EV) market has witnessed a boost in the past decade, with sales more than doubling to 6.6 million in 2021 globally, a report by the Clean Energy Business Council said.
This shift in demand comes as people are switching to eco-friendly alternatives than relying on vehicles that burn fuel extensively.
The report also says that in 2012, around 130,000 EV cars were sold in a year; the same number of EV cars are sold in a week now.
EV now holds around nine per cent of the total global market share in the car industry, which was 4.1 per cent in 2020 compared to 2.5 per cent in 2019, the International Energy Agency said.
The UAE is set on its goal to extensively minimize carbon emissions by 2050. An initiative (Net Zero by 2050) was started for which the country invested Dh600 billion ($163.37bn).
Abu Dhabi Department of Energy outlined nine initiatives in November 2021 to help in the sustainable economic growth of the country during the UN's Cop26 climate talks held in Glasgow.
Prominent and leading car industry figures will be exhibiting at Evis. This includes GMC of the US, Mercedes-Benz from Germany and Tesla, the world's biggest EV manufacturer.
The summit will be attended by around 600 delegates, 200 exhibitors and witness a footfall of about 5,000 visitors. Also, there's an intention to turn it into an annual event.
Airbus shaves 20-year demand forecast, sees quicker substitutions
Airbus (AIR.PA) shaved its gauge for complete business plane interest by 0.5% contrasted and pre-pandemic projections on Saturday, offset by a more splendid viewpoint for vessels as jetmakers battle for debut deals of new freight planes.
Airbus refreshed the generally watched figure just before the Dubai Airshow, where a battered flying industry is faltering from the deficiency of two years' development to COVID-19, while laying out its most recent ecological plans in the midst of developing environment pressure.
Airbus said it expected a market all out of 39,020 jetliner conveyances in the following 20 years, partially lower than the 39,213, it anticipated two years prior in its last moving estimate.
The gauge for little planes like the top of the line A320 was basically level at 29,690 units, however, the viewpoint for long stretch planes that customarily rule the district fell 3.1%.
The view repeats that of Boeing which in September cut its 20-year conveyance gauge by 1% contrasted with 2019. That tempered more prominent negativity seen from Boeing as the emergency topped in 2020.
Airbus gave somewhat more fragile figures for medium planes – an important landmark that incorporates its longest-range narrrow-body stream, the A321XLR. Its deals have been causing a migraine for Boeing at the top finish of its as of late pained 737 MAX range.
Following two years of COVID-related travel limitations, Airbus cut its figure for normal yearly development in traveler traffic more than 20 years to 3.9% from 4.3% in pre-pandemic 2019.
Traffic and aircraft benefits set the rhythm for plane requests.
"We have lost viably two years of traffic development due to the pandemic," Airbus Chief Commercial Officer Christian Scherer said.
In any case, Airbus raised its 20-year conveyance conjecture for tankers by 2.9% to 880 units and anticipated a request soon for another A350 vessel. Boeing said it is in cutting edge conversations with likely purchasers for its new 777X tanker. peruse more
Airbus said a rising portion of complete plane conveyances is supplant flies currently in the market instead of to working with the as of late checked development plans of numerous carriers.
That accentuation reflects assumptions that aircrafts will resign less effective planes prior after COVID-19, yet additionally addresses a delicate point for the business as some natural gatherings target what they consider to be over-extension.
Airbus said 39% of conveyances would supplant more seasoned planes with higher discharges, contrasted and 36% in a prior figure.
Quicker retirements stress a few providers and lessors who dread the financially valuable existence of planes will fall, constraining them to pass up help incomes or push up deterioration costs.
Scherer excused providers' analysis of Airbus' arrangements to bring yield up in coming years, saying this would not flood the market yet would rather modernize armadas and check emanations.