Meet Wabel, UAE's robo-fireman
FFBOTS, the Jebel Ali Industrial Area-based Emirati firm, has launched the first locally-made firefighting robot of its kind in the Middle East, with world-class technical specifications and operational capabilities.
Called Wabel, which means rain, the robot provides a qualitative addition to firefighting departments and their efforts to reach critical but difficult areas or when it comes to dangerous physically-demanding tasks that may compromise their safety.
The development comes less than two weeks after a Emirati fighter died in a post-fire tragic incident in Al Aweer, Dubai. Sgt Omar Khalifa Al Ketbi, 29, from Dubai Civil Defence, lost his life in the line of duty when a slab fell on him during cooling down operations after a fire broke out at the Al Kabayel Discount Centre.
In 2016, Jasim Al Beloushi died while responding to a situation at the Dubai International Airport following the emergency landing of Emirates Airline flight EK521. Al Beloushi and his colleagues saved all passengers but had to pay the ultimate sacrifice.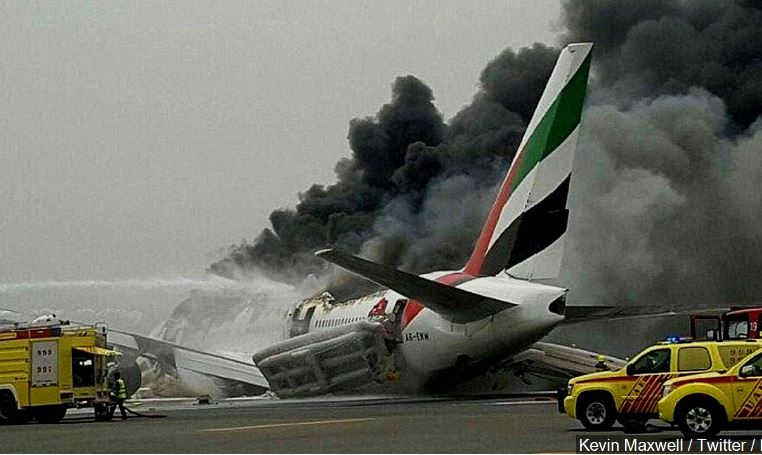 "Since its inception, the company has sought to locally manufacture, design and assemble robotics technologies, with a focus on attracting local and international competencies and expertise, inspired by its vision and the passion of the founding-team," said Mohammed Islam, a robotics expert and CEO of FFBOTS.
"The start has been made from the UAE with a joint Emirati-Saudi investment. We intend to go global, while leveraging artificial intelligence to a maximum … this is especially the case in one of the fastest-growing economies in the world, where giant projects and factories, free zones, warehouses, tall residential towers and other sensitive areas are spread," he added.
Mohammed Islam indicated that the robot complements rather than annuls the role of civil defence, by providing a qualitative addition to its efforts in fighting fires and preserving lives and property, especially when fires involve high-risk situations, such as proximity to oil and gas reservoirs and highly flammable materials that cannot be approached.
Technical Specifications
Wabel has multiple high-calibre features. Pending the arrival of civil defence personnel, it helps controllers, especially in critical places, to immediately use it remotely and start firefighting operations, benefitting from a powerful flow rate of 8,000 LPM, a range of 100 meters, and a height of 50 meters.
The robot is controlled wirelessly by a control station with a response range of up to 1,000 meters.
It is equipped with 4-hose-inlets and a GPS build routing and maps for robot location and facilitations of navigation.
The robot uses foam and water with a flow rate of 8,000 LPM. It is equipped with six smart cameras covering four directions, making it the firefighter's eye from the heart of the event.
The robot is also equipped with front-end water sprinklers to cool the surface in front of the robot and vertical water sprinklers to create a water umbrella to cool the robot from above.
Wabel can climb stairs up to 30 degrees, and weights about a ton. It is provided with strong front bumpers.
The robot is also equipped with a dedicated camera for extinguisher target direction and a back camera to facilitate movement, in addition to an inbound audio channel to enable the controller to hear sounds around the robot;
It has 15 temperature-sensing points. The robot's powerful headlights enable control officers to see clearly during heavy smoke. An audible siren helps locate the robot, while also alerting others in smoky or low-visibility areas and warning residents of a fire.

Abu Dhabi to host World Conservation Congress 2025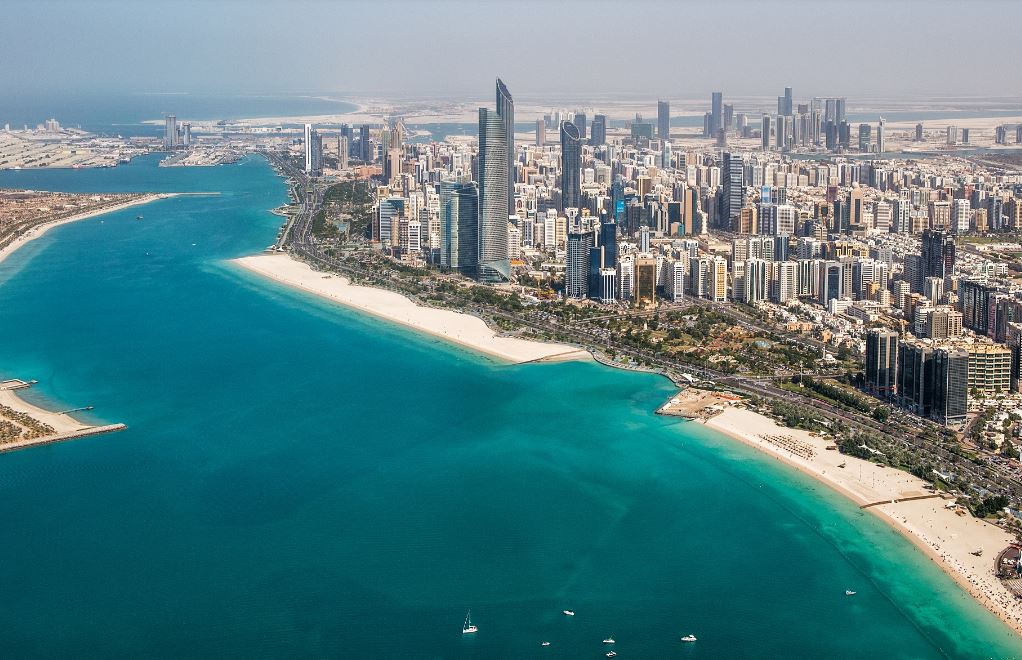 The UAE has won the bid to host the World Conservation Congress of the International Union for Conservation of Nature (IUCN) in 2025 in Abu Dhabi. The Environment Agency – Abu Dhabi (EAD) submitted the bid on behalf of Abu Dhabi and the UAE government.
The results were announced on May 25, following approval of the IUCN's bid evaluation committee recommendations to the IUCN Governing Council at its meeting held in Gland, Switzerland from May 23rd-25th 2023. The IUCN Council is chaired by the president and consists of elected members from across all the regions as well as a Chair of Commissions and is the body responsible for the oversight and general control of all IUCN affairs.
The successful bid to host the IUCN World Conservation Congress in 2025 further reaffirms the UAE and its leadership's commitment to environmental conservation, climate change action and sustainability. Abu Dhabi continues to be at the forefront of nature conservation by building strong relations with key international environmental organisations such as the IUCN. The agency's Managing Director, Razan Khalifa Al Mubarak, is the current President of the IUCN, while the EAD's Secretary-General, Dr. Shaikha Salem Al Dhaheri, is a Global Councillor.
The next IUCN World Conservation Congress will be held in Abu Dhabi, United Arab Emirates in 2025.

Learn more ➡️ https://t.co/RHIK9J2T8N#IUCNcongress pic.twitter.com/zLUuTG97Zk

— IUCN (@IUCN) June 2, 2023
Sheikh Hamdan bin Zayed Al Nahyan, Ruler's Representative in Al Dhafra Region and Chairman of EAD, said, "Winning the bid to host the IUCN Congress in 2025 is significant and a reflection of the vision of our President His Highness Sheikh Mohamed bin Zayed Al Nahyan. It will be an opportunity to showcase UAE's conservation leadership in protecting and restoring endangered species, both in the country and globally.
Mariam bint Mohammed Almheiri, Minister of Climate Change and the Environment, affirmed that the selection of Abu Dhabi as the host city for the 2025 International Union for Conservation of Nature World Conference is another honour added to the UAE's record full of accomplishments, particularly in the field of environmental, natural, and climate preservation, during the Year of Sustainability.
Almheiri said, "Since its inception, the UAE has prioritised environmental conservation and has made tremendous local and international efforts to enhance biodiversity and protect endangered species. Hosting this conference is a crowning achievement for the UAE and underscores our leading global status in taking on larger responsibilities in these areas. Our role as host of this year's Conference of the Parties to the United Nations Framework Convention on Climate Change (COP28) reiterates the UAE's influential position as a leading global partner in steering efforts to tackle some of the most pressing challenges of our times – climate change, environmental preservation, and the prevention of natural resource wastage.
Established in 1948, IUCN has evolved into the world's largest and most diverse environmental network. Today the organisation is well known for its knowledge products, such as the Red List of Species, Red List of Ecosystems, Key Biodiversity Areas and the Green Lists which are widely used in setting conservation priorities for threatened species, ecosystems and in identification of important areas for protection.
– WAM
Russian company expanding taxi business in Dubai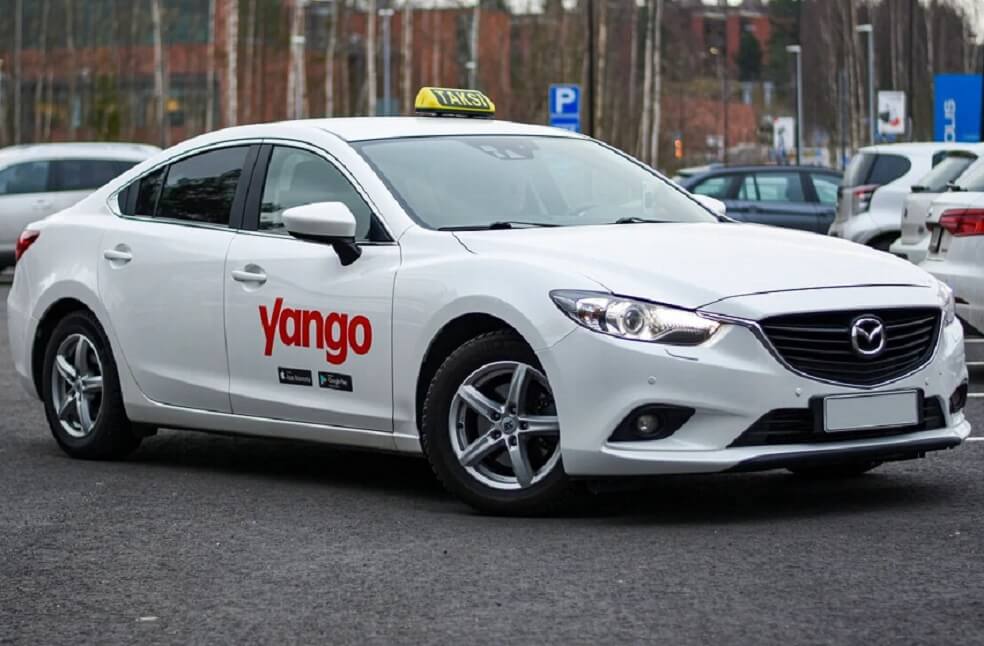 Yango – a ride-hailing, delivery and e-grocery company with Russian origins – is gaining popularity and challenging industry majors Uber and Careem in Dubai, Bloomberg reported on Wednesday, citing sources.
Its share of the local ride-hailing market in May amounted to between 4% and 8%, less than a year after the company started operations in the UAE's most populous city, according to the report.
Yango launched in Dubai in September 2022. It's operated by Netherlands-based company Ridetech International, formerly Yandex Taxi, a subsidiary of Yandex NV, the Dutch-registered holding company for the Russian IT conglomerate Yandex.
Analysts note that the company's popularity stems from the influx of Russian businesses and expats, who have been relocating to the UAE over the past year amid anti-Russia sanctions imposed in the West. According to Islam Abdul Karim, Yango's regional general manager, the number of orders for Yango rides is growing at an average of about 20% every week.
Yango's main rivals in the region, US-based Uber and Uber-owned local firm Careem, told Bloomberg that they welcome the competition.
Uber and Yandex have already faced off in the Russian ride-hailing market. Their rivalry ended in 2017, when the companies merged their Russian businesses to form a joint venture with Yandex as the leading partner. Last month, however, Yandex bought out Uber's share in the company for $702.5 million, becoming the sole owner.
Mahzooz gets its first Emirati female millionaire
UAE weekly draw Mahzooz celebrated its first Emirati female millionaire Sahar, as she took home the guaranteed raffle prize of Dh 1 million on Saturday as the 45th millionaire to do so.
The UAE's favourite weekly draw with the biggest and most frequent payout, has given away more
than AED 415,000,000 in prize money to over 242,000 winners in a span of two years.
Sahar is the third Emirati millionaire through Mahzooz, with a total of Dh7.5 million in prize money given away to more than 8,000 Emirati winners.
Since being introduced to Mahzooz two years ago, Sahar has participated in the weekly draw almost
every weekend. She remembers the moment she found out that she had won with fondness. On
Saturday evening, Sahar received multiple calls from her friends to congratulatee her on the bonanza.
She initially thought it was an orchestrated joke and didn't give the happy messages much thought.
She decided to check her Mahzooz account the next morning and before even finding out she
received a call from Mahzooz announcing the good news to her. Her brother was the first person she
told about her victory because he was the one who introduced her to Mahzooz.
"While money does not buy happiness, I believe it can bring comfort and security to the life of a
person. This is what the prize is going to do for my family," an elated Sahar said.
"This is not the first time I have won with Mahzooz. In fact, the year started off on a good note for
me, as I have won the third prize in January, having scored three out of 5 numbers. But this time, the
prize is incomparable, and I will use good judgement to decide how to invest this money" Sahar
continued.
The same draw also saw 888 participants take home Dh 1,417,000 in prize money split between the
second and third prizes of the grand draw and the guaranteed raffle prize.
For only AED 35, participants can purchase a bottle of Mahzooz water, and enter the weekly draw
every Saturday consisting of the grand draw, for a chance to win the new top prize of Dh20 million and the new weekly raffle draw for one guaranteed winner irrespective of the numbers matching.