Oil pinch hurt growing in the UAE as Uber, Sharjah Taxi take cues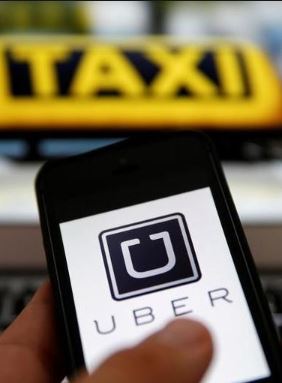 Kumar Shyam
The pinch on the pockets of the UAE residents is starting to hurt badly by the day with rising oil prices and its knockon effects.
As soon as the petrol and diesel prices went up by at least 50 fils for the month of July, ride-hailing company Uber has followed suit.
The company sent out an email on Friday to inform about the fare hike. Uber would charge as much as 11 per cent extra for some trips, the American company added.
The hike is Uber's second this year in the UAE, after a hike in March but the UAE's market-linked price for the black gold has continued unabated. The country opted for a dynamic pricing with global trends in 2015. But Russia's attack on Ukraine has messed all economies around the world.
Yet, petrol in UAE is three times more expensive than in Kuwait and almost double the average cost per litre in the six-member Gulf Cooperation Council, according to a Bloomberg report.
Dynamic pricing
Uber is not alone with Sharjah Taxi also deciding to base their fares with the rise or fall of fuel prices with this month.
The Sharjah Roads and Transport Authority (SRTA) said the meter flag down rate will be increased or decreased every month in direct co-relation with the prices. Petrol prices in the UAE have jumped over 56 per cent since January 2022.
_______________
Also read: UAE ranks first regionally and twelfth globally in growth potential
UAE petrol price to get costlier by 50 fils in July 2022
_______________
Early last month, Suhail Al Mazrouei, Minister of Energy and Infrastructure, had admitted that prices could go higher as Chinese demand is likely to recover significantly while efforts by Opec+ to raise production were not yielding results fast enough.
The latest data showed Opec+ was running 2.6 million barrels a day short of its production target, Mr Al Mazrouei said at the Middle East and North Africa-Europe Future Energy Dialogue in Jordan.
He expects China, the world's biggest importer and second largest economy, which has been easing its coronavirus lockdowns, to "come with more consumption".
"With the pace of consumption we have, we are nowhere near the peak because China is not back yet," Mr Al Mazrouei said. "The situation is not very encouraging when it comes to the quantities that we can bring. We're lagging by almost 2.6 million barrels a day and that's a lot."
Dubai most expensive city in the Gulf
Meanwhile, Dubai has been ranked among the world's most expensive cities to live and work in for expatriates this year, according to the Cost of Living survey by Mercer.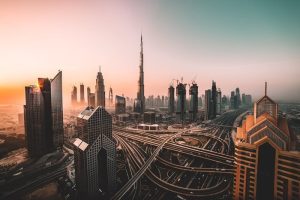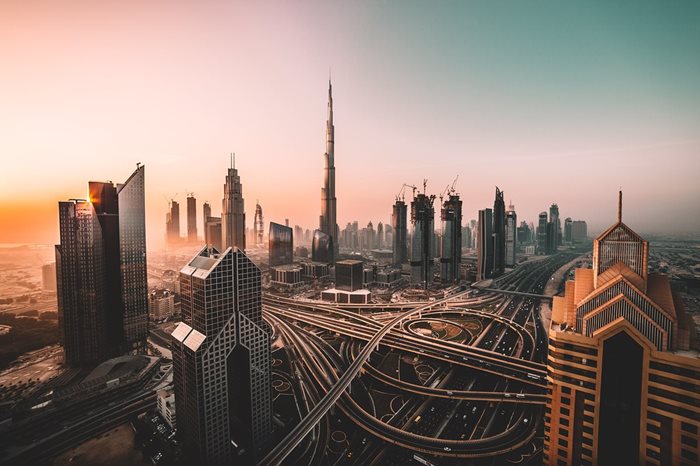 The study, which looks at how the rising cost of living has impacted workers' financial wellbeing in 227 cities worldwide, placed Dubai in the 31st position.
The emirate, which has been seeing a growing influx of millionaires and demand for property recently, emerged as the costliest city in the Gulf Cooperation Council (GCC) region, beating out the neighbouring cities of Riyadh, which landed in the 103rd position, Jeddah (111th place), Manama (117), Muscat (119), Kuwait City (131) and Doha (133).

Taxi booking will be 80% online in 'smart' Dubai city
Dubai's Roads and Transport Authority (RTA) has endorsed a plan to shift from conventional taxis' street-hail to e-hail services, aiming for an 80 per cent e-hail adoption rate in the coming years.
The decision stems from the success of Hala e-hailing rides, which accounted for 30 per cent of all taxi trips in Dubai in 2022.
Mattar Al Tayer, Director-General, Chairman of the Board of Executive Directors of the RTA, said, "the expansion of taxi e-hail services, as opposed to street-hailing, reinforces the government's goal of transforming Dubai into the world's smartest city. This step also aligns with the worldwide shift in urban transportation planning, focusing on improving individual mobility, decreasing dependence on private cars, fostering happiness among residents, delivering outstanding services to visitors, and boosting customer satisfaction."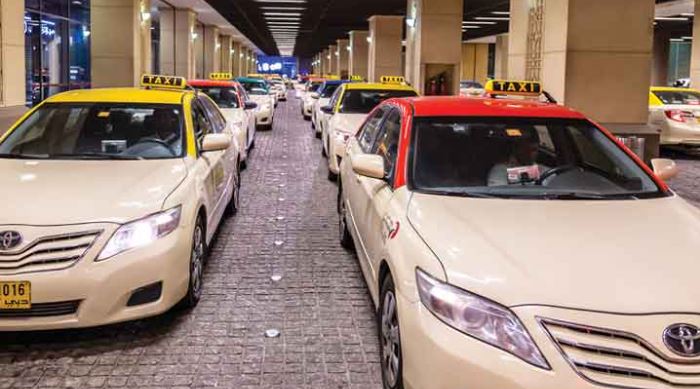 E-hailing has emerged as the most efficient means of matching taxi supply with demand and providing customers with hassle-free, efficient taxi services.
Al Tayer said the service boosts the efficiency of taxi operations by streamlining the process of locating and booking rides electronically, which leads to a higher percentage of trips with shorter waiting times of 3.5 minutes or less, thereby increasing customer happiness and satisfaction while reducing wasted mileage, fuel consumption, and carbon emissions.
He added that customers can also benefit from other features such as seamless in-app e-payment, optimal route selection, trip-sharing options, access to driver and vehicle details, and the ability to rate both the service and the driver.
These services further support RTA's initiatives to integrate diverse transport modes and offer first- and last-mile solutions, enabling mass transit users to conveniently reach their ultimate destinations.
#RTA has endorsed a plan for a gradual shift from conventional taxi's street-hail to e-hail services, aiming for an 80% e-hail adoption rate in the coming years. https://t.co/6pqh6VIL3f@halaride pic.twitter.com/5TiCJHiwxh

— RTA (@rta_dubai) March 19, 2023
FIA president Ben Sulayem seeks swift action on 'porpoising'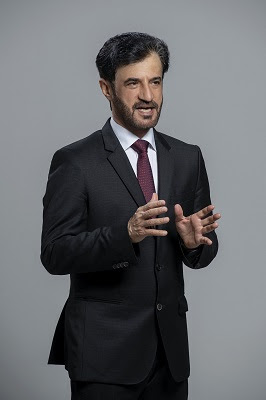 FIA President Mohammed Ben Sulayem says his stance on Formula 1 driver health and safety is part of a clear vision for the federation, and motorsport's future, which he will back with decisive action.
From next weekend's Belgian Grand Prix, new measures will be in place to address the physical effect on drivers from the aerodynamic bouncing of F1 cars known as 'porpoising'.
Ben Sulayem implemented a revised Technical Directive covering the measuring and monitoring of the vertical forces acting on the cars, or 'porpoising', after extensive consultation with F1 teams, drivers and his own FIA technical and medical staff.
His handling of the issue has drawn international media acclaim. It follows his decision earlier in the season to enforce a long-standing rule preventing drivers from wearing jewelry when competing, to protect them in the event of a crash.
"This is not just the way forward for driver health and safety in F1 – it's the direction the FIA must take to ensure a better future for motor sport overall," he said.
"We have a responsibility to do what is in the best interests of the sport, and I'll work closely with all our main stakeholders to get their input on all key decisions."
"But I won't back away from any big issues. I'll confront them, discuss with my own team, make the right decisions and back them with decisive action."
What is porpoising?
When a F1 car goes on track, the downforce tends to lower the car height even more. Initially this phenomenon is favorable, the downforce generated by the bottom increases, but as soon as the critical height of the stall is reached, the problems begin. As soon as the downforce produced collapses, the car raises from ground. When you increase the ride height, however, the bottom is no longer stalled and the downward aerodynamic force increases, making the car lower again. This creates an oscillating movement of the car along the transverse axis. A hysteresis cycle is obtained on the dowforce value, the machine starts to oscillate and porpoising is born.
Ben Sulayem, who took over as FIA President last December, has an overall strategy aimed at doubling global motorsport participation within four years, and his actions have been winning plaudits from F1 journalists in particular.
He places a heavy emphasis on grass roots and regional motorsport development, as well as diversity initiatives, and wants to ensure that FIA championships leave legacies wherever they compete.
There are challenges at every turn, but he faces up to them with conviction. After 100 days in office Ben Sulayem wrote to member club presidents to say that operating losses will completely overwhelm the FIA's resources in the next five years if allowed to continue.
"We need to make tough decisions in our portfolio, and in the way the organisation is structured and works," he said. "Together we can only improve the sport, and to improve the sport we must be all together."
"There's a long way to go, and we have to deliver for the new generation. That means we have to update our rules accordingly, not just for F1, but for motor sport as a whole."
Ben Sulayem's desire to drive the FIA forward with strong, decisive leadership applies equally to the federation's role and responsibilities in tourism, mobility and road safety.
In order to ensure continuity for FIA initiatives, he has ordered the recruitment of a full-time CEO to help drive the federation's approach in the years ahead.
He also believes intensive training is essential to deliver a steady follow of highly qualified individuals who can share responsibilities in key areas across the FIA.
This approach began with the appointment of two alternating F1 race directors, which Ben Sulayem emphasises is only a start. Similarly, he wants the virtual race control that he instituted to trickle down to other race series.
When F1 proposed in increase from three to six sprint races for next year, Ben Sulayem demanded further details on the financial and operational implications on organising clubs and officials.
"Many race officials and marshals are club members, and we have a duty of care towards them," he says. "I did not say no more sprint races. I left the door open, but only if we understand the implications. I owe that to the clubs."
He believes, meanwhile, that expanding the scope of the FIA University, which previously focused only on mobility, will crucially give more people the chance of career opportunities in motor sport.
"The university now includes sport, and I would like to see it include engineering as well," he said. "Not everyone is going to be a Formula 1 or WRC champion. But there are people who can be involved in the motorsport community when it comes to education, and engineering."
"We must help those who have the talent, but currently do not have the opportunity. This is where we have to go in the future."
UAE petrol prices in August: here's how much a full tank will cost you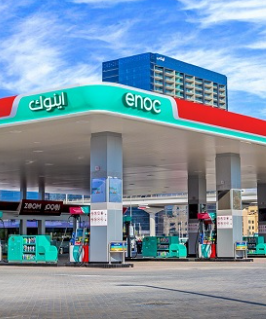 In a welcome relief to the motorheads in the UAE, the country's fuel price committee has announced petrol and diesel prices for the month of August 2022 with a dip of 60 fils in each category of fuel type.
⛽ Monthly Fuel Price Announcement:
August 2022 fuel prices released by the #UAE Fuel Price Follow-up Committee pic.twitter.com/HhACWarUyz

— Emarat (امارات) (@EmaratOfficial) July 31, 2022
Here are the different rates: 
– Super 98: Dh4.03 a litre compared to, Dh4.63 a litre in July
– Special 95: Dh3.92 a litre, compared to Dh4.52 per litre
– E-Plus: Dh3.84 a litre, compared to Dh4.44/ litre
– Diesel: Dh4.14 a litre, compared to Dh4.76
The dip is the first since May with significant hikes in June and July as Russia's invasion on Ukraine has continuously driven prices upwards and the pinch is being felt everywhere across the globe.
A comparison of prices in the past three months for an average full tank in different car categories is as under (indicative purposes only): 
| | | | |
| --- | --- | --- | --- |
| COMPACT (avg 51 litres) | August | July | June |
| Super 98 petrol | 205.53 | 236.13 | 211.65 |
| Special 95 petrol | 199.92 | 230.52 | 205.33 |
| E-plus 91 petrol | 195.84 | 226.44 | 201.96 |
| | | | |
| --- | --- | --- | --- |
| SEDAN (avg 52 litres) | August | July | June |
| Super 98 petrol | 249.86 | 287.06 | 257.86 |
| Special 95 petrol | 243.04 | 280.24 | 249.86 |
| E-plus 91 petrol | 238.08 | 275.26 | 245.52 |
| | | | |
| --- | --- | --- | --- |
| SUV (avg 74 litres) | August | July | June |
| Super 98 petrol | 298.22 | 342.62 | 307.10 |
| Special 95 petrol | 290.08 | 334.48 | 298.22 |
| E-plus 91 petrol | 284.16 | 328.56 | 293.04 |
______ ALSO READ _______
Oil prices are 'nowhere near' peak yet, says UAE energy minister
Oil pinch hurt growing in the UAE as Uber, Sharjah Taxi take cues