Palm Jumeirah villa sold for Dh280m
A new 10-bedroom custom-built villa on the Palm Jumeirah has been sold for a record Dh280 million in Dubai, the emirate where records are broken almost every other day.
The stylish contemporary white villa features an enormous 33,000sq ft, state-of-the-art living space, seven-star spa hotel facilities (including a gym and a hair salon), and imported and handpicked book-matched Italian marble. The property is furnished by uber-lux Italian furniture houses Giorgetti and Minotti and boasts more than 70 metres of private beachfront.
While the details of the exact date of the deal being sealed in ink are unknown yet, the development comes in the first week since the first quarter of 2022 closed on a very strong note.
According to a Kingsley Properties report, quoting Dubai Land Department figures, property sales hit the 22.55 billion mark in transaction volume for the month of March 2022, almost two years since the start to the Covid19 pandemic.
Among a total of 172 localities that witnessed buying in off-plan and completed properties last month, Palm Jumeirah led the pile with the most concentrated interest among buyers.
Real estate platform propertymonitor.com verified that the sale of this Palm Jumeirah villa sets a new record for the highest value residential villa sale in Dubai.
"To see a transaction of this magnitude illustrates the ongoing strength of Dubai's property market, particularly in the ultra-high-end segment. The transaction not only beats Dubai's previous record but closes the gap between Dubai's luxury market and those of leading global cities such as London, New York, and Hong Kong," said Zhann Jochinke, chief operating officer of Property Monitor.
Visa reforms, rising population, market situations worldwide and changing geopolitics leading the world's rich and famous to head to Dubai are some of the reasons cited by the Kingsley report as reasons for the upward trajectory in Dubai's real estate.
The luxury property market in the emirate had also witnessed steady growth in 2021 with prices increasing an estimated 21 per cent within the first 10 months of the year and over Dh135 billion worth of transactions occurring between January and November 2021.
Palm Jumeirah has always been at the forefront among upscale communities in Dubai, with one triplex penthouse selling for Dh180 million in 2021.
According to a Berkshire Hathway survey of property professionals in the region last month, nearly 80 percent are confident that the trend will continue to grow for the rest of the year.
The Dh280m villa deal only goes on to confirm that.

Villa property goes for 63m in Dubai's Palm Jumeirah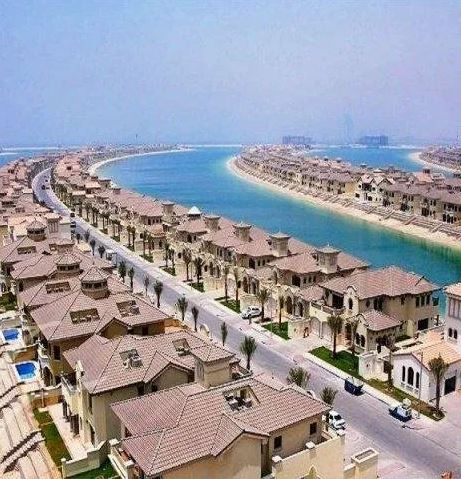 Luxhabitat Sotheby's International Realty has announced that it has closed a deal for an LA-inspired beach mansion on the Palm Jumeirah at AED63 million ($17.1 million).
Although the brokers touted it as a property "extremely hard to find", the deal is nowhere close to the beachfront villa on Palm Jumeirah that sold for a record 280m in the first week of April.
Spanning 8,600 sq ft with its coveted location on N Frond, the five-bedroom Garden home's smart home technology, excellent condition and bespoke finishes made it a rare option in the market, it stated.
"Homes of this calibre are extremely hard to find in the Dubai market now due to a limited supply of product offerings like these as well as an influx of luxury property buyers who are seeking exactly this type of quality home.
The home was presented in absolute mint condition – which went well noticed by the buyers and made them fall in love with it almost immediately," remarked Kunal Singh Gupta, the Associate Director of Luxhabitat Sotheby's International Realty who represented both buyer and seller in the transaction.
The European buyer purchased this Californian style beach house as an end-user who has recently moved to Dubai with his family.
Luxhabitat Sotheby's International Realty has reported buyers of a similar profile in the recent past – many HNW / UHNW international buyers are being drawn to Dubai as home.
The Palm Jumeirah has made a big comeback after 2020 in terms of prime residential sales. Over AED 4.6 billion in sales have been recorded this year so far in the area, based on data from the Dubai Land Department, out of which 57 villas have been sold for a sales volume of AED 1.59 billion, stated Gupta.
According to him, the most in-demand luxury homes now are those designed in a modern or Mediterranean style, with a larger plot and built-up area as well as mega-mansions with views over beach or golf course or park (depending on the location).
Mediterranean in vogue
Super prime villas, apartments and penthouses are most in demand, as people living here like to enjoy the sun and outdoors as much as possible.
The villa sold was built from scratch on the plot and designed with keen attention to detail by the sellers. The Garden Home with sunset views has a contemporary style and hosts neutral colors.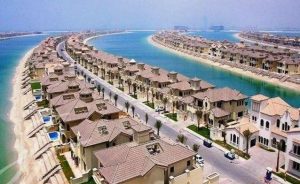 The exotic open plan living area is modern and airy with a beautiful transition to the outdoors and breath-taking sea views. Automated guillotine windows designed to create seamless indoor/outdoor living with pocket doors to privatise the living & dining space as needed.
All the furniture in the villa is of Italian make – with pieces from high-end brands like Minotti, Flexform, Poliform, Paola Lenti, and Poltrona Frau all flown in from their respective design studios.
The home also has an infinity pool that hosts a swim jet and access to 3km of prime beachfront. According to analysis by Luxhabitat Sotheby's using data from the Dubai Land Department, the top 10 most expensive properties sold in Q1 2022 were from the Palm Jumeirah, Emirates Hills, Jumeira Bay and Downtown Dubai areas.
Football legends and celebrities have a ball in Dubai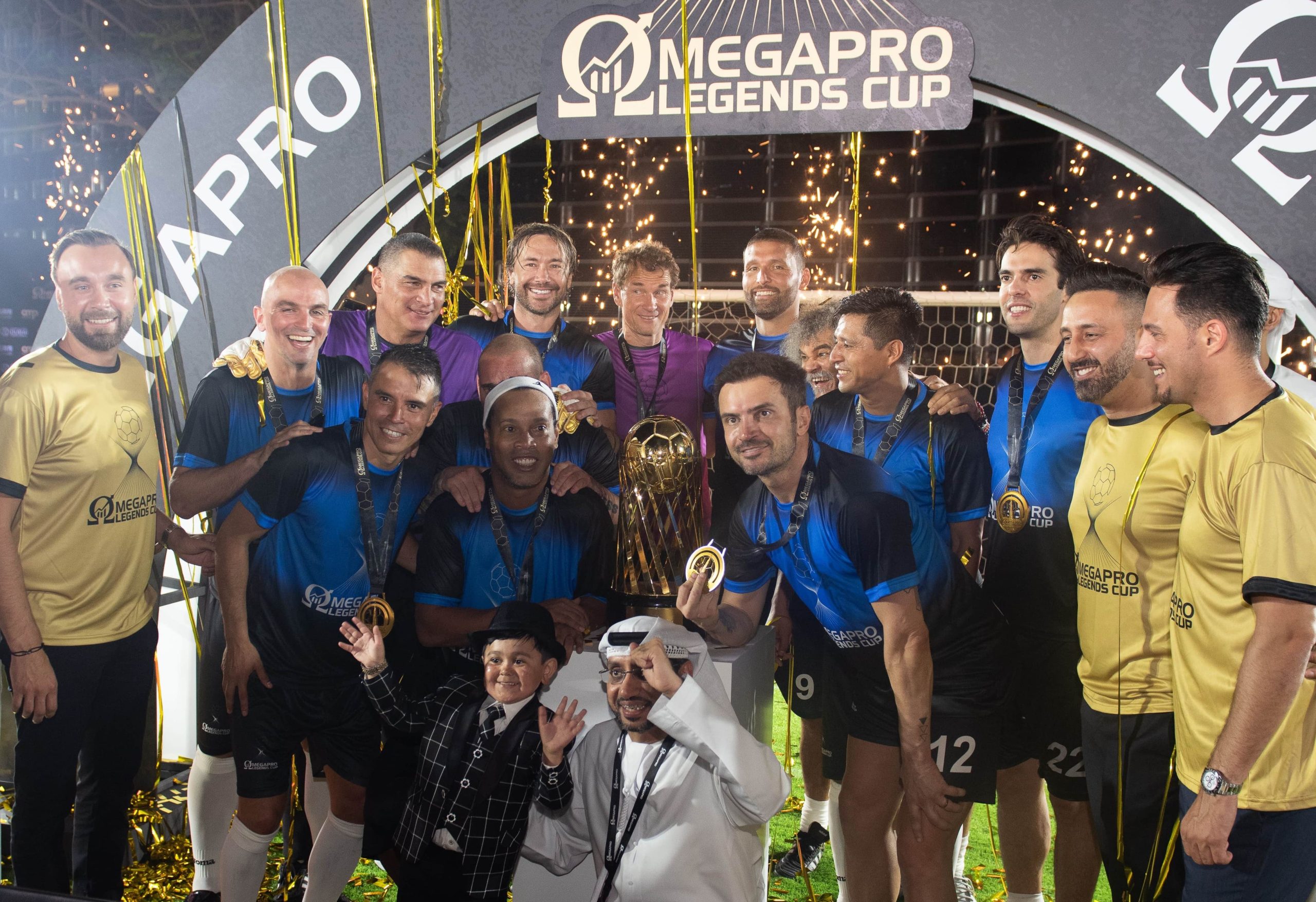 The OmegaPro Legends Cup made a splash on debut in Dubai on May 12 with a welcome overdose of stardust that put the starry Arabian night and the glittering Burj Khalifa in the shade.
Nearly 20 big names from the world of football, cricket and social media influencers shared space in a preceding press conference before slugging it out for three games of action between the Champions and Stars.
Among the football biggies were captains Luis Figo and Ronaldinho, goalkeeper Iker Casillas, John Terry, Javier Saviola, Kaka, Marco Materrazi, Patrick Kluivert, Wesley Sneijder, Carlos Valderrama and many more.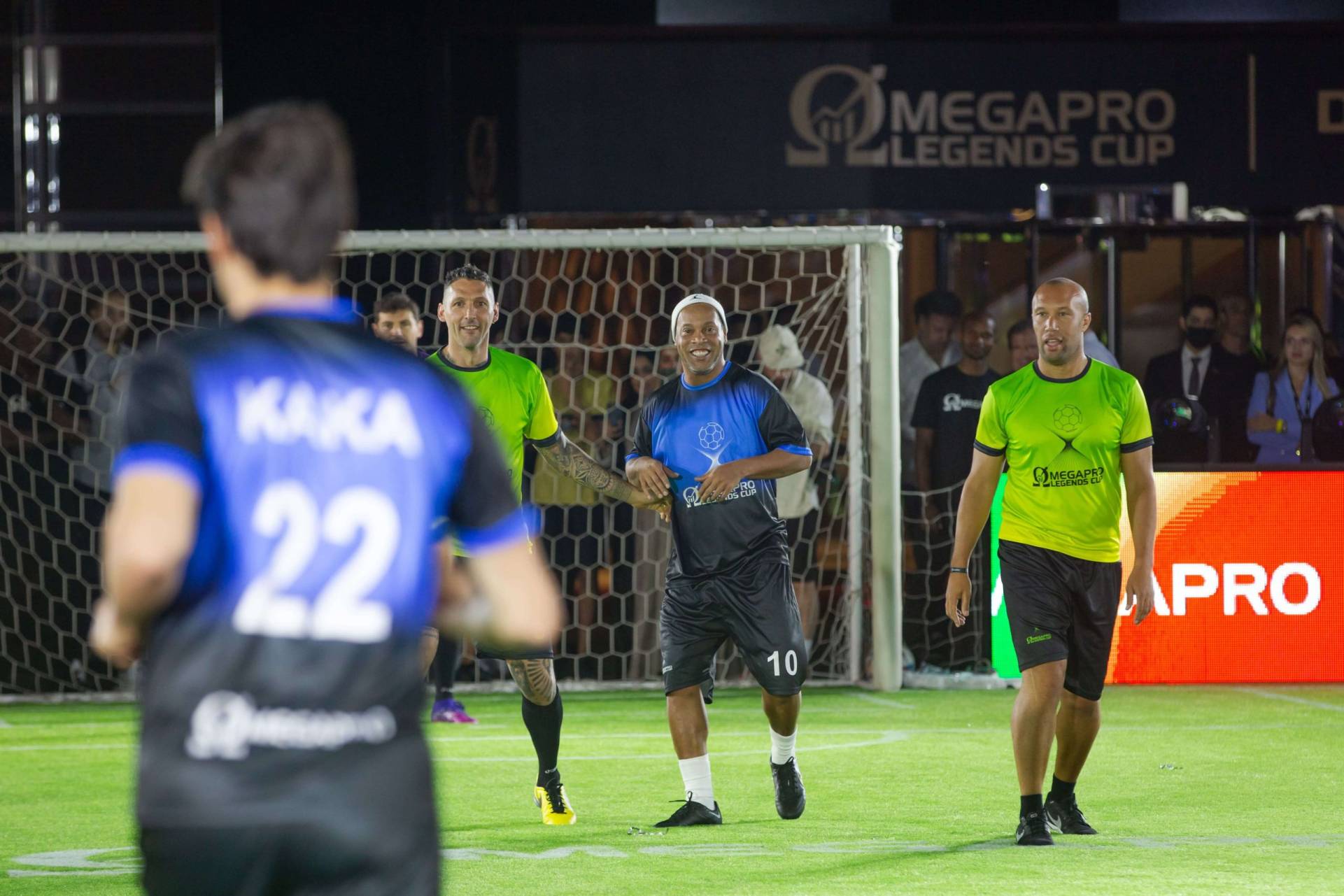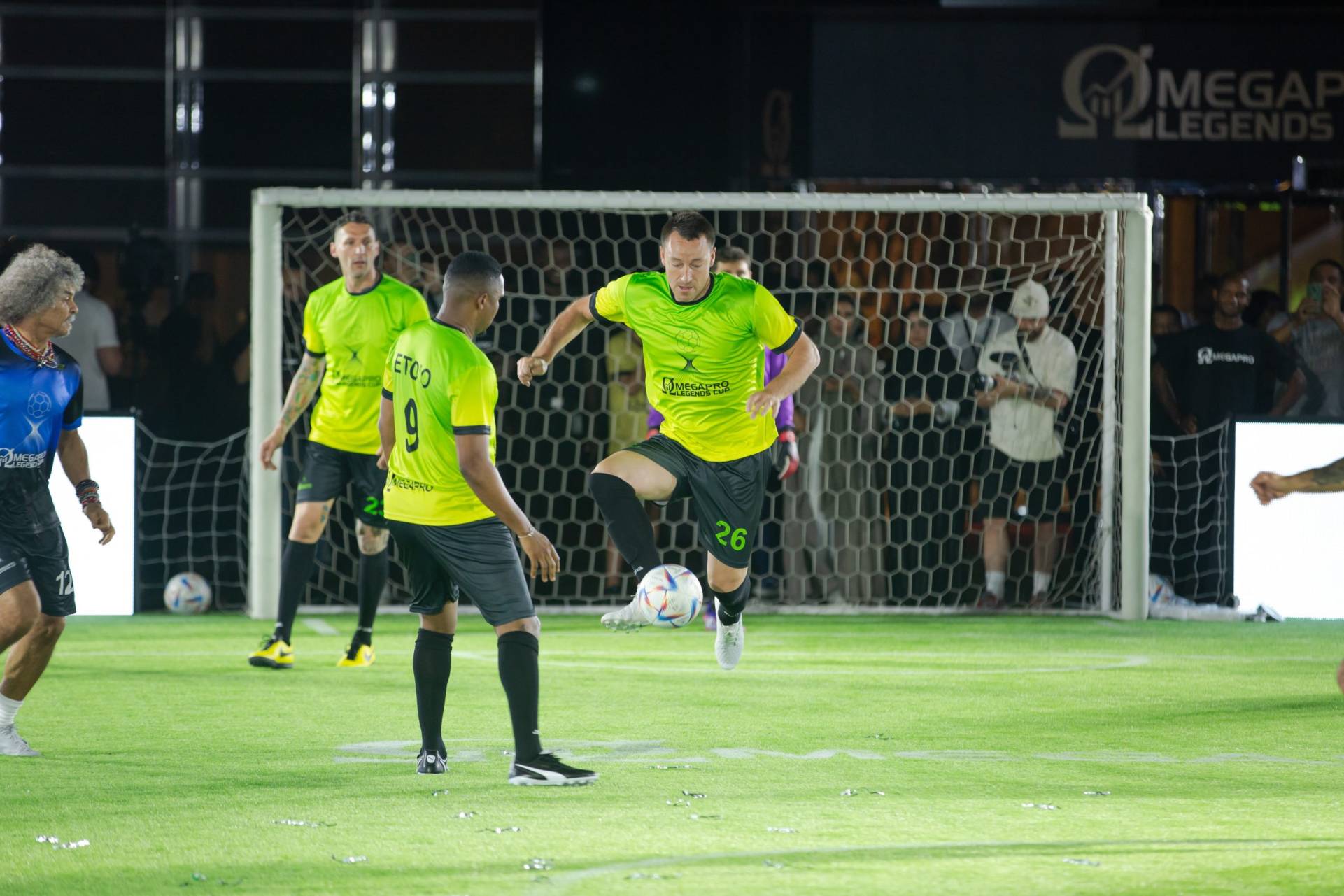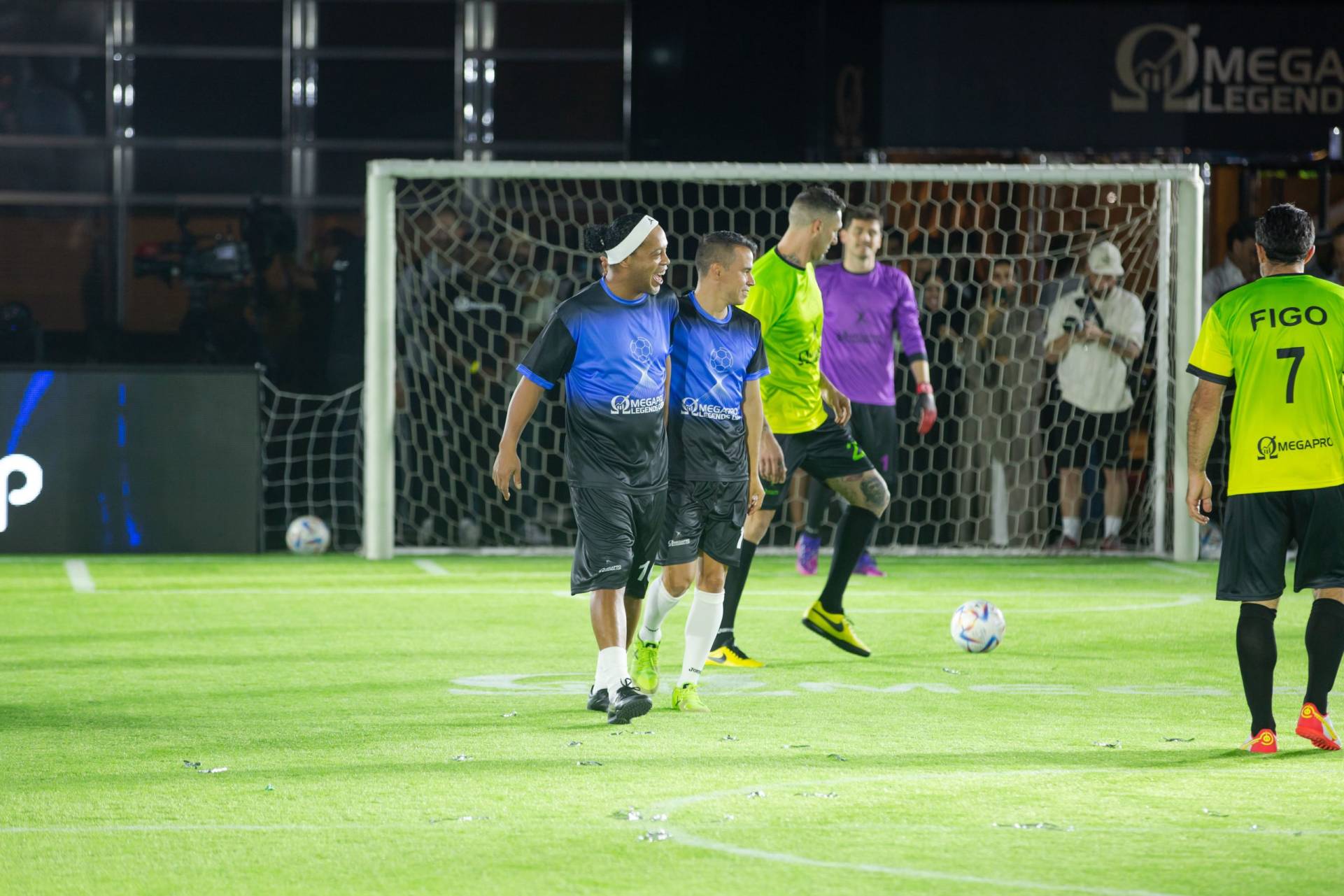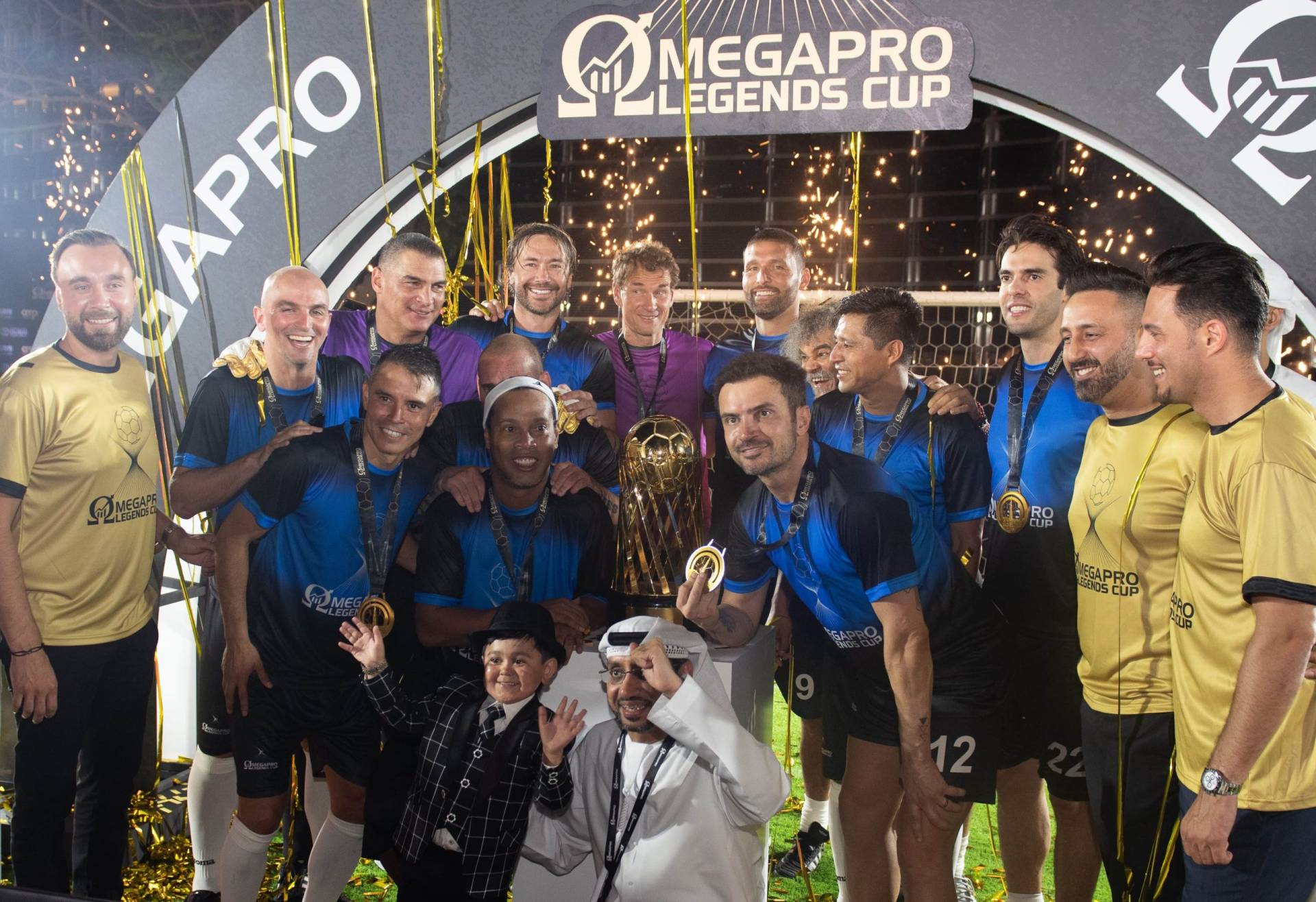 Moments before Terry_s Bicycle Kick-min

Adding up the glamour elements were celebrities and influencers such as Bollywood stars Suniel Shetty and Sonu Sood, former cricketers Suresh Raina and Yuvraj Singh along with GCC Favorites like Turkish TikTok artist Ayda, Lebanese entrepreneur Joelle Mardinian and others.
When such big legends of the game take the field for clash of titans even after hanging up their boots, the fact that it was an exhibition five-a-side mini tournament was as irrelevant as the result. For the record, the OmegaPro Stars prevailed in the first and third match in humid conditions to quell the fighting challenge of the OmegaPro Champions.
The match follows another Celebrity Football Cup that was played between Bollywood stars and a side of UAE footballers and influencers.
At the preceding press conference before the OmegaPro event, rival captains Figo and Ronaldinho shared an excellent camaraderie with Figo even doubling up as an interpreter when Ronaldinho had to address the media and VIPs. That ticked off the fair play requirement in advance!
Delivery riders in Abu Dhabi get new safety guidelines
On the one hand, delivery riders came to a flashpoint and resorted to a strike in Dubai over wages and working conditions. On the other Abu Dhabi Police has issues new guidelines to the delivery riders operating in the emirate for their own safety.
The move to step in and reinforce some of the existing rules while updating some others come after statistics revealed an increase in accidents involving the delivery riders by 23 percent. The rules were enforced in December, but Abu Dhabi Police has chosen to remind of the same while listing out seven requirements for the riders, as below:
#أخبارنا | #شرطة_أبوظبي تُحدد 7 اشتراطات لصندوق توصيل طلبات "الدليفري"

التفاصيل:https://t.co/MRrcjd9Y1s pic.twitter.com/Zw2tjxPhYl

— شرطة أبوظبي (@ADPoliceHQ) May 12, 2022
Delivery riders, please note
The box must have a front hatch to open.
Its edges must be covered with reflective stripe material. This will enhance its visibility on the roads.
The box must be made of fibreglass.
It must not have sharp edges.
It must be fixed to the bike saddle or the back seat.
The text on the box must be visible from 20 metres away
In Dubai also, riders were told to adhere to a maximum speed limit of 100 kilometres per hour and not use the left lane which has maximum speeds of 130-140 kph.
Despite the risks, riders are paid a pittance while serving expectations of quick delivery. The rising fuel costs has hit them hard. The onus of factors such as bike rental costs and maintenance is also on them. And all this for long hours on a 24×7 basis.
And all those issues have come to a boil for delivery riders to resort to a rare protest in the region.