Rana Daggubati excited about Jio MAMI Film Festival 2023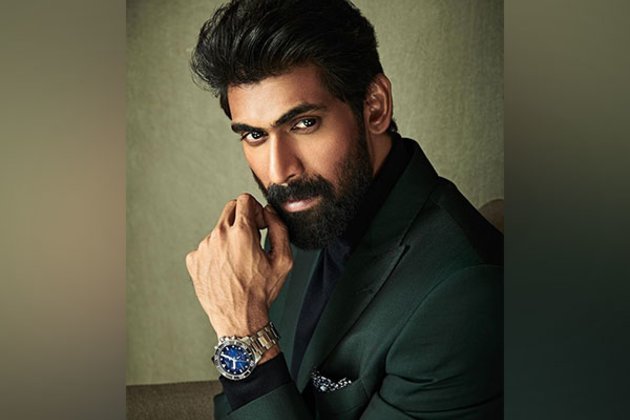 Mumbai (Maharashtra) [India], September 18 (ANI): Actor Rana Daggubati is extremely excited about the upcoming edition of Jio MAMI (Mumbai Academy of Moving Image) Mumbai Film Festival 2023.
He believes that film festivals are a great opportunity to showcase new cinematic voices and tell stories that otherwise find it very difficult to find a platform in the mainline ecosystem.
"Till a few years ago, an independent filmmaker would struggle to reach an audience. Not just that, even a big regional language film would run its course across screens in a specific region, and the filmmaker would be satisfied with that limited reach. Today, the world has changed, and we have acertain audience that is extremely evolved and aware and is ready to watch cinema from different parts of the world," Rana said.
"This is a very interesting time for a film festival like ours. Unlike the west, South Asia lacks a vibrant film festival culture, and we are confident that Jio MAMI Mumbai Film Festival, with its new vision, will change that narrative and help in building an ecosystem that will allow an independent filmmaker sitting in any part of South Asia to showcase their talent on a larger screen to the right audience. We aspire to empower creative filmmakers with a network of like-minded experts, leading to interesting collaborations beyond borders," he added.
Jio MAMI Mumbai Film Festival will take place from October 27 to November 5, 2023, in Mumbai, India. (ANI)

RajKummar Rao urges people to participate in PM Modi's 'Swachhata Hi Seva' campaign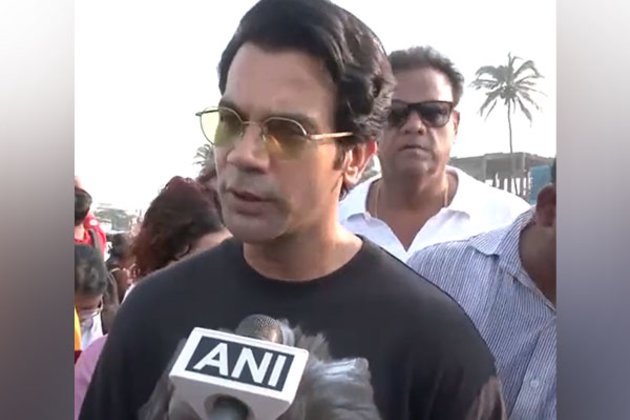 Mumbai (Maharashtra) [India], September 29 (ANI): Actor RajKummar Rao on Friday morning took part in a beach clean-up drive at Juhu Beach in Mumbai.
Speaking to ANI, RajKummar hailed Prime Minister Narendra Modi's "Swachhata Hi Seva" campaign, urging citizens to do their bit to ensure public places are clean and tidy.
"This is a very important initiative. We all should take part in Modi ji's 'Swachta hi Sewa' as it is very important to keep our city and country clean," he said.
On his 105th episode of Mann Ki Baat, Prime Minister Narendra Modi appealed to people for 1 hour of shramdaan for the swachhata (cleanliness) at 10 am on October 1 calling the initiative- 'Ek tareekh ek ghanta ek saath'.
On organising a cleanliness drive at Juhu Beach today, social worker and singer Amruta Fadnavis said, "Many people including celebrities and the city police commissioner have joined this beach cleanup. It is our responsibility to leave a clean planet for future generations. Mumbai's bio-diverse coastline can be protected only through each individual's contribution."Brihanmumbai Municipal Corporation (BMC) Commissioner Iqbal Singh Chahal also talked about the drive which is scheduled to take place on October 1.
"On 1st October, we are conducting cleanliness drives at 168 locations in Mumbai…We are setting up seven Sewage Treatment Plants at the cost of Rs 25,000 crore in Mumbai. this way we will be able to release only treated and chemical-free water in the sea," he said. Actors Manushi Chhillar, Saiyami Kher and Isha Kopikkar were also spotted at the cleanliness drive "Cleanathon 2.0" — organised a day after immersion of the idols of Lord Ganesh during Ganesh Chaturthi. (ANI)
Soni Razdan wishes son-in-law Ranbir Kapoor on his birthday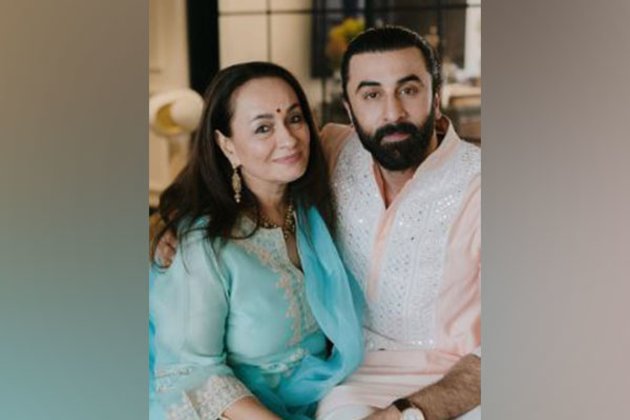 Mumbai (Maharashtra) [India], September 28 (ANI): Actor Soni Razdan has a special birthday wish for her son-in-law Ranbir Kapoor.
On Thursday, she took to Instagram and shared a selfie with Ranbir.
"Happy birthday to the sweetest SIL RanbirKapoor. You make the world a better place just by being in it…Have an amazing year ahead love you loads," she wrote.
Actor and wife Alia Bhatt also wished her hubby Ranbir Kapoor with some adorable pictures of him and penned down a sweet message.
She took to her Instagram handle to post several pictures of Ranbir. In the first one, Alia can be seen kissing Ranbir on his cheek, while in the other the couple can be spotted enjoying a baseball match.
The following image shows Alia posing in front of the number 8 while taking a selfie. She further shared a close-up, monochrome picture of Ranbir taken on their wedding day. Another black and white photo shows Alia gazing at Ranbir's palm. The final image was another up-close portrait of Ranbir's face.
Along with the pictures, she wrote in the caption,"my love.. my best friend.. my happiest place.. as you read this caption from your secret account sitting right next to me .. all I'd like to say is.. happy birthday baby… you make it ALL magical"He also received special birthday wishes from his mother and veteran actor Neetu Singh and his sister, Riddhima Kapoor.
Ranbir tied the knot with Alia Bhatt on April 14, 2022, and announced their pregnancy in June 2022. On November 6, last year, the couple welcomed their first child, a baby girl, named Raha.
Meanwhile, on the work front, Ranbir is all set to come up with a film titled 'Animal' and the teaser of the film has been unveiled.
The movie also stars Anil Kapoor, Rashmika Mandana and Bobby Deol. The film will hit the theatres on December 1 in five languages – Hindi, Telugu, Tamil, Kannada, Malayalam. (ANI)
Meet Irina Starshenbaum, star of mystery thriller Shoshana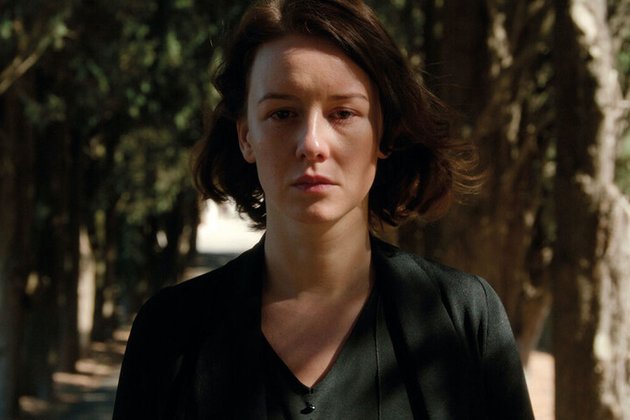 Russian actress Irina Starshenbaum plays the titular character in the movie that recently premiered at the 2023 Toronto International Film Festival (TIFF23). You can also catch her in the upcoming sci-fi movie 'The Primary Talent'. We take a closer look at Irina and her life leading up to international stardom.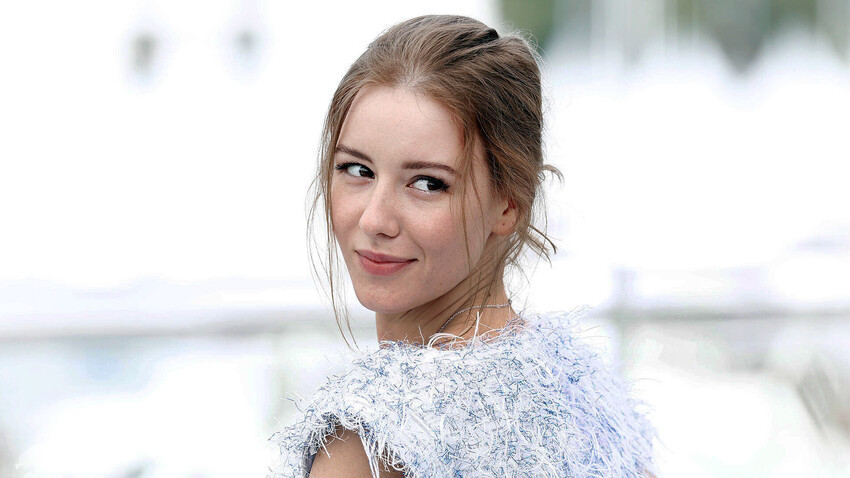 Irina Starshenbaum
Global Look Press via ZUMA Press
Irina Starshenbaum was born in Moscow on March 30, 1992, into a family that was far removed from the world of acting. Her mother hails from a family of barbers – which is probably why Starshenbaum was always fond of experimenting with her look as a child.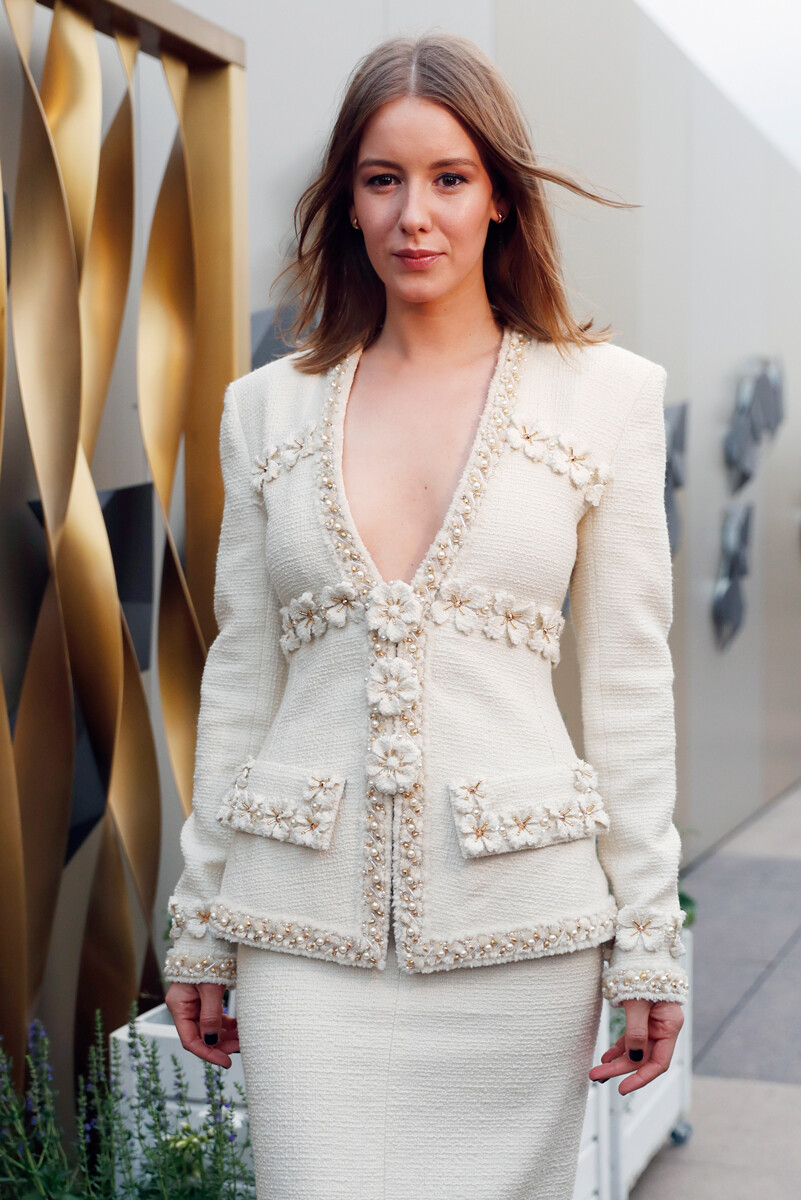 Irina Starshenbaum in Moscow, 2017
Artem Geodakyan/TASS
Making it into movies was only a distant dream for the little girl. However, when her aunt Anna Starshenbaum attained considerable fame as an actress, Irina's faith got a much needed boost – albeit with a certain degree of skepticism, typical for her personality: "I'm not exactly the envy of the nation. A life of acting is only meant for those that the people can truly fall in love with," she later admitted to thinking.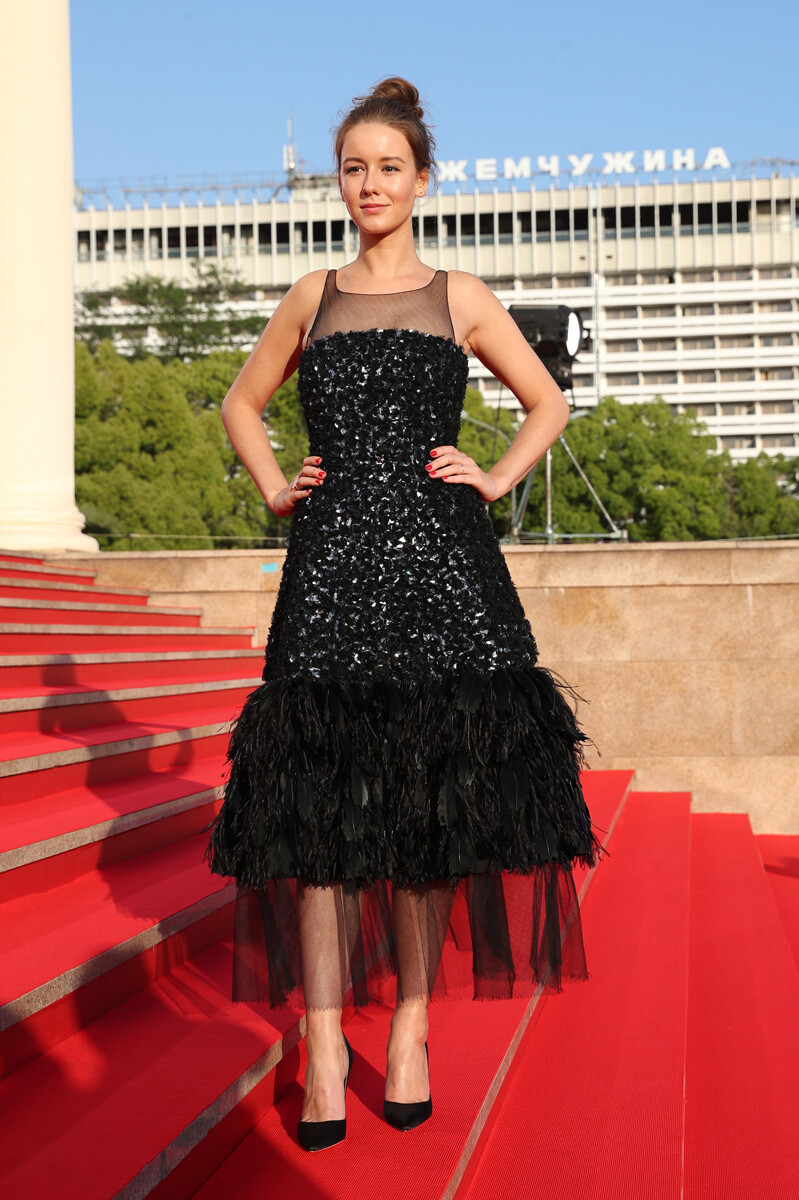 Irina Starshenbaum at the Sochi Open Russian Film Festival (a.k.a. Kinotavr), 2018
Vyacheslav Prokofiev/TASS
Having still not decided what she wanted to do with her life, Irina enrolled in the Moscow State University of Printing Arts to study media business and public relations. She attended numerous courses and training in theater and the psycho-physical arts, in order to better understand the world of cinema.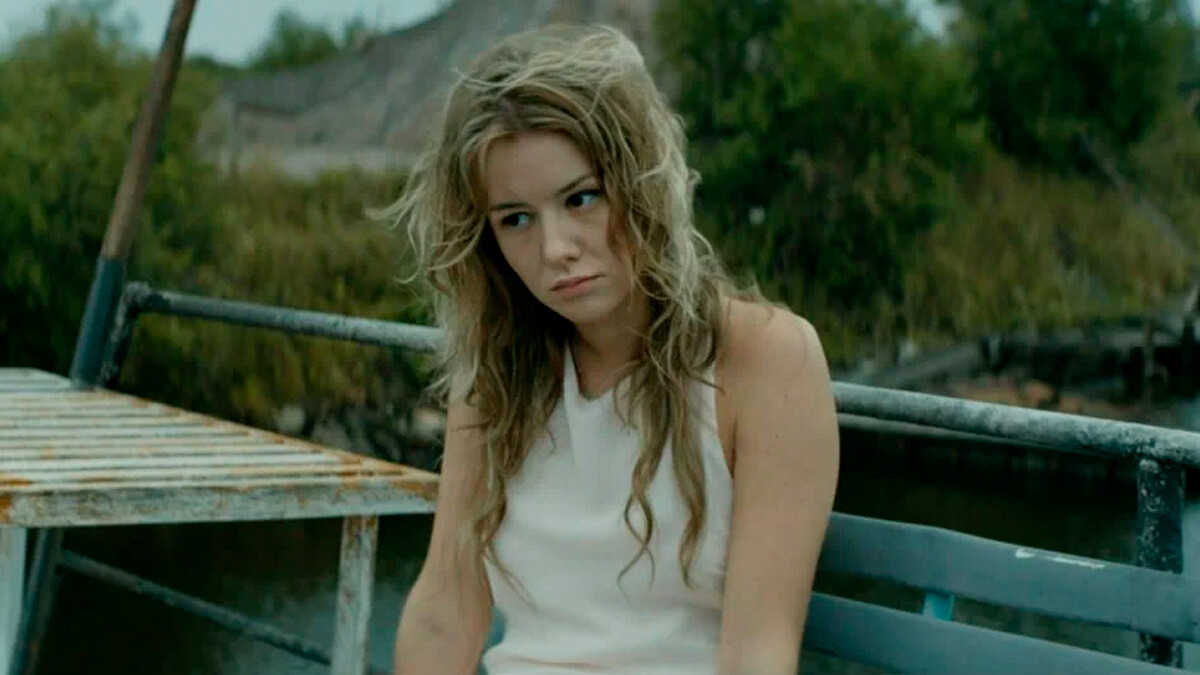 A still from 'Black Water' (2017) horror film
Roman Karimov/ART LIGHT
TV work marked her first step on the way to the big screen. Irina got a job as an anchor, while also taking part in small stage productions. She made her debut in 'The Crossing' in 2015, with 'Black Water' – an atmospheric rural horror – following soon after that in 2017. Irina reportedly didn't have fond memories of the production: The very first day of shooting revealed her fear of the camera. On top of that, the majority of the movie was shot in freezing water outside St. Petersburg.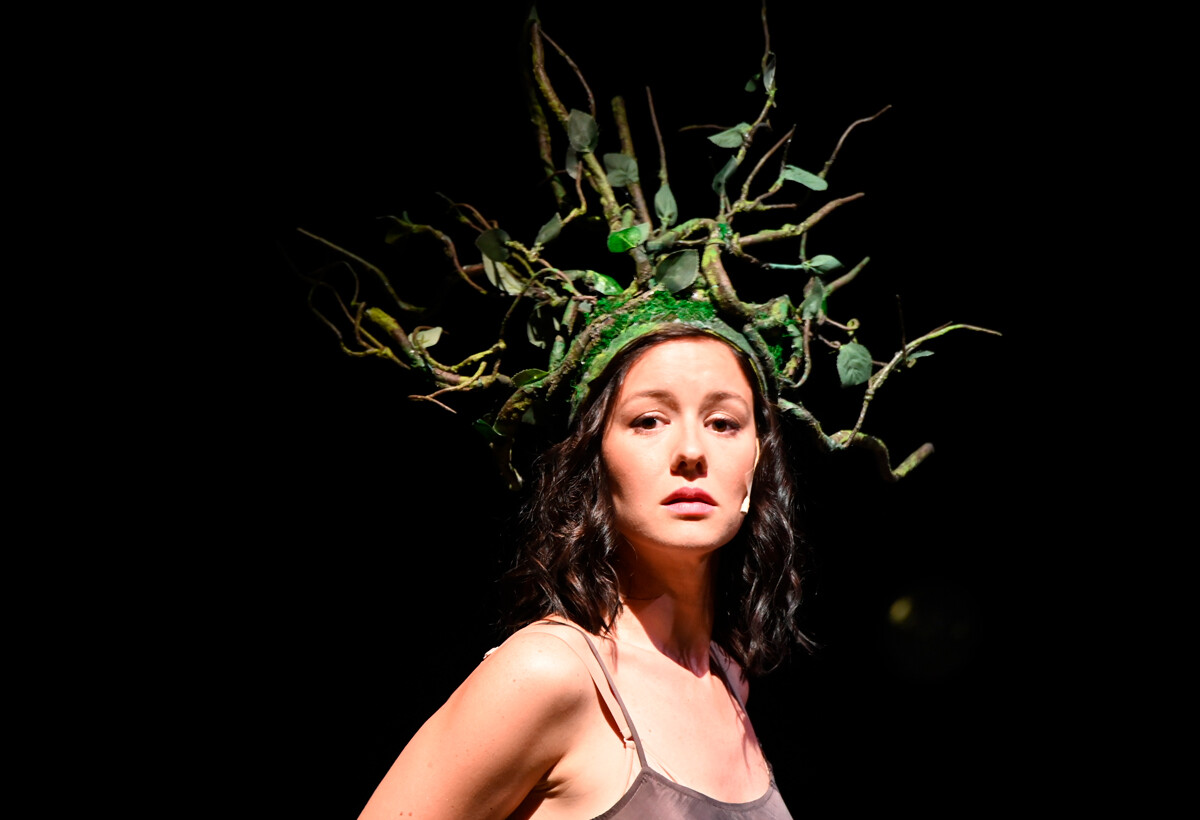 Starshenbaum as Desdemona in Moscow's Taganka Theater
Sergei Pyatakov/Sputnik
Irina even considered abandoning her acting dreams, but those doubts are now long gone, as, today, she talks of that shoot as a "battle-hardening" experience, making every subsequent filming experience seem like child's play by comparison.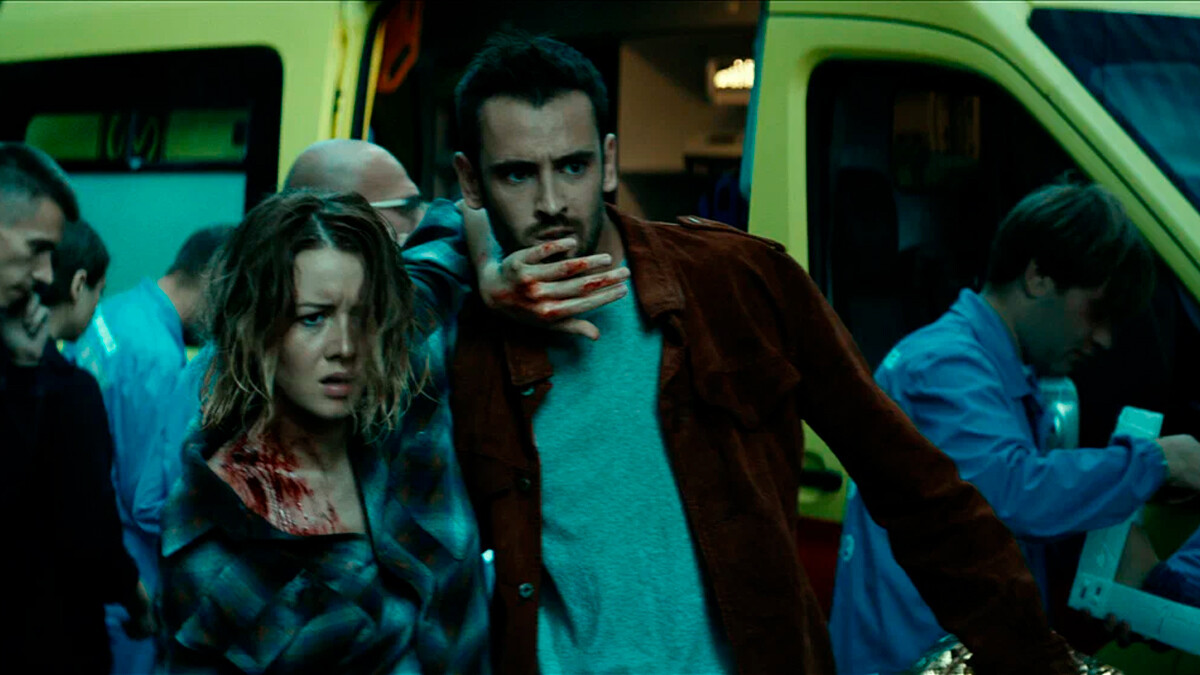 A still from 'Attraction 2' movie
Fyodor Bondarchuk/Vodorod, 2019
Soon after that, Irina scored the main role in director Fedor Boncarchuk's sci-fi drama 'Attraction' (2017), about an alien spaceship crash-landing in Moscow. The movie received mixed reviews, but was quite popular at the box office, earning 1 billion rubles (approx. $17 million) and an international release, catapulting the cast to stardom.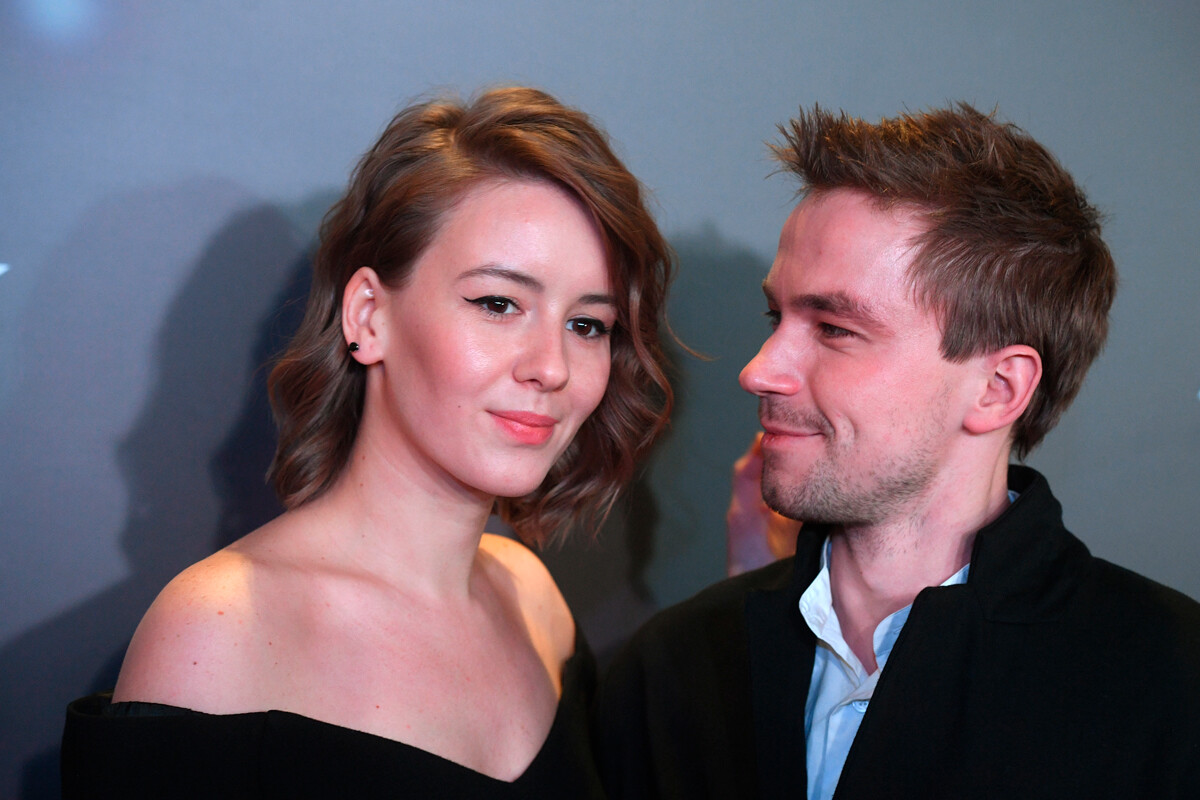 Irina Starshenbaum pictured with actor Alexander Petrov at the premier of 'Three Seconds' (a.k.a. 'Going Vertical') movie in Moscow, 2017
Yevgeny Biyatov/Sputnik
During the filming, Irina and co-star Alexander Petrov started dating, which thensaw the pair working together in 'Ice' (2018), 'T-34' (2018) and other projects. The actors announced their engagement, but broke up in 2019. Starshenbaum has since stopped commenting on her personal life.
Irina enjoys working on projects of all scales, from blockbusters and high-profile TV productions (such as 'Soderzhanki', the rights to which were recently purchased by Amazon Prime), as well as less major ones and screen adaptations – such as 'Obshyaga' ('The Dorm', 2021), where she stars as a Soviet feminist trying to build a life in the 1980s. She was invited to play the part by Roman Vasyanov, who had previously done some work in Hollywood.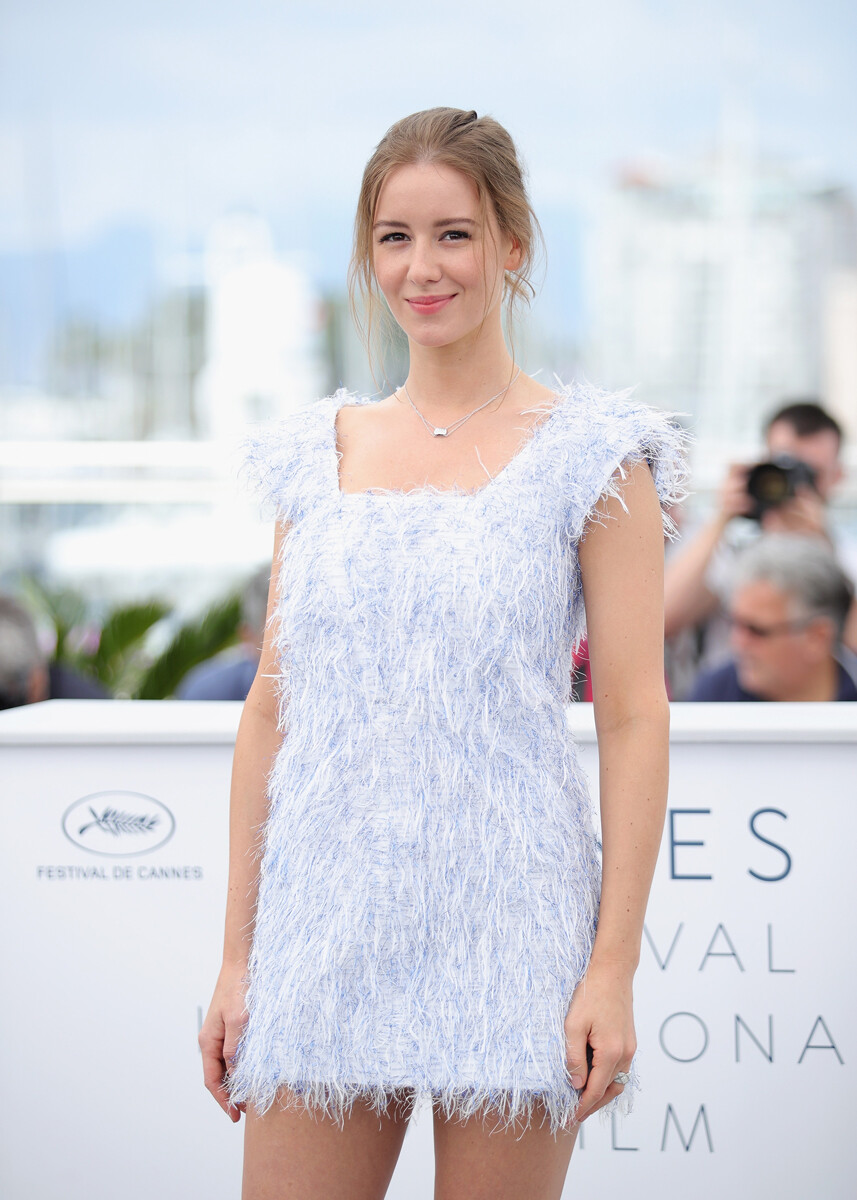 Irina Starshenbaum at the Cannes Film Festival, 2018
Andreas Rentz/Getty Images
Michael Winterbottom's 'Shoshana' (2023) marks Starshenbaum's first main role in a Western project (the movie hits theaters soon, having just premiered at TIFF23), co-starring with Douglas Booth and Harry Melling. Irina also had to learn Hebrew to more convincingly portray her Jewish character.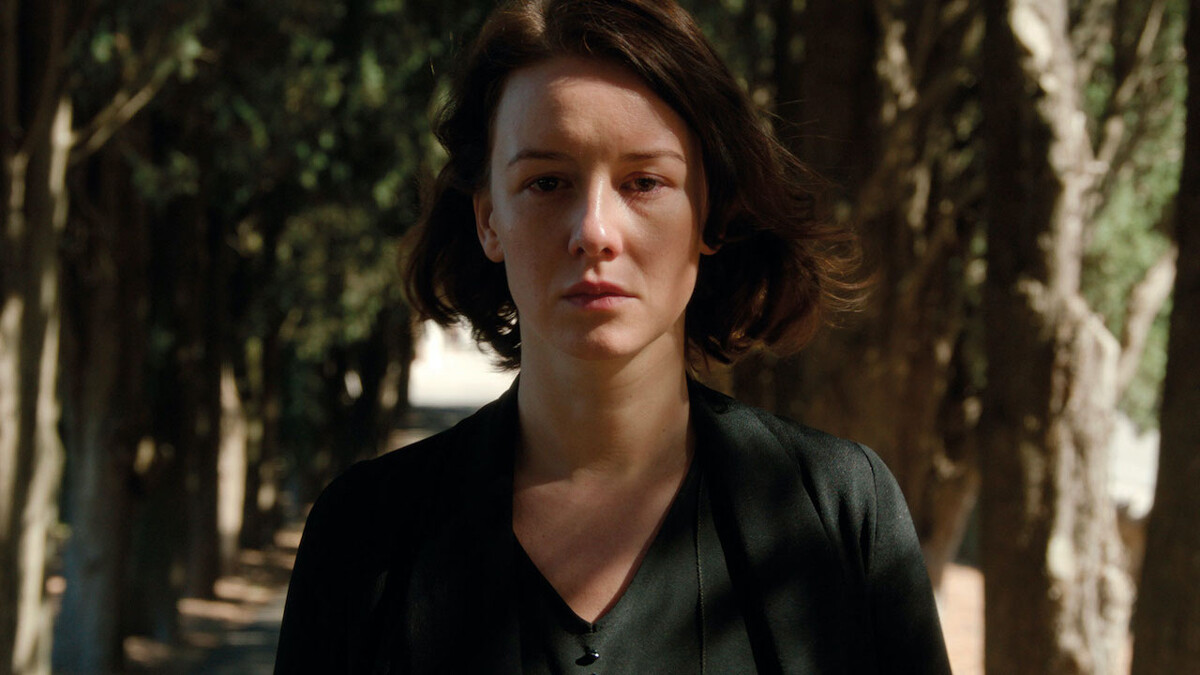 A still from 'Shoshana'
Michael Winterbottom/Bartlebyfilm, 2023
Winterbottom first noticed Irina in Kirill Serebryanikov's 'Leto' ('Summer', 2018), which debuted at the Cannes Film Festival in 2018. "His producer wrote to me, asking for a link to one of my more recent roles. We later talked on Zoom and Michael [offered me the part]. I read the script and was very taken by it. It's the most interesting script I've ever read in my life!" she confessed.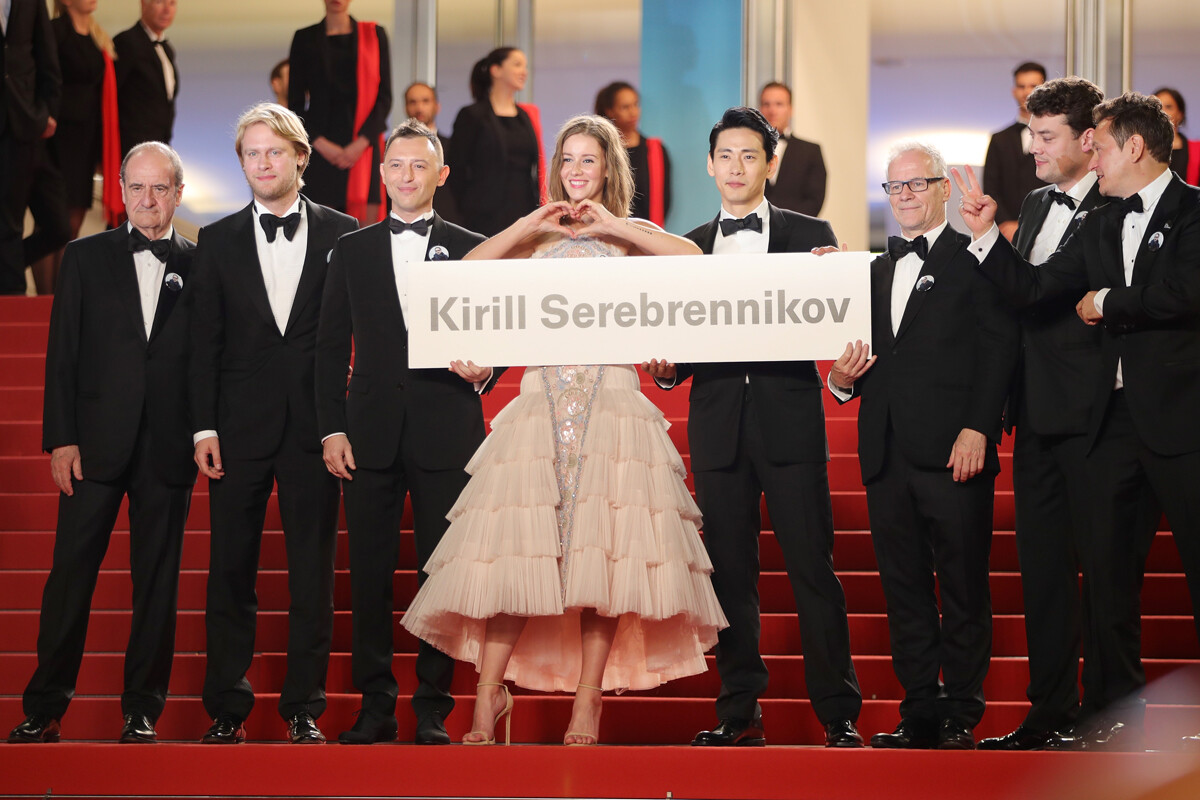 Irina Starshenbaum (center) attending the screening of Kirill Serebrennikov's 'Leto' movie during the 71st Cannes Film Festival, 2018
Andreas Rentz/Getty Images
While 'Shoshana' marks Starshenbaum's first role as a main character in Western cinema – it's not her first Western project: she's already starred alongside Nastasya Kinski in 'Dark Satellites' (2022), adapted from German author Clemens Meyer's collection of short stories of the same name.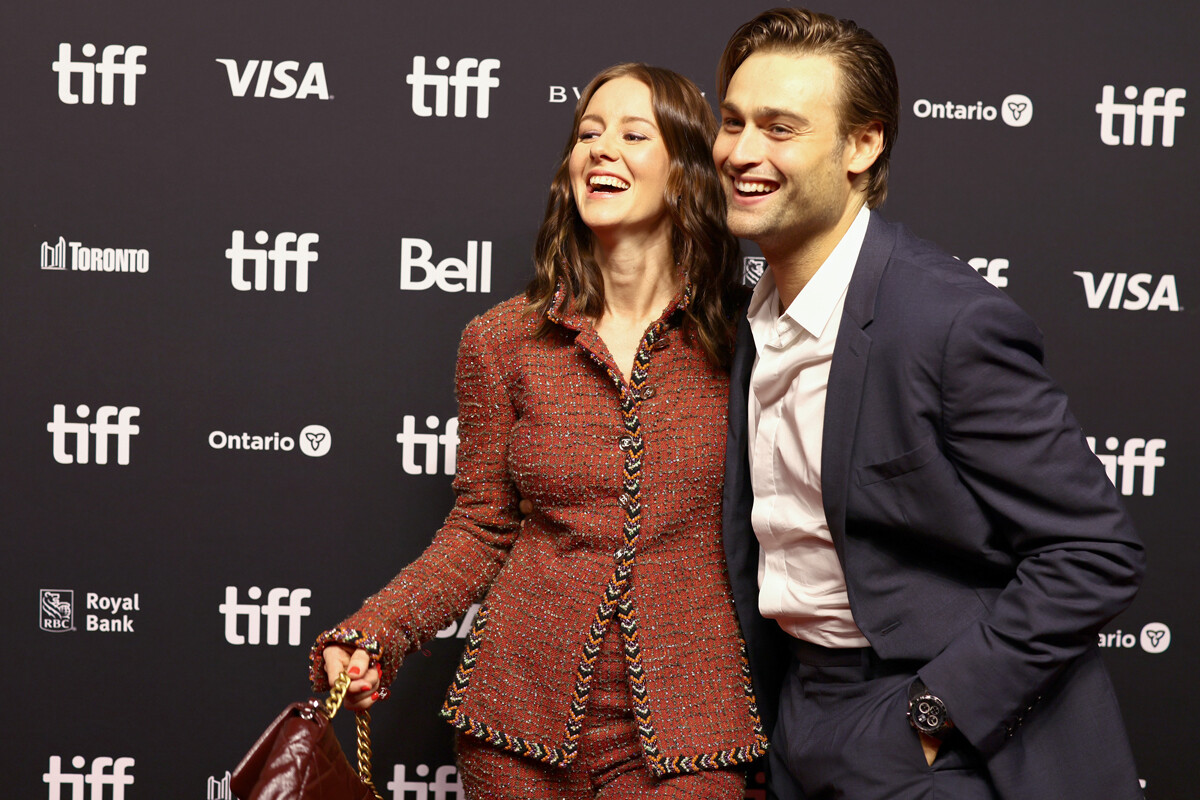 Irina Starshenbaum and Douglas Booth attend the 'Shoshana' premiere during the 2023 Toronto International Film Festival
Jemal Countess/Getty Images
Irina's latest project, the upcoming sci-fi movie 'The Primary Talent' – about an actor and a detective trying to solve a mysterious murder – is currently in post-production.
Dear readers,
Our website and social media accounts are under threat of being restricted or banned, due to the current circumstances. So, to keep up with our latest content, simply do the following:
Subscribe to our Telegram channel
Subscribe to our weekly email newsletter
Enable push notifications on our website
Install a VPN service on your computer and/or phone to have access to our website, even if it is blocked in your country