Stars spotting begins in Abu Dhabi for IIFA 2023
The C quotient from Bollywood dominated the W Hotel at the Yas Island, Abu Dhabi with celebrity actors and singers trooping in for the press conference of the International Indian Film Academy Awards which will be held over the weekend for a successive time in the UAE capital.
After the unprecedented success of IIFA 2022, the 2023 Sobha IIFA Weekend and Nexa IIFA Awards, partnered by the Department of Culture and Tourism – Abu Dhabi (DCT Abu Dhabi) and Miral, are back in Yas Island, Abu Dhabi, by popular demand. The prestigious car brand Nexa continues as the title sponsor for a seventh consecutive edition. This year it will share title rights with Sobha Realty and the event will be co-powered by the Kuber Group.
The event will take place at the Middle East's largest state-of-the-art indoor entertainment venue, Etihad Arena, part of Yas Bay Waterfront on Yas Island. The Island is one of the world's fastest-growing leisure and entertainment destinations.
Home to magical adventures and awe-inspiring entertainment, as well as three globally renowned theme parks, outstanding motorsports, an award-winning golf venue and world-class hospitality services, Abu Dhabi's Yas Island, is a destination like nowhere else.
View this post on Instagram
Addressing the press conference were this year's hosts Abhishek Bachchan, Vicky Kaushal, Farah Khan and Rajkummar Rao. Performers Salman Khan, Rakul Preet Singh, Nora Fatehi, Jacqueline Fernandez, Amit Trivedi, Badshah, Nucleya, Sunidhi Chauhan and Salman Khan's girlfriend Iulia Vantur made an appearance.
Joining them were PNC Menon, Taghrid Al Saeed, Executive Director of Group Communications and Destination Marketing at Miral, Hans Fraikin – Film and Television Commissioner and Sandeep Walia, among other dignitaries for the highly anticipated event that promises to be a mélange of glitz and glamour.
IIFA 2023 will kickstart the mega celebrations on Friday evening with Sobha IIFA Rocks, hosted by Farah Khan Kunder and Rajkummar Rao, and will feature performances by Amit Trivedi, along with several popular singers, Badshah, Sunidhi Chauhan, Nucleya and Sukhbir Singh.
The most highly awaited special addition this year is the premiere of an exclusive showcase by leading celebrity designer, Manish Malhotra, who is celebrating 25 years in the fashion industry.

Tom Hanks recalls working for Cher when he was bellman at hotel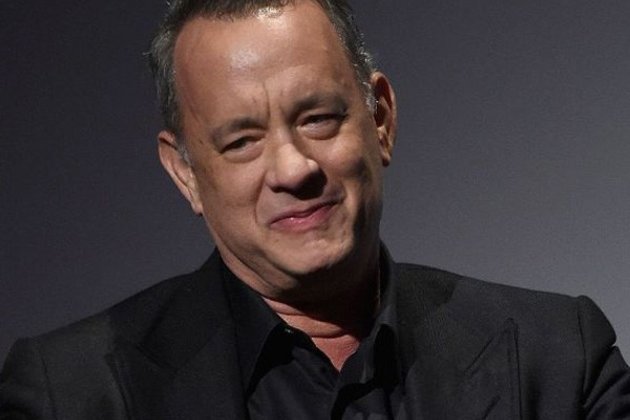 Washington [US], December 4 (ANI): American actor and filmmaker Tom Hanks recalled working for singer and actor Cher and recalled delivering a bag to Cher's room while she was with one of her rock-and-roll husbands.
He recently appeared on The Graham Norton Show with Cher, Julia Roberts, and Timothee Chalamet, and regaled the audience with a story about his days working at a hotel in the 1970s, reported People.
"I have worked for Cher. I was a bellman at the Oakland Hilton Hotel," he began, prompting a surprised "No!" from the "If I Could Turn Back Time" singer, 77.
"You were with one of your rock-and-roll husbands, and we had your bag. And then word came down, 'Hey, run this up to Cher's room,' so I did," Hanks continued. "I knocked on the door and I put it down and you came out and said, 'Yeah, that's it. Thanks, kid.' And that was it.""So I have worked for Cher," he added, surmising that their brief interaction occurred sometime in 1975 or 1976.
According to People, at that time, Cher was in a much-publicized relationship with Allman Brothers Band frontman Gregg Allman, whom she married in June 1975.
During the stars' talk show appearance, Hanks had high praise for Cher, who admitted during the conversation that she isn't "a big Cher fan" herself and doesn't like to watch her own films or listen to her own music. "You're missing out," the Elvis star told her.
"Motion picture perfection — Mamma Mia! 2," he raved of the 2018 film in which Cher played the role of Ruby Sheridan. "When she busts out 'Fernando,' the world stops. Suns clash with the stars. It's perfection!"Chalamet, 27, and Roberts, 56, then joined in with their favourite Cher flicks — Moonstruck and Silkwood — prompting Hanks to offer a group movie session. "I think we should all go to the theater and watch Cher's movies right now," he said.
"Let's have a Cher-a-thon!" Roberts enthusiastically declared.
According to a video posted on Roberts' stylist Elizabeth Stewart's Instagram page, Hanks, Cher, and Roberts posed for a series of hilarious shots backstage at the concert. In one photo, the trio stood with their arms around each other, smiling for the camera.
Hanks' recollection of his time as a porter comes after he recently stated that he would take on food service duties in exchange for a spot on a future moon mission.
"I would like to be the guy in charge of serving food and making jokes to and from the moon," Hanks told The Telegraph in September while promoting his new immersive exhibition, The Moonwalkers, in London.
"If there was room, I would be the guy that cleans up, makes jokes, tells stories and keeps everybody entertained.""I'm your man. I would probably sign up right now!" Hanks continued. "That might be a good idea, I'll do all the work. I'll clean the toilet. I'll serve the food. I'll fold clothes. I'll stow the gear. That way the others could be free to do other stuff," reported People. (ANI)
Ananya Panday, Siddhant Chaturvedi surprise fans at NH7 Weekender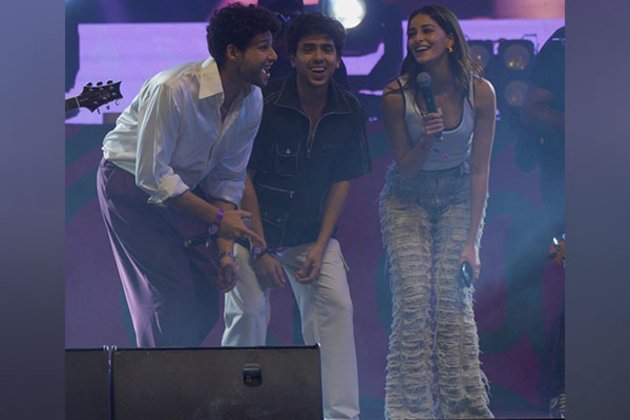 Pune (Maharashtra) [India], December 4 (ANI): Actors Ananya Panday, Siddhant Chaturvedi and Adarsh Gourav recently attended the NH7 Weekender 2023 music festival in Pune, where they performed their song 'Do Jo Hota Hai' from their upcoming film 'Kho Gaye Hum Kahan' live in front of audiences.
Pictures and videos from the gala have been doing the rounds on the internet. Take a lookAn ode to the carefree essence of youth, 'Hone Do Jo Hota Hai', in its melodic concoction brews a cup of warm feelings for the listeners. OAFF and Savera's music is blended perfectly with Lothika's vocals and compliments Savera's breezy voice. The lyrics, which weave the music together, have been penned to action by veteran Javed Akhtar.
Speaking of 'Kho Gaye Hum Kahan', 'Kho Gaye Hum Kahan' is a 'coming-of-digital-age' story about three friends in their mid-20s navigating life in the world of social media.
Set in Mumbai, this refreshing narrative of three friends is brought to life by the debutant director Arjun Varain Singh and the creative forces, known for exploring different facets of friendship, Excel Entertainment's Ritesh Sidhwani and Farhan Akhtar in collaboration with Tiger Baby's Reema Kagti and Zoya Akhtar.
'Kho Gaye Hum Kahan' chronicles the lives of Imaad (Siddhant Chaturvedi), Ahana (Ananya Panday) and Neil (Adarsh Gourav), through the very relatable journey of three best friends together navigating aspirations, relationships and emotions.
Bringing their infectious energy from reel to real, the young and dynamic cast helped turn a wall on the bustling street in Mumbai into a vibrant mural, capturing their friendship and inviting the crowds to join their journey as they kicked off the promotions for the film.
'Kho Gaye Hum Kahan' is set to arrive on December 26 on Netflix. (ANI)
Emily Blunt shares how 'The Office' fans react when they spot her with John Krasinski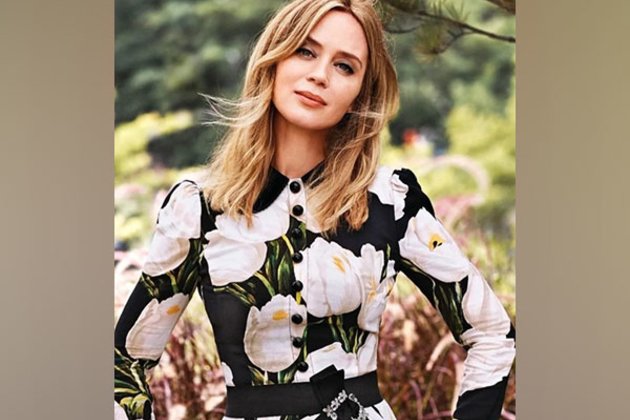 Washington [US], December 4 (ANI): The popular sitcom 'The Office' may have ended more than a decade ago but that doesn't mean fans of the NBC comedy are over the relationship between Jim (John Krasinski) and Pam (Jenna Fischer).
On the latest episode of Variety's Awards Circuit podcast, Krasinski's wife, Emily Blunt, admitted fans aren't always happy to see her out with her 13-year-old husband and they yell at her, reported People.
'The Office' is an American sitcom television series that follows the daily lives of office workers at the fictional Dunder Mifflin Paper Company's Scranton, Pennsylvania, branch. It ran on NBC for nine seasons, from March 24, 2005, until May 16, 2013.
'The Office's original cast included Steve Carell, Rainn Wilson, John Krasinski, Jenna Fischer, and BJ Novak; however, the ensemble cast changed frequently throughout the series' existence. Outside of the core cast, notable actors include Ed Helms, Rashida Jones, Amy Ryan, Mindy Kaling, Craig Robinson, James Spader, Ellie Kemper, and Catherine Tate.
"Do you know how many people still yell out, 'I wish you were with Pam!' like when I'm walking next to him?" Blunt, 40, shared. "'Where's Pam?' I'm like, 'She's not here!'"When asked if she had met Fischer, she replied, "She's the best. She's one of our dearest friends. We love Jenna."Fischer, 49, acknowledged in 2020 that she finds it difficult to explain to fans that she and Krasinski, 44, are only former on-screen lovers on 'An Oral History of The Office'.
"People don't know how John and I are not a couple in real life," Fischer told host Brian Baumgartner, who played Kevin Malone on the series at the time. "They don't understand it."During the nine seasons of 'The Office,' Jim and Pam flirted, dated, broke up, reconciled, married, had two children, and eventually relocated from Scranton to Austin, Texas.
"I don't know how to explain it, because it's a little bit like telling kids there's no Santa," she added.
Fischer explained that she feels like she has to "justify" why she and Krasinski aren't "actually in love." Krasinski has been married to Blunt since 2010, while Fischer tied the knot to writer and director Lee Kirk the same year. She was previously married to James Gunn from 2000 to 2008.
On 'Watch What Happens Live with Andy Cohen', the actress previously acknowledged her on-screen connection with Krasinski.
"Oh, John and I have real chemistry," she shared. "There's like a real part of me that is Pam and a real part of him that's Jim, and those parts of us were genuinely in love with one another."However, Krasinski clarified that his former costar's words were misconstrued. "I think that was wildly misquoted or taken out of context," Krasinski told The Daily Beast at the time.
"I'm sure she was trying to say something nice about how genuine the acting relationship was–of bringing a relationship that became that popular onscreen – and I think we both feel it's such an honour to be a part of that relationship," reported People. (ANI)