Taxi booking will be 80% online in 'smart' Dubai city
Dubai's Roads and Transport Authority (RTA) has endorsed a plan to shift from conventional taxis' street-hail to e-hail services, aiming for an 80 per cent e-hail adoption rate in the coming years.
The decision stems from the success of Hala e-hailing rides, which accounted for 30 per cent of all taxi trips in Dubai in 2022.
Mattar Al Tayer, Director-General, Chairman of the Board of Executive Directors of the RTA, said, "the expansion of taxi e-hail services, as opposed to street-hailing, reinforces the government's goal of transforming Dubai into the world's smartest city. This step also aligns with the worldwide shift in urban transportation planning, focusing on improving individual mobility, decreasing dependence on private cars, fostering happiness among residents, delivering outstanding services to visitors, and boosting customer satisfaction."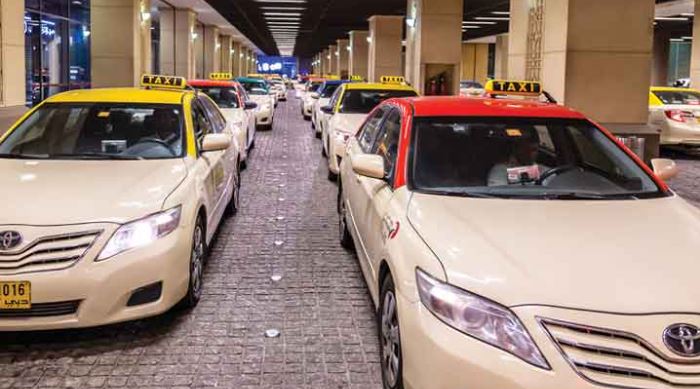 E-hailing has emerged as the most efficient means of matching taxi supply with demand and providing customers with hassle-free, efficient taxi services.
Al Tayer said the service boosts the efficiency of taxi operations by streamlining the process of locating and booking rides electronically, which leads to a higher percentage of trips with shorter waiting times of 3.5 minutes or less, thereby increasing customer happiness and satisfaction while reducing wasted mileage, fuel consumption, and carbon emissions.
He added that customers can also benefit from other features such as seamless in-app e-payment, optimal route selection, trip-sharing options, access to driver and vehicle details, and the ability to rate both the service and the driver.
These services further support RTA's initiatives to integrate diverse transport modes and offer first- and last-mile solutions, enabling mass transit users to conveniently reach their ultimate destinations.
#RTA has endorsed a plan for a gradual shift from conventional taxi's street-hail to e-hail services, aiming for an 80% e-hail adoption rate in the coming years. https://t.co/6pqh6VIL3f@halaride pic.twitter.com/5TiCJHiwxh

— RTA (@rta_dubai) March 19, 2023

Russian company expanding taxi business in Dubai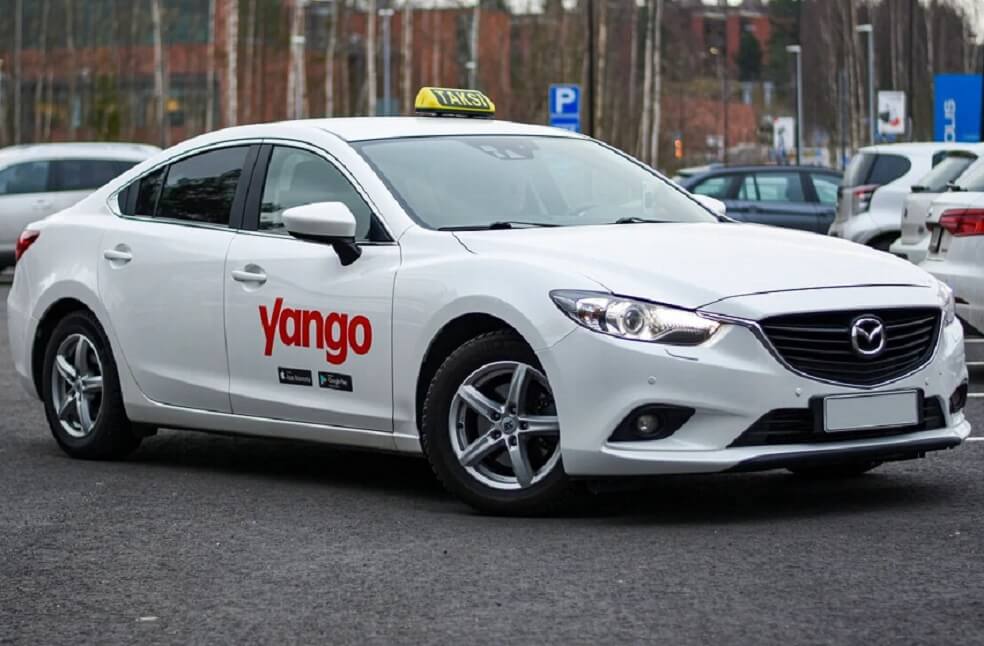 Yango – a ride-hailing, delivery and e-grocery company with Russian origins – is gaining popularity and challenging industry majors Uber and Careem in Dubai, Bloomberg reported on Wednesday, citing sources.
Its share of the local ride-hailing market in May amounted to between 4% and 8%, less than a year after the company started operations in the UAE's most populous city, according to the report.
Yango launched in Dubai in September 2022. It's operated by Netherlands-based company Ridetech International, formerly Yandex Taxi, a subsidiary of Yandex NV, the Dutch-registered holding company for the Russian IT conglomerate Yandex.
Analysts note that the company's popularity stems from the influx of Russian businesses and expats, who have been relocating to the UAE over the past year amid anti-Russia sanctions imposed in the West. According to Islam Abdul Karim, Yango's regional general manager, the number of orders for Yango rides is growing at an average of about 20% every week.
Yango's main rivals in the region, US-based Uber and Uber-owned local firm Careem, told Bloomberg that they welcome the competition.
Uber and Yandex have already faced off in the Russian ride-hailing market. Their rivalry ended in 2017, when the companies merged their Russian businesses to form a joint venture with Yandex as the leading partner. Last month, however, Yandex bought out Uber's share in the company for $702.5 million, becoming the sole owner.
Steep fines introduced in UAE for these traffic violations
The UAE has introduced new traffic penalties with fines of up to $545 (AED2,000) and see vehicles impounded for 60 days.
The Ministry of Interior announced the new fines, saying the new rules were to "achieve safety of society."
The new rules are aimed especially to ensure order and safety amid emergencies and inclement weather.
Under the new traffic rules, it will be an offence to:
Gather near valleys, flooded areas and dams during rainy weather. Motorists who do so face a fine of AED1,000 ($272) and receive six black points
Enter flooded valleys while overflowing with rainwater, regardless of their level of danger. Motorists who do so face a fine of AED2,000 ($545) and receive 23 black points. They will also have their vehicle impounded for 60 days.
Obstruct the relevant authorities from regulating traffic; or ambulance and rescue vehicles during emergencies, disasters, crises and rains; and in flooded valleys. Motorists who do so face a fine of AED1,000 ($545) and receive four black points. They will also have their vehicle impounded for 60 days.
During times of heavy rainfall, it is not uncommon for authorities to issue driving alerts in the UAE and advise motorists to stay away from areas prone to flash flooding and disruption on roads.
Bus network in Dubai revamped with some new routes and others modified
Three new metro link bus routes will be launched in Dubai from May 19, according to the Roads and Transport Authority. There will be modifications to the schedules of few existing routes to expand the reach of the public bus network and step up its integration with other mass transit means in the emirate.
New routes:
Route 51 will connect Al Khail Gate and Business Bay Metro Station, operating at a frequency of 20 minutes during peak hours.
Route SH1 will shuttle between Dubai Mall Metro Station and Sobha Realty Metro Station at a frequency of 60 minutes.
Route YM1 will run between UAE Exchange Metro Station and Yiwu Market at a frequency of 60 minutes.
Modified routes:
The path of Route F47 will be modified to terminate at Dubai Investment Park Metro Station. Those heading to Dubai Investments Park should use the current routes F51, F50, F48 and F46.
Route 50 will end at Business Bay Metro Station. Passengers bound for Al Khail Gate should opt for the new Route 51.
Route C15 will be extended to include Al Mamzar Beach Park bus stop.
Route E102 will be extended to end at Al Jaffiliya Bus Station.
The Public Transport Agency will also make improvements to the journey times of 48 other bus routes: 91A, C04, 91, 84, 81, 77, 67, 66, 64, 62, 61, 53, 51, 50, 29, 24, 22, 21, 17, 13, 8, 7C09, C15, C28, D03, E700, F01, F05, F06, F08, F10, F21, F26, F27, F30, F36, F47, F57, J01, N55, X02, X13, X22, X23, X28, X25 & X64.