Now make video calls and chat with Etisalat's own messenger app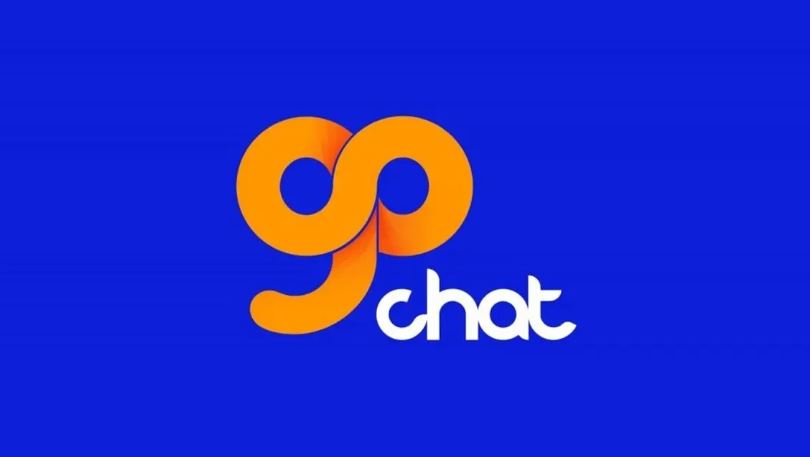 Etisalat by e& has announced the launch of GoChat Messenger, an all-in-one free voice and video calling app, giving customers the flexibility of accessing unique features.
GoChat Messenger offers a hassle-free experience for customers to easily make and receive voice and video calls, chat with friends and family, transfer money to their families, pay bills, play games, stay updated with the latest news and events, and access Smiles vouchers and deals as well as several home services.
The app is in line with the overall vision of etisalat by e& to empower customers with seamless digital applications, enabling experiences that enhance their digital lifestyles. Etisalat announced its rebranding in February and the messenger app is one of the major decisions since.

Since the pandemic, the market witnessed an increase in penetration and popularity for internet calling apps. GoChat Messenger is the latest addition to the suite of products and services that will benefit customers in the face of the ever-growing need for amplified connectivity in a post-pandemic era.
You can download the app from Google Playstore here or the iOS store from here.
ALSO READ
UAE ranks first regionally and twelfth globally in growth potential
UAE announced Eid Al Adha holiday dates for private sector
UAE petrol prices go up by 50 fils
It is a global application that can be downloaded by anyone in the world, only requiring a mobile number for registration, connecting the UAE population with friends and family across the globe and can be downloaded via Android and iOS app stores.

UAE sends emergency humanitarian aid to Somalia
The International Humanitarian City (IHC) has promptly responded and supported the World Health Organisation (WHO)in dispatching and transporting much-needed aid to Mogadishu, Somalia, following a deadly car bombing that claimed the lives of more than 120 people and injured at least 300 others.
A consignment including 38 metric tons of trauma kits and surgical equipment – valued at approximately USD 130,000 – was airlifted earlier today and will support first responders in the Somalian capital, helping alleviate the suffering of around 55,000 people due to the overwhelming effects of the car bombing.

Giuseppe Saba, CEO of IHC, said, "In line with the commitment and mandate of the IHC, the City responded to the request of the WHO to assist with the urgent dispatch of aid to Somalia. The IHC facilitated and funded the logistics and transportation cost, accounting for 60% of the total operation's cost through its Global Humanitarian Impact Fund (GHIF). The GHIF mobilizes resources from the private and public sectors to swiftly respond to emerging humanitarian crises, affirming the role the IHC plays, leading from the front and enhancing global humanitarian preparedness.''
Dr. Ahmed Al-Mandhari, WHO Regional Director for the Eastern Mediterranean, said, "As part of a broad United Nations response to the blasts in Mogadishu, the World Health Organization, in partnership with International Humanitarian City, is now delivering another 38 metric tons of trauma and emergency surgery medicines, infusions, and supplies to reinforce recovery efforts. On Saturday, WHO's Logistics Hub in Dubai coordinated the first charter flight carrying supplies to treat approximately 2,500 patients for trauma and burn-related injuries. These additional supplies are critically needed to ensure that essential medicines and infusions are available in Mogadishu to care for blast victims and prevent further loss of life. Thanks to the support of the Dubai Government, the International Humanitarian City, and the Government of the UAE, WHO's logistics hub in Dubai can rapidly respond to acute health emergencies around the world to deliver humanitarian aid to those in greatest need, in line with our collective Regional vision of "Health for all, by all."
In 2022, Somalia was among the top 10 recipient countries to receive humanitarian aid from IHC members and partners, which in addition to the WHO, include other UN agencies and world-leading humanitarian organizations such as the High Commissioner for Refugees (UNHCR), the World Food Programme (WFP), and the International Federation of the Red Cross (IFRC). Founded in 2003, the IHC houses aid across its 140,000 sqm warehouses at a crossroads between the Middle East, Africa, Europe, and far East and South Asia, with assistance dispatched from the city reaching two-thirds of the world's most vulnerable populations in about four hours.
DVCOM promises ICT 'watershed' moment at Gitex 2022
DVCOM is ready to take enterprise collaborations to the next level with the latest in hyperconverged infrastructure (HCI) when this year's five-day GITEX Global opens at the Dubai World Trade Centre on October 10.
The region's leading ICT value-added distributor is set to unveil its most advanced solutions for physical as well as hybrid or cloud-enabled offices at the biggest tech gathering of its kind, as businesses continue to adapt to new norms shaped by HCI tools and platforms.
"This is a watershed for those in the Information and Communications Technology (ICT) industry and their end users," managing director Renjan George said. "Whilst the levels of doing business may still be gradually trudging back to pre-pandemic levels the world over, here in the UAE we have gone ahead of the curve thanks to our new modes of communications and conducting our businesses on a daily basis."
George added the company will help small and big businesses at this year's GITEX Global achieve "an agile and seamlessly collaborative-converged-communication environment using data- voice-video with the cutting-edge HCI model.
"There's no doubt that the way we do our business today has changed forever already in the wake of Covid-19 and there's no way we are going back on the tech advancements we have made as a whole community since.
"And so now is the best time to unleash our portfolio of pioneering technologies to not just upgrade existing meeting room solutions but also provide a platform for cloud-based communications and hybrid workplace solution," says George whose tech company brings over 20 years of domain expertise in telecommunication solutions having built its foundations on a unique portfolio of product and solutions from world class brands and a widespread network of channel partners.
Transforming infrastructure with FABULIX state-of-the art computing
One of DVCOM' partners headlining this year's GITEX will be ISSQUARED®, one of the world's fastest growing cyber security, cloud infrastructure companies. During the five-day event at the Dubai World Trade Centre, the California-headquartered firm will launch FABULIX, that is expected to transform an infrastructure with state-of-the art computing, networking, and virtualization all in one seamless system.
"This hyperconverged infrastructure platform is our answer to autonomous infrastructure as it combines compute, storage, network and virtualization resources in a single easy-to-use system," adds George while explaining how it provides a cost-effective solution for small and medium size enterprises to meet their most demanding workloads, having been built on Microsoft Windows Server 2019.
"With different architectures to choose from, FABULIX will simplify your demanding workloads in a sustainable cost-controlled way whether your infrastructure is on premise, hybrid, or in the cloud," he says, adding how it provides a pre-built solution that is easily customisable to manage existing virtualized workloads while gaining cloud efficiencies on premise.
Revolutionising edtech with Onescreen's video collaboration and AI
Another debutant expected to turn heads at this year's GITEX is the San Diego-based EdTech provider Onescreen. "Our interactive screens and exceptional Guru Support services are well sought after in the education, healthcare and business sectors, and we have many more exciting products that will be showcased at the GITEX event," says Sufian Munir, CEO of the complete smart school technology provider with expertise in security, video collaboration and AI.
All in one and one for all with Yeastar's innovative smart office tech
However, one of the biggest draws for those visiting DVCOM at the region's largest technology gathering this year will be a unique hands-on experience of Yeastar's unified communications solutions and products. At the top of it all is the Yeastar Desk Booking and Visitor Management System, another debut act at this GITEX.
"This will let you discover how this major step orchestrates a truly all-in-one workplace management solution and disrupts the market. We will showcase how a Yeastar Workplace is the right workplace tech for an office of tomorrow, covering every needs – from meeting room bookings and desk bookings to visitor management," says Prince Cai, Vice President at Yeastar while highlighting the GITEX participation of the leader in integrated workplace management platform for meeting rooms, desks, and visitors.
New age seamlessness for future-ready workplaces with Yealink
Talking about making collaborations more intelligent and convenient, George says, there will be Yealink bringing arguably 'the most innovative tech to modern workplaces' in partnership with Microsoft. "This time, Yealink will introduce to visitors their MeetingBoard 65 and its new collaboration display solutions, making them experience on-site the new age seamlessness of collaborations for the future-ready workplace," says George, while summing up the leading unified communication (UC) terminal solution provider's involvement at GITEX 2022.
Unified access with Akuvox's improved security and communication
Meanwhile, Akuvox, a global leader in smart AIoT products and solutions, will be at this GITEX with its newly launched smart home brand akubela.
"Akuvox strives to unleash the power of technologies to improve people's lives with better communication, greater security, and more convenience. The GITEX GLOBAL 2022 will be a great opportunity to explore Akuvox smart intercom and akubela smart home," adds George while talking about Akuvox smart intercom that encompasses artificial intelligence, SIP, Android, cloud, security, and other advanced technologies to leverage vast fields of technologies for smart building access.
GITEX Global 2022, the world's largest tech and startup super-connector event of its kind, will take place at the Dubai World Trade Centre from Oct 10 – 14, 2022.
About DVCOM
DVCOM Technology is a specialist value-added distributor in the Middle East that represents some of the most dynamic ICT vendors and solutions offerings. DVCOM oversees the rise of digital business service that go beyond support and maintenance and helps companies to accelerate their business transformation. Their products and solutions include Cloud-Centric Unified Communication and Collaboration suite, Microsoft teams and Zoom video solutions, Interactive touchscreen, Workplace Management, Physical Security solutions and various innovations that companies need to prepare for the future and transform themselves into an intelligent enterprise.
UAE petrol prices take another welcome hit for inflation this October
Motorheads in the UAE are rejoicing and it is not just the drop in temperatures. The country's fuel price committee has announced petrol and diesel prices for the month of October 2022 with a dip for a third successive month. Around 37-38 fils have been shaved off in each petrol category
In October, Super 98 petrol will cost Dh3.03 per litre, Special 95 at Dh2.92 and E-Plus 91 at Dh2.85. Diesel has been priced at Dh3.76 a litre.
Retail fuel prices crossed Dh4 per litre mark for the first time in June 2022 since UAE announced deregulation in 2015, and reached a peak of Dh4.63 per litre in July 2022. The surge, however, has now been offset by some distance.
أسعار الوقود الشهرية: أسعار الوقود لشهر أكتوبر 2022 وفقاً للجنة متابعة أسعار الجازولين والديزل في #الإمارات

⛽ Monthly Fuel Price Announcement:
October 2022 fuel prices released by the #UAE Fuel Price Follow-up Committee pic.twitter.com/KKXa0xcj7J

— Emarat (امارات) (@EmaratOfficial) September 30, 2022
Over August and September, prices came down Dh1.4 per litre in response to a decline in energy costs brought on by concerns that recessions will soon engulf the world economy.
The price reduction was expected. As a result of worries about an impending global recession, oil prices fell to their lowest levels since January earlier this week. On Thursday afternoon, WTI was selling for $82.39 a barrel and Brent was trading at $89.6.
According to globalpetrolprices.com, the average price of gasoline in the United Arab Emirates is Dh3.3 per litre, which is significantly less than the Dh4.66 per litre price of gasoline worldwide.
Here's what a full tank will cost you
| | | | | |
| --- | --- | --- | --- | --- |
| COMPACT (avg 51 litres) | October | September | August | July |
| Super 98 petrol | 154.53 | 173.91 | 236.13 | 211.65 |
| Special 95 petrol | 148.92 | 168.30 | 230.52 | 205.33 |
| E-plus 91 petrol | 145.35 | 164.22 | 226.44 | 201.96 |
| | | | | |
| --- | --- | --- | --- | --- |
| SEDAN (avg 62 litres) | October | September | August | July |
| Super 98 petrol | 187.86 | 211.42 | 287.06 | 257.86 |
| Special 95 petrol | 176.70 | 204.6 | 280.24 | 249.86 |
| E-plus 91 petrol | 238.08 | 199.64 | 275.26 | 245.52 |
| | | | | |
| --- | --- | --- | --- | --- |
| SUV (avg 74 litres) | October | September | August | July |
| Super 98 petrol | 224.22 | 252.34 | 298.22 | 342.62 |
| Special 95 petrol | 216.08 | 244.20 | 290.08 | 334.48 |
| E-plus 91 petrol | 210.90 | 238.28 | 284.16 | 328.56 |
The decrease in gasoline costs has a favorable effect on inflation in the countries, raising the cost of food and other commodities.
While US West Texas Intermediate crude for November delivery fell to $76.71 per barrel, Brent crude futures for November finished down at $84.06 per barrel.
"A tough period has begun. Lower growth and higher inflation rates were the two main global variables that caused the decline [in oil prices], according to Abdul Jabbar.
Opec+ has increased oil production this year in an effort to reverse the unprecedented cuts made in 2020 after the pandemic drastically reduced consumption.
However, due to underinvestment in oilfields by some Opec members and output losses in Russia, Opec+ has recently failed to meet its desired output gains.
______ ALSO READ _______
Oil prices are 'nowhere near' peak yet, says UAE energy minister
Oil pinch hurt growing in the UAE as Uber, Sharjah Taxi take cues