Zim Afro T10 gets title sponsor in Cyber City developers
Cricket's fastest format, T10, is heading to Zimbabwe and a much-awaited 10-over tournament now has a title sponsor. The Zim Afro T10 have announced that the tournament's naming rights have been given to real estate giants, Zim Cyber City.
The Zim Cyber City Zim Afro T10, in association with T Ten Global Sports, represents franchise cricket's first foray into Zimbabwe. It will commence on July 20 and the grand finale is scheduled for July 29, with all the games taking place in Harare.
The tournament will feature five privately owned teams battling it out for the top prize. These include the Harare Hurricanes, Durban Qalandars, Cape Town Samp Army, Bulawayo Braves and the Joburg Buffaloes.
The player's draft for the inaugural edition of the Zim Cyber City Zim Afro T10 is scheduled to take place on July 2 at a grand ceremony in Harare.
"We are delighted to welcome Zim Cyber City on board for the Zim Afro T10. Over the years, they have received plenty of affection for their work and professionalism in Zimbabwe, and we hope this partnership can stand the test of time and build something special. The beautiful country of Zimbabwe has a rich history in cricket and we hope this collaboration can help the cricketing ecosystem as well," said Nawab Shaji Ul Mulk, Founder and Chairman of T Ten Global Sports.
"The nation and the cricket fans of Zimbabwe have been waiting for the Zim Cyber City Zim Afro T10, and we are thrilled to be associated with such an entertaining creation. I am certain the cricket family will absolutely enjoy this and embrace it as a part of the country. This partnership has the potential to make a serious mark in the cricketing ecosystem over the years, and we have high hopes for all stakeholders," said Tendayi Hlupo-Mamvura, CEO, Zim Cyber City.

UAE's historic space mission ends with astronaut Sultan Al Neyadi's return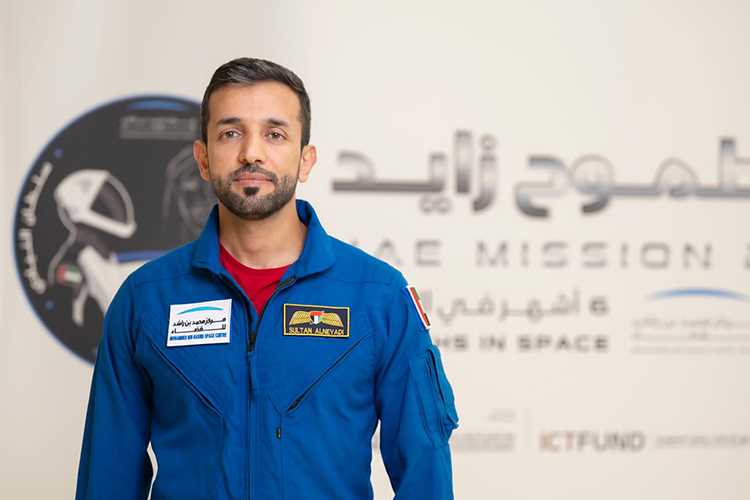 UAE astronaut Sultan Al Neyadi and his fellow Crew-6 members have successfully returned to Earth, concluding their historic space mission. The crew members safely disembarked from the Dragon Endeavour spacecraft with assistance from SpaceX recovery personnel. Al Neyadi, the last to exit the spacecraft, completed the process exactly one hour after the splashdown.
Welcome home, #Crew6!

After six months of science and discovery aboard the @Space_Station, our Crew-6 team splashed down at 12:17am ET (0417 UTC) and will be picked up shortly by recovery teams. pic.twitter.com/zf635dfUKF

— NASA (@NASA) September 4, 2023
Crew-6's remarkable space mission spanned an impressive 186 days, setting a new record as the longest mission in Arab history. The Dragon capsule made a secure touchdown off the Florida coast at 8:17 am on a Monday, with Al Neyadi emerging from the Dragon spacecraft just an hour later. During this mission, Al Neyadi achieved significant milestones, elevating the UAE's status in the global space arena. He completed the longest-ever space mission by an Arab, spending six months aboard the International Space Station (ISS) and conducting groundbreaking scientific experiments for the betterment of humanity and scientific advancement.
As Sultan Al Neyadi, the UAE's second astronaut, emerged from the Dragon spacecraft, he greeted onlookers with a smile and a wave. It's worth noting that astronauts returning from extended periods in space often experience an adjustment period as they readapt to Earth's gravity. The recovery process for the crew may take up to two hours to ensure their well-being after this remarkable mission.
UAE's economic agreements with Turkey and Indonesia spring into action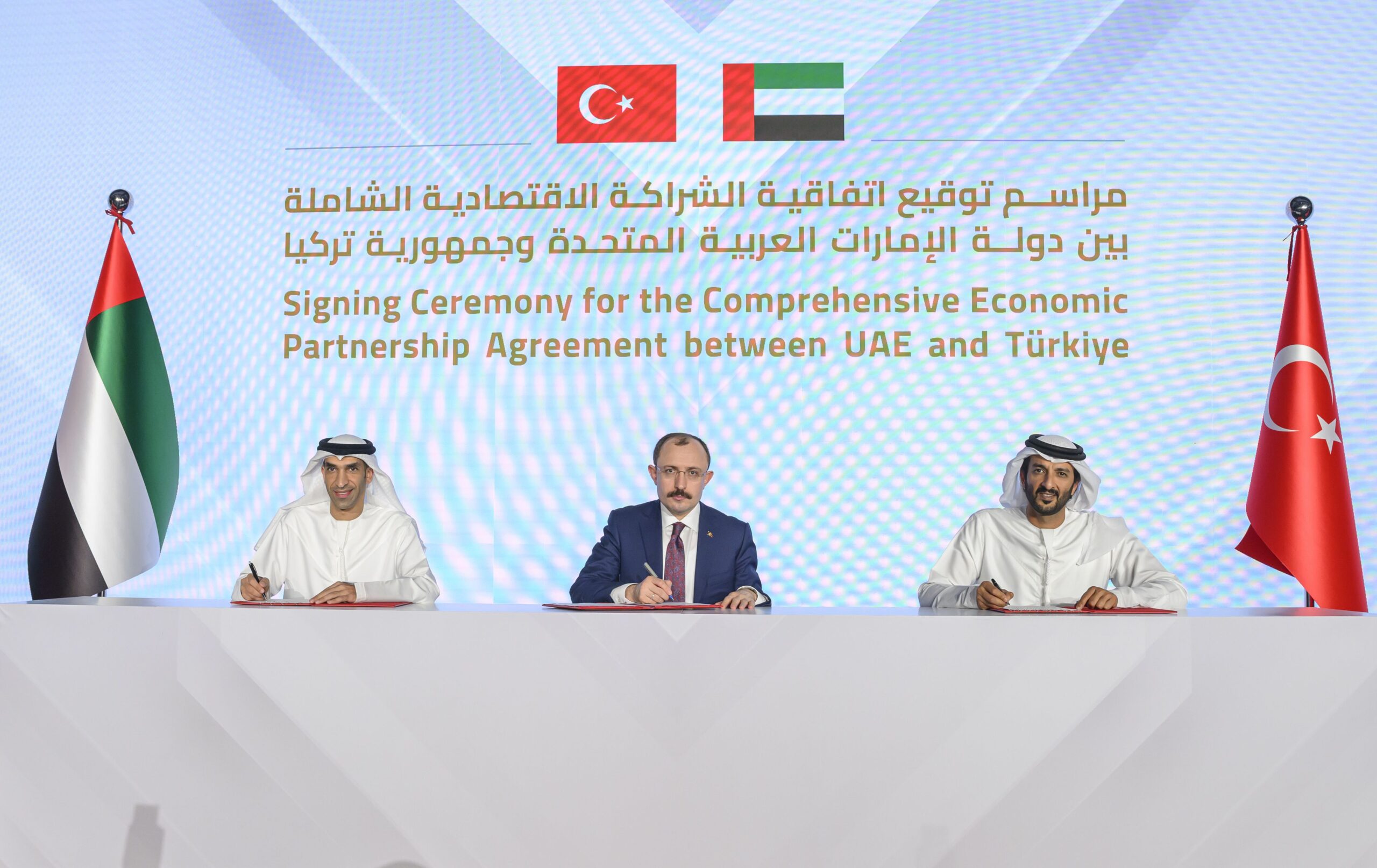 The United Arab Emirates (UAE) is entering a new era of economic collaboration with two rapidly growing global players as it activates two of its Comprehensive Economic Partnership Agreements (CEPAs). The UAE-Türkiye CEPA and the UAE-Indonesia CEPA have officially come into force, setting the stage for enhanced trade and investment cooperation.
The primary goal of these CEPAs is to foster economic ties by doubling non-oil trade. The UAE-Türkiye CEPA aims to elevate bilateral non-oil trade to an impressive $40 billion within five years, while the UAE's CEPA with Indonesia seeks to push non-oil trade beyond $10 billion within the same timeframe. These agreements also aim to facilitate investment projects valued at $10 billion in various sectors.
In the words of HE Al-Zeyoudi, "The implementation of our CEPAs with Türkiye and Indonesia marks a significant step forward in our foreign trade program. Both agreements will unlock significant opportunities for our private sector in two of the world's most dynamic centers of growth."
These CEPAs are the third and fourth of their kind to come into force for the UAE, following successful agreements with India in May 2022 and Israel in April 2023. They are a testament to the UAE's foreign trade agenda, strategically forging robust economic connections with nations of global importance. Both CEPAs promise to reduce or remove tariffs on a wide range of goods, eliminate trade barriers, and create pathways for investments in vital sectors like logistics, energy, food production, fintech, e-commerce, and travel and tourism.
The UAE-Indonesia CEPA, inked in Abu Dhabi in July 2022, aims to significantly boost bilateral non-oil trade from $4.08 billion to over $10 billion within five years. Additionally, the agreement targets a combined trade in services worth $630 million by 2030. Notably, over 80 percent of UAE exports to Indonesia will now be exempt from customs duties under this pact. This partnership also has an eye on nurturing the rapidly expanding Islamic economy, projected to reach $3.2 trillion by 2024. It will accelerate investment projects worth $10 billion across sectors like agriculture, energy, infrastructure, and logistics. The UAE-Türkiye CEPA is equally impactful, having eliminated or reduced customs duties on 82 percent of product lines, accounting for more than 93 percent of bilateral non-oil trade. Türkiye was the UAE's fastest-growing top ten trading partner in 2022, witnessing a 40 percent increase in non-oil trade to $18.9 billion. The newly liberalized trade environment is set to drive this figure to an impressive $40 billion within the next five years.
HE Al Zeyoudi also stressed that the Comprehensive Economic Partnership Agreements play a vital role in attaining the nation's objectives, in particular the vision laid out in "We The UAE 2031", which seeks to double the UAE's non-oil foreign trade to AED4 trillion and elevate national exports to AED800 billion. The recently published statistics from H1, 2023, which show a record non-oil foreign trade value of AED1.239 trillion for the first six months of the year, demonstrate that the UAE is firmly on track – and that the CEPA program will help maintain this upward trajectory.
Elon Musk's 'X' unveils audio and video calling features to come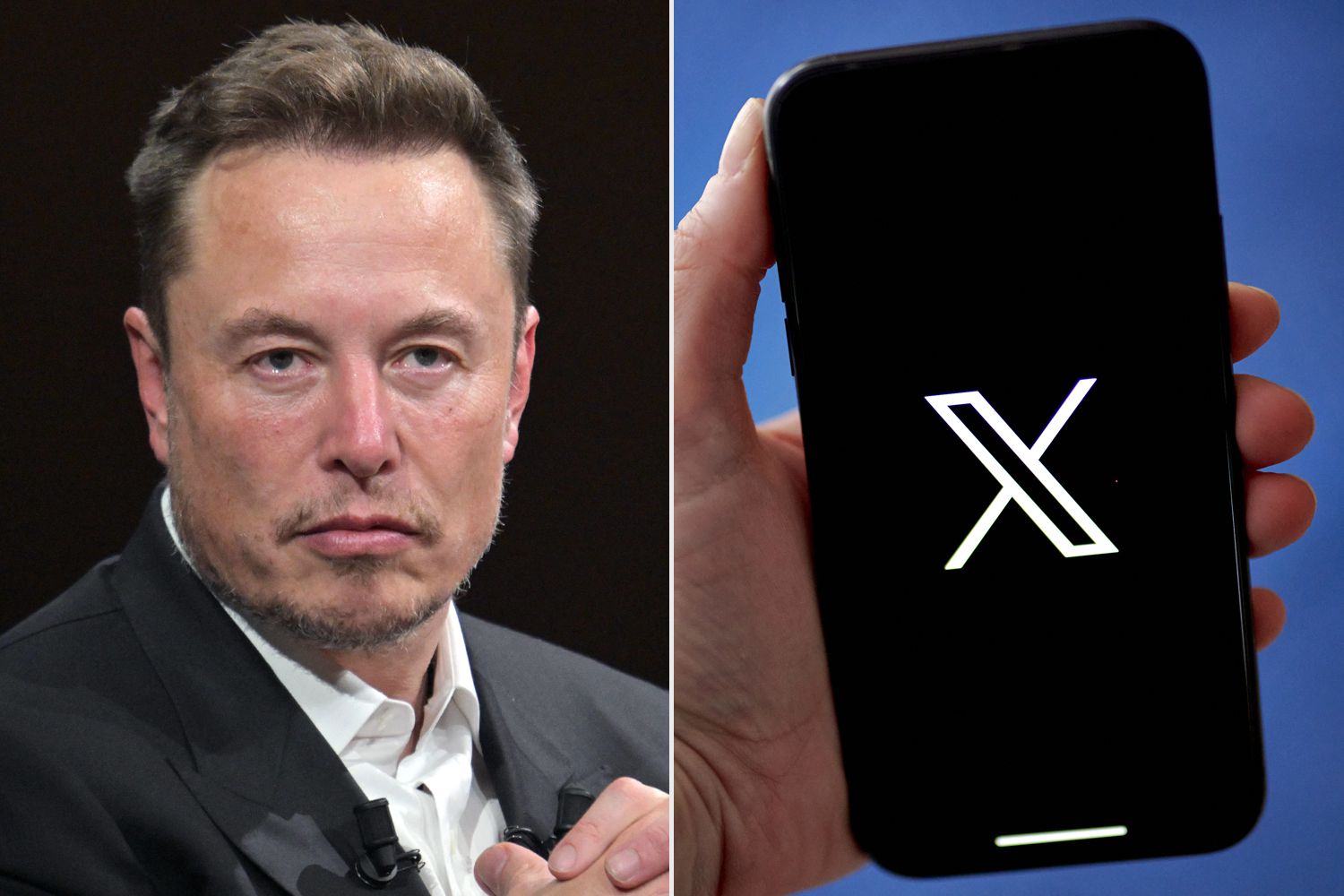 In a significant development, Elon Musk's social media platform, formerly known as Twitter and now rebranded as "X," is poised to introduce video and audio calling features. The announcement was made by Musk himself on August 31, when he took to the platform to declare, "Video & audio calls coming to X."
This move is part of Musk's broader vision to transform X into what he calls an "everything app." Notably, these features will be accessible across a range of operating systems, including iOS, Android, Mac, and PC. Importantly, users won't be required to share their phone numbers to avail themselves of these communication capabilities. According to Musk, the app is being positioned as an "effective global address book," emphasizing its multifaceted utility.
Video & audio calls coming to X:

– Works on iOS, Android, Mac & PC
– No phone number needed
– X is the effective global address book

That set of factors is unique.

— Elon Musk (@elonmusk) August 31, 2023
Beyond the communication enhancements, Musk also elaborated on X's role as a global address book. This announcement comes on the heels of changes to X's privacy policy, which now includes the collection of biometric data. However, it has refrained from providing a precise definition of what it deems as "biometric" data. Traditionally, this term encompasses data derived from an individual's facial features, eyes, and fingerprints. Additionally, reports from Bloomberg indicate that the app intends to gather information concerning users' employment and educational backgrounds.
The updated privacy policy of X states, "Based on your consent, we may collect and use your biometric information for safety, security, and identification purposes." This marks a significant expansion in the scope of data collection and utilization on the platform.
As X continues to evolve and expand its offerings, it appears poised to diversify its services well beyond its initial identity as a micro blogging platform. The introduction of video and audio calling, coupled with its positioning as a comprehensive address book, underscores Musk's ambition to make X an integral part of users' digital lives. The platform's growing foray into data collection and utilization also raises important questions about privacy and data security, which will likely be closely scrutinized as these changes take effect.