35th World AI Show ends with achievers honoured in Dubai
Headline staff
Dubai, May 26, 2022:
The two-day 35th global edition of World AI Show & Awards, the longest running AI series, organized by Trecon, closed on a high note with the inaugural World AI Awards to recognise contributions in various fields on Thursday.
Held under the patronage of the Private Office of Sheikh Saeed Bin Ahmed Al Maktoum, a member of the royal family of Dubai, the World AI Show and Awards brought together the most powerful voices in the global AI and RPA space.
The second day of the World AI Show kick-started with a panel discussion on Women in AI. The confluence of global AI women leaders equivocally stressed the significance for women to prove their worth and get recognition on merit. There was a broader representation of views with panelists from the UAE, Germany, and Oman on stage.
James Connolly, the regional director of DarkTrace, spoke about using artificial intelligence to surgically respond to fast and furious attacks and the threat landscape in 2022.
Padam Kafle, the Aster Hospitals head of IT and Automation, touched on the growth in enterprise adoption of the 5G network. Kafle took the award for best project implementation under the best AI use-case award in the private sector on behalf of Aster.
Other sessions included topics such as ethical uses of AI, ways for successful rapid implementation, trends, and scaling the adoption of AI to deliver business outcomes.
A special award was handed out to Eng Fahad A Alhamed, the Founder and Chairman of the Saudi Cloud Computing Association, who was given the AI Visionary of the Year award.
Emirates NBD Bank had three innovations shortlisted in the banking category and the team representing faced some nervous moments before knowing that it was the model they created for ensuring compliance with financial regulations using a quantitative scoring system with scorecards to identify bottlenecks.
In addition, they have created a call center analytics that uses AI to predict consumer behavior, as well as a Multiplier effect that gives the next-best action and personalization for a better banking experience.
With his ENBD colleagues, Sachin Chandna received the best AI use case award private sector in the banking segment along with his head of customer intelligence who received the AI proponent of the year award in the private sector as well.
Startup World Cup
The opening day saw the UAE finalist being spotted for the Startup World Cup. Affinsys, a startup running AI solutions for banks, telecom and insurance companies, won after the jury took a live decision based on final pitches from the top contenders and voted for UAE's representation among 60-plus countries from where the World Cup winner will receive $1 million funding.
The inaugural edition of the World AI Awards was hosted in top glory with many AI visionaries and true flag bearers of the MENA region receiving the award for their contribution in the field of artificial intelligence.
"Dubai has always welcomed talent and we always looking to create a better future, so it was only natural for us to be associated with this event," said Hisham Al Gurg, CEO at the Private Office. "AI is the future and it is nice to see so many experts and leading companies at World AI Show & Awards."
Winners of World AI Awards:
Best AI use-case in Private Sector:
Healthcare – Aliasgar Bohari, Zulekha Hospital
Education – Shameed Sait, GEMS Education
Banking – Sachin Chandna, Emirates NBD
Financial Services – Saurav Suman, The Family Office
Manufacturing – Wissam Al Adany, ADES Arabia Holding
Retail – Mustafa Hussein, IKEA, Saudi Arabia
Best Project Implementation – Padam Kafle, Aster Hospitals
Best AI use-case in Public Sector:
Healthcare – Dr Maryam Alsharaf, Emirates Health Services
Best Project Implementation – Dr Maryam Alsharaf, Emirates Health Services
Education – Saud Aldajah, Higher Colleges of Technology
Energy & Utilities – Awad El-Sidiq, Adnoc Distribution
Others
Best Young Role Model – Maya Hiba, Al Ramz Corporation
Best Value Chain – Raman Nathani, Rafed Pure Health
Most Popular Proponent of the Year – Sachin Chandna, Emirates NBD Bank
Visionary of the Year – Fahad Alhamed, Saudi Cloud Computing Association chairman

Dates revealed for Global Village Season 27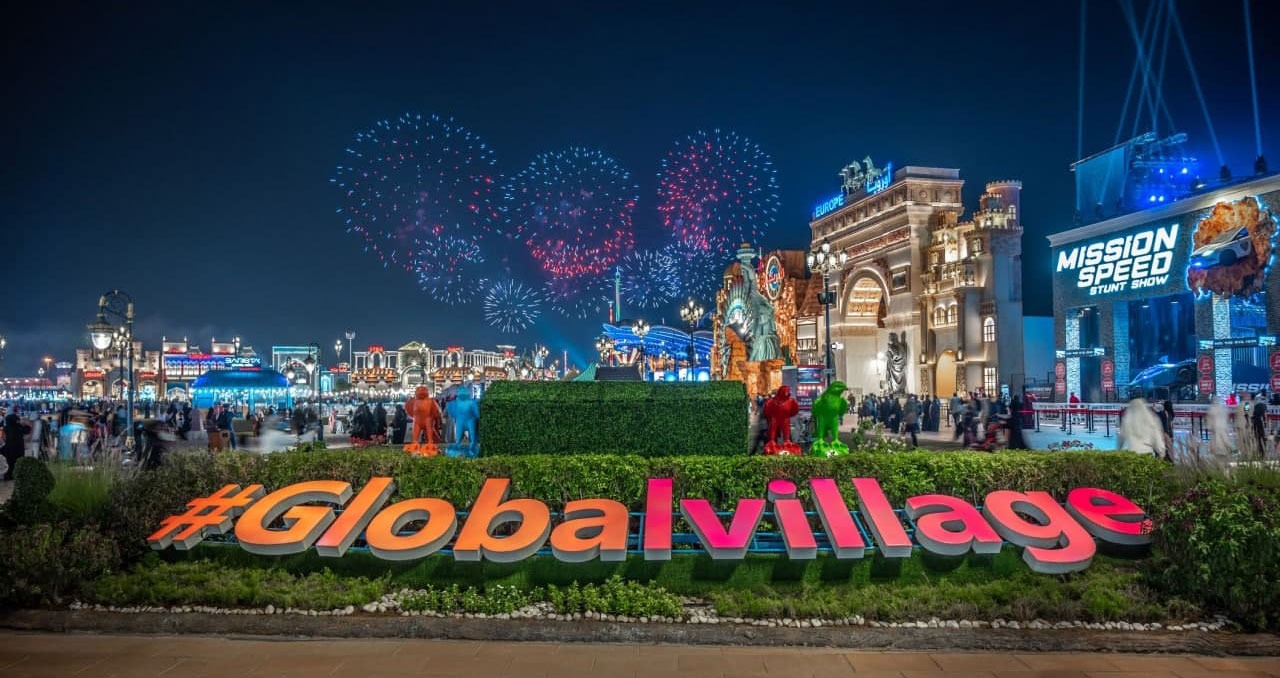 Hurrrray.…the countdown begins.
Global Village has announced its opening date for its coming season. The popular family-friendly destination will reopen on October 25, although little other details are known yet including when exactly it will run until and what will be new. However, on the official website, it says Season 27 followed by the dates "October 2022 — April 2023" which follows the typical dates the attraction usually stays open for.
Last season's Global Village had a record 7.8 million guests visit during the six months it was operational. This also includes an extended period, which saw the attraction stay open for an extra four weeks until May 7.
The destination marked its 26th season with 26 pavilions representing more than 80 cultures from around the world.
Among the countries and continents represented were: the UAE, Saudi Arabia, Bahrain, Kuwait, Afghanistan, China, Egypt, India, Iran, Iraq, Japan, South Korea, Lebanon, Morocco, Pakistan, Palestine, Syria, Thailand, Turkey, Yemen, Russia, the Americas, Africa and Europe.
Covid or recession cannot replace personal touch in networking, says BNI chief of UAE
Kumar Shyam
Dubai – A visit to the annual expo and members day of the Business Network International has revealed that the face to face meetings will still remain the preferred option for many.
While the world moved its business online wherever possible in the Covid-19 aftermath, the recessionary pressures that followed also meant people resorted to more networking.
"Not just this Covid, but four times in the past two decades that I have been associated with BNI, I have seen that membership figures have got the actual momentum only during times of recession," said Bijay Shah, the national director of BNI for Qatar and UAE.
According to BNI, it is the world's largest business networking and referral organisation. Shah put the member strength in the UAE to 800 members, who pay an annual subscription amount and then meet in person at a designated venue with a stipulated cover amount to cover for the costs of the venue and refreshments.
The annual day also provided businesses with an opportunity to explore mutual synergies through networking sessions while some also put up stalls to advertise their wares.
K Kalimuthu, Consul (Economic, Trade & Commerce) at the Consulate General of India also graced the event to mark 17 years of BNI in the UAE, which has mushroomed into 20 chapters and few about to start.
Members also came together to share industry knowledge and trends while there was a panel discussion on the importance of integration of the metaverse in businesses.
While the businessmen and professionals have gone back to operating onsite, the era of Zoom and Teams meetings online ensured that networking can happen virtually too.
Ask Mr Shah and members from the BNI at the expo at JW Marriott Marquis hotel, Dubai, the unanimous verdict is that personal meetings have their own strengths.
In a recent PwC Consumer Intelligence Series survey, 75 percent of 15,000 consumer respondents confirmed the observation that when it comes to business, the human touch is still extremely important.
"In a world where automation and digitalisation are the way to generate new businesses, human relationships have been challenged since a long time and to greater degree post-pandemic. BNI significantly contributes that to business growth through the power of building interpersonal relationships."
"We are growing in the UAE with close to 800 members and last year alone the members closed businesses worth over 336 Million AED," Shah said. "Not just in the UAE, BNI has a proven growth track record globally and is a business model able to grow in any economic environment. BNI is now franchising across the Middle East (email information@bni.ae to know more)."
Shirish Jain, a member, gave a real-life example to explain this. "What happens in online meetings is that the personal touch is lacking. Even in BNI, sometimes the important connections are made around the coffee table. For instance, four-five members are casually chatting and during a talk on metaverse, some shares an anecdote citing a friend whom I would love to do business with. So many times it has happened that we mention our friends and family who the network could benefit from and vice versa. So I would say in-person meetings are still better than online."
_________________
ALSO READ: Oil pinch hurt growing in UAE
_________________
The Expo and Members Day was loaded with a range of learning events, such as panel discussions with keynote speakers and members sharing their success stories. The event ended with a spectacular awards ceremony honoring and recognizing the members' achievements.
"Networking is an important element of every business. BNI aspires to be a guiding light for companies and individuals seeking to connect and thrive," Mr Shah added.
About BNI
It is a 37-year-old business and professional networking organization that allows only one person from each trade or profession to join a chapter. BNI has over 289K members worldwide, in over 75 different countries, from over 300 different types of professions. In each chapter, there is a long list of categories for businessmen and profession. Once a member signs up and fills up that category, the chapter blocks out others in the same providing monopoly to protect the member's interests.
Eid Al Adha holiday announced for UAE public sector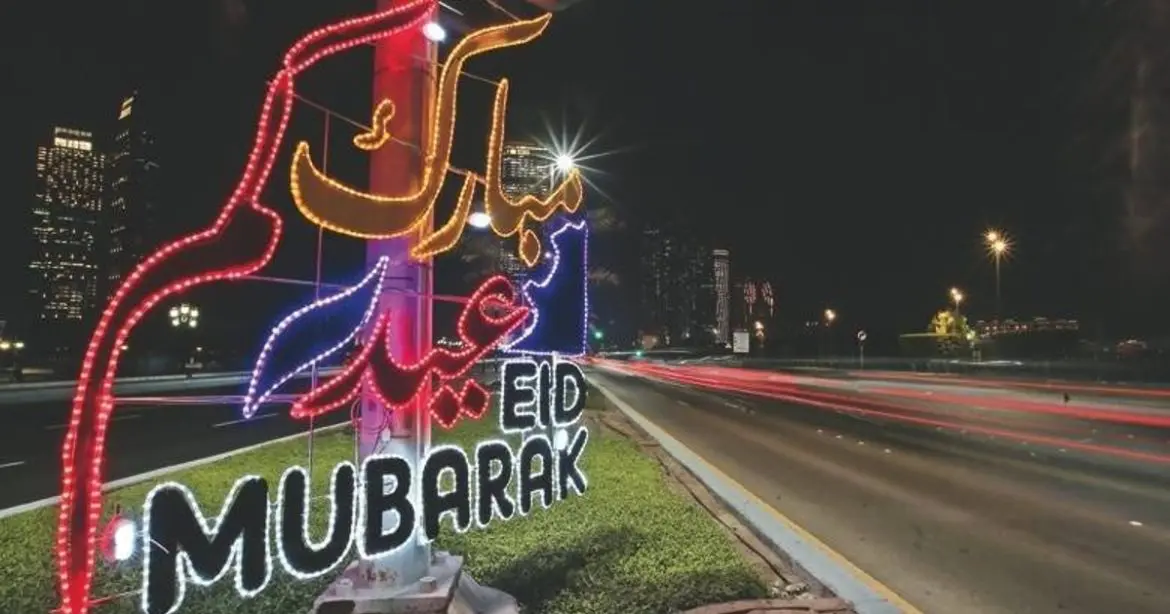 Public sector workers will enjoy a long weekend to mark Eid Al Adha.The Federal Authority for Government Human Resources said the holiday would run from Friday, July 8 until Monday, July 11. Work will resume on Tuesday, July 12.
#EidAlAdha holiday for federal government to begin on 8th July and ends on Monday, 11th July. #WamNews https://t.co/MZRBcaiVY3

— WAM English (@WAMNEWS_ENG) June 30, 2022
The crescent moon marking the beginning of the month of Zul Hijjah was sighted in Saudi Arabia yesterday Therefore, today, June 30, is the first day of the month. According to the official list of public holidays announced by the UAE Government, Arafah Day and Eid Al Adha holidays will be observed from Zul Hijjah 9 to 13. The corresponding dates on the Gregorian calendar are Friday, July 8, to Monday, July 11. This year, Eid Al Adha falls shortly after schools finish up for the summer holidays and airlines anticipate hundreds of thousands of people travelling during that period.