A central bank digital euro could save the eurozone – here's how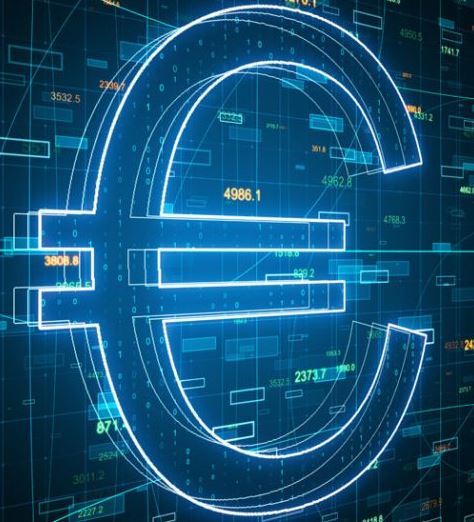 Published via The Conversation (UK Edition)
The European Central Bank and its counterparts in the UK, US, China and India are exploring a new form of state-backed money built on similar online ledger technology to cryptocurrencies such as bitcoin and ethereum.
So-called central bank digital currencies (CBDCs) envision a future where we'll all have our own digital wallets and transfer money between them at the touch of a button, with no need for high-street banks to be involved because it all happens on a blockchain.
But CBDCs also present an opportunity that has gone unnoticed – to vastly reduce the exorbitant levels of public debt weighing down many countries. Let us explain.
The idea behind CBDCs is that individuals and firms would be issued with digital wallets by their central bank with which to make payments, pay taxes and buy shares or other securities. Whereas with today's bank accounts, there is always the outside possibility that customers are unable to withdraw money because of a bank run, that can't happen with CBDCs because all deposits would be 100% backed by reserves.
Today's retail banks are required to keep little or no deposits in reserve, though they do have to hold a proportion of their capital (meaning easily sold assets) as protection in case their lending books run into trouble. For example, eurozone banks' minimum requirement is 15.1%, meaning if they have capital of €1 billion (£852 million), their lending book cannot exceed €6.6 billion (that's 6.6 times deposits).
In an era of CBDCs, we assume that people will still have bank accounts – to have their money invested by a fund manager, for instance, or to make a return by having it loaned out to someone else on the first person's behalf. Our idea is that the 100% reserve protection in central bank wallets should extend to these retail bank accounts.
That would mean that if a person put 1,000 digital euros into a retail bank account, the bank could not multiply that deposit by opening more accounts than they could pay upon request. The bank would have to make money from its other services instead.
At present, the ECB holds about 25% of EU members' government debt. Imagine that after transitioning to a digital euro, it decided to increase this holding to 30% by buying new sovereign bonds issued by member states.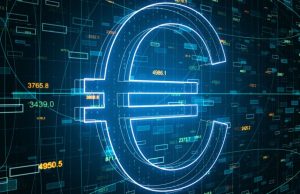 To pay for this, it would create new digital euros – just like what happens today when quantitative easing (QE) is used to prop up the economy. Crucially, for each unit of central bank money created in this way, the money circulating in the wider economy increases by a lot more: in the eurozone, it roughly triples.
This is essentially because QE drives up the value of bonds and other assets, and as a result, retail banks are more willing to lend to people and firms. This increase in the money supply is why QE can cause inflation.
If there was a 100% reserve requirement on retail banks, however, you wouldn't get this multiplication effect. The money created by the ECB would be that amount and nothing more. Consequently, QE would be much less inflationary than today.
The debt benefit
So where does national debt fit in? The high national debt levels in many countries are predominantly the result of the global financial crisis of 2007-09, the eurozone crisis of the 2010s and the COVID pandemic. In the eurozone, countries with very high debt as a proportion of GDP include Belgium (100%), France (99%), Spain (96%), Portugal (119%), Italy (133%) and Greece (174%).
One way to deal with high debt is to create a lot of inflation to make the value of the debt smaller, but that also makes citizens poorer and is liable to eventually cause unrest. But by taking advantage of the shift to CBDCs to change the rules around retail bank reserves, governments can go a different route.
The opportunity is during the transition phase, by reversing the process in which creating money to buy bonds adds three times as much money to the real economy. By selling bonds in exchange for today's euros, every one euro removed by the central bank leads to three disappearing from the economy.
Indeed, this is how digital euros would be introduced into the economy. The ECB would gradually sell sovereign bonds to take the old euros out of circulation, while creating new digital euros to buy bonds back again. Because the 100% reserve requirement only applies to the new euros, selling bonds worth €5 million euros takes €15 million out of the economy but buying bonds for the same amount only adds €5 million to the economy.
However, you wouldn't just buy the same amount of bonds as you sold. Because the multiplier doesn't apply to the bonds being bought, you can triple the amount of purchases and the total amount of money in the economy stays the same – in other words, there's no extra inflation.
For example, the ECB could increase its holdings of sovereign debt of EU member states from 25% to 75%. Unlike the sovereign bonds in private hands, member states don't have to pay interest to the ECB on such bonds. So EU taxpayers would now only need to pay interest on 25% of their bonds rather than the 75% on which they are paying interest now.
Interest rates and other questions
An added reason for doing this is interest rates. While interest rates payable on bonds have been meagre for years, they could hugely increase on future issuances due to inflationary pressures and central banks beginning to raise short-term interest rates in response. The chart below shows how the yields (meaning rates of interest) on the closely watched 10-year sovereign bonds for Spain, Greece, Italy and Portugal have already increased between three and fivefold in the past few months.
Following several years of immense shocks from the pandemic, the energy crisis and war emergency, there's a risk that the markets start to think that Europe's most indebted countries can't cover their debts. This could lead to widespread bond selling and push interest rates up to unmanageable levels. In other words, our approach might even save the eurozone.
The ECB could indeed achieve all this without introducing a digital euro, simply by imposing a tougher reserve requirement within the current system. But by moving to a CBDC, there is a strong argument that because it's safer than bank deposits, retail banks should have to guarantee that safety by following a 100% reserve rule.
Note that we can only take this medicine once, however. As a result, EU states will still have to be disciplined about their budgets.
Instead of completely ending fractional reserve banking in this way, there's also a halfway house where you make reserve requirements more stringent (say a 50% rule) and enjoy a reduced version of the benefits from our proposed system. Alternatively, after the CBDC transition ends, the reserve requirement could be progressively relaxed to stimulate the economy, subject to GDP growth, inflation and so on.
What if other central banks do not take the same approach? Certainly, some coordination would help to minimise disruption, but reserve requirements do differ between countries today without significant problems. Also, many countries would probably be tempted to take the same approach. For example, the Bank of England holds over one-third of British government debt, and UK public debt as a proportion of GDP currently stands at 95%.
The authors do not work for, consult, own shares in or receive funding from any company or organization that would benefit from this article, and have disclosed no relevant affiliations beyond their academic appointment.
Copyright © 2010–2022, The Conversation Trust (UK) Limited

RAK introduces world's 'first free zone' for Metaverse companies
Sheikh Saud bin Saqr Al Qasimi, UAE Supreme Council Member and Ruler of Ras Al Khaimah, has issued laws to establish apparently the world's first free zone dedicated to digital and virtual assets companies.
Established under Law No. 2 of 2023, the Ras Al Khaimah Digital Assets Oasis will be an independent governmental authority. The new law grants RAK Digital Assets Oasis financial, administrative, and legislative independence, allowing it to function as a purpose-built free zone to enable innovation in the virtual assets sector.
The setting up of DAO is in furtherance to Law No 1 of 2023, which outlines the establishment of the Department of the Future. The new department will play a pivotal role in promoting innovation and driving the Emirate's economic development in the digital age, positioning Ras Al Khaimah as a leader in innovation and entrepreneurship in the digital and virtual assets sector.
Sheikh Saud said: "The Emirate of Ras Al Khaimah has been playing a leading role in national efforts to strengthen the UAE's diversified, sustainable economy. With the nation's focus on digitalisation and encouraging enterprises of the future, RAK Digital Assets Oasis will serve as the gateway for global digital and virtual assets companies to establish their operations and grow their business. Our commitment is to provide an inspiring, innovation-centric environment that helps realize bright ideas that have transformational impact on the world.
"The new free zone will further cement Ras Al Khaimah's reputation as a destination of choice for next-generation business ventures and the economy of the future."
To lead the initiative, Sheikh Mohammed Al Qasimi has been appointed chairman and Dr Sameer Al Ansari as the CEO. Sheikh Mohammed is the Chairman of RAK International Corporate Centre (RAK ICC) and a Board Member and Managing Director of RAKEZ, while Dr Al Ansari is the CEO of RAK ICC and a member of the Board of Directors of Marjan, Ras Al Khaimah's flagship master developer.
The DAO will open for applications in the second quarter of 2023, becoming the only free zone in the world exclusively for digital and virtual asset companies that are innovating in new and emerging sectors, such as the metaverse, blockchain, utility tokens, virtual asset wallets, NFTs, DAOs, DApp, and other Web3-related businesses.
Sheikh Saud added: "Ras Al Khaimah's unique combination of accessibility, agility, and liveability will foster responsible innovation and position the UAE at the forefront in driving the most successful disruptive tech transformations of the coming decades.
"We are focused on promoting entrepreneurship, including the digital and virtual assets sector, which thrives on innovation and speed. The new free zone will encourage young talent to implement their powerful ideas for the digital world, as well as drive global digital players to expand their footprint through our free zone, which will add incremental value to the economy by creating new jobs and promoting inward investment. RAK Digital Assets Oasis will be a key economic growth engine for Ras Al Khaimah and the wider region."
For more information, please visit www.rakdao.com or follow them on Twitter at @RAK_DAO
Sharjah Accelerator eases access for Dubai businesses with office in DIFC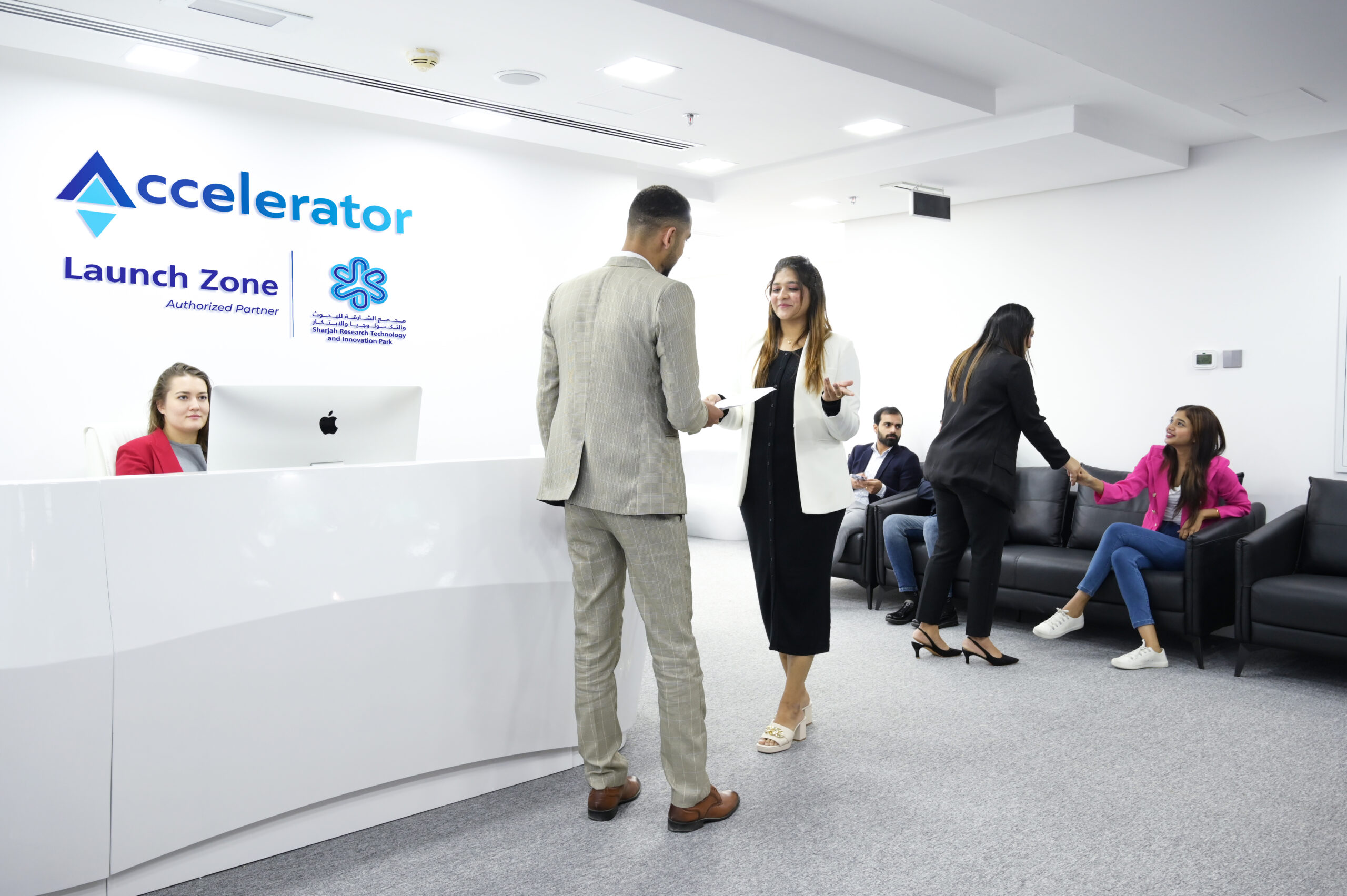 Companies and entrepreneurs who want to straddle the best from both Sharjah and Dubai together now have a single-stop solution to set up their business. The Sharjah Research and Technology Innovation Park Accelerator, established to incubate businesses in certain focus areas, has opened an office in Dubai to cater to growing demand.
SRTIP is a free zone mandated to set up companies with a special research-based focus in six areas: water management, renewable energy, environmental technology, transport and logistics, digitalisation, and smart manufacturing.
"SRTIP Accelerator provides more than 650 business activities ranging from technology, research, innovation, trading, consultancy, and services. It is a concierge of services which is now at the doorstep of those in Dubai who wish to start or extend their operations in certain focus areas," said Kallol Ghose, General Manager at SRTIP Accelerator's new office near DIFC.
For budding female entrepreneurs, there is further incentive this month when the world celebrates Women's Day. The SRTIP Accelerator has launched the Women Entrepreneur package starting from AED 5,500 only. Other packages include a 'one-visa all-inclusive' offer of AED 13,990 while two visas will cost AED 17,795.
"The SRTIP Accelerator Dubai office has been set up to provide a comprehensive and supportive environment for entrepreneurs, startups and women with the goal of facilitating their growth and success. We also provide payment plans to ease their initial investments," Kallol informed.
Sharjah is the only emirate that shares borders with all six emirates, and is the third largest after Abu Dhabi and Dubai. Sharjah has been the culture hub of the UAE. An estimate from the Ministry of Economy says small and medium enterprises (SMEs) in the UAE constitute up to 94 percent while providing jobs for 86 percent of the private sector workforce.
The coveted Sharjah Advanced Industry Accelerator programme from SRTIP last year saw a green hydrogen startup, REBOOZ, win the third cohort in December. The super-stringent screening saw seven finalists get into the programme from more than 1,500 applications from 45 countries. The latest SAIA edition had the support of Google, Intel, Amazon as well as UAE Ministry of Advanced Technology and Ministry of Climate Change and Environment.
The SRTIP Accelerator office in DIFC now brings the crucial growth ladder for startups and tech companies to those in Dubai. "Sharjah is transforming and with the right approach in blending environment, culture and the right mix of technology. Dubai has always been at the forefront in promoting startups and innovators. That is why we are well-positioned as the SRTIP Accelerator Dubai office to address this interesting juxtaposition.
"Our priority is to provide cost-effective business packages for startups and entrepreneurs and reduce their initial investment. We provide service of high quality, faster processing of licensing and also access to a networking community that inspires growth through innovation and collaboration," Ghose said.
APLF returns to Dubai to exhibit leather industry's finest and best
The world's leading leather trade fair APLF is returning to the UAE for a successive year when it will be held at the Dubai World Trade Centre from March 13-15. Considered as the industry's most important trade fair, the APLF will cover a gross exhibition area of 16,000 square meters and host 14 national pavilions from countries globally including Brazil, China, Egypt, France, India, Italy, Pakistan and more in the Sheikh Saeed Halls.
Commenting on the announcement of the trade fair, David Bondi, Senior Vice President, Informa Markets Asia, said: "Dubai is a melting pot of cultures and nationalities. Following the success of last year's exhibition, it was a natural gravitas to hold the fair in UAE. Being the hub for businesses, Dubai is easily accessible from the American, European as well as the Asian subcontinents and will be a contributing factor to the international nature of the trade show.
"APLF has continually dedicated years to organising leather and fashion trade shows, attracting 60,000 participants annually and providing suitable venues for top-notch businesses, manufacturers, tanners, buyers, designers & suppliers. We look forward to a successful edition again this year." he said.
The three-day exhibition will bring to the emirate over 300 plus exhibitors as well as the participation of regional associations from China along with others from Brazil, Egypt, France, India, Italy, Pakistan and Türkiye. For a second time in a row, the prime leather fair will take place in Dubai, with this year adding on the long-awaited Chinese suppliers and buyers. and be able to take full advantage of the business platform traditionally offered to the leather and fashion sectors by APLF since its inception in 1984. The APLF Leather fair covers the whole supply chain of the leather making industry and offers hundreds of finished leathers for all applications possible, from footwear and leather goods to garments and upholstery, making APLF Leather a unique sourcing event in the Middle East and North African region (MENA).

APLF's sister fair, Fashion Access, will be held concurrently at the DWTC and is also supported by national and regional associations from Botswana, China, India, Pakistan, South Africa and Vietnam, A wide selection of footwear and leather goods will be on display highlighting the future trends and colors that will populate the fashion scene in upcoming seasons.
While APLF is a trade fair for businesses to come together and form partnerships, running simultaneously during the fair are several other activities integrating color, fashion and material trends which are of great interest to designers and artists alike. Notably this year sees the third edition of the Global Footwear Executive Summit (GFES) and seminars organised by Leather Naturally.  A total of four workshops will take place at this year's edition of APLF, which include two on leather foundation and two on footwear design.
Visitor registrations are now open, you can click on
Visitor Registration
to register and gain free entry to this APLF event.