Baidu sues Apple for sabotaging its chatGPT version app Ernie
Objecting to fake versions of its Ernie bot software being offered on Apple's app store, Chinese search engine giant Baidu has launched lawsuits against "relevant" app developers and Apple Inc.
Baidu's artificial intelligence-powered Ernie bot, which debuted last month to a disappointing note, can be seen as China's most direct rival to the ChatGPT chatbot created in the US.
According to Baidu, it has filed cases in Beijing Haidian People's Court against both Apple and the developers of the imitators of its Ernie bot.
"At present, Ernie does not have any official app," Baidu said in a statement late on Friday posted on its official "Baidu AI" WeChat account.
It also posted a photograph of its court filing. "Until our company's official announcement, any Ernie app you see from App Store or other stores are fake," it said.
Apple did not immediately respond to a request for comment.
China's Baidu unveiled Ernie Bot on March 16, but investors were disappointed with its use of pre-recorded videos and the lack of a public launch, sending its shares tumbling.
A Reuters search on Saturday found there were still at least four apps bearing the Chinese-language name of the Ernie bot, all fake, in Apple's App Store.
The Ernie bot is only available to users who apply for and receive access codes. In its statement, Baidu also warned against people selling access codes.
Baidu is seen as a leader in a race in China among tech giants and startups to develop a rival to Microsoft. The company's Ernie bot is based off its AI-driven deep learning model, Ernie – short for "Enhanced Representation through Knowledge Integration".
ChatGPT vs the biggest competitors: Via #ArtificialIntelligence @AiHandbook

-ChatGPT (GPT 3.5): 175B Parameters
–#Bard (Google LaMDA): 137B Parameters
-Baidu Ernie: 260B Parameters
-LG Exaone: 300B Parameters
–#Nvidia Megatron: 530B Parameters
–#Google PaLM: 540B Parameters… pic.twitter.com/HBN2eTFaEA

— Dr. Monika Sonu I Founder Healthinnovationtoolbox (@sonu_monika) March 30, 2023

Russian company expanding taxi business in Dubai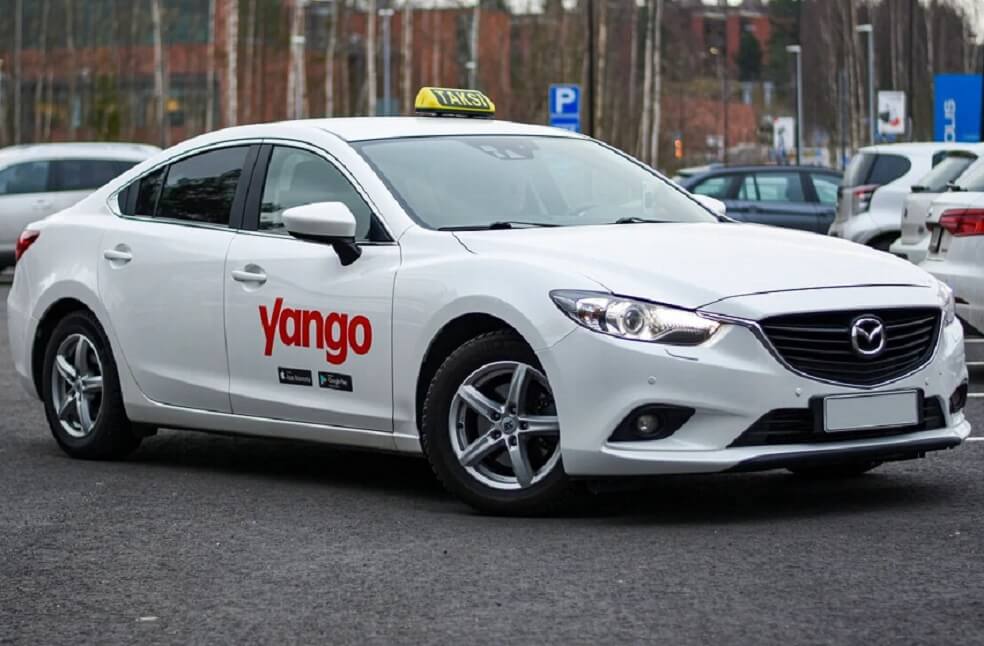 Yango – a ride-hailing, delivery and e-grocery company with Russian origins – is gaining popularity and challenging industry majors Uber and Careem in Dubai, Bloomberg reported on Wednesday, citing sources.
Its share of the local ride-hailing market in May amounted to between 4% and 8%, less than a year after the company started operations in the UAE's most populous city, according to the report.
Yango launched in Dubai in September 2022. It's operated by Netherlands-based company Ridetech International, formerly Yandex Taxi, a subsidiary of Yandex NV, the Dutch-registered holding company for the Russian IT conglomerate Yandex.
Analysts note that the company's popularity stems from the influx of Russian businesses and expats, who have been relocating to the UAE over the past year amid anti-Russia sanctions imposed in the West. According to Islam Abdul Karim, Yango's regional general manager, the number of orders for Yango rides is growing at an average of about 20% every week.
Yango's main rivals in the region, US-based Uber and Uber-owned local firm Careem, told Bloomberg that they welcome the competition.
Uber and Yandex have already faced off in the Russian ride-hailing market. Their rivalry ended in 2017, when the companies merged their Russian businesses to form a joint venture with Yandex as the leading partner. Last month, however, Yandex bought out Uber's share in the company for $702.5 million, becoming the sole owner.
Esports company seeks to ride wave two years after IPO pop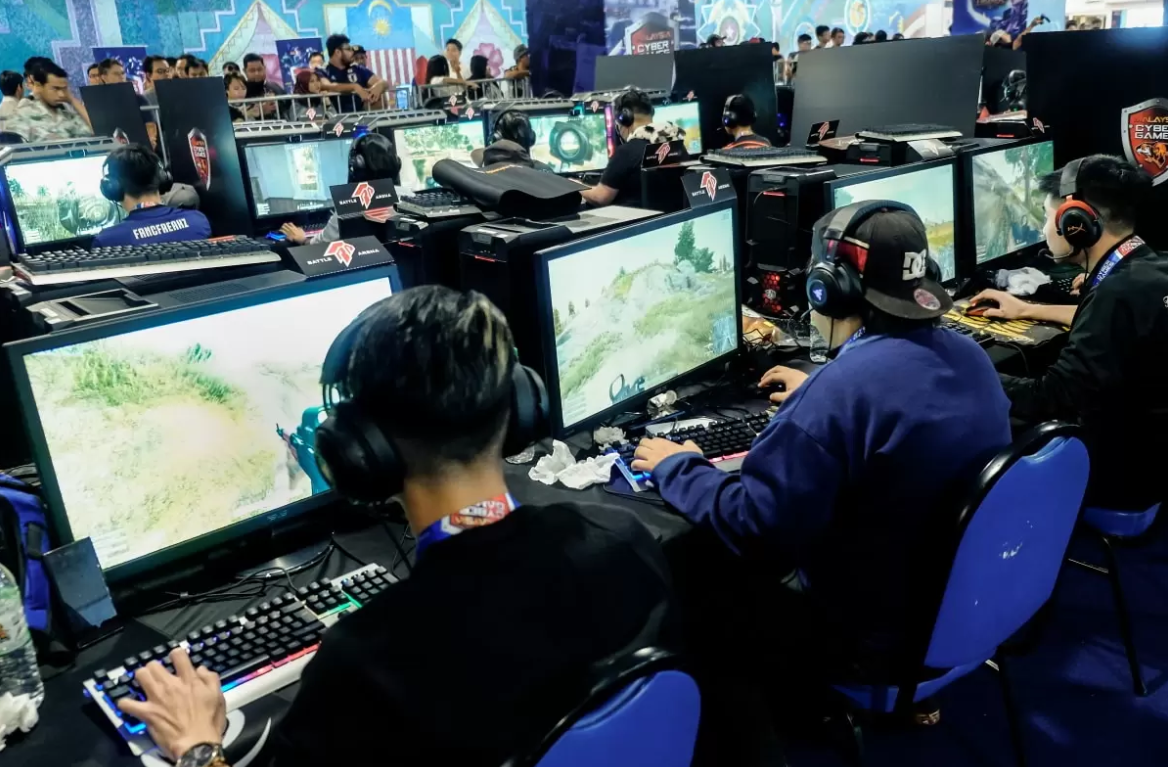 Investment opportunities in eSports and virtual gaming are on the rise, especially in Southeast Asia and Middle East and North Africa market regions, and companies such as Esports Technologies are looking to ride the wave.
Esports Technologies made the biggest splash of the IPO market for the year 2021 on the NASDAQ (EBET) when it made its debut with a jump in share value of 507% and eventually soared up to 700%.
According to a new market research report titled 'Southeast Asian Gaming Market – (2023-2028)' and released in March this year by Mordor Intelligence, the market is expected to register a Compound Annual Growth Rate of 16.2% with the onset of 5G technology. It marks a reverse trend after a little flat 2022 when revenues dipped slightly. Only the MENA and Latin America regions showed positive growth, according to a NewZoo report.
The rising popularity of various sports and investments in internet infrastructure are the primary factors driving the market's enormous growth potential. Buying E-sports stocks online and their subsequent performance are the rage among America and South Asian investors with an incredible surge in both demand and price.
Since the IPO of Esports Technologies, it has been confirmed on the books as well above average opening. According to data from Jay Ritter, the average IPO pop from 1980 through 2020 was 18.4% in one day. In 2021, the average first day gain after an IPO was 16%. Using all common stock IPOs between 2000 and 2020, the positive average first-day IPO returns was 21.11 percent in one day.
While getting a direct exposure to the eSports theme is fairly limited, investors can target companies that generate significant revenue from video games and e-sports.
Competitive gaming events, conducted virtually at a professional level, are becoming big business. With its roots being in South Korea, Asia has led global eSports trends and growth for over the past 20 years.
Dubai company proves microcosm of World Cultural Diversity
The UAE is a melting pot of cultures and the World Day for Cultural Diversity for Dialogue and Development fell on Sunday 21. Many organisations celebrated the occasion in the poster city of Dubai over the weekend while some opted to beat the Monday blues with the right excuse.
Data Direct Group, a leading business group in Dubai since 2002, chose to start early with lot of fun activities at their Deira headquarters. DDG's core arm is digitally driven Business Process Outsourcing. With 26 nationalities working on ensuring good customer experiences, unity in diversity and cultural amalgamation comes naturally at the organisation.
"May 21 is a very important day for us," said Rajiv Dalmia, the group founder and chairman. "Diversity of cultures is an extended requirement of the business, but it is also very vital to our ethos if we have to remain true to our values to enhance customer experience." DD is also an equal opportunity employer to more than 580 employees with around 290 of them as females.
According to the Ministry of Foreign Affairs, there are more than 200 nationalities living in the UAE, with 10% Emiratis and an eclectic mix of expatriates. That is more than the member states registered with the United Nations at 195.
As a leading group handling the customers of many government and private companies, the DDG roster is an ideal microcosm of the varied and colourful mix of religions, race, ethnicity, caste or creed. "Many call centres in the UAE try to cater to the top nationalities by numbers among the population by keeping a dedicated option for customers to converse in the language of preference," said Dalmia.
"We also keep evolving and try to incorporate inclusion to the best extent possible, even if there is only so much you can do."
Girish Ojha, the chief human resource officer, agrees. "While language can be a barrier at times, our instructions to the staff is to be understanding and try to reach out to them in all means possible. On a daily basis, with each call that tries to reach out to our clients through us, our employees are duty bound to make data available through any source of contact possible."
One of the key members of Data Direct, on condition of anonymity, said: "I am a global citizen when I am here in the UAE. The charm of working in this country and at this workplace is that you get to learn so much about the world without travelling anywhere."