Want to be a millionaire in the UAE? Punch the Big Ticket to a new life
Abu Dhabi's Big Ticket lottery draw is the oldest, tried and still trusted, and hence ruling roost despite emerging competition, the hosts of the draw have said at an event in Dubai.
Still going with their first names, Richard and Bouchra, introduced four winners from different backgrounds and for different amounts in front of some media representatives at One Life Cafe on Wednesday in an effort to reach out to the masses.
"We are the oldest one; we are the only one that never changed our format; we are transparent and we declare our prizes at the start of it and irrespective of how many tickets are sold we give away the prize – guaranteed – in full view of everyone; and there is no rollover," says Richard. "We get a winner regardless of anything from the name picked out of the drum (of tickets) in front of you, all secured and audited for."
Originally conducted by the Abu Dhabi Airport Company, the Big Ticket moved under the aegis of Abu Dhabi Duty Free, a similar branding as their counterparts in Dubai.
There is no denying the fact that the Big Ticket has had to evolve a bit going with competition with Mahzooz and Emirates Draw coming in with their own varying formats.
However, with varying amounts each month, Big Ticket has changed lives of thousands with many people clubbing together in the hope to punch the big ticket to fulfil their dreams. This year alone, Big Ticket awarded 60 cash prize winners, whose winnings equate to a total prize value of over AED110 million.
"We are indeed privileged to be life-changers for many and it is such a satisfying job," says Bouchra. Both hosts had plenty of anecdotes to share of people's reactions and disbelief. There have been instances when Big Ticket had to go out of the way and spread out messages in public for the winners to get in touch.
"In the rare occurrence that we don't find the winner – it has happened for the lesser prizes only – we wait for six months before giving it to charity," a marketing official explained without being named because he was not authorised to speak.
The experiences of the winners gathered separately vouched for the efforts of Big Ticket as they shared their initial feeling of numbness and reality sinking in late for couple of them.
There were inspiring stories of Leena Jalal, Jacob Roy, Shahid Mahmood, and Safwan Nizameddin, a passport holder of St Kitts and Nevis in the Caribbean.
Congratulations to The Fantastic 15 Million Series 241 winners!
Visit https://t.co/NonDNCmHwQ for the complete list of winners.#BigTicketAbuDhabi #BigTicket pic.twitter.com/BBUeJUePmW

— Big Ticket Abu Dhabi (@BigTicketAD) July 3, 2022
"They say that Big Ticket only favours only one or two nationalities, but I am testimony to the fact that it is for everyone. One should have the belief," said Nizameddin, the oldest of the four but the latest grand prize winner.
Lives changed
Leena, an Indian expat currently residing in Abu Dhabi, shared that she bought the ticket only days prior to the draw with many of her colleagues and friends, and was the luckiest one whose name was chosen after months of trying. Leena seeks to make a difference, just like Big Ticket, and is currently in talks with local charities to donate a percentage of her winnings, while the remaining amount will go towards supporting her family back home.
Jacob, another Indian expat residing in Abu Dhabi since 1990, discussed his commitment to a group of 12 friends that have been pitching in to purchase Big Ticket raffles on a monthly basis, for five years. He won Dh300,000 representing a group of buyers. "I tell others, consider buying the ticket as a job. We are all here as expats to change our lives and BT can do that for us. I and few others also chip in with extra if we have to make up the necessary amount at times."
Shahid Mahmood is a Dubai-based Pakistani employee working at a glass installation company. After five years of buying BT raffles every month, Shahid received the winning phone call that made his and his friend's dreams come true with a Dh15m purse.
A longtime resident of Abu Dhabi, Nizameddin has been purchasing tickets every month for the past two years. When the call came, Safwan says his sixth sense kicked in and he instinctually knew he had finally won. The executive manager of a company specializing in power generation is a family man at heart. He plans to use his winnings to purchase properties for his three children as an investment in their future and some for charity.
On a side note, regular buyers of Big Ticket have been curious to know the logic behind different prize amounts each month. Having started at one million dirhams, the highest on offer has been Dh25m although it 10-20 is the common range. Initially, Richard said "the idea behind it is to give it fresh a look, I guess", but when prodded further, he conceded he wasn't sure and never checked with his employers.
Nonetheless, the prizes given out on the third of each month remain substantial and undoubtedly have changed many lives.

Iftar deals to look out for this Ramadan
The holy month of Ramadan is upon us. Depending on the moon sighting, Ramadan should start on March 22 or 23. It means different working hours, different lifestyle and change in food habits as people from Muslim faith observe a month of prayers and fasting to renergise the body and soul from within.
Even though Ramadan is a period of fasting, food is central to Ramadan. Fasting means many people do not eat during daylight hours, which makes Iftar the most special time in the evenings when everyone ends their day spending quality time with family and friends.
Iftar is the time you replenish energy levels so every effort should be made to consume foods from all major food groups: fruit and vegetables, rice and alternatives, as well as meat and alternatives (which include dairy). And F&B outlets in the UAE come out with special offerings to partake in this special occasion for their customers, and themselves too.
Here are some of the offerings we have lined up so far (please visit this space for more deals and details):

MYGOVINDA'S
Ramadan is not all about meat. And so MyGovinda's, the vegetarian food place famous for its Great India Thali or multi-course meals, is back with an incredible iftar spread. The delectable 5-course set menu for two and four people comes at just AED 89 and AED 179 respectively.
Giving a taste of everything refreshingly light and invigorating and offering fan-favourites such as Greek salad, beetroot hummus, piquant soups, savoury kebabs and sweets, MyGovinda's is all set to win hearts this Ramadan. What makes MyGovinda's different from any other vegetarian foodie hotspot is its adherence to the Satvik diet (no onion and garlic as ingredients that presents nourishing soul foods that are great for health.

BAOFRIEND
Combining the slightly sweet and fiercely tangy with the spicy sizzle of Asian fusion cuisine, Baofriend brings an exquisite iftar spread that is inspired by the bustling food streets. Starting from sundown to 10 pm every evening, Baofriend's four-course set menu promises to treat the patrons' tastebuds.
Along with assorted Turkish sweets and dates, the feast includes Bala-Bala, an Asian fritter made out of vegetables and served with tangy and spicy Thai sweet-chilli sauce, Gado-Gado, the well-loved mixed vegetable salad topped with creamy peanut sauce and crunchy crackers, and the miso lentil soup, a hearty and nutritious family favourite, which is sure to gratify customers.
Patrons can then choose a main course from delicious mains such as chicken wok-fried noodles that are cooked to perfection with crunchy mixed vegetables, bokchoy, and oyster sauce, Hambagu rice, one of Baofriend's top favourites that comes with a succulent Wagyu beef patty, spicy cucumber, and irresistible Japanese slaw. The spread will also offer Kimchi ramen with chicken for those who love a bit of spicy and tangy, handcrafted by Baofriend's incredible Indonesian chef and served with kimchi broth, bokchoy, and sesame.
Desserts include pisang goreng with crispy fried plantain served with vanilla ice cream and amazingly luscious dulce de leche that promises to transport guests to gastronome heaven. Guests can also get their hands on 'Es Campur' a cold Indonesian mixed-ice concoction made with jackfruit, avocado, grass jelly, and more. Head to Baofriend's Dubai Silicon Oasis outlet during Ramadan for just AED 69 per person.

BELGRAVE
For those in Abu Dhabi, an indulgent treat awaits you at Belgrave. Relish Persian flavours and hospitality from the London-born restaurant at the UAE capital with an 'All You Can Eat' offer at an exciting price point. You will love the distinctive amalgamation of delicious Eastern cuisines with a Western twist.
The Iftar feast will begin with a hearty special soup of the day. This is followed by a choice of unlimited main course, a basket of mixed herbs and bread, and a choice of either salad Shirazi or mast kheer. Entrees include rich and succulent lamb koobideh grilled to perfection and containing a wonderful balance of spices and herbs, served with aromatic rice. Guests can also pick from Belgrave's moist and flavourful chicken koobideh, their signature chicken masti, top favourite chicken zafrani or savoury chicken reyhani, all served unlimited, and grilled to delightful perfection, each complementing the multiple palates and preferences of each patron.
The Belgrave fan-favourites will be available for takeouts daily from 5 pm onwards and for dine-in from 6.30 pm to 2 am. Belgrave's Ramadan Special Boxes include sunrise meals also, which means these savoury offerings can be relished at home and outside or gifted as well.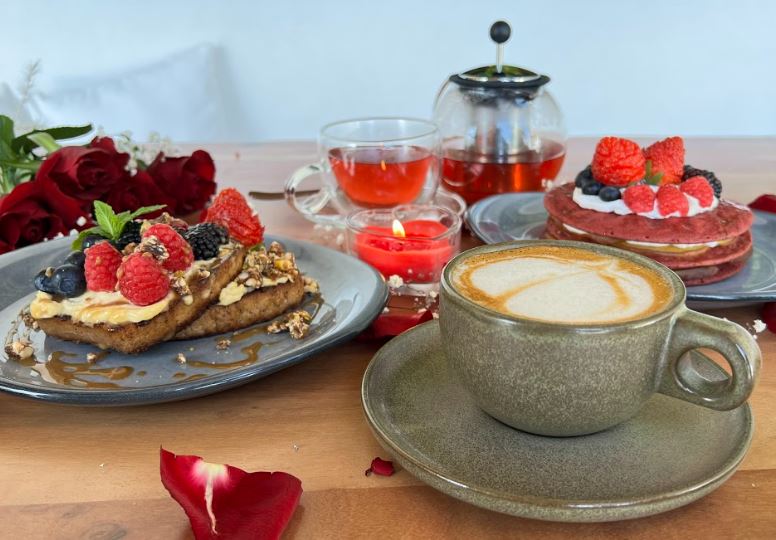 LAPA EATERY
Lapa Eatery, a Dubai-based venue celebrating clean eating and well-being, has announced a nourishing Ramadan spread where an array of gluten, dairy and preservative free options to choose from a delectable spread. Its exclusive iftar and suhoor offers include foods that are light and wholesome, rejuvenating the fasting ones physically and spiritually.
Some of the menu highlights include a creamy butternut hummus, pumpkin or balila soups, spicy-savoury shakshuka, creamy eggplant avocado on toast, baked falafels, gluten-free fiery chicken quinoa biryani, Karan beef bowl, and more.
Though Ramadan is for those who are hitting puberty at the start of the spectrum, many children start fasting much earlier. The restaurant's kids' menu is a knockout win baked sweet potato chips, margarita pizza with homemade cauliflower and broccoli base, beetroot and carrot-based pancakes topped with caramelised peaches and mixed forest berries.
If you know of any Iftar deals you think are worth mentioning, send an email to info@headline.ae.
Now Indians in UAE can travel visa free to Oman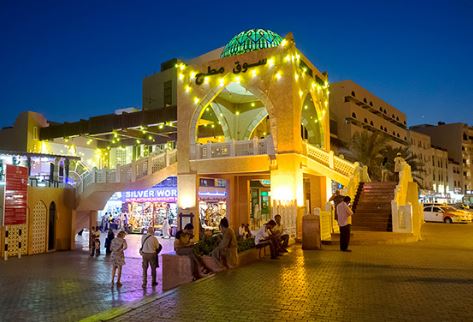 Oman is joining the UAE and Saudi Arabia to revamp visa formalities for visitors, now extending its visa-free doors to residents of 103 countries.
The Sultanate has changed entry guidelines to offer visa-free entry for upto 14 days, according to the local media.
According to the Royal Oman Police (ROP), tourists from Portugal, Sweden, Norway, Italy, Bulgaria, Switzerland, Croatia, Hungary, Serbia, Georgia, Denmark, Germany, Greece, Iceland, Belgium, Romania, Slovenia, Finland, Luxembourg, Malta, Monaco, Cyprus, Ukraine, Spain, Czech Republic, Austria, Ireland, United Kingdom, Poland, Slovakia, France, Netherlands, Venezuela, Colombia, Uruguay, Paraguay, Argentina, Brazil, Japan, Thailand, South Africa, Russia, China, the United States of America, Turkey, South Korea, New Zealand, Iran, Australia, Indonesia, Taiwan, Canada, Malaysia, and Singapore are allowed visa-free entry.
Additionally, some Indian tourists can also obtain a visa on arrival, provided they have an entry visa of the US, Canada, the United Kingdom, Schengen countries, Japan, or have a resident permit of one of the GCC countries, and work in a profession approved by the Oman government.
An ROP representative confirmed that visitors can extend their stay for up to 30 days with an additional cost. Visitors from these nations can submit an online application for an e-visa for a charge of OMR 20 for a duration of one month once inside. If certain requirements are completed and they stay no longer than one month during each visit, they can also apply for a multi-entry visa for one year.
The UAE last month initiated multiple-entry visa for families which is valid for five years. The new step has been further streamlined with easy processing online and document requirements.
Now winning Dh100 million is easier than you think in Emirates draw
The 76th Emirates Draw edition saw the debut of the new format over the weekend with one participant missing the grand Dh100 million prize by one ball-number. A total of AED 535,877 in cash prizes was given away.
Besides the 15 guaranteed raffle winners, the main draw had one lucky participant match 6 out of 7 digits and win AED 250,000, while 7,233 participants matched 5, 4, and 3 out of 7 digits to win a total of AED 135,877. The next draw is on March 19, 2023, at 9 PM UAE time.
Earlier, the Emirates Draw MEGA7 required ticket holders to match seven numbers from right to left. But making it easier, the seven balls can now be in any order to be eligible for the jackpot prize.
Emirates Draw is dedicated to creating life-changing opportunities, as per its vision of 'For A Better Tomorrow.' To this end, the socially responsible organization announced the ground-breaking change to its MEGA7 game, responding to popular demand by eliminating the requirement of matching winning numbers from right to left after 18 months of operation.
View this post on Instagram
The modification simplifies the game, making it easier to win out of a reduced probability pool of 37 numbers, thus closer to claiming the grand prize in multi-millions. Moreover, the socially responsible organization distributed cash prizes to 12,440 winners in its games over the weekend.
For an AED50 entry fee, players can now select their seven numbers between 1 and 37 in any order, as opposed to the previous 70-ball format, adding to the excitement of the game.
The ultimate price of AED 100m is the largest in the Middle East, Africa, and Asia, and will remain until one person or a group matches all seven numbers in any order.
Moreover, the raffle part of the game includes 15 guaranteed winners, each receiving AED 10,000. So, play more to win more and experience the thrilling changes in Emirates Draw MEGA7.
The upcoming games will be live-streamed across Emirates Draw's digital platforms, YouTube, Facebook, and website.
ALSO READ: Emirates Draw host Erica Fernandes reveals plans at Dubai fashion event as showstopper