Buy this book to get 42 tips to handle career mid-life crisis
Life coach, endurance athlete and esteemed author Binod Shankar has answered millions who suffer from mid-life crisis with their careers. His book Let's Get Real offers 42 invaluable bits of advice, especially for managers who find themselves feeling stagnant or stuck at cross roads of their corporate careers.
Shankar's relatable, inspirational, and insightful writing provides a comprehensive guide for individuals seeking to break free and unlock their true potential. The book was launched at a function at Taj JLT hotel and has been published by Motivate Media Group. "Let's Get Real is a culmination of my experiences, and I believe it will provide practical guidance and inspiration to those who feel stuck. Let's transform our careers to transform our lives," Shankar said.
Let's Get Real is a treasure trove of wisdom that tackles the challenges faced by managers and provides actionable strategies for personal and professional growth. Whether it's discovering and embracing your own worth or navigating life transitions with confidence, this book offers practical tips and relatable anecdotes to inspire readers at every step of their journey.
ALSO READ: Sudha Murty offers tips for budding writers and anecdotes
Shankar is a former corporate warrior-turned-entrepreneur himself, and this guidebook is a leading light by example for professionals to approach their careers. The starting point is not outside, but from within, says Shankar in the book. With Let's Get Real, the focus is on self-awareness, managing oneself and the team and navigating career transitions.
Shankar draws from his own experiences, delivering relevant and actionable insights to help readers make tough career decisions with confidence. This fiercely inspirational and relentlessly practical book encourages individuals to work on themselves first, empowering them to influence the world around them.
Shankar is an accomplished professional with a diverse background. As a qualified coach and mentor, board member at Heriot-Watt University, and sought-after keynote speaker, corporate trainer, and guest speaker at prestigious platforms such as CNBC and Bloomberg, Shankar's expertise shines through his writing. Having worked with notable organizations including KPMG, Andersen, Ernst Young, and Nakheel, he brings a wealth of knowledge to his readers.
Additionally, Shankar's passion for long-distance cycling and high-altitude mountaineering adds depth to his perspectives on personal growth and resilience. For more information about Shankar and his book, please visit his website or LinkedIn profile.

Mother Teresa International awards felicitates UAE and global achievers
The 113th birth anniversary of Mary Teresa Bojaxhiu MC, better known as Mother Teresa, was celebrated with great splendour at Conrad Hotel in Dubai by felicitating achievers in various sectors. The awards ceremony has been a regular feature in India since 2005 and has now taken an international flavour for the first time.
Recognised as Saint Teresa of Calcutta – canonised in September of 2016 – she was born on August 26, 1910, and gained fame as the initiator of the Missionaries of Charity. By 2012, this organisation had grown to include more than 4,500 sisters serving in 133 nations. Mother Teresa devoted herself to aiding the most destitute individuals and received several notable awards, including the Ramon Magsaysay Peace Prize and the Nobel Peace Prize.
View this post on Instagram
The narrative of the awards unfolds from the inception of the All India Minority and Weaker Sections Council, a non-political body founded by the late Prafulla Chandra Sen, former Chief Minister of West Bengal, and Anthony Biswas, accompanied by several other esteemed figures.
In the aftermath of Saint Teresa's passing in 1997, the council established the Mother Teresa International and Millennium Award Committee. This committee was entrusted with the responsibility of annually identifying and honoring eminent personalities who have displayed excellence in various domains including Education, Science, Culture, Sports, Social Work, Medicine, Industry, and Politics within the nation. Justice Shyamal Sen, former Governor of West Bengal and former Chief Justice of Calcutta, stands as the chief patron of these awards.
The glittering awards function in Dubai on Saturday acknowledged outstanding individuals from both the UAE and around the world. Shyam Bhatia, a well-known figure in Dubai's business scene and a cricket enthusiast, took the lead as patron of the award show. Joining him were four remarkable panelists, including Dr TH Ireland, principal of St James' School in Kolkata and the committee chairman.
Among the illustrious panelists was the vibrant Usha Uthup, an accomplished artist whose career spans over five decades. With a close association with Mother Teresa, Uthup shared heartfelt stories of their interactions during both joyful and trying times. Her presence during Mother Teresa's final moments showcased the depth of their bond. Another enchanting moment happened when she and Dubai-based Bollywood actor Kalpana Iyer took the stage together for a magical musical performance.
Philanthropist Ahmad Al Falasi, known as the Hope-maker of the UAE, was also part of the panel. His relentless efforts to bring medical aid to those in need around the world show his commitment to making the world better. His work in African medical facilities, including setting up dialysis centers, highlighted his dedication. Falasi's readiness to help during the recent earthquake in Turkey showcased his humanitarian spirit.
ALSO READ: Celebrities send message of peace to crises-ridden Manipur
Sacha Jafri, a well-known artist based in Dubai, added an artistic touch to the evening. In just 20 minutes, he created a touching artwork right before the audience's eyes. Sacha Jafri was also among the awardees honoured on the night. His collaboration with NASA to place his creation on the Lunar Surface is groundbreaking. This artwork, titled 'We Rise Together with the Light of the Moon', represents hope and unity for humanity. With an estimated auction value of an astonishing $105 million USD, Jafri's work is poised to set a new record.
The event was graced by Dubai's crème de la crème, and attendees were enthralled by the captivating dance performances of the mother-daughter actor/artiste duo, Indrani Dutta and Rajnandini Paul.
In the heart of Dubai, an evening of celebration, camaraderie, and inspiration unfolded, marking a remarkable chapter in the annals of awards and accolades.
Over a span of 22 years, the award ceremony has celebrated remarkable individuals such as Dr Manmohan Singh, the former Prime Minister of India, Sheikh Hasina, Prime Minister of Bangladesh, the distinguished musician and singer late Manna Dey, Ajit Wadekar, former coach & captain of the Indian cricket team, alongside a multitude of other notable personas.
Dubai store to hold Book Lovers Day celebration with free coffee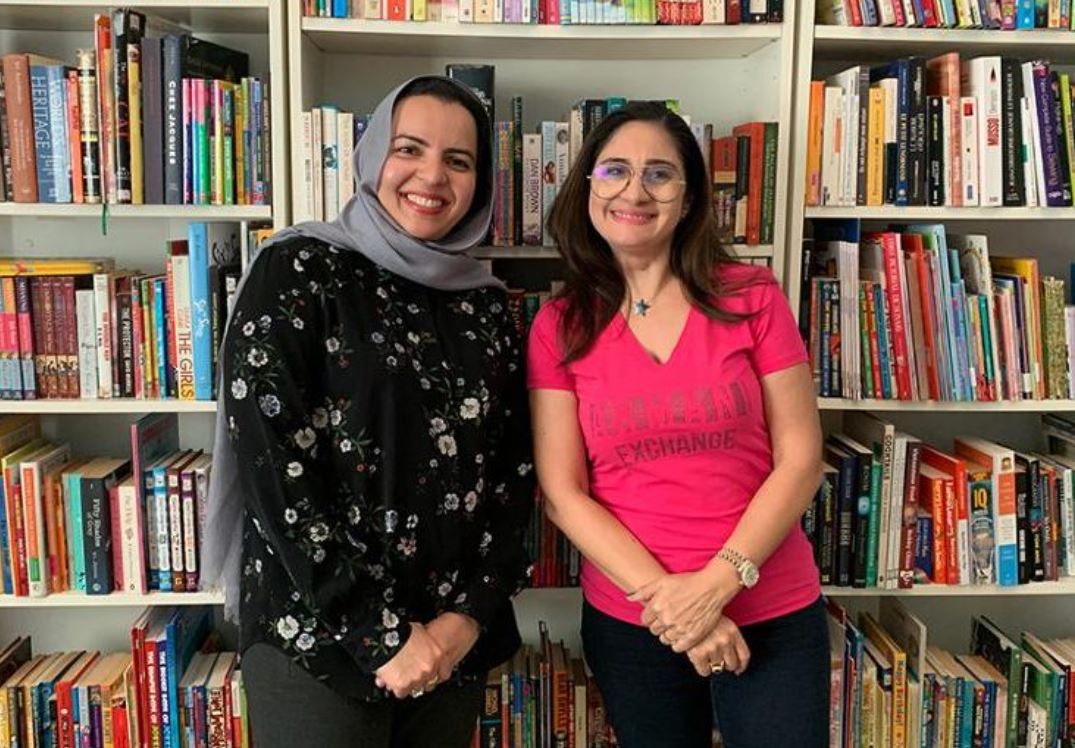 To mark the occasion of the Book Lovers Day (August 9), Bookends, a Dubai-based store for pre-loved books (second-hand) is bringing together avid readers and curious minds in Silicon Oasis on Saturday.
The free-to-attend event will be held on August 12 from 11am-1pm at the Bookends Store in Dubai Digital Park, Silicon Oasis with some pre-loved books as low as just two dirhams, and coffee is on the house.
The event will offer a chance to the attendees to browse through thousands of second-hand books for cheap, partake in 'bookish' games, discover stories hidden in pages, meet up with fellow book lovers, and more.
Author Purva Grover, who is also the Brand Ambassador for Bookends, will be hosting the event, alongside owners Grace and Somia, the heart & soul behind Bookends.
The Book Lovers Day is an occasion when everyone is encouraged to put away their smartphones and celebrate books, reading, literature, and more. The store's aim is to make books affordable to spread the love for stories further.
Free to attend. Sat Aug 12, 11am-1pm. Dubai Digital Park, Silicon Oasis, Dubai bookends.ae (050 362 1164).
Tickets go on sale for Global T20 Canada league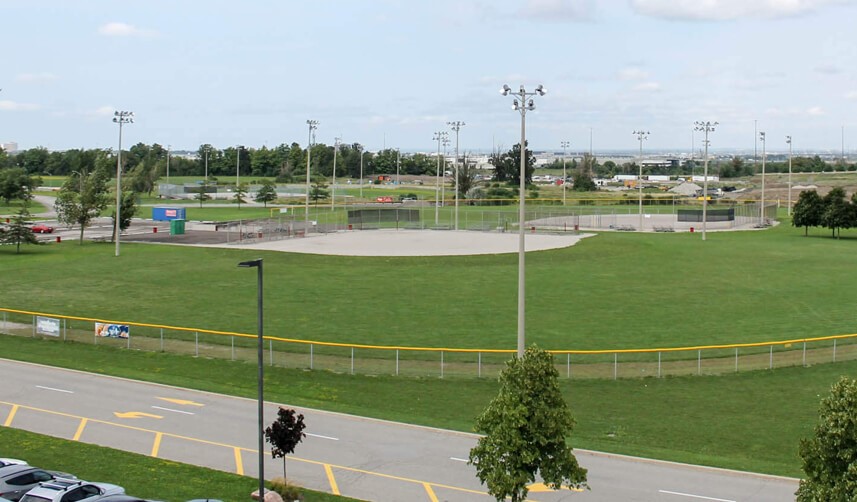 Tickets sales have commenced from Monday for the highly anticipated third season of the Global T20 Canada that runs from July 20 to August 6. The marque tournament, returning after a three-year pandemic induced hiatus, is scheduled to take place at the CAA centre in Brampton.
This year, the exciting mix of teams will feature Toronto Nationals, Brampton Wolves, Montreal Tigers and Vancouver Knights along with the two debutants – Surrey Jaguars and Mississauga Panthers.
The season will see each franchise play seven matches in the group stages. In the play-off phase, the top two teams will play each other in Qualifier 1 for a coveted berth in the finals. The third and fourth-placed team from the group stages will battle it out in an Eliminator. Qualifier 2 will feature the winner of the Eliminator and the losing team from Qualifier 1, competing to register a spot in the finals.
Tickets are on sale at www.gt20.ca, ranging from $5 to $100 for the group stage matches. Tickets are also already available for the playoffs and the final. For ease of use, the platform also allows fans to pick tickets from $5, $10 and $15 categories as well. There is also an assortment of options for ardent fans with day passes available for double header match days, along with weekend passes and season passes in silver, gold and VIP categories.
Speaking on the upcoming tournament, CEO of Global T20, Richard Berridge, said: "The fan experience is vital to us. We have seen a great response in the previous editions and we are thrilled to bring an even more exciting season of the Global T20 Canada. Anticipating an incredible response, we invite fans to join us for a true cricketing spectacle in the region."
Fans are undoubtedly in for an action packed season as this season will feature some of the finest players around the globe, including  Harbhajan Singh, Tim Southee, Chris Gayle, Alex Hales, Shoaib Malik, and Shakib Al Hassan to name a few. Action picks up on July 20 when the home team Brampton Wolves will begin their campaign against new entrants Mississauga Panthers.