Cosmetics giant Revlon files for bankruptcy amid heavy debt load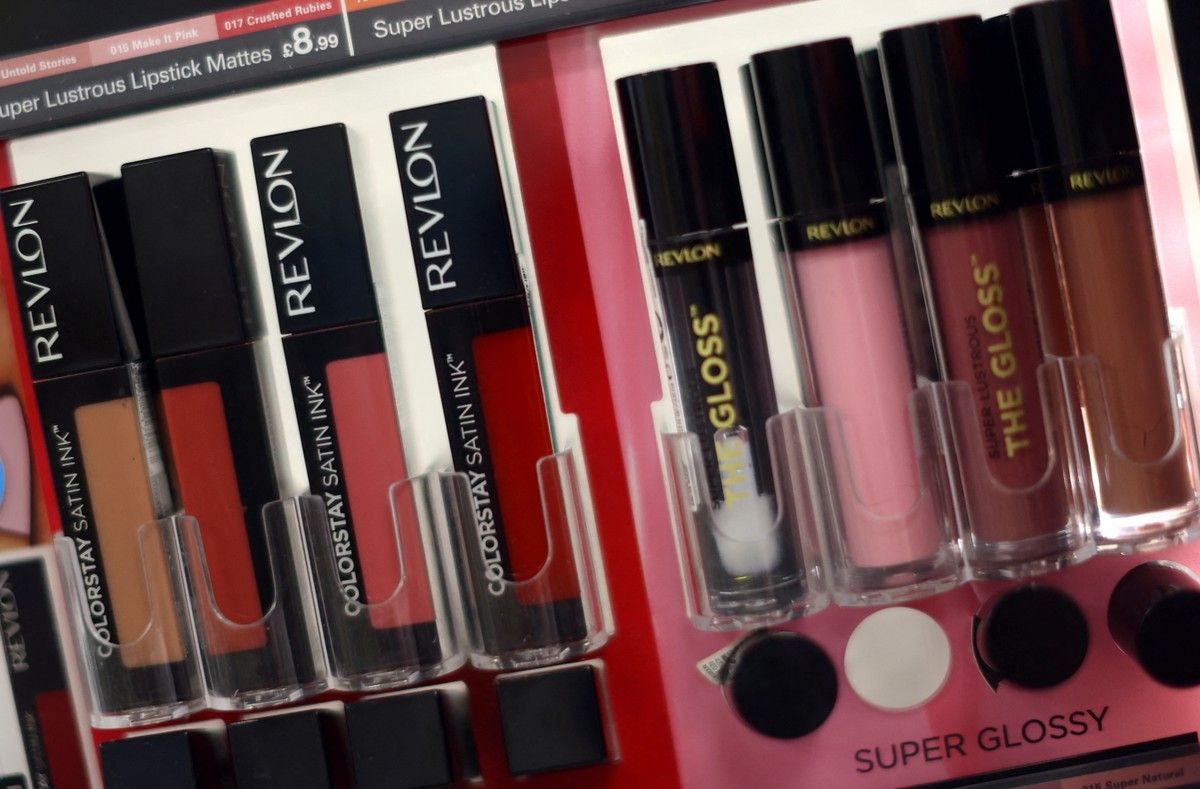 Cosmetics maker Revlon has filed for bankruptcy in the US, as it says supply chain disruptions have driven up the cost of raw materials for its products.The 90-year-old firm says it has also been struggling with supplier payments, inflation and labour shortages.The company says it expects to receive $575m (£466.6m) from its existing lenders to support day-to-day operations.In a court filing, the company said that supply chain disruptions had prompted intense competition for the ingredients used in its cosmetics. It added that suppliers have also asked to be paid for orders upfront.
BREAKING: Revlon, the 90-year-old multinational beauty company, has filed for Chapter 11 bankruptcy. The New York-based company is weighed down by a heavy debt load, disruptions to its supply chain network and surging costs. https://t.co/7ywxYPFWhy

— The Associated Press (@AP) June 16, 2022
This has caused "shortages of necessary ingredients across the company's portfolio," Revlon's chief restructuring officer Robert Caruso said in the filing. "For example, one tube of Revlon lipstick requires 35 to 40 raw materials and component parts, each of which is critical to bringing the product to market," he added. In recent years it has faced increased competition from new brands like those backed by celebrities such as Kylie Jenner's Kylie Cosmetics and Rihanna's Fenty Beauty.
The company's debt load proved burdensome, especially after it sold more than $2 billion of loans and bonds to fund its acquisition of Elizabeth Arden in 2016. It also owns brands including Cutex and Almay, and markets in more than 150 countries. Revlon narrowly staved off multiple previous defaults by cutting deals with creditors to rework its obligations out of court, and later found itself ensnared in one of the banking industry's most infamous blunders when Citigroup Inc. — intending to process a routine loan interest payment — instead mistakenly paid some Revlon creditors nearly $900 million.

This bank in UAE has given salary hikes to adjust for inflation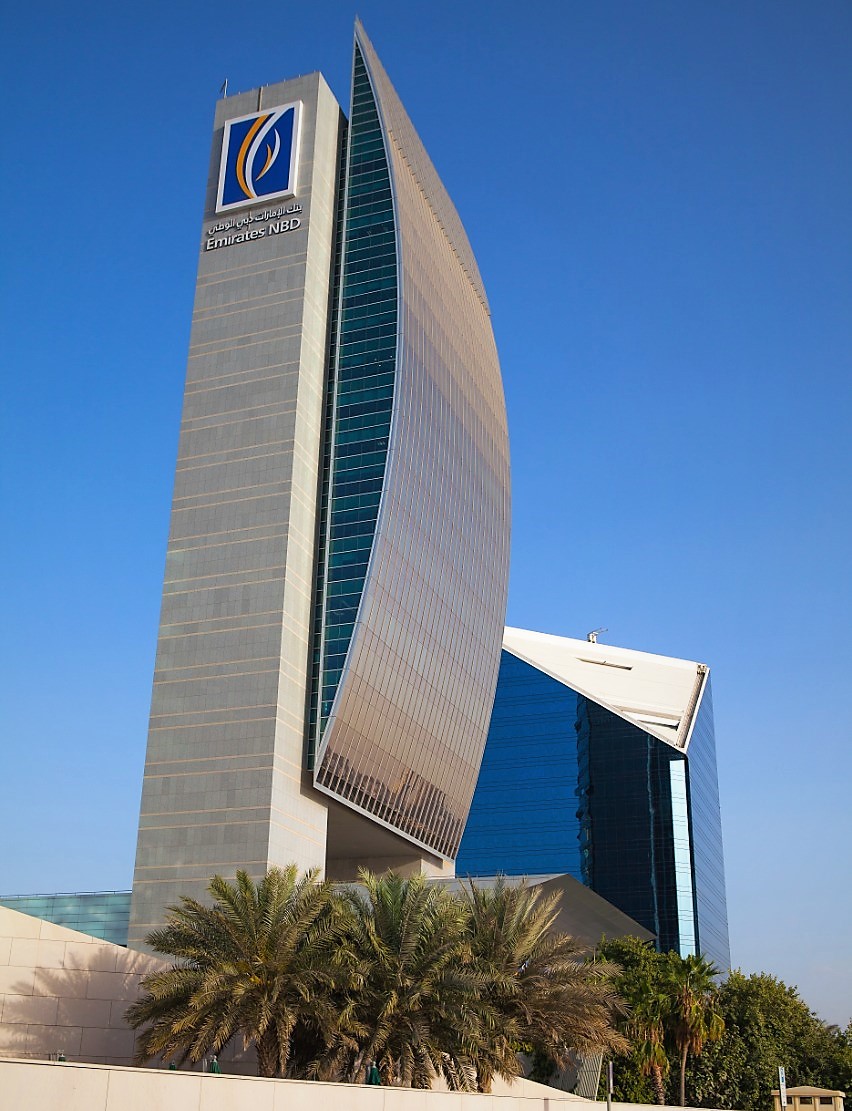 Dubai's biggest bank Emirates NBD has given most employees a pay rise of up to 8% to help cushion against rising costs of living driven by inflation, two sources familiar with the matter have told Reuters.
The increases varied according to seniority and were part of a mid-cycle salary adjustment for inflation, with top executives receiving smaller or no increases, the sources said.
Most employees received a pay rise of between 5% and 8%, with lower-paid staff receiving the biggest increase, one of the sources, who has direct knowledge of the matter, said.
Emirates NBD, majority owned by Dubai's government, said it did not comment on staff-related matters.
"As a people-first organization and a leading employer, Emirates NBD has remained committed to initiatives and policies that support staff well-being, while adopting a robust employee recognition program," a spokesperson added in an emailed response to a Reuters query.
It was not immediately clear if the salary increases were only for employees in the country. The bank also has operations in Egypt, India, Turkey and elsewhere.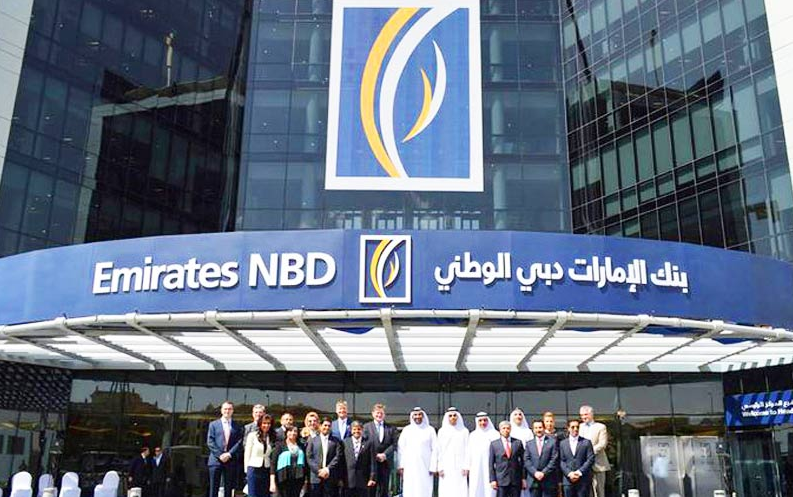 Annual inflation in the oil-producing Gulf state reached 3.4% in the first quarter, according to the central bank, which has projected 5.6% inflation for the year. The UAE has not published monthly inflation figures this year.
The trajectory of price increases represents a significant turnaround from deflation throughout 2019, 2020 and the first seven months of 2021.
In recent months people have voiced concerns over increasing living costs in the UAE, with retail fuel prices now up around 55% so far this year, falling from a high of about 80%.
The UAE is the only Gulf Arab country without a cap on domestic fuel prices, leading to petrol costs surging at the pump.
Dubai average rental prices for apartments and townhouses rose by 29% and 33% in the first half of the year and for villas by 64%, according to Betterhomes, as the property market continued a strong post-pandemic recovery.
Emirates NBD in late July reported a 42% jump in second quarter profit to 3.5 billion dirhams ($952.98 million).
The Central Bank of the UAE has increased its base rate a cumulative 225 basis points since March in parallel with the US Federal Reserve, because its currency is pegged to the dollar, as central banks globally battle historic inflation.
— Reuters
This Dubai mall is set to be the 'largest' in the world, Ahli group claims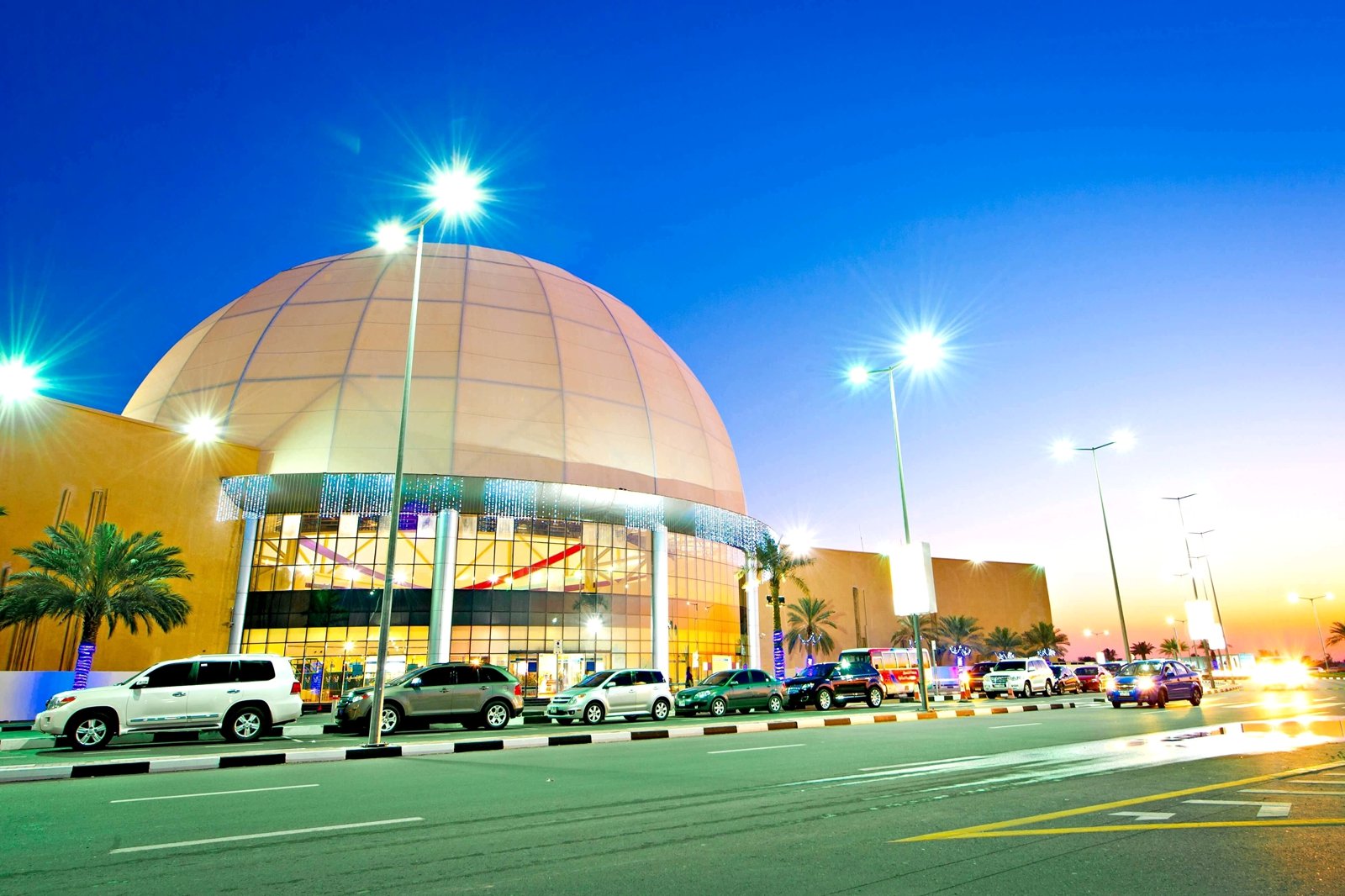 Dubai is known for the biggest and largest of all kinds – and also for shopping products of all kinds, whether it is fashion, gold, tech, electronics, lifestyle products such as perfumes and cosmetics among others.
The Dubai Mall at the base of the Burj Khalifa, the tallest building in the world, is the largest in the UAE and the wider region but is fifth overall in the world behind other malls – all in Asia – according to this list. 
However, the Dubai Mall's supremacy in the country is at risk from the Dubai Outlet Mall once it opens the doors to its extension in the fourth quarter of this year.
According to the shopping destination, located on the recently expanded Dubai-Al Ain Road, Dubai Outlet Mall (DOM) is close to achieving its major expansion drive. Once known also as the Seconds Mall, the annexe of DOM will bring the total area of the mall to 3.8 million square feet.
Although the DOM claims it will be the largest 'outlet mall' not only in the region but in the world, the parameters for that definition is still not established and clear.
Dubai Mall, for instance, is spread over an area of 3.77m square feet. According to Wikipedia, it is the second-largest in the world for total land area behind Iran Mall. It had the second-largest mall opening in retail history behind West Edmonton Mall, when the former opened on November 4, 2008.
Yet, according to gross leasable area standards, the Dubai Mall, built over several storeys with a lot of retail spaces, ranks  26th in the world, tying with West Edmonton Mall and Fashion Island (Bangkok) —both of which are older than it. Dubai Mall has a total retail floor area of 5,400,000 sq ft.
At 3.8m square feet, the currently one-storeyed Dubai Outlet Mall is promising with the expansion to deliver outstanding experiences to customers and boost the country's retail economy.
Strategically located at the intersection of MBZ & Dubai Bypass & Al Ain Road, DOM is easily accessible to all UAE residents across the seven Emirates and provides a well-structured comprehensive retail mix offering great value from high-end brands to streetwear.
While the extension is wrapping up its leasing phase and gearing up for its upcoming opening, a huge roster of international brands have joined the family of great brands at DOM.
"We are excited to see our list of partnering brands grow with us as we welcome New Balance and Aigner and all of the new brands that have joined us as we realise the vision of re-imagining the world of shopping and retail. I'll be very excited to announce in due course all of the brands that have signed up for the expansion," said Mohammed Naser Khammas, chief executive of Al Ahli Group.
– Staff report
UAE conglomerate to build smart city in Zimbabwe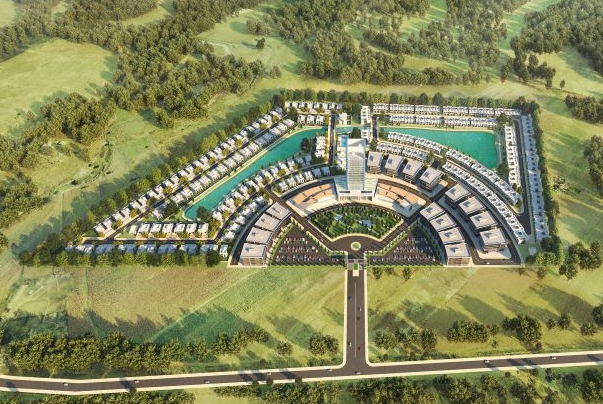 The Zimbabwean president Emmerson Mnangagwa broke ground to launch the US$500 million (Dh1.83 billion) state-of-the-art Zim Cyber City – a mixed-use park on the outskirts of capital Harare – that is being developed by the UAE conglomerate Mulk International.
Sprawled across 2.5 million square feet, Zim Cyber City is currently under construction in Mount Hampden, New Harare. The master plan includes the newly completed parliament building and all the ministry buildings as well as high-end residential and commercial buildings. Many can compare this to the Downtown and Sheikh Zayed Road developments in Dubai, UAE.
"Zim Cyber City stands to become Zimbabwe's landmark project, offering a world-class high-end lifestyle to all the residents. Our government fully supports this exciting development," Mr Mnangagwa said, offering his "thanks to my good friend Shaji-ul-Mulk, the chairman of Mulk International."
The president recalled in detail how initial discussions happened when he visited the Dubai Expo 2022 in March and how his government has worked at breakneck speed to get the necessary clearances for a project that will be close to the Zimbabweans.
After he broke from his long address extolling the virtues of the project, he returned back on the dias because he forgot to address the other important connection – cricket. In case his audience didn't know, Mr Mnangagwa reminded all that Mr Shaji-ul-Mulk is the founder of the popular T10 Cricket League which was born in Sharjah and has become the second most popular league in the world while operating out of Abu Dhabi. The Zim Cyber City will be the start of a very healthy relationship with the UAE businessman, the president hoped.
Under Mnangagwa's patronage, Zimbabwe has granted Mulk International an exclusive licence to establish a blockchain and digital assets special economic zone.
Mulk Holdings, the parent company of Mulk International, owns Alubond USA, the world's largest aluminum composite panel (ACP) and has investments in Africa, Asia and Europe.
Reciprocating the sentiments, the UAE businessman Mulk, said: "President Emmerson Mnangagwa has whole-heartedly supported Mulk International's first Zimbabwean endeavour. Zim Cyber City is the first of many investments that our group, Mulk International, has committed to delivering through the special economic status channel of Zimbabwe Global Investments.
"Zim Cyber City will be a unique, iconic development, offering multi-fold economic benefits to commercial enterprises combined with lavish, uptown living."
Mount Hampden, in Mashonaland West Province, Zimbabwe is about 11 miles North West from the capital, Harare. Along the Old Mazowe Road, this area of 15,500 acres has been allocated towards building a new city that represents a new era for Zimbabwe, as well as a special economic zone exclusively for investors.
The master plan of the project includes 250 townhouses, more than 80 luxury villas, a number of apartment blocks, hi-tech office facilities, high-end retail arcade, a 15-storeyed commercial tower, landscaped gardens – all within a high-security gated community with a health club, community centre and other facilities.
Zim Cyber City will offer high-end residential living for those operating and living in the community. It will include 24/7 advanced, built-in surveillance technology that is directly connected to local law enforcement authorities for maximum security of the residents.
Corporate license holders within the Zim Cyber City will enjoy a bouquet of incentives including free repatriation of capital and profits without any limit caps; ease of fund transfers in and out of the country through local or foreign bank accounts without any caps; exemption from paying all taxes for a period of five years; freehold resale of the real estate and permission to employ foreign staff at a flat rate of 15 percent tax.
— Staff report