Dubai ranks top for cultural and creative projects, says FDI data
Dubai has achieved top global ranking in attracting Foreign Direct Investment (FDI) projects in the cultural and creative industries in 2022.
The emirate attracted a record-breaking 451 projects, which represents an increase of 107.7 per cent, and surpasses the likes of London, Singapore, Paris and Berlin.
That's according to the Department of Economy and Tourism's (DET) Dubai FDI Monitor report based on data from the Financial Times' 'fDi Markets,' a leading source on Greenfield FDI projects.
Dubai's total FDI capital flows in the cultural and creative industries surged to AED 7.35 billion in 2022, ranking the city 1st in the MENA region and 12th globally (up from 14th in 2021).
This FDI generated an estimated 12,368 jobs, positioning Dubai 1st in the MENA region and 6th globally (maintaining the same level as 2021) in job creation in FDI.
#Dubai ranks first globally in attracting FDI projects in cultural and creative industries in 2022

– AED7.357 billion total FDI capital inflows
– 451 new projects
– 12,368 new jobs
– 76% of total FDI projectshttps://t.co/A8YBtepdHg pic.twitter.com/IbAj9n0Fbz

— Dubai Media Office (@DXBMediaOffice) June 11, 2023
Sheikha Latifa bint Mohammed bin Rashid Al Maktoum, Chairperson of Dubai Culture and Arts Authority and Member of the Dubai Council, said the latest ranking reflects the emirate's unique approach and reflects the strength and maturity of its infrastructure and its legal, legislative, creative and digital environment.
The United States, India, the United Kingdom, France and Switzerland emerged as the leading foreign direct investors in Dubai's cultural and creative industries in terms of FDI projects.
According to the data, Greenfield (wholly-owned) FDI projects accounted for 76 per cent of the total, followed by New Forms of Investments (NFIs), which accounted for 13 per cent, Mergers and Acquisitions and Reinvestment projects making up 5 per cent each, and Greenfield (joint-ventures) at 1 per cent.

Saudi spending in transfer window second only to Premier League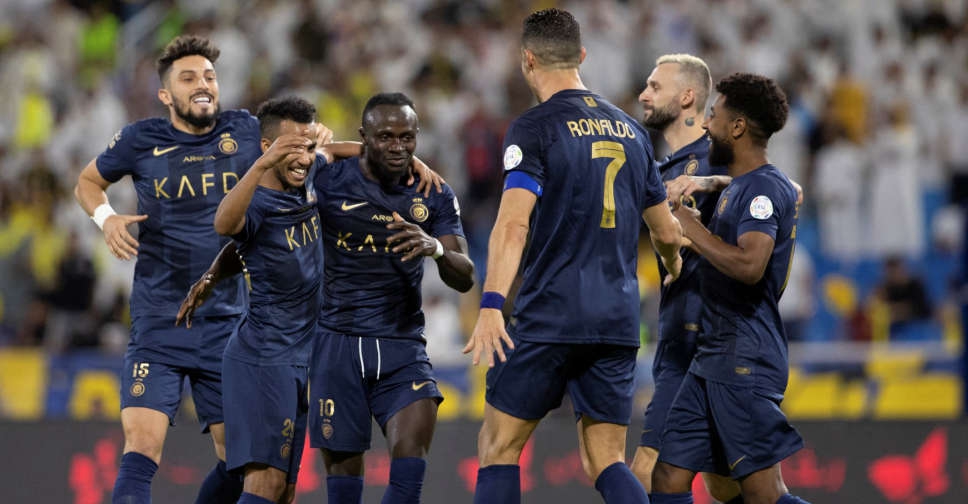 Saudi Pro League (SPL) clubs have splurged $957 million on players in the close season transfer window, according to analysis from Deloitte published on Friday.
Saudi clubs' spend in the transfer window, which closed on September 7, exceeded the spending of four of Europe's 'big five' leagues with only the Premier League ahead of the Middle Eastern nation.
"This marks the first time since 2016 that another international league has outspent any of Europe's 'big five' during a football transfer window…," said Izzy Wray of Deloitte's Sports Business Group.
"European football continues to be the benchmark for the game globally, and the Saudi investment in the game will divert its focus towards the infrastructure, to elevate the level of Asian football."
Earlier this year, the Saudi Public Investment Fund (PIF) announced a Sports Clubs Investment and Privatization Project involving the league champions Al-Ittihad, Al-Ahli, Al-Nassr and Al-Hilal, with a host of top players moving to the league.
PIF own 75 per cent of each of the four clubs, while their respective non-profit foundations own 25 per cent of each.
This window's biggest transfer move came from the most successful club in Saudi Arabia, Al-Hilal, who spent 90 million euros to bring in Brazil star Neymar from Paris St Germain.
In addition to Neymar, Al-Hilal also spent big money to sign Aleksandar Mitrovic, Kalidou Koulibaly, Ruben Neves and Sergej Milinkovic-Savic.
Saudi Pro League champions Al-Ittihad signed Karim Benzema, N'Golo Kante and Fabinho, while Cristiano Ronaldo's Al-Nassr splashed out on Otavio, Sadio Mane, Aymeric Laporte, Marcelo Brozovic and Alex Telles.
Al-Ahli, who returned to the Pro League following a season in the second division, also completed a string of signings including Gabri Veiga, Riyad Mahrez, Roberto Firmino, Edouard Mendy, Alain Saint-Maximin and Merih Demiral.
"The implementation of the Kingdom's privatisation programme is likely to draw a wave of interest around the SPL, potentially fueling the current spending pattern for the windows to come," Wray said.
"With the spending power of the SPL already surpassing some of Europe's 'big five', it remains to be seen the impact this will have on the make-up of elite football for future generations."
For all its expenditure, the SPL still missed out on some of its biggest targets.
Liverpool's Mohamed Salah was a target for Al-Ittihad, who reportedly had a bid worth 150 million pounds ($187.10 million) turned down by the Premier League club, while ambitious bids from Al-Hilal for Lionel Messi and Kylian Mbappe failed to materialise.
Saudi Arabia has made massive investments in football, Formula One, boxing, tennis and golf in recent years.

UAE's historic space mission ends with astronaut Sultan Al Neyadi's return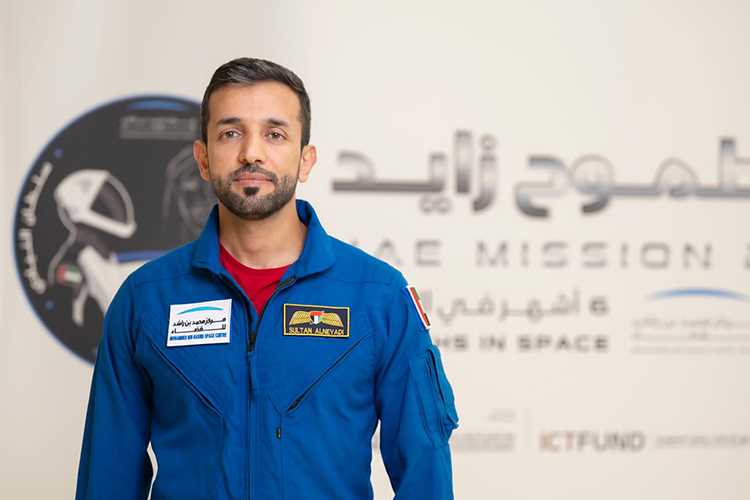 UAE astronaut Sultan Al Neyadi and his fellow Crew-6 members have successfully returned to Earth, concluding their historic space mission. The crew members safely disembarked from the Dragon Endeavour spacecraft with assistance from SpaceX recovery personnel. Al Neyadi, the last to exit the spacecraft, completed the process exactly one hour after the splashdown.
Welcome home, #Crew6!

After six months of science and discovery aboard the @Space_Station, our Crew-6 team splashed down at 12:17am ET (0417 UTC) and will be picked up shortly by recovery teams. pic.twitter.com/zf635dfUKF

— NASA (@NASA) September 4, 2023
Crew-6's remarkable space mission spanned an impressive 186 days, setting a new record as the longest mission in Arab history. The Dragon capsule made a secure touchdown off the Florida coast at 8:17 am on a Monday, with Al Neyadi emerging from the Dragon spacecraft just an hour later. During this mission, Al Neyadi achieved significant milestones, elevating the UAE's status in the global space arena. He completed the longest-ever space mission by an Arab, spending six months aboard the International Space Station (ISS) and conducting groundbreaking scientific experiments for the betterment of humanity and scientific advancement.
As Sultan Al Neyadi, the UAE's second astronaut, emerged from the Dragon spacecraft, he greeted onlookers with a smile and a wave. It's worth noting that astronauts returning from extended periods in space often experience an adjustment period as they readapt to Earth's gravity. The recovery process for the crew may take up to two hours to ensure their well-being after this remarkable mission.
UAE's economic agreements with Turkey and Indonesia spring into action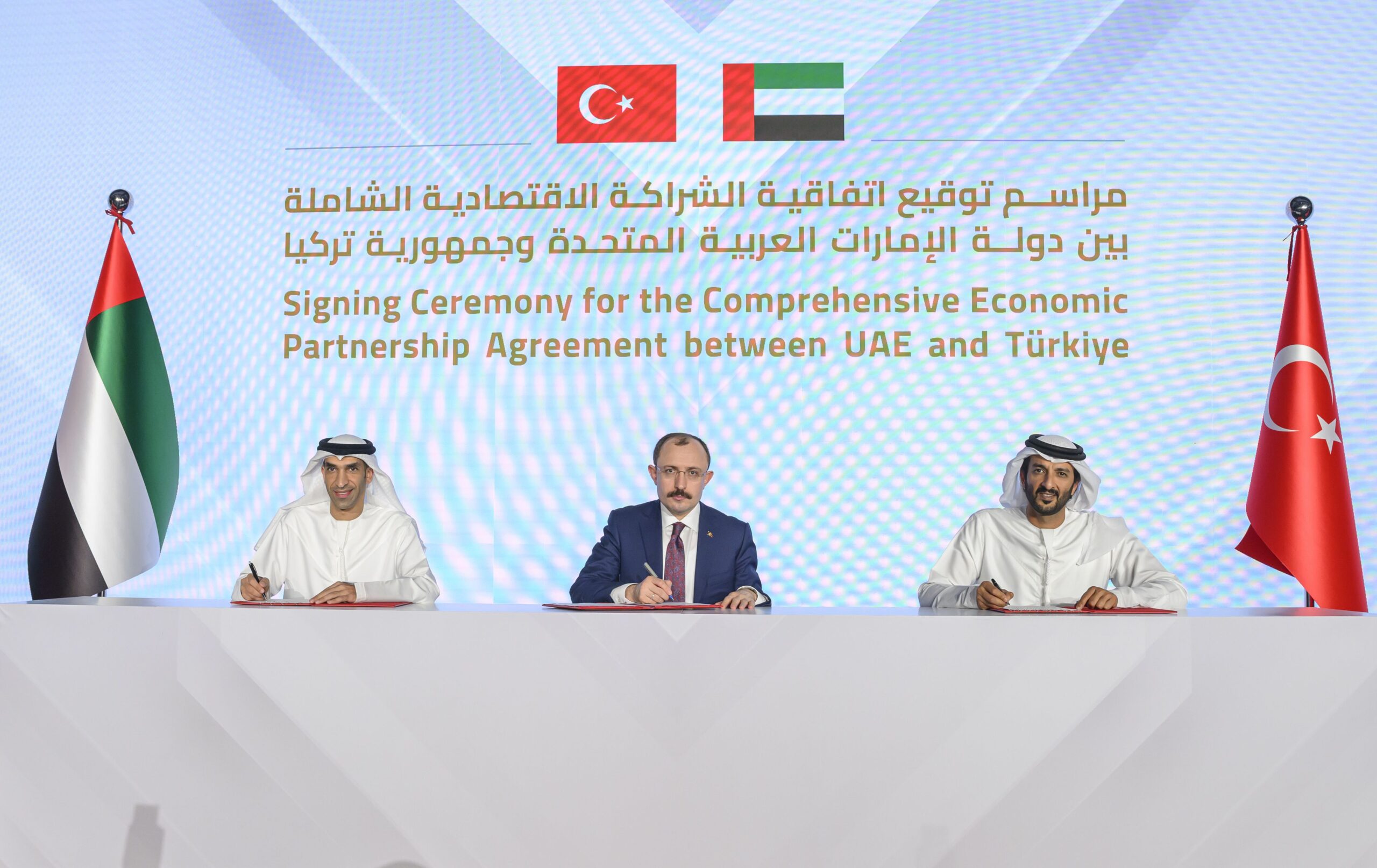 The United Arab Emirates (UAE) is entering a new era of economic collaboration with two rapidly growing global players as it activates two of its Comprehensive Economic Partnership Agreements (CEPAs). The UAE-Türkiye CEPA and the UAE-Indonesia CEPA have officially come into force, setting the stage for enhanced trade and investment cooperation.
The primary goal of these CEPAs is to foster economic ties by doubling non-oil trade. The UAE-Türkiye CEPA aims to elevate bilateral non-oil trade to an impressive $40 billion within five years, while the UAE's CEPA with Indonesia seeks to push non-oil trade beyond $10 billion within the same timeframe. These agreements also aim to facilitate investment projects valued at $10 billion in various sectors.
In the words of HE Al-Zeyoudi, "The implementation of our CEPAs with Türkiye and Indonesia marks a significant step forward in our foreign trade program. Both agreements will unlock significant opportunities for our private sector in two of the world's most dynamic centers of growth."
These CEPAs are the third and fourth of their kind to come into force for the UAE, following successful agreements with India in May 2022 and Israel in April 2023. They are a testament to the UAE's foreign trade agenda, strategically forging robust economic connections with nations of global importance. Both CEPAs promise to reduce or remove tariffs on a wide range of goods, eliminate trade barriers, and create pathways for investments in vital sectors like logistics, energy, food production, fintech, e-commerce, and travel and tourism.
The UAE-Indonesia CEPA, inked in Abu Dhabi in July 2022, aims to significantly boost bilateral non-oil trade from $4.08 billion to over $10 billion within five years. Additionally, the agreement targets a combined trade in services worth $630 million by 2030. Notably, over 80 percent of UAE exports to Indonesia will now be exempt from customs duties under this pact. This partnership also has an eye on nurturing the rapidly expanding Islamic economy, projected to reach $3.2 trillion by 2024. It will accelerate investment projects worth $10 billion across sectors like agriculture, energy, infrastructure, and logistics. The UAE-Türkiye CEPA is equally impactful, having eliminated or reduced customs duties on 82 percent of product lines, accounting for more than 93 percent of bilateral non-oil trade. Türkiye was the UAE's fastest-growing top ten trading partner in 2022, witnessing a 40 percent increase in non-oil trade to $18.9 billion. The newly liberalized trade environment is set to drive this figure to an impressive $40 billion within the next five years.
HE Al Zeyoudi also stressed that the Comprehensive Economic Partnership Agreements play a vital role in attaining the nation's objectives, in particular the vision laid out in "We The UAE 2031", which seeks to double the UAE's non-oil foreign trade to AED4 trillion and elevate national exports to AED800 billion. The recently published statistics from H1, 2023, which show a record non-oil foreign trade value of AED1.239 trillion for the first six months of the year, demonstrate that the UAE is firmly on track – and that the CEPA program will help maintain this upward trajectory.