F1: Hamilton says Mercedes deal close – ARN News Centre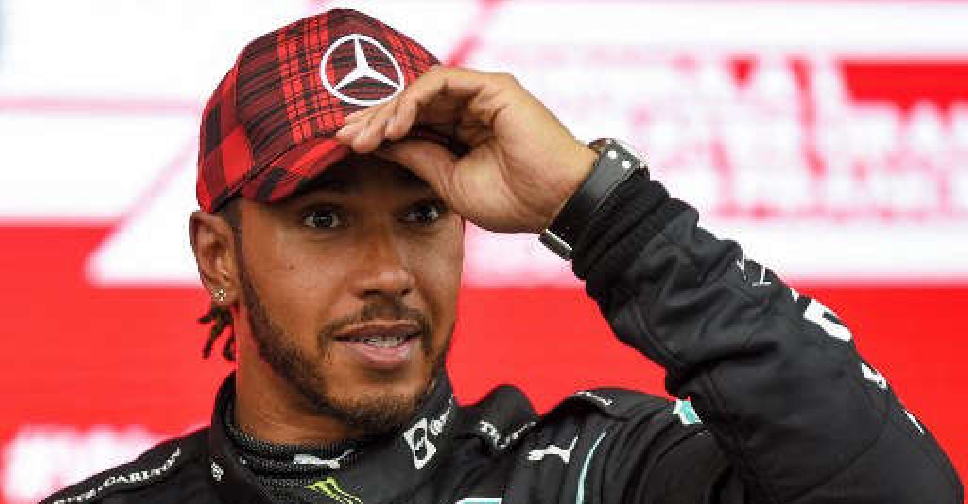 Lewis Hamilton denied talking to Ferrari about a move to the Italian Formula One team and said on Thursday he was close to agreeing a new contract with Mercedes.
The seven times world champion, the sport's most successful driver of all time, is out of contract at the end of the season and there has been speculation the 38-year-old could join Ferrari.
"My team is working closely behind the scenes with (team boss) Toto (Wolff), we are almost at the end of having a contract ready," the Briton told reporters ahead of the weekend's Monaco Grand Prix.
"Having a team focus on that so I can just do my job, it's a much better position than I was in before because I remember I used to do all my negotiations on my own and it was very stressful. I don't have to do that any more."
Asked directly whether Ferrari had been in touch, Hamilton replied "no".
Separately, Ferrari team boss Fred Vasseur said the team had not made any offer.
"We didn't have discussions. I think every single team on the grid would like to have Hamilton at one stage. It would be rubbish to not say something like this," added the Frenchman.
Hamilton hoped the talks with Mercedes would be wrapped up "in the coming weeks".
The UK's Daily Mail reported on Monday that Ferrari were set to offer Hamilton a 40 million pound (AED 181 million) deal to partner Charles Leclerc.
Italy's Gazzetta dello Sport said there appeared to be a "foundation of truth" to the story.
"When you are in contract negotiations there's always going to be speculation and I think ultimately unless you hear it from me, then that's all it is," said Hamilton.
He suggested maybe the media had "just got bored" after last weekend's scheduled Emilia Romagna Grand Prix at Imola was cancelled due to flooding.
Hamilton said Mercedes' current lack of form had not affected his decision.
"It doesn't have a bearing because we're still a championship-winning team," he said. "It's just we've had the wrong car, there have been some decisions that have been made over the last two years that have not been ideal.
"We are working our way through that… we have a new upgrade this weekend, the team have worked incredibly hard to bring this upgrade."
Leclerc appeared in the same session with Hamilton and winced when asked if he would welcome Hamilton as a team mate.
"If I say yes, I imagine it being the title of every newspaper," he said.
"I think anybody on the grid would love to have Lewis as a team mate as everybody will learn a lot from him," he added.
"But I'm happy where I am and with Carlos it's a great relationship too."


Rybakina pulls out of French Open due to illness – ARN News Centre
AFP / Anne-Christine Poujoulat
Fourth seed Elena Rybakina pulled out of the French Open ahead of her third-round match with Sara Sorribes Tormo due to a viral illness as the Roland Garros tournament lost one of its main contenders for the women's title.
The Wimbledon champion said she had been unwell for the last two days and was out of breath during the warm-up before her match against Sorribes Tormo on Court Philippe Chatrier.
"I wasn't feeling good yesterday and the day before, so I didn't sleep two nights and had some fever," Rybakina, who has battled pollen allergies in the past, told reporters.
"Today, I really tried during the warm-up, but I feel that the right decision is to withdraw because it's really tough to play in this condition.
"I saw the doctor, and they said that, actually, it's all a virus here in Paris. I guess with my allergy, my immune system just went down, and I picked up something."
Kazakhstan's Rybakina, 23, was among the title favourites alongside holder Iga Swiatek and Australian Open champion Aryna Sabalenka after winning the Rome title in the build-up to the claycourt Grand Slam.
"I'm really upset not be able to play, but I guess that's life," Rybakina added. "There is a lot of ups and downs. Today I just wanted to give 100%, and obviously, I'm far from being 100%.
"I was actually coming positive here, but you never know how you're going to feel. It was unlucky for me. I'll try to recover and do my best to be prepared for the grass season already."
Moscow-born Rybakina said she hoped to be fully fit for the European grasscourt swing ahead of her Wimbledon title defence.
"Well, for now, the focus for sure is to get better. But the plan was to play Berlin, Eastbourne and Wimbledon," she said.
"There are not many tournaments on grass, but it's most important to get healthy again. That's the plan."
Spain's Sorribes Tormo moves into the fourth round, where she will take on 23rd seed Ekaterina Alexandrova or 14th seed Beatriz Haddad Maia.

Sabalenka cites mental health reasons to skip French Open media duty
Belarusian tennis star Aryna Sabalenka skipped her post-match press conference at the French Open on Friday citing mental health reasons.
The tournament organisers instead released an interview with the world number two conducted by a hand-picked group of reporters in which she said she had not felt safe at her previous press conference.
At Wednesday's event Sabalenka was asked about Russia's invasion of Ukraine and her country's role as a staging ground for Russian troops and weapons.
Sabalenka said that her choice not to take part in Friday's press conference was supported by the French Open organisers.
"After my match (on Wednesday) I spoke with the media like I normally do. I know they still expect some questions that are more about the politics and not so much about my tennis," she said.
"For many months now I have answered these questions at tournaments and been very clear in my feelings and my thoughts. These questions do not bother me after my matches.
"I know that I have to provide answers to the media on things not related to my tennis or my matches, but on Wednesday I did not feel safe in the press conference," she said.
A French tennis federation spokesperson told Reuters Sabalenka would not be fined.
"It was to protect her," the spokesperson said, adding that whether she attends other press conferences would be her decision.
Sabalenka will play either American Sloane Stephens or Yulia Putintseva of Kazakhstan in the next round.
In 2021, former world number one Naomi Osaka of Japan was fined $15,000 for skipping a post-match press conference at the French Open and threatened with tough sanctions by the board of the four Grand Slam tournaments.
She subsequently withdrew from the tournament citing mental health concerns and later said she had been battling depression and anxiety for years.

More from Sports
Europa League kings Sevilla beat Roma on penalties to win seventh crown
Europa League thoroughbreds Sevilla worked their magic yet again to beat AS Roma 4-1 on penalties and lift the trophy for a record-extending seventh time, handing Roma boss Jose Mourinho his first defeat in six European finals.
After an unspectacular match ended 1-1 after extra time, Sevilla ruthlessly punished the Italians in the shootout, with Gonzalo Montiel firing home the winning spot kick, just as he did for Argentina in the World Cup final against France.
The defender had missed his first effort but was handed a reprieve when Roma keeper Rui Patricio was adjudged to have come off the line too early and he made no mistake with his second, sparking jubilant celebrations.
Sevilla keeper Yassine Bounou was their hero in the shootout, saving penalties from Gianluca Mancini and Roger Ibanez while the Spaniards were flawless in their own execution, scoring their first four.
Sevilla, the undisputed kings of the Europa League, have now won all seven of the finals they have played in the competition, and are well-versed in the drama of the occasion, having seen their opponents score first in the last four finals.
It was a tense and ill-tempered affair from the start on Wednesday, with Roma defending deep with a five-man backline against Sevilla, who had almost 65 per cent possession but were kept mostly outside the Italian's crowded box.
The match was tetchy with referee Anthony Taylor dishing out 14 yellow cards, the most ever in a Europa League game, and playing almost 30 minutes of stoppage time in total.
Paulo Dybala gave Roma the lead from a counter-attack in the 35th minute but Sevilla then took control of the game and found the equaliser thanks to an own-goal by Mancini in the 55th minute.
Sevilla dominated the match after that but Roma had the better chances from counter-attacks and set-pieces, including a Chris Smalling header that hit the crossbar in the 10th minute of added time in extra time.
It was the third consecutive Europa League final that ended in a penalty shootout.
The win means Sevilla will compete in next season's Champions League despite finishing outside the top four in the La Liga.
Mourinho had never lost a European final before Wednesday, having last year led Roma to the inaugural Europa Conference League title, becoming the first coach to win all the European trophies.
Losing was clearly a painful experience for the Portuguese who handed his runners-up medal to a fan in the stand after the presentation.
"That's what I did, I don't want silver medals. I don't keep silver medals, so I gave it away," he told Movistar.
It was written in the stars. ✨
7️⃣ times, @EuropaLeague 𝑪𝑯𝑨𝑴𝑷𝑰𝑶𝑵𝑺. ⚪️🔴

🏆🏆🏆🏆🏆🏆🏆 pic.twitter.com/WrotFkE8eq

— Sevilla FC (@SevillaFC_ENG) May 31, 2023