Fintech world's best minds converge at inaugural Dubai Summit
Dubai is set to host the first-ever Dubai Fintech Summit on May 8 and 9 under the patronage of Sheikh Maktoum bin Mohammed Al Maktoum, First Deputy Ruler of Dubai, and Deputy Prime Minister and Minister of Finance of the UAE.
The event will take place at Madinat Jumeirah and will bring together over 5,000 global Fintech C-suite executives and technology experts to discuss the latest innovations and challenges in the sector.
———————————————————————————————————————————-
As a reader of www.headline.ae, grab an exclusive 10% discount on tickets purchase.
Use the code DFS23HL
———————————————————————————————————————————-
The Summit will feature a lineup of distinguished speakers from both local and international arenas. Notable speakers include Abdulla bin Touq Al Marri, UAE Minister of Economy, and chief executives Bill Winters, Brad Garlinghouse, Piyush Gupta, Jenny Johnson and Brian Armstrong from Standard Chartered, Ripple, DBS Bank Singapore, Franklin Templeton and Coinbase respectively, among others.
Mohammad Alblooshi, head of organisers DIFC Innovation Hub and Fintech Hive, underscored the importance of the summit. "Nearly 60% of all Fintech companies in the GCC are currently based in the city. With the industry growing at an unprecedented rate, it is crucial for stakeholders to gather and discuss the challenges and opportunities that lie ahead. The Dubai Fintech Summit promises to bring together the most prominent figures in the industry, with an agenda that will captivate and inspire audiences worldwide."
The global Fintech sector is rapidly growing and is predicted to be valued at $305 billion globally by 2025, according to Research and Markets, an intelligence and market analysis firm.
In the Middle East, Africa and South Asia (MEASA) region, the industry is expected to double in value from $135.9 billion in 2021 to $266.9 billion in 2027, according to a 2022 report by DIFC Fintech Hive.
The DFS will offer a unique platform for startups, investors, and industry leaders to connect and capitalise on the growing Fintech market in the region and beyond. The DFS will feature a series of panel discussions, fireside chats, and over 100 Fintech exhibitors.
There are over 800 Fintech startups worth $15.5 billion in the MEASA region alone, according to data by dealroom.co. Dubai alone is home to over 20% of the world's Fintech businesses, according to a report by Mordor Intelligence.
Mastercard's 2022 Digital Payments Index report reveals that digital payments are gaining traction in the MENA region. More than 85% of respondents reported using at least one emerging payment method in the past 12 months, indicating a shift away from cash-based transactions. Among MENA countries, the UAE stands out as being ready to embrace a cashless society. According to the event's co-host sponsor Visa, 52% of UAE consumers are already cashless or plan to be by 2024.
The DFS will offer attendees a platform to participate in discussions and exchange ideas on emerging trends, regulatory frameworks, and future possibilities.
The event will feature discussions on a range of topics, including 'Building the Economies of the Future', 'Crypto and the Evolving Regulatory Framework', 'The World of Finance: Where are the Women?', and 'Building a Resilient and Sustainable Financial Sector in the Age of Disruption'. Participants will have the opportunity to gain valuable insights on these critical issues from industry leaders and experts.

UAE's historic space mission ends with astronaut Sultan Al Neyadi's return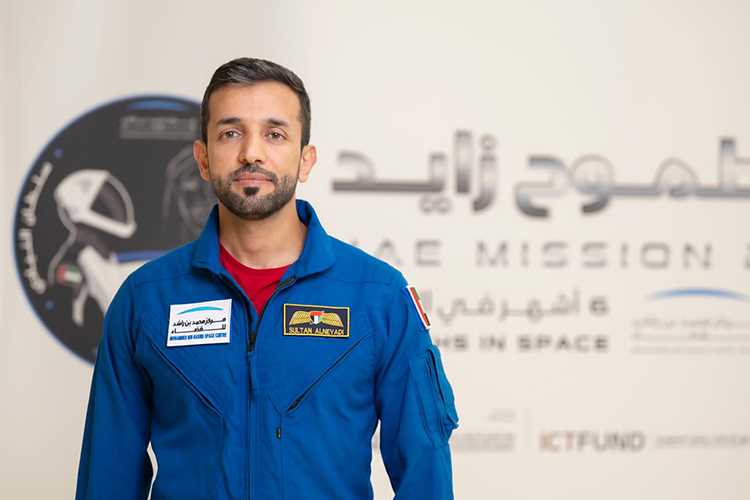 UAE astronaut Sultan Al Neyadi and his fellow Crew-6 members have successfully returned to Earth, concluding their historic space mission. The crew members safely disembarked from the Dragon Endeavour spacecraft with assistance from SpaceX recovery personnel. Al Neyadi, the last to exit the spacecraft, completed the process exactly one hour after the splashdown.
Welcome home, #Crew6!

After six months of science and discovery aboard the @Space_Station, our Crew-6 team splashed down at 12:17am ET (0417 UTC) and will be picked up shortly by recovery teams. pic.twitter.com/zf635dfUKF

— NASA (@NASA) September 4, 2023
Crew-6's remarkable space mission spanned an impressive 186 days, setting a new record as the longest mission in Arab history. The Dragon capsule made a secure touchdown off the Florida coast at 8:17 am on a Monday, with Al Neyadi emerging from the Dragon spacecraft just an hour later. During this mission, Al Neyadi achieved significant milestones, elevating the UAE's status in the global space arena. He completed the longest-ever space mission by an Arab, spending six months aboard the International Space Station (ISS) and conducting groundbreaking scientific experiments for the betterment of humanity and scientific advancement.
As Sultan Al Neyadi, the UAE's second astronaut, emerged from the Dragon spacecraft, he greeted onlookers with a smile and a wave. It's worth noting that astronauts returning from extended periods in space often experience an adjustment period as they readapt to Earth's gravity. The recovery process for the crew may take up to two hours to ensure their well-being after this remarkable mission.
UAE introduces end-of-service benefits system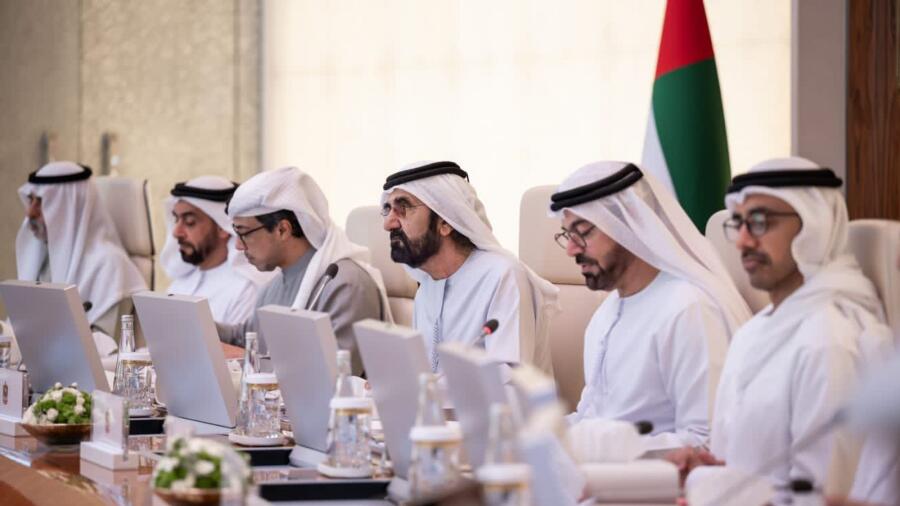 The UAE Cabinet has approved an innovative system that allows employees in the private sector and free zones to invest their end-of-service benefits, and it's optional for employers to participate.
Under this system, a savings and investment fund will be established, overseen by the Securities and Commodities Authority in collaboration with the Ministry of Human Resources and Emiratisation. Employees will have the opportunity to invest their end-of-service benefits in the fund, with multiple investment options available.
The announcement was made during a Cabinet meeting chaired by His Highness Sheikh Mohammed bin Rashid Al Maktoum, Vice-President and Prime Minister of the UAE and Ruler of Dubai. The primary objective is to safeguard workers' savings while providing stability to their families and ensuring their rights. This scheme is open not only to private sector employees but also to government employees.
The Process:
Employers can choose to enroll their workers in this system and make monthly contributions. The system offers three investment options, including a risk-free capital guarantee, various risk levels for traditional investments, and Sharia-compliant investments. Upon the termination of the employment relationship, employees will receive their end-of-service benefits and returns.
Over time, this scheme is expected to cost employers less than the traditional system and will help in retaining talent by offering more attractive terms for employees. Many experts have highlighted the dependence of UAE residents on their gratuity as a retirement fund. In a recent survey, 82% of workers expressed openness to having their gratuity invested on their behalf. Dubai had previously introduced a similar scheme for expatriates working in government departments in 2022, offering various savings opportunities and boosting their benefits and savings.
Dubai based author shares 5 ways to celebrate International Literacy Day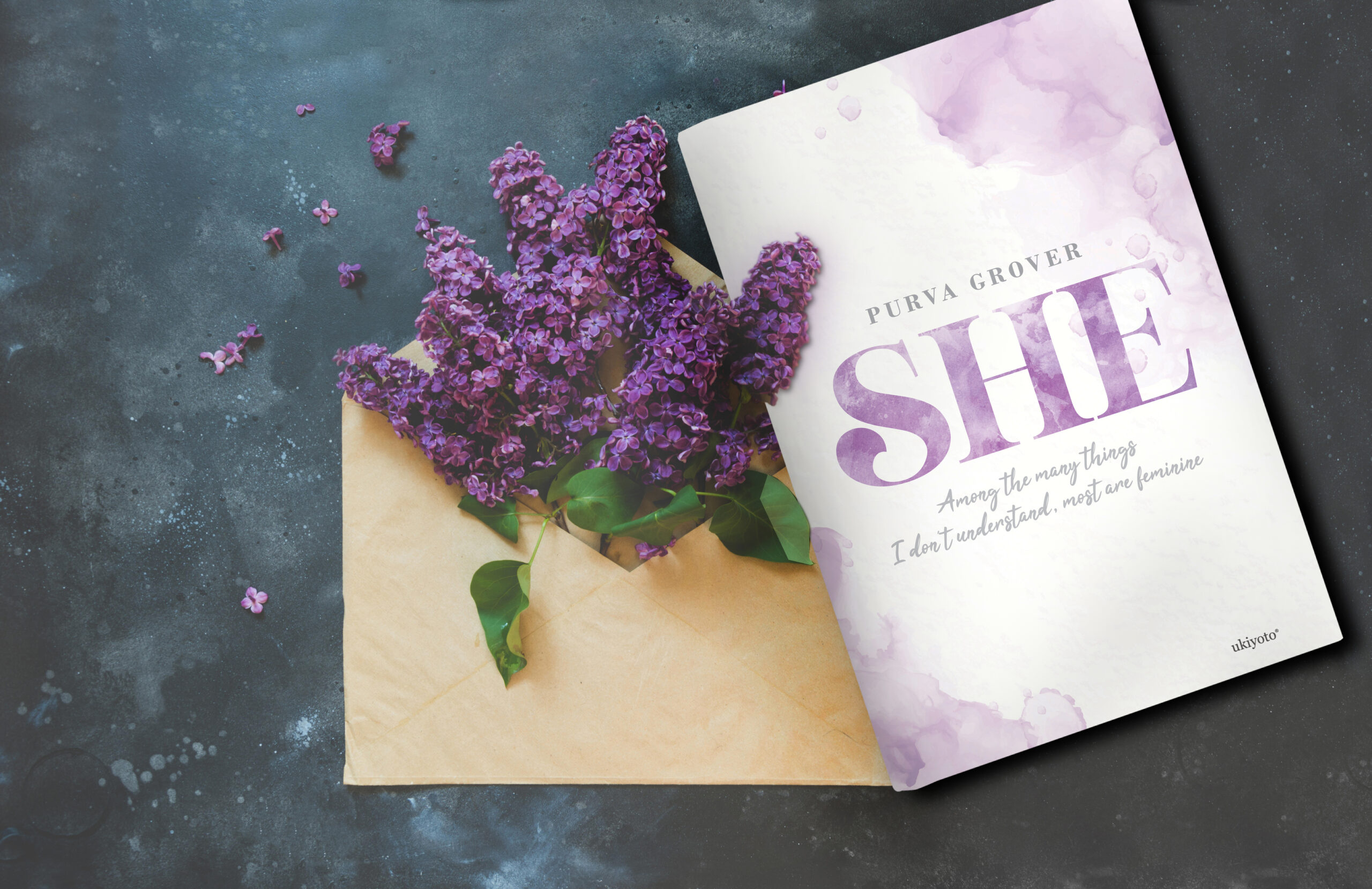 As the world gears up to celebrate International Literacy Day on September 8th, Dubai-based author and creative educator, Purva Grover, offers a captivating roadmap for celebrating this vital day filled with books, stories, and literary joy.
Since its inception in 1967, International Literacy Day has annually underscored the vital role of literacy in upholding human dignity and rights while pushing the literacy agenda toward a more enlightened and sustainable society. At a time when the tradition of storytelling is waning, Purva Grover emphasizes the need to revive this age-old educational practice. With three published books to her credit, including "The Trees Told Me So" and "It was the year 2020", Purva champions the idea that stories, more than facts, touch our hearts and serve as vessels to preserve cultures and traditions for generations to come.
On the occasion of International Literacy Day, Purva Grover, renowned for her work in fostering creative thinking and education for both young minds and adults, seeks to inspire one and all to embrace reading and writing as essential life skills, enjoyable pastimes, or avenues for stress relief. Here are five delightful avenues to partake in this celebration:
1. Explore a Bookstore – Bookends
Dubai's beloved Bookends, a locally rooted bookstore and hub for pre-loved books, beckons book enthusiasts to embark on a literary adventure where book prices commence at a mere AED 1. With books spanning over 15 languages, visitors can also relish a cozy reading nook within the store.
At: Dubai Digital Park, Silicon Oasis, Dubai.
Get social: https://www.instagram.com/bookendsae/
2. Join a book club (A night of SHE reading and SHE games)
Towards the end of September, ardent readers can engage in a night of SHE reading, hosted by Purva Grover herself. SHE, a book by Grover, represents a literary homage to the essence of femininity. Guests can also play interactive games centered around the theme of the book.

Know more: On Thursday, 28th September, 7.30 pm-9.30 pm, Mogao by Socialicious, Dubai Digital Park, Silicon Oasis, Dubai.
Get social: https://www.instagram.com/mogaodubai/
3. Decorate with Word Art – Gift of Stories
For those seeking unique word-inspired decor, Gift of Stories offers a delightful range of quirky and colorful canvas prints that add whimsy and wonder to your living spaces. These canvases, available in various sizes and colors, are perfect additions to room walls, hallways, studies, and desks.
Order: https://purva-grover.zbooni.com
Get social: https://www.instagram.com/giftofstories/
4. Attend a Poetry Reading with Rashmi Kotriwala
Dubai-based poetess Rashmi Kotriwala invites you to a captivating morning of poetry as she shares verses from her debut Hindi poetry collection, "Khayaalon Ke Darmiyaan." This compilation, comprising over 100 poems in the Hindustani language, promises to be a soul-stirring literary experience.
Know more: On Tuesday, September 13, 10.30-noon, Bookends Store, Dubai Digital Park, Silicon Oasis, Dubai
Get social: https://www.instagram.com/rashk29/
5. Engage in the Midnight Prompt Writing Challenge
Aspiring writers, thinkers, and creatives are warmly invited by Purva Grover to participate in the Midnight Prompt Writing Challenge. Commencing at midnight on September 8th and extending until September 16th, daily prompts will ignite your creative spark. You need not be a seasoned author or poet to partake; all amateur writers are encouraged to share their musings, be it a thought, sentence, paragraph, or more. These entries will be showcased on social media.
International Literacy Day offers an opportunity to celebrate the profound impact of literature and storytelling in our lives. Author Purva Grover's diverse literary initiatives provide the perfect backdrop to make this day truly special. Join the literary festivities, explore the enchantment of words, and immerse yourself in the world of books, stories, and creativity.
For further details and to connect with Purva Grover, follow her on Instagram: https://www.instagram.com/purvagr/