Fintech world's best minds converge at inaugural Dubai Summit
Dubai is set to host the first-ever Dubai Fintech Summit on May 8 and 9 under the patronage of Sheikh Maktoum bin Mohammed Al Maktoum, First Deputy Ruler of Dubai, and Deputy Prime Minister and Minister of Finance of the UAE.
The event will take place at Madinat Jumeirah and will bring together over 5,000 global Fintech C-suite executives and technology experts to discuss the latest innovations and challenges in the sector.
———————————————————————————————————————————-
As a reader of www.headline.ae, grab an exclusive 10% discount on tickets purchase.
Use the code DFS23HL
———————————————————————————————————————————-
The Summit will feature a lineup of distinguished speakers from both local and international arenas. Notable speakers include Abdulla bin Touq Al Marri, UAE Minister of Economy, and chief executives Bill Winters, Brad Garlinghouse, Piyush Gupta, Jenny Johnson and Brian Armstrong from Standard Chartered, Ripple, DBS Bank Singapore, Franklin Templeton and Coinbase respectively, among others.
Mohammad Alblooshi, head of organisers DIFC Innovation Hub and Fintech Hive, underscored the importance of the summit. "Nearly 60% of all Fintech companies in the GCC are currently based in the city. With the industry growing at an unprecedented rate, it is crucial for stakeholders to gather and discuss the challenges and opportunities that lie ahead. The Dubai Fintech Summit promises to bring together the most prominent figures in the industry, with an agenda that will captivate and inspire audiences worldwide."
The global Fintech sector is rapidly growing and is predicted to be valued at $305 billion globally by 2025, according to Research and Markets, an intelligence and market analysis firm.
In the Middle East, Africa and South Asia (MEASA) region, the industry is expected to double in value from $135.9 billion in 2021 to $266.9 billion in 2027, according to a 2022 report by DIFC Fintech Hive.
The DFS will offer a unique platform for startups, investors, and industry leaders to connect and capitalise on the growing Fintech market in the region and beyond. The DFS will feature a series of panel discussions, fireside chats, and over 100 Fintech exhibitors.
There are over 800 Fintech startups worth $15.5 billion in the MEASA region alone, according to data by dealroom.co. Dubai alone is home to over 20% of the world's Fintech businesses, according to a report by Mordor Intelligence.
Mastercard's 2022 Digital Payments Index report reveals that digital payments are gaining traction in the MENA region. More than 85% of respondents reported using at least one emerging payment method in the past 12 months, indicating a shift away from cash-based transactions. Among MENA countries, the UAE stands out as being ready to embrace a cashless society. According to the event's co-host sponsor Visa, 52% of UAE consumers are already cashless or plan to be by 2024.
The DFS will offer attendees a platform to participate in discussions and exchange ideas on emerging trends, regulatory frameworks, and future possibilities.
The event will feature discussions on a range of topics, including 'Building the Economies of the Future', 'Crypto and the Evolving Regulatory Framework', 'The World of Finance: Where are the Women?', and 'Building a Resilient and Sustainable Financial Sector in the Age of Disruption'. Participants will have the opportunity to gain valuable insights on these critical issues from industry leaders and experts.

Russian company expanding taxi business in Dubai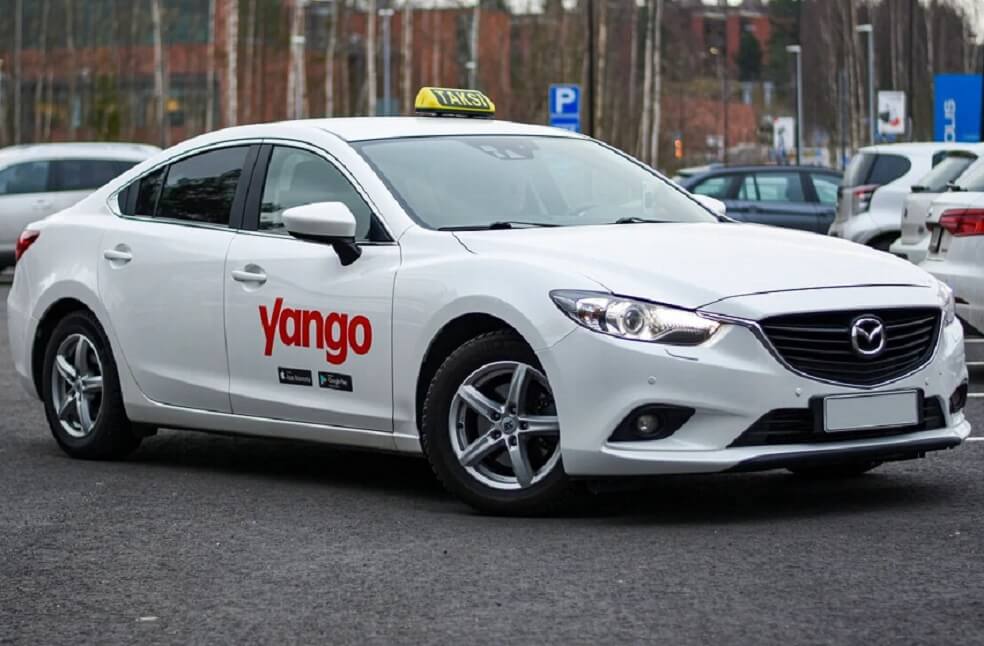 Yango – a ride-hailing, delivery and e-grocery company with Russian origins – is gaining popularity and challenging industry majors Uber and Careem in Dubai, Bloomberg reported on Wednesday, citing sources.
Its share of the local ride-hailing market in May amounted to between 4% and 8%, less than a year after the company started operations in the UAE's most populous city, according to the report.
Yango launched in Dubai in September 2022. It's operated by Netherlands-based company Ridetech International, formerly Yandex Taxi, a subsidiary of Yandex NV, the Dutch-registered holding company for the Russian IT conglomerate Yandex.
Analysts note that the company's popularity stems from the influx of Russian businesses and expats, who have been relocating to the UAE over the past year amid anti-Russia sanctions imposed in the West. According to Islam Abdul Karim, Yango's regional general manager, the number of orders for Yango rides is growing at an average of about 20% every week.
Yango's main rivals in the region, US-based Uber and Uber-owned local firm Careem, told Bloomberg that they welcome the competition.
Uber and Yandex have already faced off in the Russian ride-hailing market. Their rivalry ended in 2017, when the companies merged their Russian businesses to form a joint venture with Yandex as the leading partner. Last month, however, Yandex bought out Uber's share in the company for $702.5 million, becoming the sole owner.
Mahzooz gets its first Emirati female millionaire
UAE weekly draw Mahzooz celebrated its first Emirati female millionaire Sahar, as she took home the guaranteed raffle prize of Dh 1 million on Saturday as the 45th millionaire to do so.
The UAE's favourite weekly draw with the biggest and most frequent payout, has given away more
than AED 415,000,000 in prize money to over 242,000 winners in a span of two years.
Sahar is the third Emirati millionaire through Mahzooz, with a total of Dh7.5 million in prize money given away to more than 8,000 Emirati winners.
Since being introduced to Mahzooz two years ago, Sahar has participated in the weekly draw almost
every weekend. She remembers the moment she found out that she had won with fondness. On
Saturday evening, Sahar received multiple calls from her friends to congratulatee her on the bonanza.
She initially thought it was an orchestrated joke and didn't give the happy messages much thought.
She decided to check her Mahzooz account the next morning and before even finding out she
received a call from Mahzooz announcing the good news to her. Her brother was the first person she
told about her victory because he was the one who introduced her to Mahzooz.
"While money does not buy happiness, I believe it can bring comfort and security to the life of a
person. This is what the prize is going to do for my family," an elated Sahar said.
"This is not the first time I have won with Mahzooz. In fact, the year started off on a good note for
me, as I have won the third prize in January, having scored three out of 5 numbers. But this time, the
prize is incomparable, and I will use good judgement to decide how to invest this money" Sahar
continued.
The same draw also saw 888 participants take home Dh 1,417,000 in prize money split between the
second and third prizes of the grand draw and the guaranteed raffle prize.
For only AED 35, participants can purchase a bottle of Mahzooz water, and enter the weekly draw
every Saturday consisting of the grand draw, for a chance to win the new top prize of Dh20 million and the new weekly raffle draw for one guaranteed winner irrespective of the numbers matching.
Esports company seeks to ride wave two years after IPO pop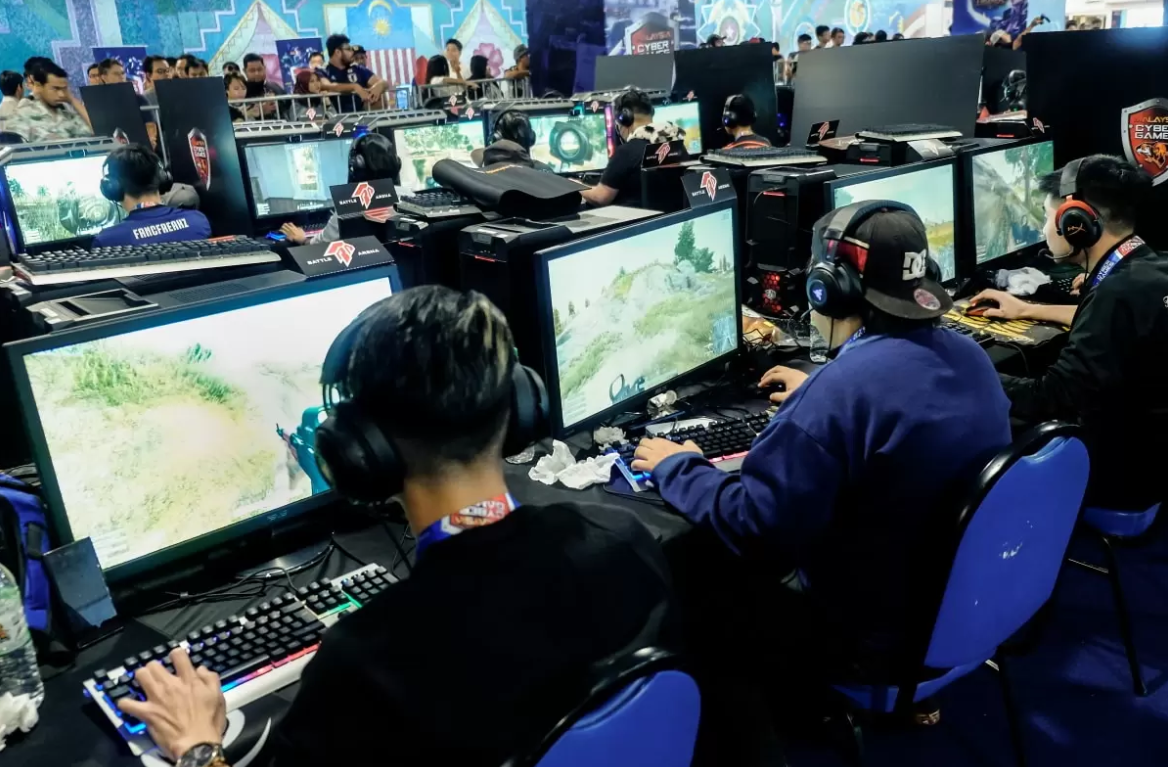 Investment opportunities in eSports and virtual gaming are on the rise, especially in Southeast Asia and Middle East and North Africa market regions, and companies such as Esports Technologies are looking to ride the wave.
Esports Technologies made the biggest splash of the IPO market for the year 2021 on the NASDAQ (EBET) when it made its debut with a jump in share value of 507% and eventually soared up to 700%.
According to a new market research report titled 'Southeast Asian Gaming Market – (2023-2028)' and released in March this year by Mordor Intelligence, the market is expected to register a Compound Annual Growth Rate of 16.2% with the onset of 5G technology. It marks a reverse trend after a little flat 2022 when revenues dipped slightly. Only the MENA and Latin America regions showed positive growth, according to a NewZoo report.
The rising popularity of various sports and investments in internet infrastructure are the primary factors driving the market's enormous growth potential. Buying E-sports stocks online and their subsequent performance are the rage among America and South Asian investors with an incredible surge in both demand and price.
Since the IPO of Esports Technologies, it has been confirmed on the books as well above average opening. According to data from Jay Ritter, the average IPO pop from 1980 through 2020 was 18.4% in one day. In 2021, the average first day gain after an IPO was 16%. Using all common stock IPOs between 2000 and 2020, the positive average first-day IPO returns was 21.11 percent in one day.
While getting a direct exposure to the eSports theme is fairly limited, investors can target companies that generate significant revenue from video games and e-sports.
Competitive gaming events, conducted virtually at a professional level, are becoming big business. With its roots being in South Korea, Asia has led global eSports trends and growth for over the past 20 years.