Floating Bridge to shut down for five weeks of repair
Dubai's Roads and Transport Authority (RTA) will close the Floating Bridge for five weeks starting April 17 to ensure major maintenance works.
Built in a record span of 2007 at a cost of Dh155 million then, the Floating Bridge serves as an alternative route for Al Maktoum Bridge, where the Salik toll is applicable, and is the preferred choice of many commuters because it offered free access.
The RTA has clarified that Salik charges will remain applicable on Al Maktoum bridge. The unique floating motorway opens for marine traffic and shuts down for road vehicles from 10pm to 6am in clockwork fashion.
WATCH: How the Floating Bridge opens and closes every night
It is the fifth crossing on Dubai Creek, the others being Al Shindagha Tunnel, Al Maktoum Bridge, Al Garhoud Bridge, and Business Bay Crossing.
To ensure a smooth traffic flow, RTA charted out an integrated plan to reroute the traffic to alternative roads and crossings, namely Al Maktoum Bridge, Infinity Bridge, and Al Garhoud Bridge, open Al Mamzar Street's exit for motorists coming from Al Ittihad Street in addition to main roads such as Sheikh Mohammed bin Zayed Road and Emirates Road as follows:
Traffic from Sharjah through Al Ittihad Street: To use Al Mamzar Exit which will be open for traffic (previously restricted to Buses and Taxis) to ease the access to the Infinity Bridge via Cairo and Al Khaleej Streets.
Traffic from Deira to Bur Dubai through Al Khaleej Street: To use the Infinity Bridge.
-Traffic fromSharjah to Bur Dubai through Al Ittihad Road: To use the Infinity Bridge via Cairo and Al Khaleej Streets, as well as Al Garhoud Bridge or Al Maktoum Bridge.
#RTA will close the Floating Bridge in both directions for 5 weeks starting this Monday, April 17, 2023 to give way for major maintenance works.https://t.co/6pqh6VIL3f pic.twitter.com/4UZ983ewE2

— RTA (@rta_dubai) April 14, 2023
Traffic from Bur Dubai to Deira through Khalid bin Al Waleed Street: To use Al Maktoum Bridge and the Infinity Bridge.
Traffic from Bur Dubai to Deira through Umm Hurair Road: To use Al Maktoum Bridge.
Traffic from Bur Dubai to Deira through Sheikh Zayed Road: To use Al Garhoud Bridge, Al Maktoum Bridge, Infinity Bridge and the Business Bay Crossing.
Traffic from Bur Dubai to Deira through Oud Metha Road: To use Al Maktoum Bridge and Al Garhoud Bridge.
Traffic from Bur Dubai to Deira through Al Riyadh Street: To use Al Maktoum Bridge.
Motorists travelling between Bur Dubai and Deira may use main roads such as Sheikh Mohammed bin Zayed Road and Emirates Road.
Riders are recommended to follow RTA's social media channels, or contact the Call Centre at 8009090 for more information.

Abu Dhabi to host World Conservation Congress 2025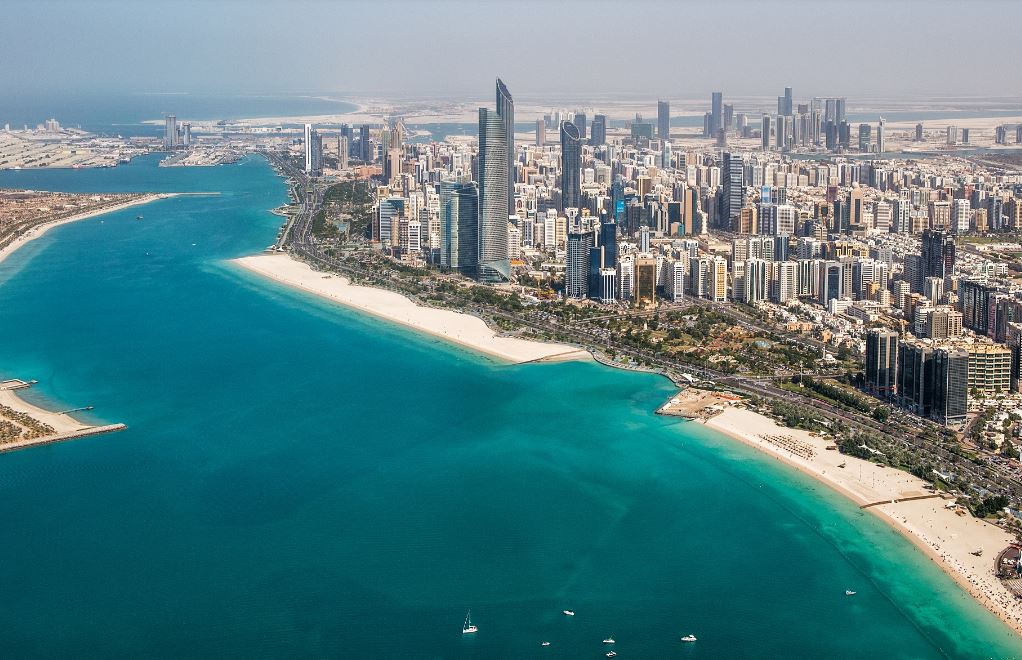 The UAE has won the bid to host the World Conservation Congress of the International Union for Conservation of Nature (IUCN) in 2025 in Abu Dhabi. The Environment Agency – Abu Dhabi (EAD) submitted the bid on behalf of Abu Dhabi and the UAE government.
The results were announced on May 25, following approval of the IUCN's bid evaluation committee recommendations to the IUCN Governing Council at its meeting held in Gland, Switzerland from May 23rd-25th 2023. The IUCN Council is chaired by the president and consists of elected members from across all the regions as well as a Chair of Commissions and is the body responsible for the oversight and general control of all IUCN affairs.
The successful bid to host the IUCN World Conservation Congress in 2025 further reaffirms the UAE and its leadership's commitment to environmental conservation, climate change action and sustainability. Abu Dhabi continues to be at the forefront of nature conservation by building strong relations with key international environmental organisations such as the IUCN. The agency's Managing Director, Razan Khalifa Al Mubarak, is the current President of the IUCN, while the EAD's Secretary-General, Dr. Shaikha Salem Al Dhaheri, is a Global Councillor.
The next IUCN World Conservation Congress will be held in Abu Dhabi, United Arab Emirates in 2025.

Learn more ➡️ https://t.co/RHIK9J2T8N#IUCNcongress pic.twitter.com/zLUuTG97Zk

— IUCN (@IUCN) June 2, 2023
Sheikh Hamdan bin Zayed Al Nahyan, Ruler's Representative in Al Dhafra Region and Chairman of EAD, said, "Winning the bid to host the IUCN Congress in 2025 is significant and a reflection of the vision of our President His Highness Sheikh Mohamed bin Zayed Al Nahyan. It will be an opportunity to showcase UAE's conservation leadership in protecting and restoring endangered species, both in the country and globally.
Mariam bint Mohammed Almheiri, Minister of Climate Change and the Environment, affirmed that the selection of Abu Dhabi as the host city for the 2025 International Union for Conservation of Nature World Conference is another honour added to the UAE's record full of accomplishments, particularly in the field of environmental, natural, and climate preservation, during the Year of Sustainability.
Almheiri said, "Since its inception, the UAE has prioritised environmental conservation and has made tremendous local and international efforts to enhance biodiversity and protect endangered species. Hosting this conference is a crowning achievement for the UAE and underscores our leading global status in taking on larger responsibilities in these areas. Our role as host of this year's Conference of the Parties to the United Nations Framework Convention on Climate Change (COP28) reiterates the UAE's influential position as a leading global partner in steering efforts to tackle some of the most pressing challenges of our times – climate change, environmental preservation, and the prevention of natural resource wastage.
Established in 1948, IUCN has evolved into the world's largest and most diverse environmental network. Today the organisation is well known for its knowledge products, such as the Red List of Species, Red List of Ecosystems, Key Biodiversity Areas and the Green Lists which are widely used in setting conservation priorities for threatened species, ecosystems and in identification of important areas for protection.
– WAM
Russian company expanding taxi business in Dubai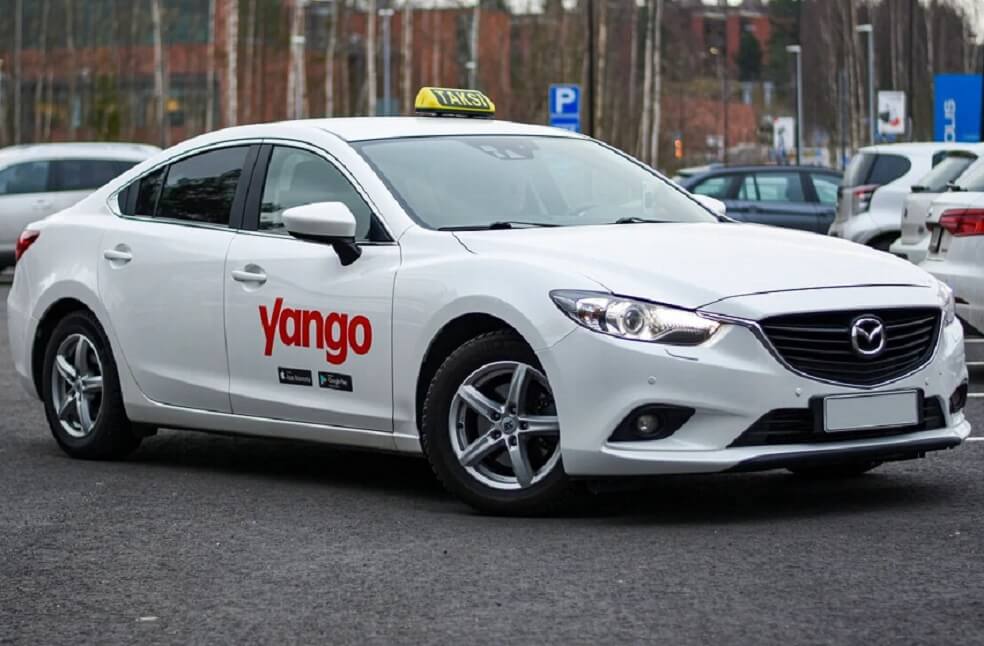 Yango – a ride-hailing, delivery and e-grocery company with Russian origins – is gaining popularity and challenging industry majors Uber and Careem in Dubai, Bloomberg reported on Wednesday, citing sources.
Its share of the local ride-hailing market in May amounted to between 4% and 8%, less than a year after the company started operations in the UAE's most populous city, according to the report.
Yango launched in Dubai in September 2022. It's operated by Netherlands-based company Ridetech International, formerly Yandex Taxi, a subsidiary of Yandex NV, the Dutch-registered holding company for the Russian IT conglomerate Yandex.
Analysts note that the company's popularity stems from the influx of Russian businesses and expats, who have been relocating to the UAE over the past year amid anti-Russia sanctions imposed in the West. According to Islam Abdul Karim, Yango's regional general manager, the number of orders for Yango rides is growing at an average of about 20% every week.
Yango's main rivals in the region, US-based Uber and Uber-owned local firm Careem, told Bloomberg that they welcome the competition.
Uber and Yandex have already faced off in the Russian ride-hailing market. Their rivalry ended in 2017, when the companies merged their Russian businesses to form a joint venture with Yandex as the leading partner. Last month, however, Yandex bought out Uber's share in the company for $702.5 million, becoming the sole owner.
Mahzooz gets its first Emirati female millionaire
UAE weekly draw Mahzooz celebrated its first Emirati female millionaire Sahar, as she took home the guaranteed raffle prize of Dh 1 million on Saturday as the 45th millionaire to do so.
The UAE's favourite weekly draw with the biggest and most frequent payout, has given away more
than AED 415,000,000 in prize money to over 242,000 winners in a span of two years.
Sahar is the third Emirati millionaire through Mahzooz, with a total of Dh7.5 million in prize money given away to more than 8,000 Emirati winners.
Since being introduced to Mahzooz two years ago, Sahar has participated in the weekly draw almost
every weekend. She remembers the moment she found out that she had won with fondness. On
Saturday evening, Sahar received multiple calls from her friends to congratulatee her on the bonanza.
She initially thought it was an orchestrated joke and didn't give the happy messages much thought.
She decided to check her Mahzooz account the next morning and before even finding out she
received a call from Mahzooz announcing the good news to her. Her brother was the first person she
told about her victory because he was the one who introduced her to Mahzooz.
"While money does not buy happiness, I believe it can bring comfort and security to the life of a
person. This is what the prize is going to do for my family," an elated Sahar said.
"This is not the first time I have won with Mahzooz. In fact, the year started off on a good note for
me, as I have won the third prize in January, having scored three out of 5 numbers. But this time, the
prize is incomparable, and I will use good judgement to decide how to invest this money" Sahar
continued.
The same draw also saw 888 participants take home Dh 1,417,000 in prize money split between the
second and third prizes of the grand draw and the guaranteed raffle prize.
For only AED 35, participants can purchase a bottle of Mahzooz water, and enter the weekly draw
every Saturday consisting of the grand draw, for a chance to win the new top prize of Dh20 million and the new weekly raffle draw for one guaranteed winner irrespective of the numbers matching.