Former Dubai banker is UAE nominee for $1m Startup World Cup final prize
Headline staff
The two-day 35th World AI Show, the longest running event in artificial intelligence kicked off in style and ended with the UAE finalist chosen for the Startup World Cup in Dubai on Wednesday.
Affinsys, a startup running AI solutions for banks, telecom and insurance companies, won out of a shortlist of six yesterday after the jury took a live decision based on final pitches and voted for UAE's representation among 60-plus countries from where the World Cup winner will receive $1 million funding.
Making the presentation and receiving the award was Aditya Bhagat, who co-founded the company three years back with friend and fellow banker Surya Prasad. "I am extremely honoured to get this reward," said a beaming Bhagat immediately after. "We have been associated with the Dubai Future Program and also received many accolades and awards, so we are on the right track.
"We need 3-4 million of funding for our expansion programme and if all goes well in September (for the Startup World Cup final round), this will be a big help."
Meanwhile, the day featured a lot of brainstorming on problems, solutions and what the future holds in various aspects of artificial intelligence. With delegates being served tea and refreshments by robotic machines doubling up as hostesses at the Jumeirah Emirates Towers, attendees had a field day imbibing the latest trends and exploring future opportunities to collaborate.
The event started smoothly with the focus on AI in transport where speakers discussed 'transforming cities to autonomous mode' and everyone agreed that the challenges remain on ground outside of driverless cars or semi-automatic modes, than the vehicles themselves.
"Planes have been using auto-pilot technology for something like 70 years so we have come a long way," said Seham El Behissy, former Renault general manager, digital and connected cars. "But on the road there are other elements and each one brings with it its own challenges. Then it is also about the data in real time, it has to be good, it depends on how the user is trained to use it and the user himself and then his interaction with other users."
Author of research papers and an expert, El Behissy shared the dias with Dr Jassim Haji, president of International Group of Artificial Intelligence and who is working with road authorities in Bahrain and Angad Singh, the global director for innovation at Aramex.
AI with human touch
Noor Alnahhas, the CEO of nybl, another alumni of the Dubai Future Accelerators programme, gave the keynote speech and took the conversation beyond the day's agenda on a thoughtful note.
"In the past, more was key to everything. If you wanted more oil, drill more. If you are hungry, produce more food … but now, it is less. If you want to save the climate, consume less of many things, we are trying to towards zero carbon footprints.
"If we can tie the development to betterment of human life, investment is not a question. Everyone here will talk about technology and their USPs. But it is important for all to think how to come together to make lives better. Like six weeks ago, we have collaborated with the International Humanitarian City how to deliver aid and relief items faster and better."
Saeed Alhebsi, the advisor in the AI ministry of Human Resource and Emiratisation spoke about the UAE's Fourth Industrial Revolution strategy framework.
CNN global director Rachele Peterson moderated a panel of experts on the use cases of AI, future implementation strategies of digital transformation, challenges in current practices and real-life examples on how the experts are solving them.
All had various focus areas to approach but many agreed that unless the masses do not buy-in on the prospects, the growth rate will be hampered. Yet, Wees Abraham of Elekron Ventures warned against jumping on to the AI bandwagon because others are. "Get a consultant, but you need to have someone in the team to own it otherwise you will be sold something you never need. Technology has to be your slave, not the other way around."
Many speakers across different sessions touched on the positive impact of AI in the times of Covid-19. "Pandemic has changed how we look at productivity, no doubt," said Amina Abdul Rahim, head of IT in the engineering office of Sheikh Mohammed bin Rashid Al Maktoum.
Day Two of the WAIS will feature an awards ceremony to celebrate some of the achievers in the field. Those wishing to attend can walk in or register here.

Weather warning subsides as Dubai airports returns to normalcy
The low-pressure system that brought the rain and sandstorm to the UAE has weakened significantly and moved south, the National Centre of Meteorology (NCM) said.
NCM shared the latest findings during the daily coordination meetings being held between all the authorities concerned with dealing in mitigating the effects of weather conditions.
The meetings are attended by the National Emergency Crisis and Disaster Management Authority (NCEMA), Ministry of Interior (MoI), Ministry of Defence, Police Directorates across all Emirates, NCM, and the Ministry of Energy and Infrastructure (MoEI).
There will still be a chance of light to moderate rainfall on Monday, with the chance of heavier rain across the Eastern and Northern parts of the country, in addition to the city of Al Ain and Al Dhafra region, with the continuation of moderate southeast dusty winds.
The authorities confirmed their full preparedness for all possible scenarios and changes during the meeting, confirming the readiness of all plans and teams.
Concerned authorities have also confirmed that new announcements of all developments related to the weather situation will be shared through all official platforms, calling on the public to obtain information from the official platforms and to deter from spreading rumours.
#NCEMA and NCM confirm a noticed decrease in the severity of the low-pressure system forecasted to affect the country. All competent entities are working in continuous follow-up efforts via proactive steps to prepare and mitigate the effects of the weather situation. pic.twitter.com/UZXwFEYHgV

— NCEMA UAE (@NCEMAUAE) August 14, 2022
Meanwhile, Dubai Airports have confirmed that operations at the Dubai International Airport are currently recovering to normal following the weather delays over the past two days.
"Between Sunday afternoon and the early hours of Monday, a total of 44 flights were cancelled while 12 flights that were diverted to Dubai World Central (DWC) and other neighbouring airports have since returned back to DXB or their respective base," said a Dubai Airports spokesperson.
"There have been no weather-related flight cancellations or diversions since. We are working closely with airlines and other service partners to restore normal operations at the earliest and to ensure that inconvenience to our customers is minimised."
Emirates Airline and Flydubai have advised customers to check their websites for the latest flight updates before heading to the airport.
Author Salman Rushdie attacked in US after threats for 34 years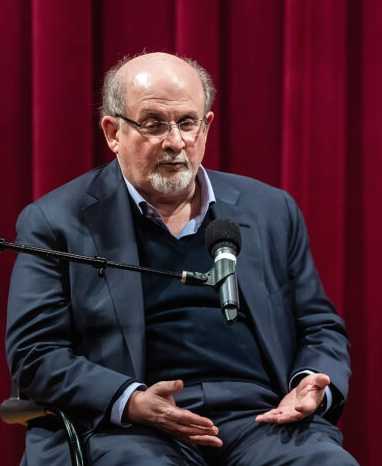 Author Salman Rushdie was stabbed in the neck at an event in a remote New York district, US, on Friday. The attacker has been detained.
The 75-year-old author's writings have in the past led to threats. Even as he was airlifted to the hospital, social media was abuzz with sympathisers and hatred both expressing their thoughts.
Governor Kathy Hochul said he's alive and "getting the care he needs". The attacker is in custody and his identity will be released later, she said.
Social media posts showed people rushing to Mr Rushdie's aid after a man with "black clothes and a black mask" jumped onto the stage and attacked him at Chautauqua Institution, about 100 km from the city. The moderator of the talk suffered minor head injuries in the attack. Mr Rushdie fell to the floor immediately after the attack, and the attacker was restrained. The attack lasted 20 seconds.
#SalmanRushdie just attacked onstage at @chq @NBCNews @ABC @cnnbrk pic.twitter.com/I1XT6AmkhK

— Charles Savenor (@CharlieSavenor) August 12, 2022
Moderator Henry Reese and Mr Rushdie were to discuss "the US as asylum for writers and other artists in exile and as a home for freedom of creative expression". The attack happened around 11 am local time (8.30 pm IST) as Mr Rushdie was being introduced. There were around 2,500 people in the audience.
The Chautauqua Institution, where the attack took place, is located in a rural part of New York. It is known for its summertime lecture series. Mr Rushdie has spoken there before.
A British citizen of Indian origin — living in the US for the past 20 years — Mr Rushdie, 75, has faced threats for decades over his 1988 book, The Satanic Verses, which is allegedly blasphemous towards Islam. A reward was put on his head by the Iranian top leader, though by 1998 the Iranian government said it won't enforce that 'fatwa' or edict. It wasn't clear if the attack is linked to that, although Twitterati haters started rejoicing (sic) with references to the past.
@SalmanRushdie The enemy of Holy Prophet (saw) & Islam on way to his final destination #hell#SalmanRushdie pic.twitter.com/ouvtWbJrfu

— Sardar Sheraz (@sardarSheraz3) August 12, 2022
After the controversy over The Satanic Verses, Mr Rushdie remained out of the public eye, mostly living under government protection in the UK. But he produced several novels throughout the 1990s, and continues to criticise religious fundamentalism.
His first novel came out in 1975, but one of his seminal works is about modern India, Midnight's Children (1981), for which he won the Booker Prize.
In 2012, after an Iranian religious outfit "renewed" the bounty on him, he dismissed that threat, saying there was "no evidence" of people being interested in the reward, said the AP report. He even published a memoir, Joseph Anton, about life after the fatwa. The title came from a pseudonym he had used while in hiding.
Iranian writer condemns attack on Salman Rushdie#SalmanRushdie https://t.co/AbDMH9QvEW

— IndiaToday (@IndiaToday) August 12, 2022
Expect inclement weather in Abu Dhabi next week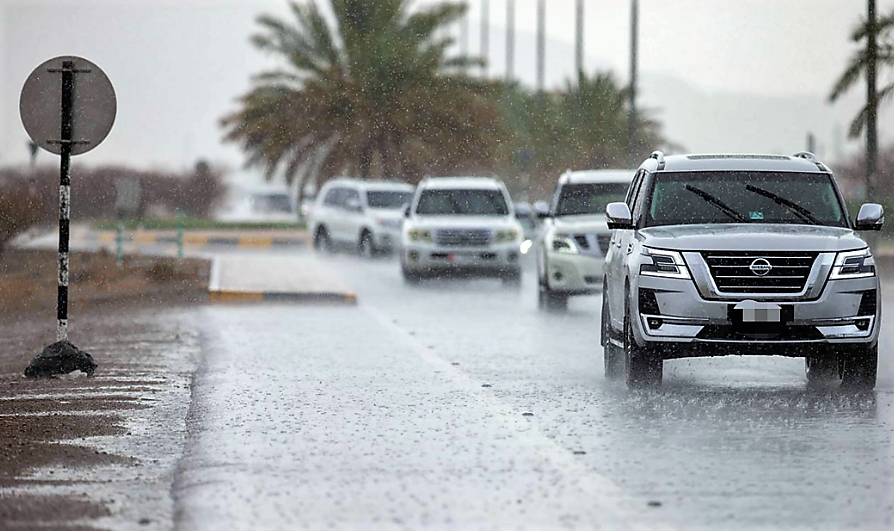 Abu Dhabi is expected to experience fluctuating weather from Sunday to Thursday as cumulus clouds form with mild to heavy rains and a significant drop in temperatures.
Therefore, the public is advised to drive with caution and adhere to safety guidelines and speed limits.
When it rains, remain vigilant and stay away from rain streams, valleys and rain water pools.
Avoid going to the beach and keep following weather forecasts via official channels only.
ALSO READ: