New law to regulate media, online content in UAE
A new federal law will soon be introduced in the UAE this year to regulate the media, online content and publications, a minister told the Federal National Council (FNC) members.
Minister of Culture and Youth Noura bint Mohammed Al Kaabi said that her ministry is currently making amendments to Federal Law No.15 of 1980 regarding media and publications.
"In preparing the new draft law, we will consider that it keeps pace with technological progress and modern media alongside traditional media. This is through direct communication with the authorities concerned and people with expertise in the media field so that the law comes out in the best way possible and in proportion to the current time," said Al Kaabi.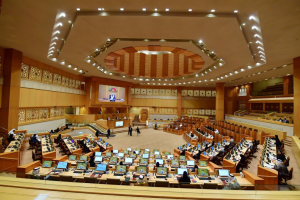 Al Kaabi said there are three aspects to look into for the stratergic monitoring department at the Media Regulatory Office.
Those are print, visual and electronic media content, which are issued within the country and need to be followed up and monitored.
The task is also to monitor and follow up on what content is being circulated by the media in the country, make a periodical report and then submit it to the authorities.
"The strategic monitoring department periodically submits reports on what is published by various communication channels, including online content, evaluates its negative and positive effects."
She added, "Those [contents] found in violation of the rules are submitted to the relevant authorities to take appropriate action."
The minister also pointed out that there is a close cooperation between Media Regulatory Office and the National Emergency Crisis and Disaster Management Authority (NCEMA), when dealing with content circulated online and broadcast during times of crisis and emergency.

Sheikh Mohamed gets congratulatory messages from world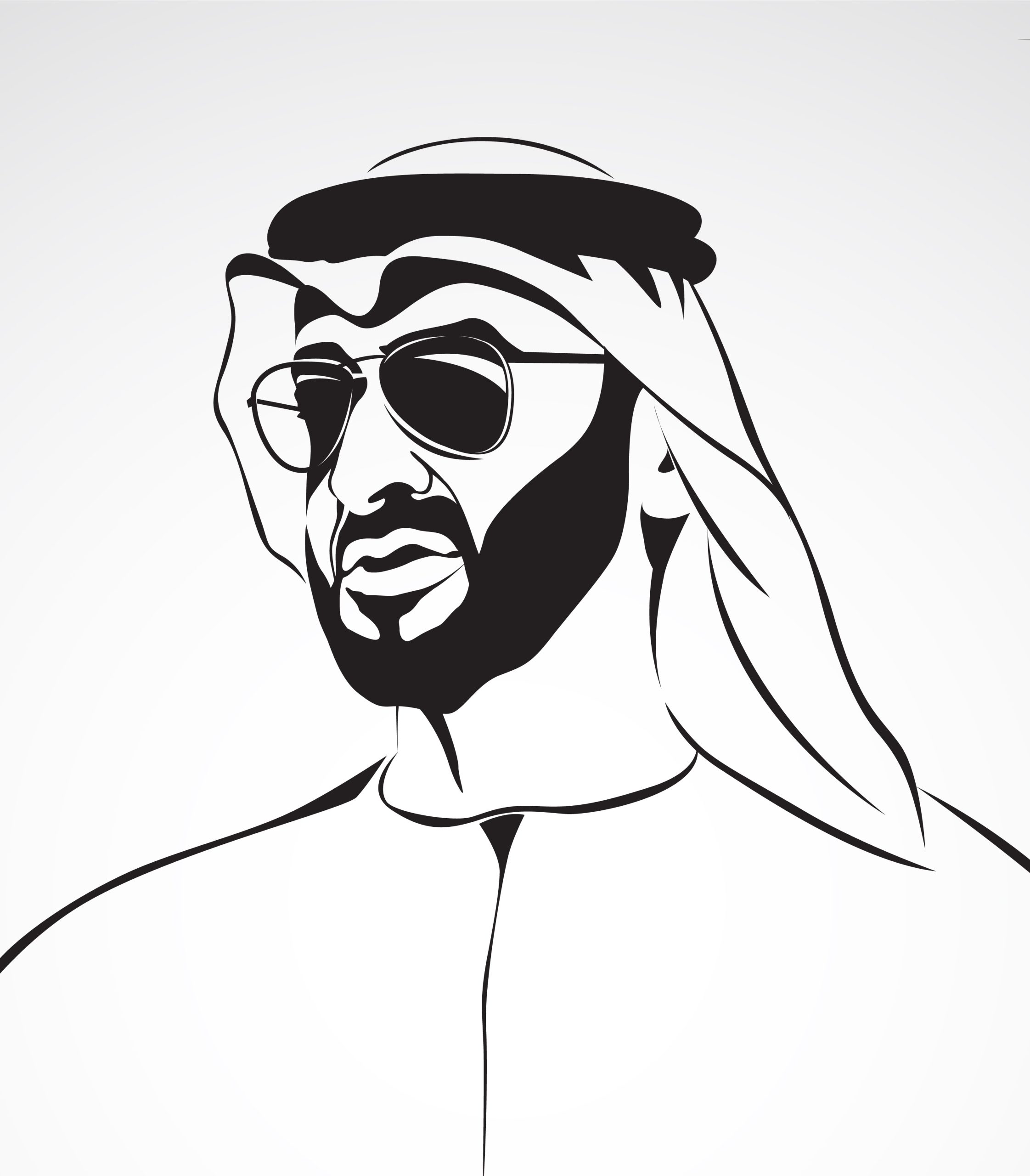 Main image of Sheikh Mohammed bin Zayed Al Nahyan. Credit: Tamim Hayyal Abazid/ Shutterstock.com
Headline staff
Leaders from around the world have sent their congratulatory messages to Sheikh Mohamed bin Zayed Al Nahyan on taking over the presidency mantle in the UAE. The change in leadership follows the death of the predecessor Sheikh Khalifa bin Zayed, who led the UAE through an era of change since 2004.
Sheikh Mohamed has been the de factor leader for quite some time now after Sheikh Khalifa suffered a stroke in 2014, and most of the leaders have interacted with Sheikh Mohamed in recent years.
With the relations taking a formal note, the leaders have sent their wishes while French President Emmanuel Macron has arrived in Abu Dhabi to congratulate Sheikh Mohamed in person while also bidding farewell to Sheikh Khalifa.
Leaders from the nearby countries have also reached Abu Dhabi and the perfect statesman Sheikh Mohamed has been personally meeting them at the Presidential Airport wherever possible.
Among the leaders who have arrived are:
Sultan Haitham of Oman
Abdel Fattah El Sisi, President of Egypt
King Abdullah II of Jordan
Barham Salih, President of Iraq, and Mustafa Al Kadhimi, Prime Minister of Iraq
Najib Mikati, Prime Minister of Lebanon
Kais Saied, President of Tunisia
Aymen Benabderrahmane, Prime Minister of Algeria
General Abdel Fattal Al Burhan, President of the Transitional Sovereign Council of Sudan
Mansour Azzam, Representative of the President of Syria
World hails MBZ
Saudi Arabia Crown Prince Mohammed bin Salman sent in his congratulations along with his father, King Salman, who had a colonoscopy operation last week and is recuperating.
Lloyd Austin, US Secretary of Defence also called on Sunday to wish the President good luck and hoped for further progress under his leadership.
Others to express their messages through social media or those shared by state news agency WAM are:
India's Prime Minister Narendra Modi
"I am confident that under his dynamic and visionary leadership, our Comprehensive Economic Partnership Agreement (CEPA) will continue to deepen."
Chinese President Xi Jinping
"We are ready to work with the new president to deepen the comprehensive strategic partnership for the benefit of the two countries and their peoples".
The UK's Queen Elizabeth II
"While it is under sorrowful circumstances, I offer my sincere and warmest congratulations on your appointment as President of the United Arab Emirates and Ruler of Abu Dhabi. I look forward to the continuation of the strong and historic bonds between our two countries and peoples."
Greek Prime Minister Kyriakos Mitsotakis
"Warmest congratulations to Sheikh Mohamed bin Zayed, a close friend of Greece, on his election as President of the UAE. I wish him from my heart every success in his new high duties, for the benefit of his country, his people and the region."
Pakistan's President Arif Alvi
"Pakistan values its fraternal relations with the UAE. I hope under his leadership fraternal relations between the two countries will be further strengthened."
Nigeria President Muhammadu Buhari
"Your predecessor made a mark in the impressive transformation of the UAE, making it a vast business and tourist attraction, building infrastructure and creating one of the best living standards in the world. I'm confident that you are going to build on this great legacy. Nigeria looks forward to greater co-operation with the UAE which has tremendously helped Nigeria."
Italian President Sergio Mattarella
"On the occasion of your election to the Presidency of the Federation of the United Arab Emirates, I would like to convey to you, on my own behalf and on behalf of the entire Italian people, my warmest congratulations and my best wishes for your success in carrying out the high office entrusted to you. The articulate partnership between our countries is based on ancient ties, which I am sure we will continue to deepen, guided also by our common interest in peace, stability and progress in the region."
Sheikh Mohamed bin Zayed is UAE's new president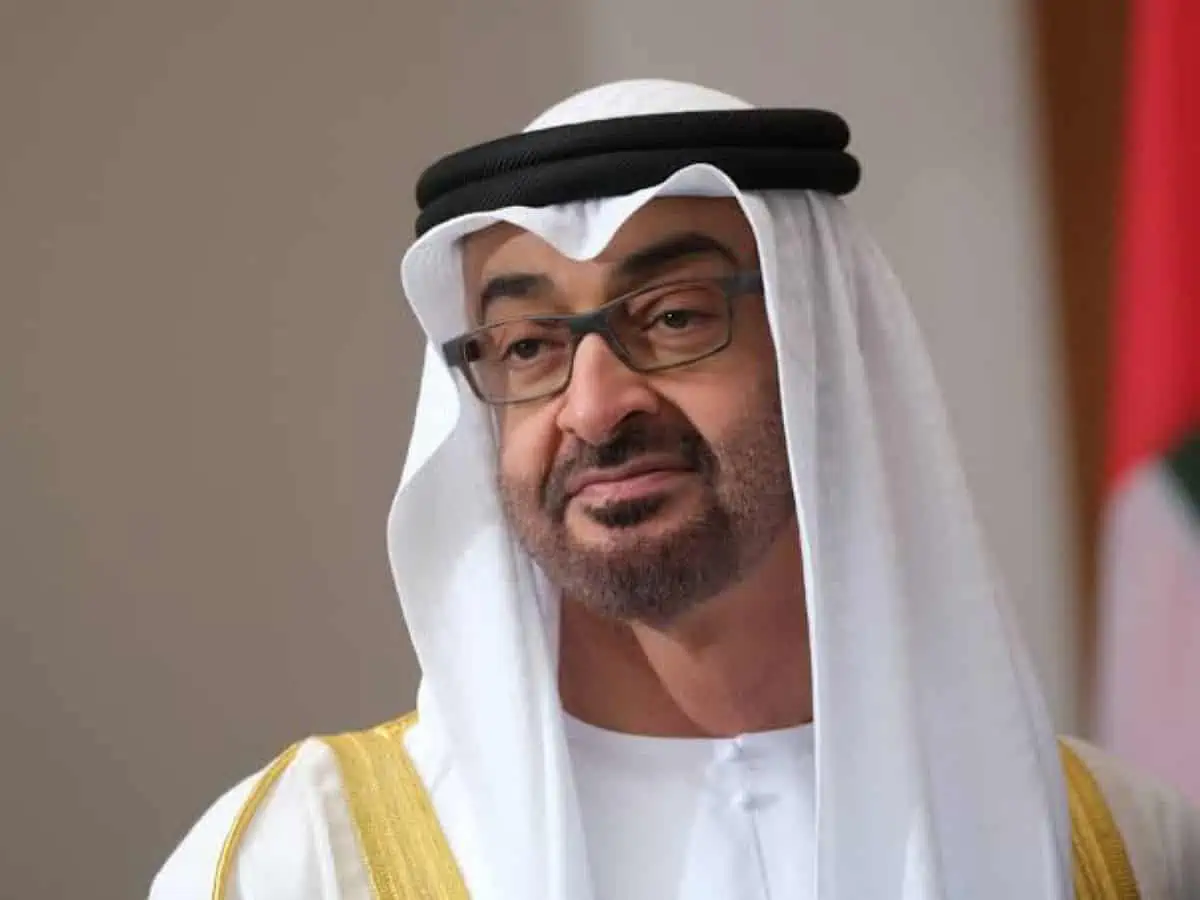 Sheikh Mohamed bin Zayed Al Nahyan will be the next president of the UAE, the Federal Supreme Council announced on Saturday.
The 61-year-old leader will be the country's third president, after succeeding Sheikh Khalifa bin Zayed Al Nahyan, who passed away on May 13, at the age of 73. Sheikh Mohamed, who served as Abu Dhabi Crown Prince since November 2004, will also be the 17th Ruler of Abu Dhabi.
The FSC, the highest legislative and executive body, convened on Saturday to elect the president, who will hold office for a five-year term before being eligible for re-election. The representative from Abu Dhabi is traditionally appointed as the head of the seven emirates.
The council held a meeting at Mushrif Palace, chaired by Sheikh Mohammed bin Rashid. Present was Sheikh Dr Sultan bin Muhammad Al Qasimi, Ruler of Sharjah, Sheikh Humaid bin Rashid Al Nuaimi, Ruler of Ajman, Sheikh Hamad bin Mohammed Al Sharqi, Ruler of Fujairah, Sheikh Saud bin Saqr Al Qasimi, Ruler of Ras Khaimah, Sheikh Saud bin Rashid Al Mualla, Ruler of Umm Al Quwain.
A statement by the Ministry of Presidential Affairs said that Sheikh Mohamed bin Zayed was unanimously elected according to Article 51 of the Constitution.
Embed from Getty Images
Sheikh Mohamed has served as the Deputy Supreme Commander of the UAE Armed Forces since January 2005. He is known for playing a key role in developing the UAE Armed Forces in terms of strategic planning, training, organisational structure and promoting defence capabilities.
Under his leadership, the UAE Armed Forces has emerged as a leading institution that is widely admired by international military organisations. Congratulatory messages are pouring in from world leaders.
He was the de facto leader for a few years now after Sheikh Khalifa suffered a stroke in 2014. The latter continued to issue decrees but his health continued to deteriorate gradually.
My best wishes to the Ruler of Abu Dhabi H.H. Sheikh Mohamed bin Zayed Al Nahyan on being elected as the new President of the UAE. I am confident that under his dynamic and visionary leadership, our Comprehensive Strategic Partnership will continue to deepen. @MohamedBinZayed

— Narendra Modi (@narendramodi) May 14, 2022
Sheikh Mohammed pays tribute: 'Sheikh Khalifa giving to the country was unlimited'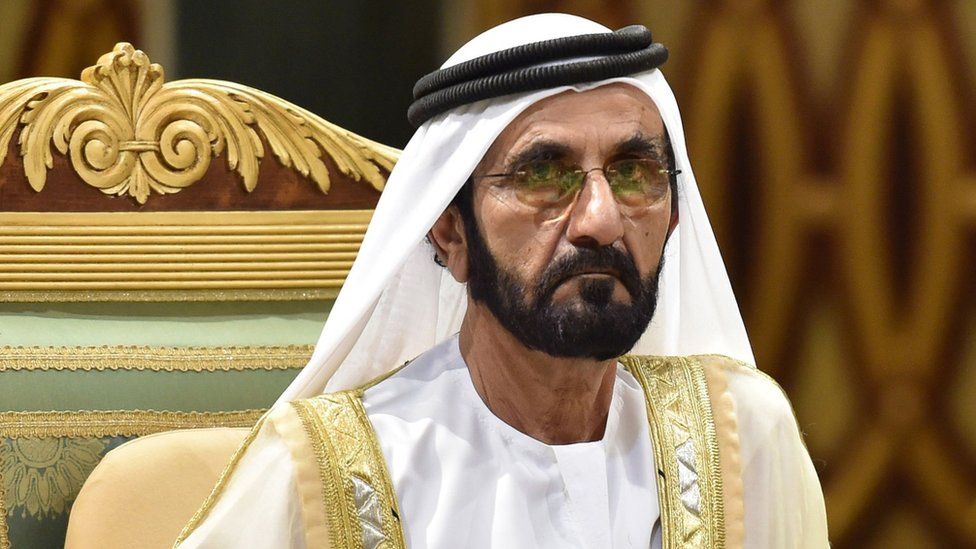 Sheikh Mohammed bin Rashid Al Maktoum, the UAE Vice President and Prime Minister, has paid tributes to Sheikh Khalifa bin Zayed Al Nahyan.
In a statement, as released by the government news agency WAM, the Ruler of Dubai reflected on his thoughts for his counterpart from Abu Dhabi.
In the statement, Sheikh Mohammed recalled that the departed soul's spirit of "giving to the country was unlimited", and that he was preoccupied with enhancing the well-being of its citizens. The reflection came after the UAE Federal Supreme Council elected Sheikh Mohamed bin Zayed as the new president by a unanimous choice.
Sheikh Mohammed's statement is as follows:
I mourn my brother, companion and president, His Highness Sheikh Khalifa bin Zayed Al Nahyan.
I knew him before the establishment of the UAE, and we have worked together along with the Founding Fathers, the late Sheikh Zayed bin Sultan Al Nahyan, and the late Sheikh Rashid bin Saeed Al Maktoum, and when he assumed leadership, he launched an empowerment programme and supported the process of development.
The late President His Highness Sheikh Khalifa bin Zayed's giving to the country was unlimited, and he was preoccupied with enhancing citizens' well-being.
For more than 50 years, as the Deputy Supreme Commander and then the Supreme Commander of the UAE Armed Forces, he worked hard to establish and develop the Armed Forces and enhance their stature.
The achievements of the late His Highness Sheikh Khalifa are countless, and he was an exemplary successor to Sheikh Zayed, further adding to his achievements.
He was generous, kind, wise, respectful, and loyal. The country has suffered a great loss today, but we shall be compensated by the presence of His Highness Sheikh Mohamed bin Zayed Al Nahyan, Crown Prince of Abu Dhabi and Deputy Supreme Commander of the UAE Armed Forces, and his brothers.
We pray to Allah Almighty to grant him eternal peace and to rest his soul in Paradise, and grant his brother, the Al Nahyan family and the UAE people patience and solace.