Planning to attend Fifa World Cup matches in Qatar? Apply for Hayya Card
Qatar has rolled out Hayya Card programme and launched its accommodation booking website for fans who will converge for Fifa World Cup. It will take place from November 21 to December 18.
Once they purchase Fifa World Cup Qatar tickets, fans will have to apply for a Hayya Card, which has been mandatory to attend matches. The card will offer ticket holders free public transport on match days. It will also act as an entry permit to Qatar for international visitors.
Match ticket holders can apply for a Hayya Card via Qatar2022.qa and the 'Hayya to Qatar 2022' mobile application.
Fans can now book accommodation through the dedicated Host Country Accommodation Portal. It offers various options like apartments, villas and cruise ship cabins. They can also book for a stay through hotel and holiday accommodation websites.

Andrew Symonds dies in car crash
Australian all-rounder Andrew Symonds was killed in what police said was a single-car crash on Saturday night outside Townsville, on the north-eastern coast of Queensland, Australia. Police confirmed that the 46-year-old died at the scene of the mishap.
"Early information indicates, shortly after 11 pm (Australian time) the car was being driven on Hervey Range Road, near Alice River Bridge when it left the roadway and rolled," the police statement said.
"Emergency services attempted to revive the 46-year-old driver and sole occupant. However, he died of his injuries. The Forensic Crash Unit is investigating."
Symonds' sudden death triggered an outpouring of emotional tributes in the cricketing world with a host of past and present players, including his Australian teammates and international stars, expressing shock and disbelief at the tragic news. His death follows in quick succession after compatriots Shane Warne and Rodney Marsh – due to heart attacks – in a triple whammy for Australia.
Born on the 9th of June 1975 in Birmingham to West Indian-European parents, Symonds grew up in Australia. He started his Cricket career for Queensland in 1994 where he scored 5000 runs and took more than 100 wickets.
He first grabbed attention in 1995 when, as a 20-year-old, he smashed a record 20 sixes for Gloucestershire against Glamorgan. It didn't fructify immediately on the international stage, mostly for his temperament as he would admit later. "I was a man without a map when I went out to bat."
Symonds' old coach Toot Byron commented that he hated watching him bat. "He wasn't in control of his shot selection. He'd get 24 off an over and then go out on the last ball of that over" Byron added.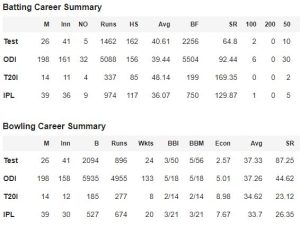 Ten years later, Symonds came through for Australia after Ricky Ponting put faith on him at the 2003 World Cup. This was exactly the kind of break Symonds was eying. Among a masterful 143 off 125 balls against Pakistan, Symonds had a dream run during the tournament with many such invaluable knocks.
However, the roller-coaster ride had only started. In 2006 he was suspended for drinking issues. He bounced back in the 2007-08 season as an all-rounder. He scored 777 runs in nine Tests against Sri Lanka, India & West Indies.
He was the first one to embrace the 20-over format when the IPL came into existence in 2008, and one of the costliest players in the auction. His Deccan Chargers failed miserably in the first season, but went on to win the next season.
Disciplinary issues crept up again though. The infamous 'Monkeygate' altercation with Harbhajan Singh and alcohol problems before the 2009 T20 World cup proved to be his undoing.
Football legends and celebrities have a ball in Dubai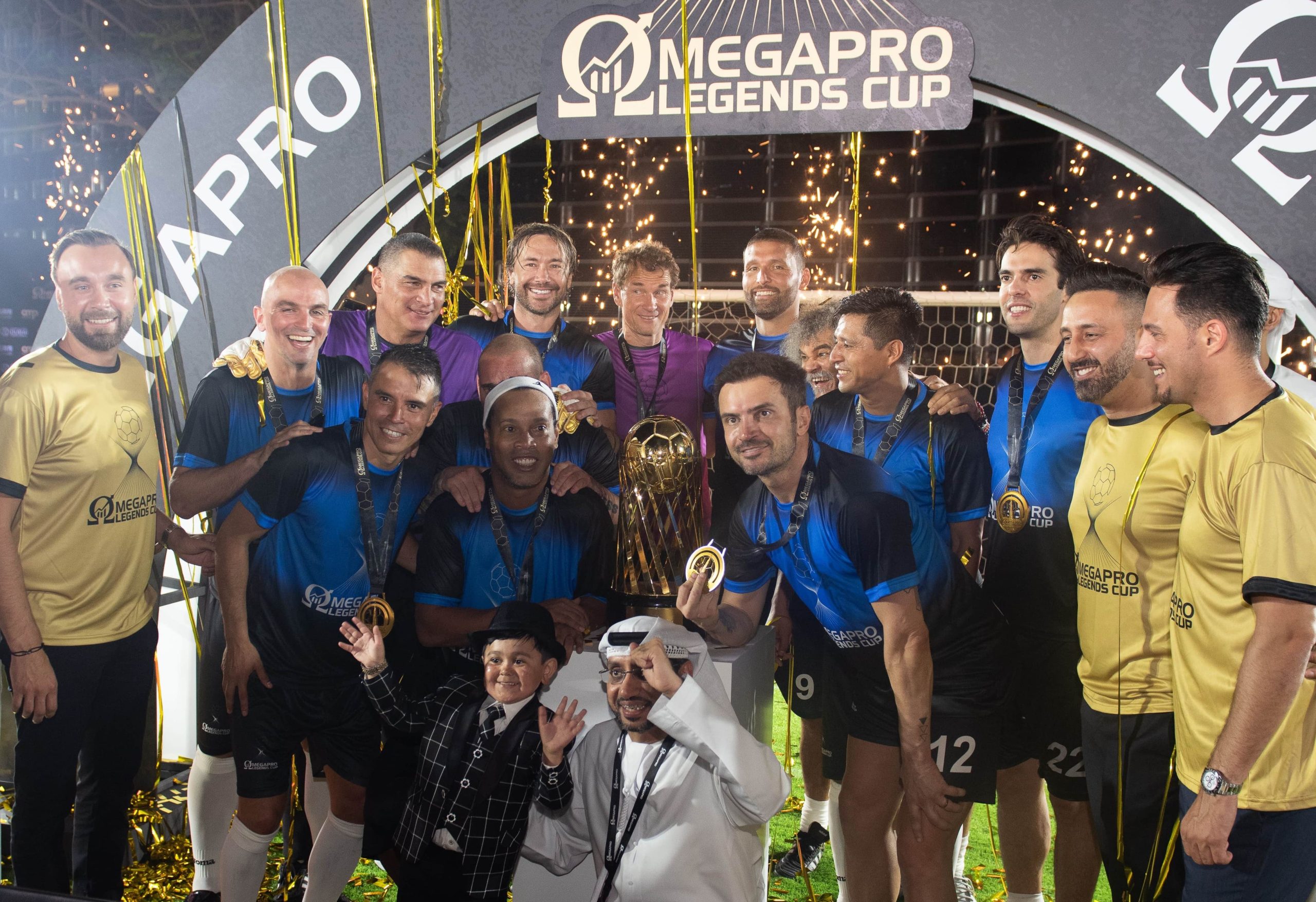 The OmegaPro Legends Cup made a splash on debut in Dubai on May 12 with a welcome overdose of stardust that put the starry Arabian night and the glittering Burj Khalifa in the shade.
Nearly 20 big names from the world of football, cricket and social media influencers shared space in a preceding press conference before slugging it out for three games of action between the Champions and Stars.
Among the football biggies were captains Luis Figo and Ronaldinho, goalkeeper Iker Casillas, John Terry, Javier Saviola, Kaka, Marco Materrazi, Patrick Kluivert, Wesley Sneijder, Carlos Valderrama and many more.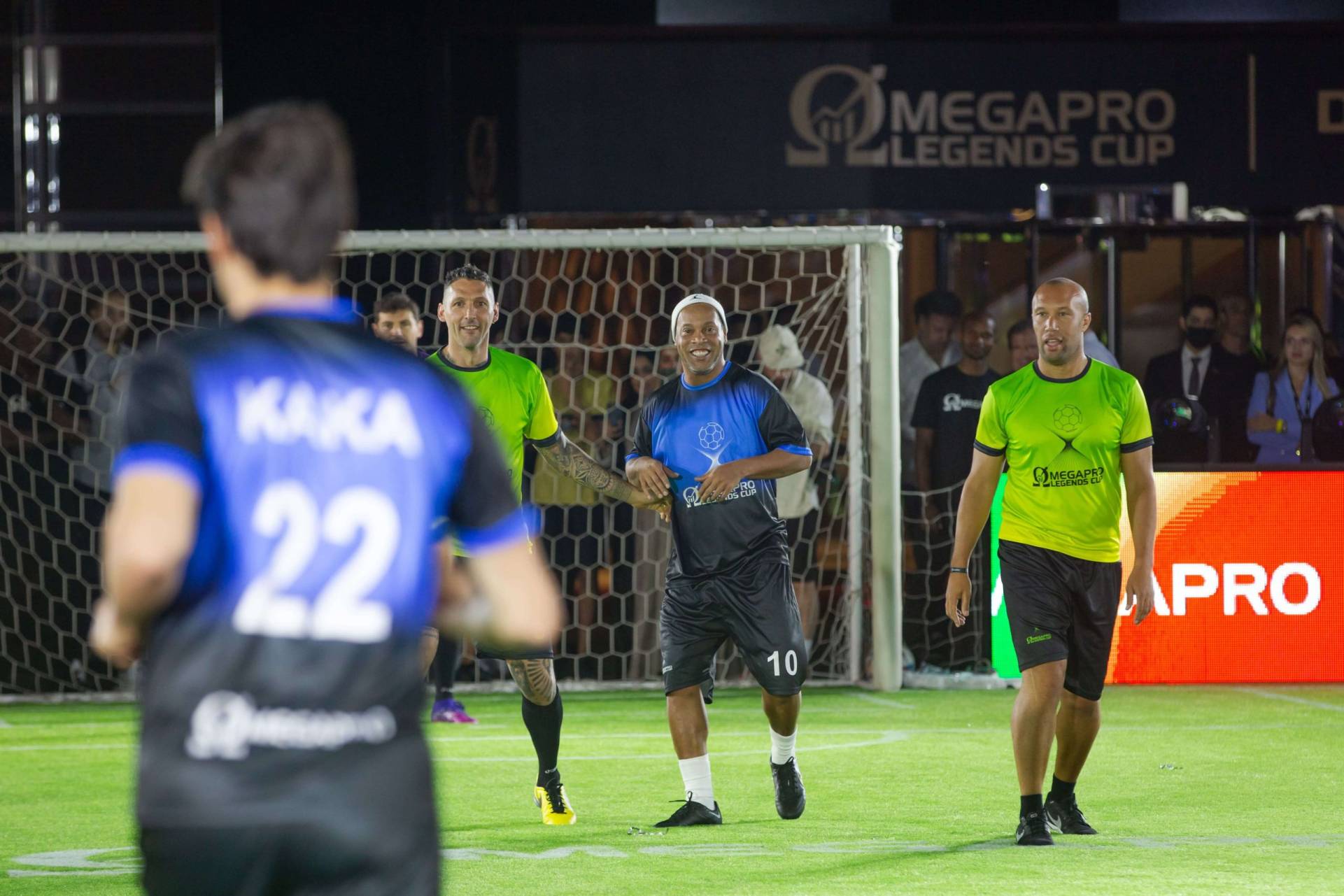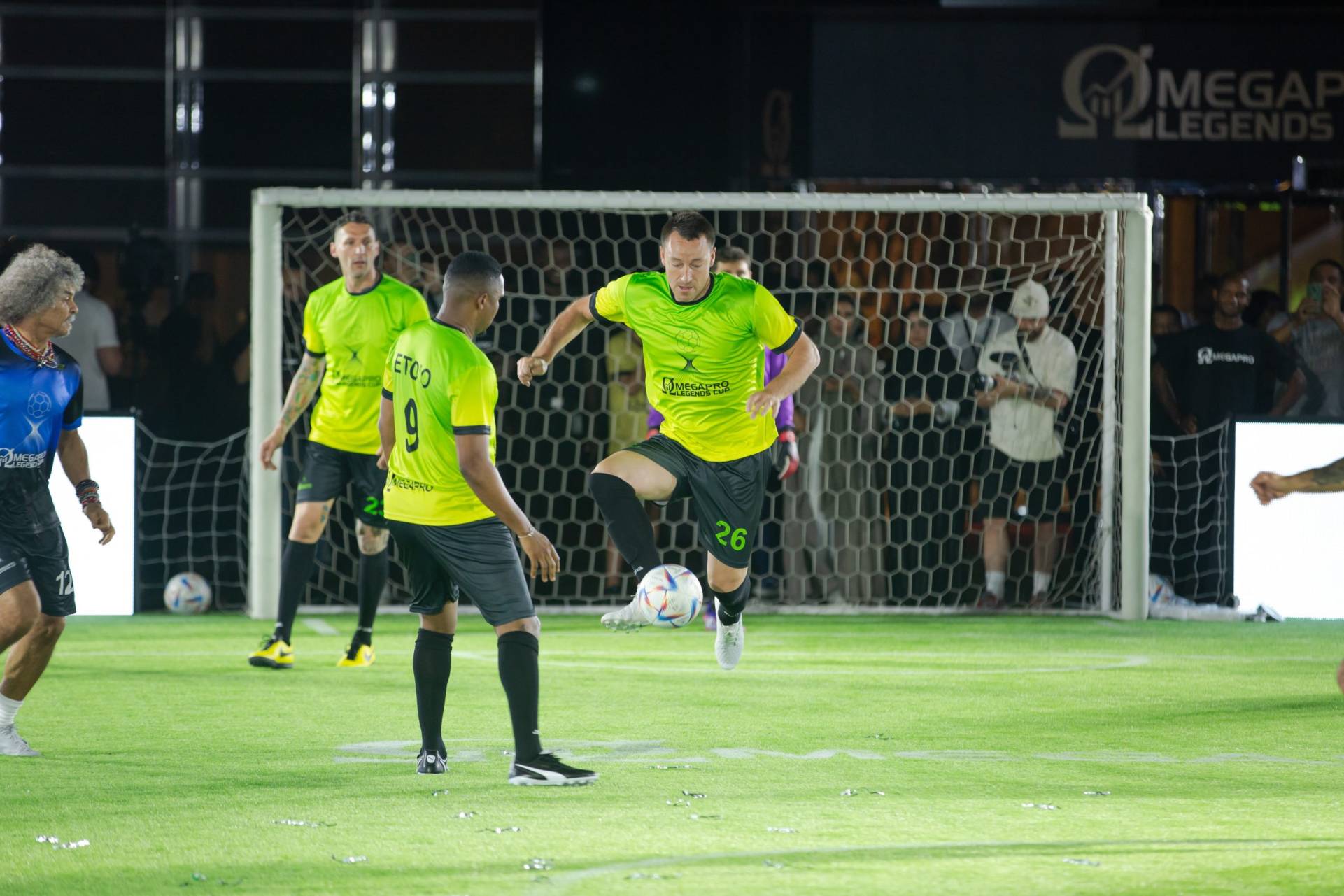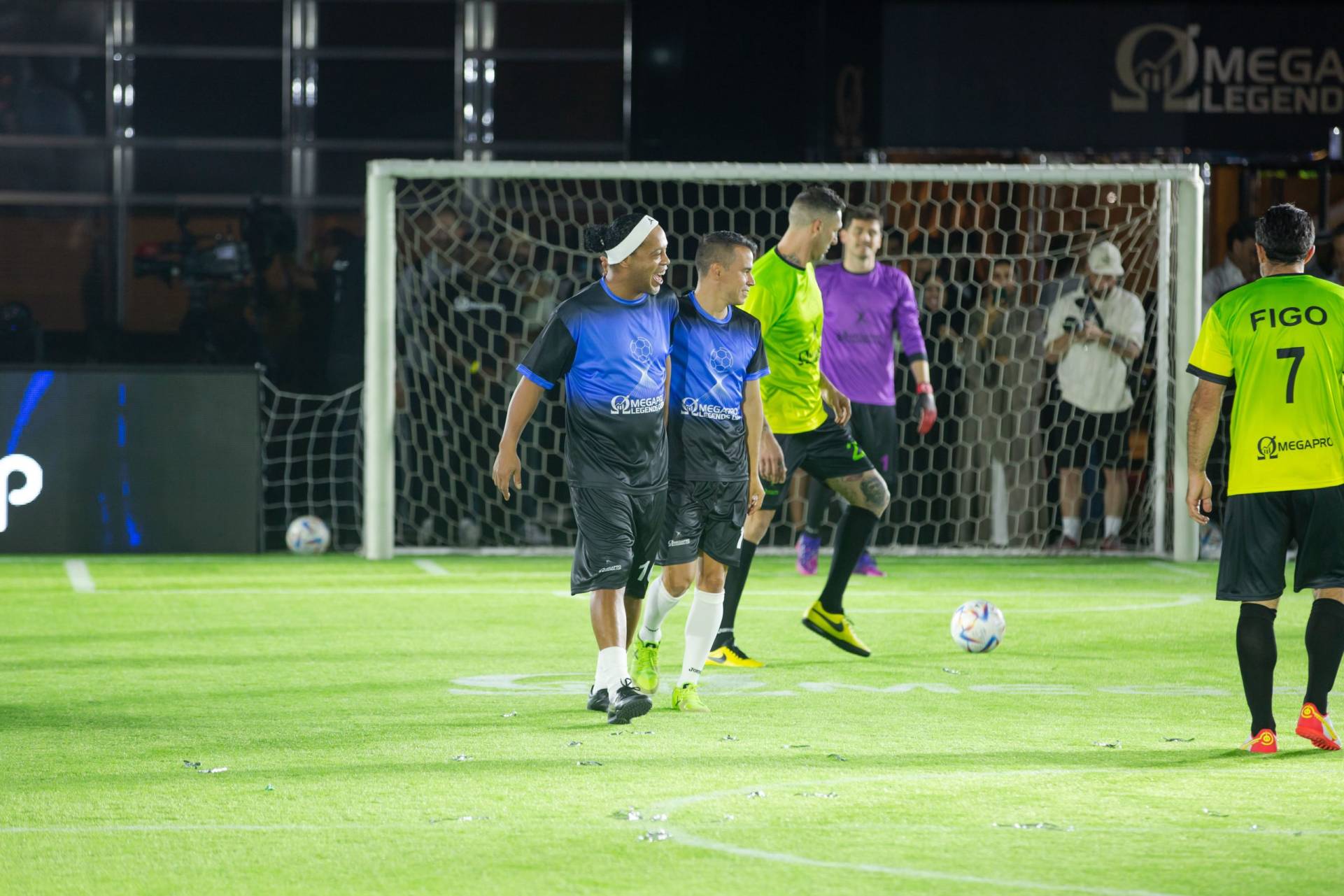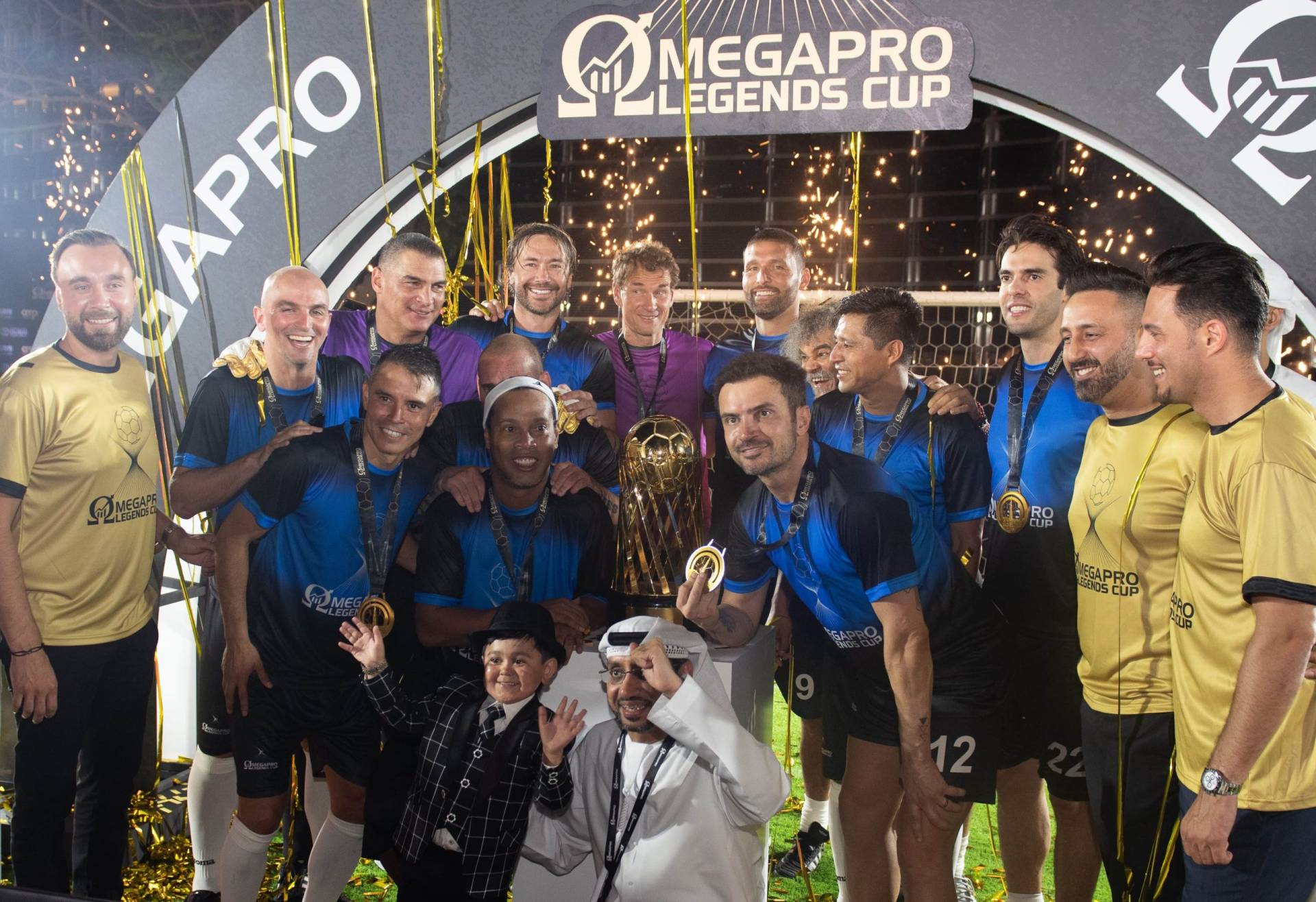 Moments before Terry_s Bicycle Kick-min

Adding up the glamour elements were celebrities and influencers such as Bollywood stars Suniel Shetty and Sonu Sood, former cricketers Suresh Raina and Yuvraj Singh along with GCC Favorites like Turkish TikTok artist Ayda, Lebanese entrepreneur Joelle Mardinian and others.
When such big legends of the game take the field for clash of titans even after hanging up their boots, the fact that it was an exhibition five-a-side mini tournament was as irrelevant as the result. For the record, the OmegaPro Stars prevailed in the first and third match in humid conditions to quell the fighting challenge of the OmegaPro Champions.
The match follows another Celebrity Football Cup that was played between Bollywood stars and a side of UAE footballers and influencers.
At the preceding press conference before the OmegaPro event, rival captains Figo and Ronaldinho shared an excellent camaraderie with Figo even doubling up as an interpreter when Ronaldinho had to address the media and VIPs. That ticked off the fair play requirement in advance!
Grab tickets for NBA's debut in UAE at Abu Dhabi Etihad Arena
The UAE is breaking another glass ceiling in the world of Sports as the country extends its outreach to get the world's most popular disciplines headed to these shores. The NBA will makes its debut not just in the UAE, but in the Arabian Gulf, even if it is for two games this October.
Giannis Antetokounmpo and the 2021 NBA Champion Milwaukee Bucks will be taking on the Atlanta Hawks in two pre-season games on October 6 and October 8.
Basketball is a popular sport and the only source of joy for the large expatriate Filipino community just like cricket is for those from the subcontinent. That is why Manny Pacquaio is aiming to bring his Maharlika Pilipinas Basketball League to the UAE next year for a league of its own in the emirates. The eight-time boxing champion is a regular visitor to Dubai and has played in exhibition games before too.
The Bucks are currently battling the Celtics in the NBA post-season, with two-time the NBA MVP flanked by three-time NBA All-Star Khris Middleton and three-time NBA All-Defensive team member Jrue Holiday.
The Bucks previously met the Hawks in the 2021 Eastern Conference Finals, with the Hawks led by two-time NBA All-Star Trae Young and 2020-21 NBA rebounding leader Clint Capella, along with John Collins and Bogdan Bogdanovic, with the Bucks prevailing to win their first NBA championship in 50 years.
"We are honoured to have been selected to participate in the NBA's first games in the UAE. As the NBA continues to expand globally, we look forward to visiting Abu Dhabi and furthering the league's goals of inspiring people through basketball. We will be proud to represent our city, our state and Bucks fans worldwide this October," Milwaukee Bucks and Fiserv Forum President Peter Feigin.
The partnership also sees DCT Abu Dhabi, under "Visit Abu Dhabi," the tourism promotion initiative of the UAE's capital city, serve as the Official Tourism Destination Partner of the NBA in the Middle East, North Africa, Europe and China.
More than 220 male and female prospects from the Middle East – including five players from the UAE – have participated in Basketball Without Borders or NBA Academy, the league's elite development programs for top prospects from outside the U.S.
Since 2019, more than 500 boys and girls have also participated in the NBA Basketball School Dubai (UAE), a year-round, tuition-based development programme for boys and girls ages 6-18.
Want to get tickets first? Here's how.
Head to the official website
Click 'Register Now'
Wait for an email announcing the ticket presale
Grab those tickets!
"We are thrilled to be hosting the first NBA games in Abu Dhabi, the first to be hosted in the UAE and the Arabian Gulf, and look forward to welcoming the Atlanta Hawks, the Milwaukee Bucks and basketball fans from across the world to discover this incredible city and experience our authentic Emirati culture for themselves," said DCT Abu Dhabi Director General Saleh Mohamed Al Geziry.
"Basketball has the ability to unite communities, and the spirit of the game will be felt by players and visitors, both on and off the court. The unveiling of the NBA teams marks an important milestone in our wider partnership with this world-class sports organisation."