Sheikh Mohamed bin Zayed is UAE's new president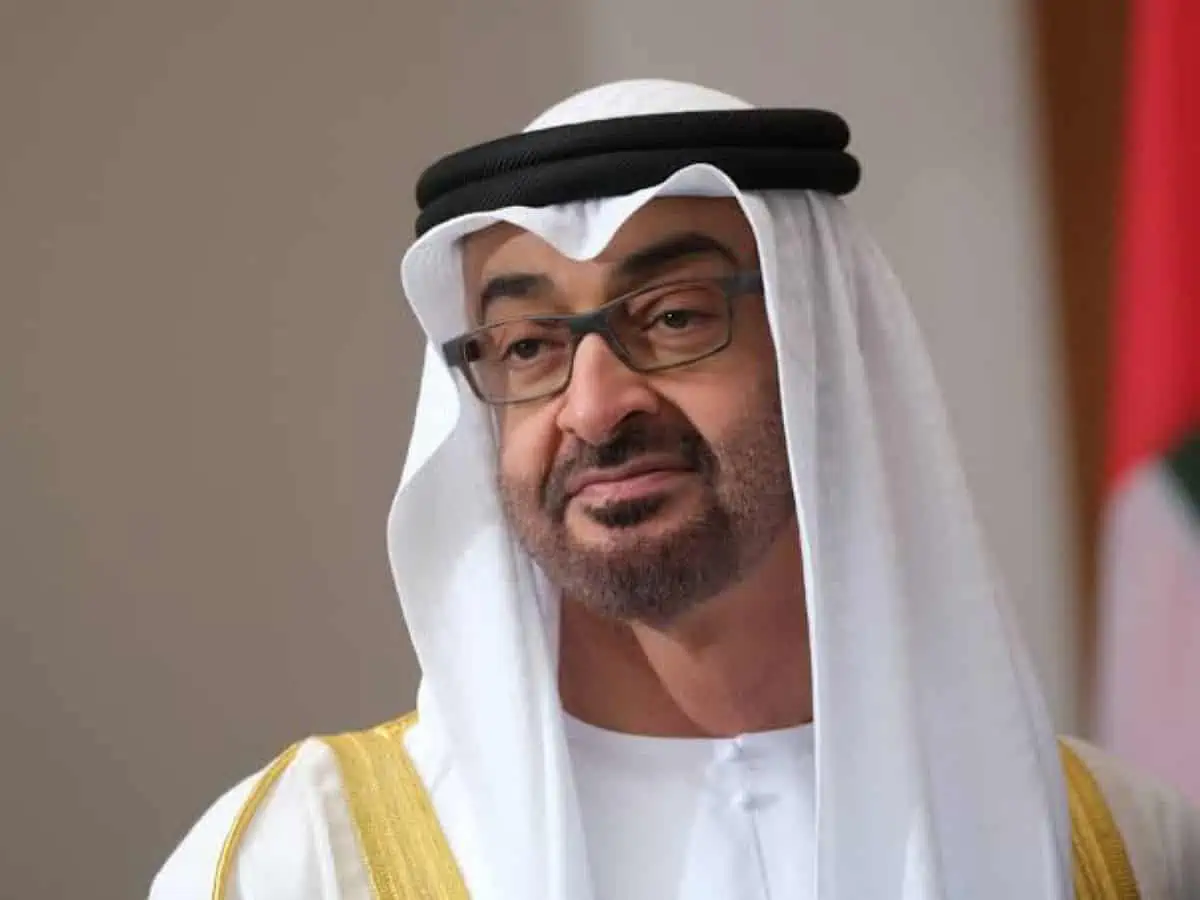 Sheikh Mohamed bin Zayed Al Nahyan will be the next president of the UAE, the Federal Supreme Council announced on Saturday.
The 61-year-old leader will be the country's third president, after succeeding Sheikh Khalifa bin Zayed Al Nahyan, who passed away on May 13, at the age of 73. Sheikh Mohamed, who served as Abu Dhabi Crown Prince since November 2004, will also be the 17th Ruler of Abu Dhabi.
The FSC, the highest legislative and executive body, convened on Saturday to elect the president, who will hold office for a five-year term before being eligible for re-election. The representative from Abu Dhabi is traditionally appointed as the head of the seven emirates.
The council held a meeting at Mushrif Palace, chaired by Sheikh Mohammed bin Rashid. Present was Sheikh Dr Sultan bin Muhammad Al Qasimi, Ruler of Sharjah, Sheikh Humaid bin Rashid Al Nuaimi, Ruler of Ajman, Sheikh Hamad bin Mohammed Al Sharqi, Ruler of Fujairah, Sheikh Saud bin Saqr Al Qasimi, Ruler of Ras Khaimah, Sheikh Saud bin Rashid Al Mualla, Ruler of Umm Al Quwain.
A statement by the Ministry of Presidential Affairs said that Sheikh Mohamed bin Zayed was unanimously elected according to Article 51 of the Constitution.
Embed from Getty Images
Sheikh Mohamed has served as the Deputy Supreme Commander of the UAE Armed Forces since January 2005. He is known for playing a key role in developing the UAE Armed Forces in terms of strategic planning, training, organisational structure and promoting defence capabilities.
Under his leadership, the UAE Armed Forces has emerged as a leading institution that is widely admired by international military organisations. Congratulatory messages are pouring in from world leaders.
He was the de facto leader for a few years now after Sheikh Khalifa suffered a stroke in 2014. The latter continued to issue decrees but his health continued to deteriorate gradually.
My best wishes to the Ruler of Abu Dhabi H.H. Sheikh Mohamed bin Zayed Al Nahyan on being elected as the new President of the UAE. I am confident that under his dynamic and visionary leadership, our Comprehensive Strategic Partnership will continue to deepen. @MohamedBinZayed

— Narendra Modi (@narendramodi) May 14, 2022

Want to be a millionaire in the UAE? Punch the Big Ticket to a new life
Abu Dhabi's Big Ticket lottery draw is the oldest, tried and still trusted, and hence ruling roost despite emerging competition, the hosts of the draw have said at an event in Dubai.
Still going with their first names, Richard and Bouchra, introduced four winners from different backgrounds and for different amounts in front of some media representatives at One Life Cafe on Wednesday in an effort to reach out to the masses.
"We are the oldest one; we are the only one that never changed our format; we are transparent and we declare our prizes at the start of it and irrespective of how many tickets are sold we give away the prize – guaranteed – in full view of everyone; and there is no rollover," says Richard. "We get a winner regardless of anything from the name picked out of the drum (of tickets) in front of you, all secured and audited for."
Originally conducted by the Abu Dhabi Airport Company, the Big Ticket moved under the aegis of Abu Dhabi Duty Free, a similar branding as their counterparts in Dubai.
There is no denying the fact that the Big Ticket has had to evolve a bit going with competition with Mahzooz and Emirates Draw coming in with their own varying formats.
However, with varying amounts each month, Big Ticket has changed lives of thousands with many people clubbing together in the hope to punch the big ticket to fulfil their dreams. This year alone, Big Ticket awarded 60 cash prize winners, whose winnings equate to a total prize value of over AED110 million.
"We are indeed privileged to be life-changers for many and it is such a satisfying job," says Bouchra. Both hosts had plenty of anecdotes to share of people's reactions and disbelief. There have been instances when Big Ticket had to go out of the way and spread out messages in public for the winners to get in touch.
"In the rare occurrence that we don't find the winner – it has happened for the lesser prizes only – we wait for six months before giving it to charity," a marketing official explained without being named because he was not authorised to speak.
The experiences of the winners gathered separately vouched for the efforts of Big Ticket as they shared their initial feeling of numbness and reality sinking in late for couple of them.
There were inspiring stories of Leena Jalal, Jacob Roy, Shahid Mahmood, and Safwan Nizameddin, a passport holder of St Kitts and Nevis in the Caribbean.
Congratulations to The Fantastic 15 Million Series 241 winners!
Visit https://t.co/NonDNCmHwQ for the complete list of winners.#BigTicketAbuDhabi #BigTicket pic.twitter.com/BBUeJUePmW

— Big Ticket Abu Dhabi (@BigTicketAD) July 3, 2022
"They say that Big Ticket only favours only one or two nationalities, but I am testimony to the fact that it is for everyone. One should have the belief," said Nizameddin, the oldest of the four but the latest grand prize winner.
Lives changed
Leena, an Indian expat currently residing in Abu Dhabi, shared that she bought the ticket only days prior to the draw with many of her colleagues and friends, and was the luckiest one whose name was chosen after months of trying. Leena seeks to make a difference, just like Big Ticket, and is currently in talks with local charities to donate a percentage of her winnings, while the remaining amount will go towards supporting her family back home.
Jacob, another Indian expat residing in Abu Dhabi since 1990, discussed his commitment to a group of 12 friends that have been pitching in to purchase Big Ticket raffles on a monthly basis, for five years. He won Dh300,000 representing a group of buyers. "I tell others, consider buying the ticket as a job. We are all here as expats to change our lives and BT can do that for us. I and few others also chip in with extra if we have to make up the necessary amount at times."
Shahid Mahmood is a Dubai-based Pakistani employee working at a glass installation company. After five years of buying BT raffles every month, Shahid received the winning phone call that made his and his friend's dreams come true with a Dh15m purse.
A longtime resident of Abu Dhabi, Nizameddin has been purchasing tickets every month for the past two years. When the call came, Safwan says his sixth sense kicked in and he instinctually knew he had finally won. The executive manager of a company specializing in power generation is a family man at heart. He plans to use his winnings to purchase properties for his three children as an investment in their future and some for charity.
On a side note, regular buyers of Big Ticket have been curious to know the logic behind different prize amounts each month. Having started at one million dirhams, the highest on offer has been Dh25m although it 10-20 is the common range. Initially, Richard said "the idea behind it is to give it fresh a look, I guess", but when prodded further, he conceded he wasn't sure and never checked with his employers.
Nonetheless, the prizes given out on the third of each month remain substantial and undoubtedly have changed many lives.
Upgraded VAR for offside at World Cup 2022 after trials in UAE and Qatar
Qatar 2022 will be the first FIFA men's World Cup to use semi-automated offside technology as part of a wider innovation plan at the tournament.
FIFA says the new system will offer "a support tool for the video match officials and the on-field officials to help them make faster, more accurate and more reproducible offside decisions on the biggest stage of all".
The tech was tested at the 2021 FIFA Arab Cup and 2021 FIFA Club World Cup ahead of being rolled out later this year.
Off-pitch officials will receive potential onside/offside alerts, with decisions evaluated away from the action before being communicated to the on-pitch referee to make a final decision.
Fans will also be shown how and why decisions are made via 3D animations on screen inside the stadiums with television viewers provided with an explanation.
The technology is more complex than current VAR and provides more 'eyes' on the action to give referees greater help.
Twelve dedicated tracking cameras — mounted in the stadium roof — will track the ball in play, and up to 29 data points will be placed on each player, 50 times per second, calculating their exact position on the pitch.
Those data points will map each relevant point on a player's body, which can be considered active, to create a full picture of an offside call.
Alongside this, extra cameras will pinpoint player positions, and moving images of their bodies, while the new World Cup match ball will also play a role.
Each Al Rihla Official World Cup match ball will have a sensor placed inside it to send data to the video operation room 500 times per second to accurately assess the point the ball is struck.
Information on the selected kick point from the in-ball sensor, together with data points from cameras, provides an instant picture of the offside scenario to the officials in the video team and allows for a faster decision to be made.
Watch the explainer video:
UAE weather warning as rains lash parts of country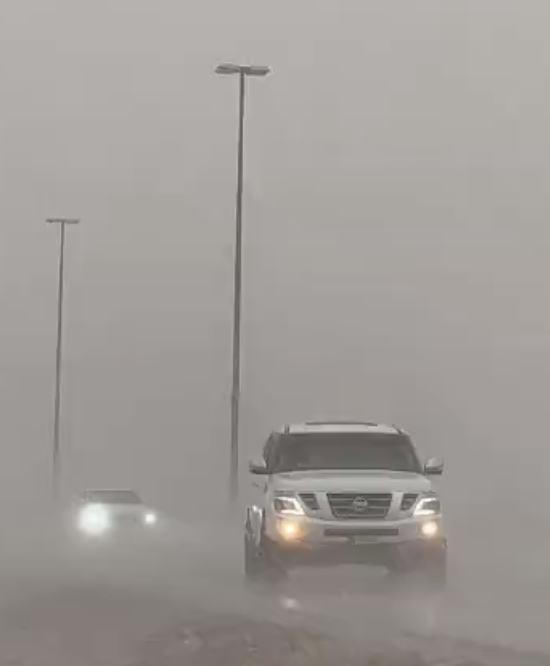 Authorities in the UAE on Tuesday cautioned residents and motorists about unstable weather conditions as parts of the country witnessed hail and rainstorms. UAE's weather department reported heavy rains and strong winds over some Eastern areas.
The National Centre of Meteorology posted a video of a rain-drenched Al Ain desert on its social media. Al Hili, Masakin, Al Shikla areas in Al Ain are some of areas are experiencing a heavy downpour.
أمطار خطم الشكلة #العين اليوم #المركز_الوطني_للأرصاد #أمطار_الخير #أصدقاء_المركز_الوطني_للأرصاد #حالة_الطقس #حالة_جوية #هواة_الطقس pic.twitter.com/MnzbINgEx7

— المركز الوطني للأرصاد (@NCMS_media) July 5, 2022
All the posts by the department have the hashtag #cloud_seeding, suggesting that the authorities have been using the rain enhancement technique in the country. It is likely why the country is experiencing heavy rains in peak summer. The temperatures recorded in Abu Dhabi and Dubai are 35ºC and 37ºC, respectively.
The Ministry of Interior and Abu Dhabi Police called on drivers to be cautious and follow the changing speed limits displayed on electronic information boards. Motorists have also been warned to watch out for debris and flying objects in high-speed winds.