Careem is hiring for these posts
When you start your journey at Careem, you will be empowered to drive impact across a region of 600 million people, supported by a community of colleagues from over 75 nationalities.
Pic courtesy: Reuters
Whether you are building their Super App or finding new ways to bring their platform to the people in your city, you will have the opportunity to learn and grow every day to develop alongside talented and inspiring people from around the world.
Here are the list of vacancies listed by them.
List Of Vacant Positions

(Newly Updated)
All listings are for reference only. We take no responsibility of checking their veracity and readers are advised to do their due diligence and not fall victim to any scams or requests which ask for payment to get a job at the above listed job posting or anywhere else.
Strong response to unemployment insurance within two days
More than 60,000 employees have signed up for the UAE's unemployment insurance scheme within the first two days of its launch.
About 86 per cent of them subscribed via the official website with 90 per cent opting to subscribe to the scheme annually.
The programme, which came into effect on January 1, aims to provide financial security to workers in the public and private sectors if they lose their jobs due to reasons other than disciplinary action or resignation.
The insurance cost for employees earning a basic salary of up to AED 16,000 (Category A) has been set at AED 5 a month, while those who earn more than AED 16,000 (Category B) will pay AED 10 a month.
The premium can be paid monthly, quarterly, half-yearly, or on an annual basis.
Compensation will be paid for a maximum of three months from the date of the employee's job loss and will be calculated at 60 per cent of the basic salary drawn during the last six months before losing the job.
An individual has to be subscribed to the scheme for at least 12 consecutive months to be eligible for the pay out. The employee forfeits his/ her right to the claim if he/she leaves the country or accepts a new position.
The maximum monthly compensation amount for employees in Category A is AED 10,000, and for those in Category B it's AED 20,000.
The amount will be paid within two weeks following the claim date and the insured individual must submit the claim through the designated channels, which are the official website https://www.iloe.ae, smart application or the call centre 600 599 555.
Employees working in the UAE's free zones are currently exempt from subscribing.
The Ministry (MoHRE) thanks private sector companies that achieved the required Emiratisation targets of 2022. We look forward to strengthening our cooperation to achieve the 2023 targets, up to a 10% growth of Emiratisation in skilled jobs in 2026. #UAE #Emiratisation pic.twitter.com/nqOiRSSkPT

— وزارة الموارد البشرية والتوطين (@MOHRE_UAE) January 1, 2023
The other exempted categories are investors or owners of establishments, domestic workers, temporary contract workers, juveniles (under 18 years), and retirees who receive a pension and have joined a new job.
Workers can subscribe to the programme through the insurance pool's website or smart application, banks, self-service kiosks, Al Ansari Exchange, business service centres, and telecom service providers.
This bank in UAE has given salary hikes to adjust for inflation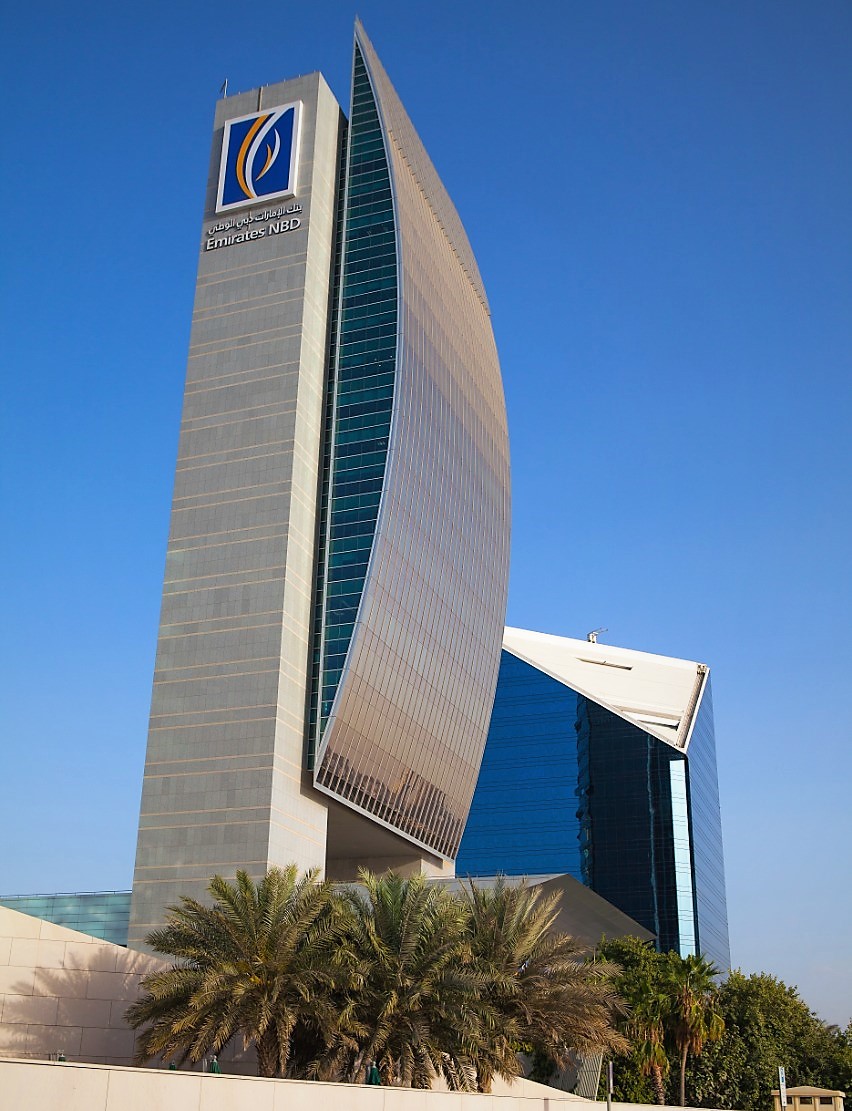 Dubai's biggest bank Emirates NBD has given most employees a pay rise of up to 8% to help cushion against rising costs of living driven by inflation, two sources familiar with the matter have told Reuters.
The increases varied according to seniority and were part of a mid-cycle salary adjustment for inflation, with top executives receiving smaller or no increases, the sources said.
Most employees received a pay rise of between 5% and 8%, with lower-paid staff receiving the biggest increase, one of the sources, who has direct knowledge of the matter, said.
Emirates NBD, majority owned by Dubai's government, said it did not comment on staff-related matters.
"As a people-first organization and a leading employer, Emirates NBD has remained committed to initiatives and policies that support staff well-being, while adopting a robust employee recognition program," a spokesperson added in an emailed response to a Reuters query.
It was not immediately clear if the salary increases were only for employees in the country. The bank also has operations in Egypt, India, Turkey and elsewhere.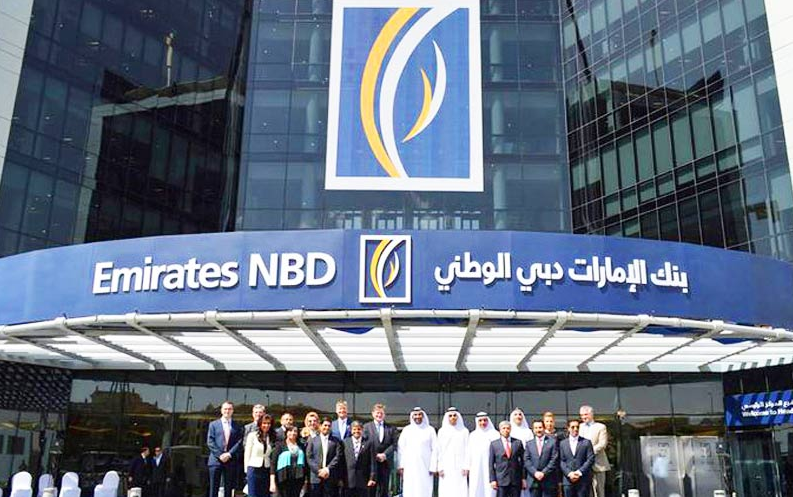 Annual inflation in the oil-producing Gulf state reached 3.4% in the first quarter, according to the central bank, which has projected 5.6% inflation for the year. The UAE has not published monthly inflation figures this year.
The trajectory of price increases represents a significant turnaround from deflation throughout 2019, 2020 and the first seven months of 2021.
In recent months people have voiced concerns over increasing living costs in the UAE, with retail fuel prices now up around 55% so far this year, falling from a high of about 80%.
The UAE is the only Gulf Arab country without a cap on domestic fuel prices, leading to petrol costs surging at the pump.
Dubai average rental prices for apartments and townhouses rose by 29% and 33% in the first half of the year and for villas by 64%, according to Betterhomes, as the property market continued a strong post-pandemic recovery.
Emirates NBD in late July reported a 42% jump in second quarter profit to 3.5 billion dirhams ($952.98 million).
The Central Bank of the UAE has increased its base rate a cumulative 225 basis points since March in parallel with the US Federal Reserve, because its currency is pegged to the dollar, as central banks globally battle historic inflation.
— Reuters
Leams takes robotics and coding lessons to UAE schools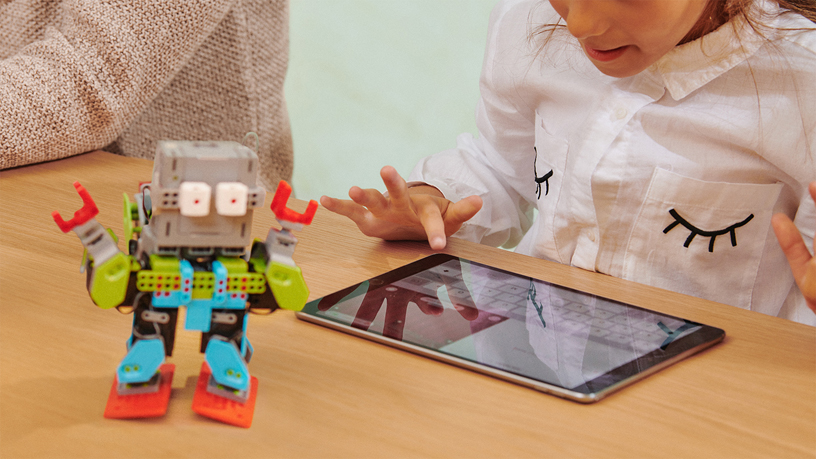 UAE-based Leams Education said it has launched a game-changing initiative introducing coding and robotics in classroom and laboratories, to make the students future-ready and help them acquire skills needed to excel in the new era dominated by Industry 4.0.
Coding and Robotics will create a new class of highly-employable students who will be in an advantageous position to pick up top jobs once they graduate. Many of them will also become job creators by launching technology start-ups.
As per the new initiative, the students are given early lessons and practical training on Coding, Robotics, Designing, Machine Learning and 3-D Printing that will help them to be ready for the Big Data Analytics, Cloud Computing, Artificial Intelligence, Internet of Things and Digital Disruption that are part of the 4th Industrial Revolution (4IR).
Leams Education, which operates Apple International School, Oxford School, The Indian Academy and Apple International Community School, has already conducted the test run of the pilot project for the last few months.
Today, its management announces the full-scale launch of the programme across all its institutions from the new academic session starting in August/September this year.
On the new courses, Group CEO Nabil Lahir said: "As a future-focused education management group, we want to make our students future-ready so that they do not have to struggle in life later on by acquiring new skills that are essential for the 4th Industrial Revolution that is changing the global economy into a digital economy and be the master of their own destiny,"
The announce comes at a time when the global robotics market records a 17.45% compound annual growth rate (CAGR) from $27.73 billion in 2020 to $74.1 billion by 2026, according to Mordor Intelligence.
The usage of robots is still at its early stage in the UAE, which is expected to pick up in the coming years.
A recent report by Oxford Business Group says, automation will see many jobs in the labour market come under pressure. Based on a study of five GCC economies – Kuwait, Oman, Saudi Arabia, Bahrain and the UAE – global management consultancy firm McKinsey estimates that 42.6% of work in the GCC will be automated by 2030, somewhat ahead of the estimated global average of 32%.
Workers with a high-school-level education or below are most at risk of losing their jobs to 4IR technologies, and some 57% of those workers are expected to have their jobs replaced by automation by 2030, compared to just 22% of those who hold bachelor or graduate degrees.
Employees in the services, administration, construction and manufacturing sectors are most at risk, stated the study.