Meta opens new regional headquarters in Dubai
Crown Prince of Dubai Sheikh Hamdan bin Mohammed inaugurated Meta's new regional headquarters in Dubai on March 8.
The headquarters will serve the region of Middle East and North Africa (MENA) and house over 100 employees. The new headquarters is based in Dubai Internet city.
Sheikh Hamdan said that the establishment of the base in Dubai Internet City reflected the emirate's growth as a global business hub.
"Dubai continues to consolidate its partnerships with global technology players as part of its ambitious vision to shape the future," Sheikh Hamdan wrote on Twitter.
Today, I attended the opening of @Meta's regional headquarters in @DIC_Community. Dubai continues to consolidate its partnerships with global technology players as part of its ambitious vision to shape the future. pic.twitter.com/RrbWRnAQPz

— Hamdan bin Mohammed (@HamdanMohammed) March 8, 2022
He was later briefed about Meta and its long term objectives as it seeks to strengthen its presence in the region.
From its new base in Dubai, @Meta will serve its markets in the Middle East and North Africa region and support 3 billion users of its platforms worldwide. pic.twitter.com/XqvtehdwID

— Hamdan bin Mohammed (@HamdanMohammed) March 8, 2022
Meta, formerly known as Facebook, has been in the region for 10 years building a team, working with various communities, creators, partners, media and governments to allow its users to create content and grow, the WAM reported.
There are now more than three billion people who actively use Facebook, Instagram and WhatsApp. Of these, around 2.91 billion people use Facebook every month, while 2.81 billion use the services of Meta on a daily basis.
Sheryl Sandberg, chief operating officer of Meta, who attended the event, said: "This office represents our commitment to the millions of people who use our platforms to express themselves, stay connected to their loved ones and their communities, and start and grow businesses. There is a culture of innovation in the UAE that fits with the spirit of our company. We share an excitement about the economic and social opportunities that a connected world can create. The talent and creativity of people across the region will be crucial as we embark on the next chapter for our company – helping to build the metaverse."
"It is no coincidence that we selected March 8 for our office opening. We chose to do it on International Women's Day as a sign of our continued commitment to empowering women, here in Dubai and around the world."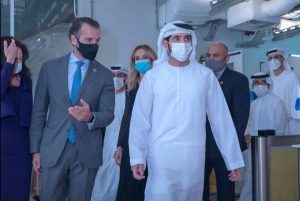 Meta also started, MetaBoost, in Dubai, a programme to support businesses to grow. Besides MetaBoost, Meta also awarded grants to 100 Dubai-based small and medium sized businesses (SMB's) to help businesses affected by the pandemic.
In addition, they have also launched training and a business resource centre.

Upgraded VAR for offside at World Cup 2022 after trials in UAE and Qatar
Qatar 2022 will be the first FIFA men's World Cup to use semi-automated offside technology as part of a wider innovation plan at the tournament.
FIFA says the new system will offer "a support tool for the video match officials and the on-field officials to help them make faster, more accurate and more reproducible offside decisions on the biggest stage of all".
The tech was tested at the 2021 FIFA Arab Cup and 2021 FIFA Club World Cup ahead of being rolled out later this year.
Off-pitch officials will receive potential onside/offside alerts, with decisions evaluated away from the action before being communicated to the on-pitch referee to make a final decision.
Fans will also be shown how and why decisions are made via 3D animations on screen inside the stadiums with television viewers provided with an explanation.
The technology is more complex than current VAR and provides more 'eyes' on the action to give referees greater help.
Twelve dedicated tracking cameras — mounted in the stadium roof — will track the ball in play, and up to 29 data points will be placed on each player, 50 times per second, calculating their exact position on the pitch.
Those data points will map each relevant point on a player's body, which can be considered active, to create a full picture of an offside call.
Alongside this, extra cameras will pinpoint player positions, and moving images of their bodies, while the new World Cup match ball will also play a role.
Each Al Rihla Official World Cup match ball will have a sensor placed inside it to send data to the video operation room 500 times per second to accurately assess the point the ball is struck.
Information on the selected kick point from the in-ball sensor, together with data points from cameras, provides an instant picture of the offside scenario to the officials in the video team and allows for a faster decision to be made.
Watch the explainer video:
Leams takes robotics and coding lessons to UAE schools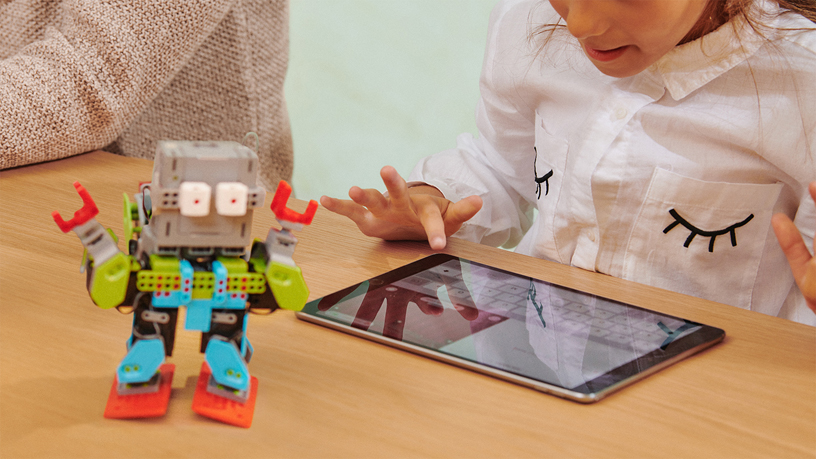 UAE-based Leams Education said it has launched a game-changing initiative introducing coding and robotics in classroom and laboratories, to make the students future-ready and help them acquire skills needed to excel in the new era dominated by Industry 4.0.
Coding and Robotics will create a new class of highly-employable students who will be in an advantageous position to pick up top jobs once they graduate. Many of them will also become job creators by launching technology start-ups.
As per the new initiative, the students are given early lessons and practical training on Coding, Robotics, Designing, Machine Learning and 3-D Printing that will help them to be ready for the Big Data Analytics, Cloud Computing, Artificial Intelligence, Internet of Things and Digital Disruption that are part of the 4th Industrial Revolution (4IR).
Leams Education, which operates Apple International School, Oxford School, The Indian Academy and Apple International Community School, has already conducted the test run of the pilot project for the last few months.
Today, its management announces the full-scale launch of the programme across all its institutions from the new academic session starting in August/September this year.
On the new courses, Group CEO Nabil Lahir said: "As a future-focused education management group, we want to make our students future-ready so that they do not have to struggle in life later on by acquiring new skills that are essential for the 4th Industrial Revolution that is changing the global economy into a digital economy and be the master of their own destiny,"
The announce comes at a time when the global robotics market records a 17.45% compound annual growth rate (CAGR) from $27.73 billion in 2020 to $74.1 billion by 2026, according to Mordor Intelligence.
The usage of robots is still at its early stage in the UAE, which is expected to pick up in the coming years.
A recent report by Oxford Business Group says, automation will see many jobs in the labour market come under pressure. Based on a study of five GCC economies – Kuwait, Oman, Saudi Arabia, Bahrain and the UAE – global management consultancy firm McKinsey estimates that 42.6% of work in the GCC will be automated by 2030, somewhat ahead of the estimated global average of 32%.
Workers with a high-school-level education or below are most at risk of losing their jobs to 4IR technologies, and some 57% of those workers are expected to have their jobs replaced by automation by 2030, compared to just 22% of those who hold bachelor or graduate degrees.
Employees in the services, administration, construction and manufacturing sectors are most at risk, stated the study.
Now make video calls and chat with Etisalat's own messenger app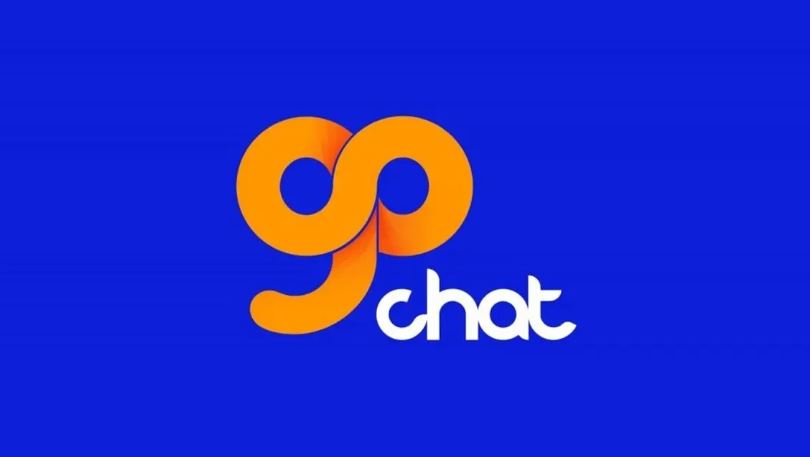 Etisalat by e& has announced the launch of GoChat Messenger, an all-in-one free voice and video calling app, giving customers the flexibility of accessing unique features.
GoChat Messenger offers a hassle-free experience for customers to easily make and receive voice and video calls, chat with friends and family, transfer money to their families, pay bills, play games, stay updated with the latest news and events, and access Smiles vouchers and deals as well as several home services.
The app is in line with the overall vision of etisalat by e& to empower customers with seamless digital applications, enabling experiences that enhance their digital lifestyles. Etisalat announced its rebranding in February and the messenger app is one of the major decisions since.

Since the pandemic, the market witnessed an increase in penetration and popularity for internet calling apps. GoChat Messenger is the latest addition to the suite of products and services that will benefit customers in the face of the ever-growing need for amplified connectivity in a post-pandemic era.
You can download the app from Google Playstore here or the iOS store from here.
ALSO READ
UAE ranks first regionally and twelfth globally in growth potential
UAE announced Eid Al Adha holiday dates for private sector
UAE petrol prices go up by 50 fils
It is a global application that can be downloaded by anyone in the world, only requiring a mobile number for registration, connecting the UAE population with friends and family across the globe and can be downloaded via Android and iOS app stores.