Nadal defeats Ruud for 14th French Open title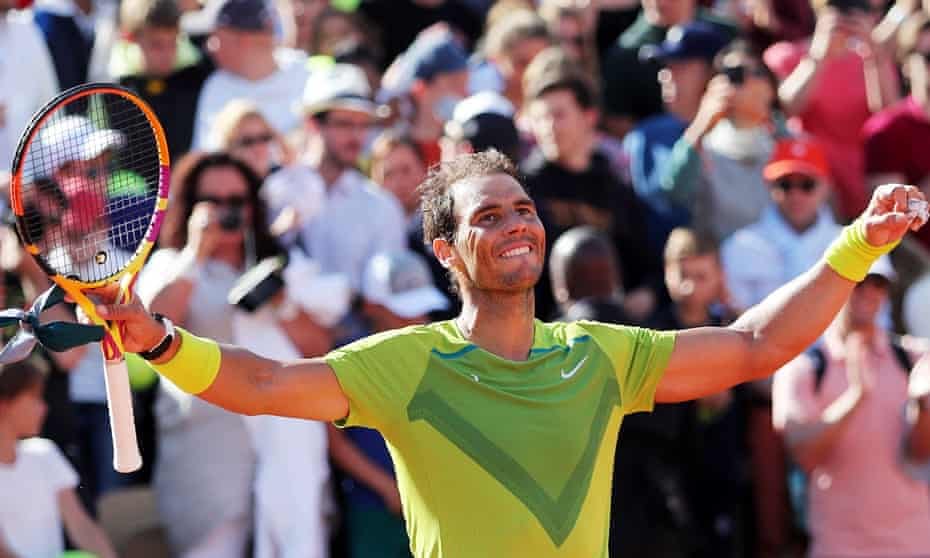 Rafael Nadal pulled away in the French Open final on Sunday to capture his historic 14th championship at Roland Garros and 22nd Grand Slam title overall, adding to two records he already owned. Nadal beat Casper Ruud 6-3, 6-3, 6-0 in a victory that came two days after his 36th birthday, making him the oldest title winner in the history of the clay-court tournament.
Victory belongs to the most tenacious 🏆#RolandGarros pic.twitter.com/HveldTMGf8

— Roland-Garros (@rolandgarros) June 5, 2022
Ruud led 3-1 in the second set, a deficit that spurred Nadal to raise his level — he took the last 11 games.The Spaniard's first triumph in Paris came in 2005 at age 19. No man or woman ever has won the singles trophy at any major event more than his 14 in Paris. And no man has won more Grand Slam titles than Nadal. He now is two ahead of rivals Roger Federer, who hasn't played in almost a year after a series of knee operations, and Novak Djokovic, who missed the Australian Open in January because he is not vaccinated against COVID-19 and lost to Nadal at Roland Garros.
Nadal improved to 14-0 in finals at Roland Garros and 112-3 overall at his favorite tournament. For all that he has accomplished already, Nadal now has done something he never managed previously. He is halfway to a calendar-year Grand Slam thanks to titles at the Australian Open and French Open in the same season.
Ruud is a 23-year-old from Norway who was participating in a Grand Slam final for the first time. He'd never even played in a major quarterfinal until now.He considers Nadal his idol. He recalls watching all of Nadal's past finals in Paris on TV. He has trained at Nadal's tennis academy in Mallorca.

Meet the Dubai actor who Naseeruddin Shah wants to work with
Lekha Menon
If there is one word that describes Tahaa Shah best, it is tenacity. Having observed the Sharjah-born actor for over a decade now, his determination and focus has been commendable, as well as his ability to adapt and reinvent. His journey in the glamour industry has not been an easy one by any means and like any other "outsider", he has seen his share of successes, failures, triumphs and heartbreaks.
Over the years, he has been seen in films like Luv Ka The End (a YRF production), Baar Baar Dekho (a Karan Johar and Farhan Akhtar produced venture), Gippy (Dharma) among many others. They yielded mixed results but his love for cinema, dedication to his craft and never-say-die attitude keeps him going in Mumbai.
However, it would seem that the talented youth, now a Dubai resident, is finally getting his due. Tahaa's portrayal as Murad, one of Akbar's sons in the ZEE5 show Taj: Divided by Blood is being appreciated by one and all. The plot, detailing the palace intrigues and struggle for power in Akbar's court, is fascinating, but the actors lined up for this make it more fascinating.
With veteran Naseeruddin Shah and Dharamendra leading the cast, and Aditi Rao Hydari, Sandhya Mridul, Ashim Gulati and Zarina Wahab among others headlining it, Taaha is in great company. We met during his stopover in Dubai and chatted about life, the show and the art of being tenacious!
'Taj: Divided by Blood' has put you in the spotlight once again. What else are you busy with these days?
Aside from promoting Taj, I am working on a few projects. An interesting one is for Amazon, a comedy show. It has a sitcom, Friends-like feel that is quite enjoyable. I am really looking forward to its release. Then I am also working on a huge production, unfortunately I can't reveal details of it just yet. But I promise, it will be huge! Finally, I am also doing a film, Ikroop, that will be released on Sony Liv or Hotstar or maybe even the big screen. Besides, I have started developing projects of my own as well, have started writing and looking at production details for them.
With so many shows and movies being produced for OTT, has the increased number of platforms resulted in greater opportunities for actors like you?
Yes and No. Sure, there are a lot of projects happening but you want to be part of ventures that take off and would be considered good and credible. Otherwise, it's like doing any other run-of-the-mill TV show which won't help you in any way. Hence, having patience and keeping the faith is important. I have said no to so many projects because I didn't want to do ordinary stuff.
How difficult is it to say no to work?
It is a risk to wait for the right one but at the end of the day you need to know where you see yourself and work accordingly. If you don't, nothing will fall into place. You should have that belief. I try and keep working to make myself better and better each day, for then when the opportunity strikes, it strikes hard. As they say, opportunity meets preparation = success. The same thing happened with Taj and my other current projects. The opportunity came and I was prepared for it.
In the last 14 years of my life, the one conclusion I have come to is that when you want something really hard, most of the time it won't come to you. But you can't allow that to get you down, you need to get up, pick the pieces and move on. You need to constantly upskill, learn what you need to and keep moving.
What's the best compliment you have got recently?
Naseeruddin Shah said something incredible. At a screening event of a few episodes, he came up to me and said, "Son, I am so proud of you, I didn't expect this from you." He gave me a kiss and added, "You and me… we have to do a movie now." That is my biggest reward – him coming up to me and saying he wants to work with me and not the other way round! It was unbelievable! I made him say it on camera for it was so unbelievable!
Of course, I have got a great response for my character, Murad. A lot of people send me messages about my performance which were great but the compliment from Naseeruddin Shah was something else altogether.
Messi receives threat after attack on wife's family business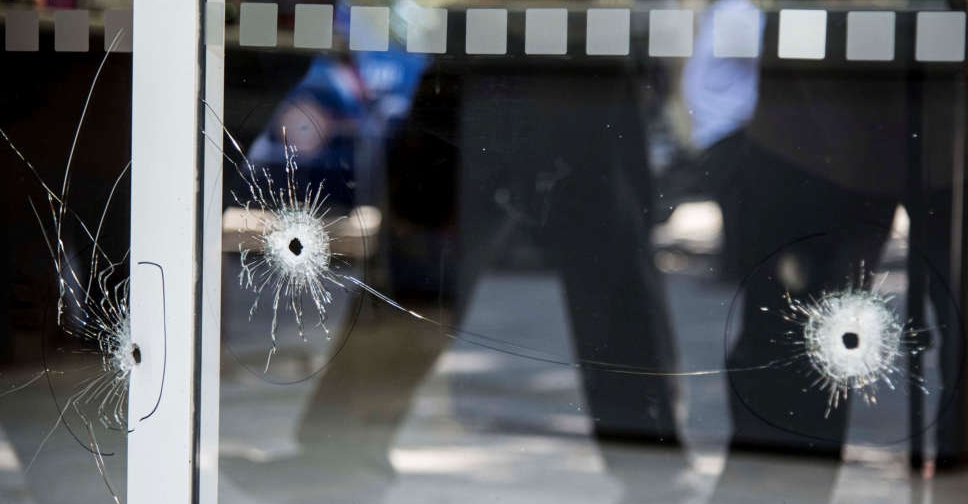 Two people on motorcycles shot at a supermarket belonging to the family of Antonela Roccuzzo, wife of Lionel Messi, in Argentina's Rosario city.
A threatening hand-written message for Messi, Argentina's captain and seven-times World Player of the Year, was also left on the shop door on Thursday morning
"Messi, we are waiting for you, (Pablo) Javkin (the mayor) is also a narco, he is not going to take care of you," it read.
Javkin, Rosario's mayor, blamed the security forces for failing to effectively combat organised crime, which in recent years has grown in the important port city, where dozens of ships daily load thousands of tonnes of grain.
"I spoke (with the Roccuzzos) and they are worried," Javkin told reporters outside the supermarket that was attacked.
Television images showed bullet casings on the sidewalk where the business belonging to Roccuzzo's family is located. The front of the building was hit by 14 bullets and the shop remained closed on Thursday morning.
Santa Fe's Security Minister Claudio Brilloni told reporters that authorities did not have any firm assumptions regarding the motives for the attack.
Prosecutor Federico Rébola said the Roccuzzo family had not received any previous threats, a Rosario media outlet reported.
On the official Twitter account "Team Messi" and Antonela Roccuzzo's Instagram profile there were no mentions of the incidents.
The murder rate in Rosario is among the highest in Argentina, as gangs linked to drug trafficking coexist, according to judicial complaints, and clashes causing injuries and deaths are frequently reported.
The attack came weeks before Argentina play two friendly matches in the South American country, three months after Messi led the team to victory in the 2022 World Cup in Qatar.
Neither game will take place in Rosario. Argentina face Panama on March 23 in the capital Buenos Aires and on March 28 they play in the province of Santiago del Estero against Curacao.
The matches will be the team's first in Argentina since the World Cup. Coach Lionel Scaloni has not yet named his squad.
Prices rise for poultry and eggs on Ramadan eve
In a temporary move, the Ministry of Economy has approved an increase of up to 13 percent in the prices of eggs and other poultry products. The reasons are said to be supply-related.
The ministry said the increase is based on a resolution it issued on March 6, adding that the step was taken following a request submitted by a number of companies operating in the sector claiming that they had incurred significant losses over the last period as a result of higher production and shipping costs.
According to the Ministry, it conducted an analytical study to determine demand in collaboration with a specialised advisory team on the prices of egg and chicken products, which concluded that a justified increase could range between 13 and 20 per cent.
The study's findings were then submitted to the Supreme Committee for Consumer Protection, which recommended that the raise be approved at a maximum rate of 13 per cent.
The Ministry made it clear that the price increase would help shield poultry and egg producers from the adverse effects of high production costs and lessen their impact.
This would ensure that the producers could continue to sell eggs and poultry products in the country's markets at reasonable prices and in sufficient quantities to satisfy all consumer demands across the country without compromising supply chains and market efficiency.
"Should the grounds that gave rise to the resolution cease to exist, the resolution itself would cease to exist, considering the changes in the local, regional, and global marketplaces," the ministry added.