Sheikh Mohammed bin Rashid orders urgent aid flight to Afghanistan after deadly earthquake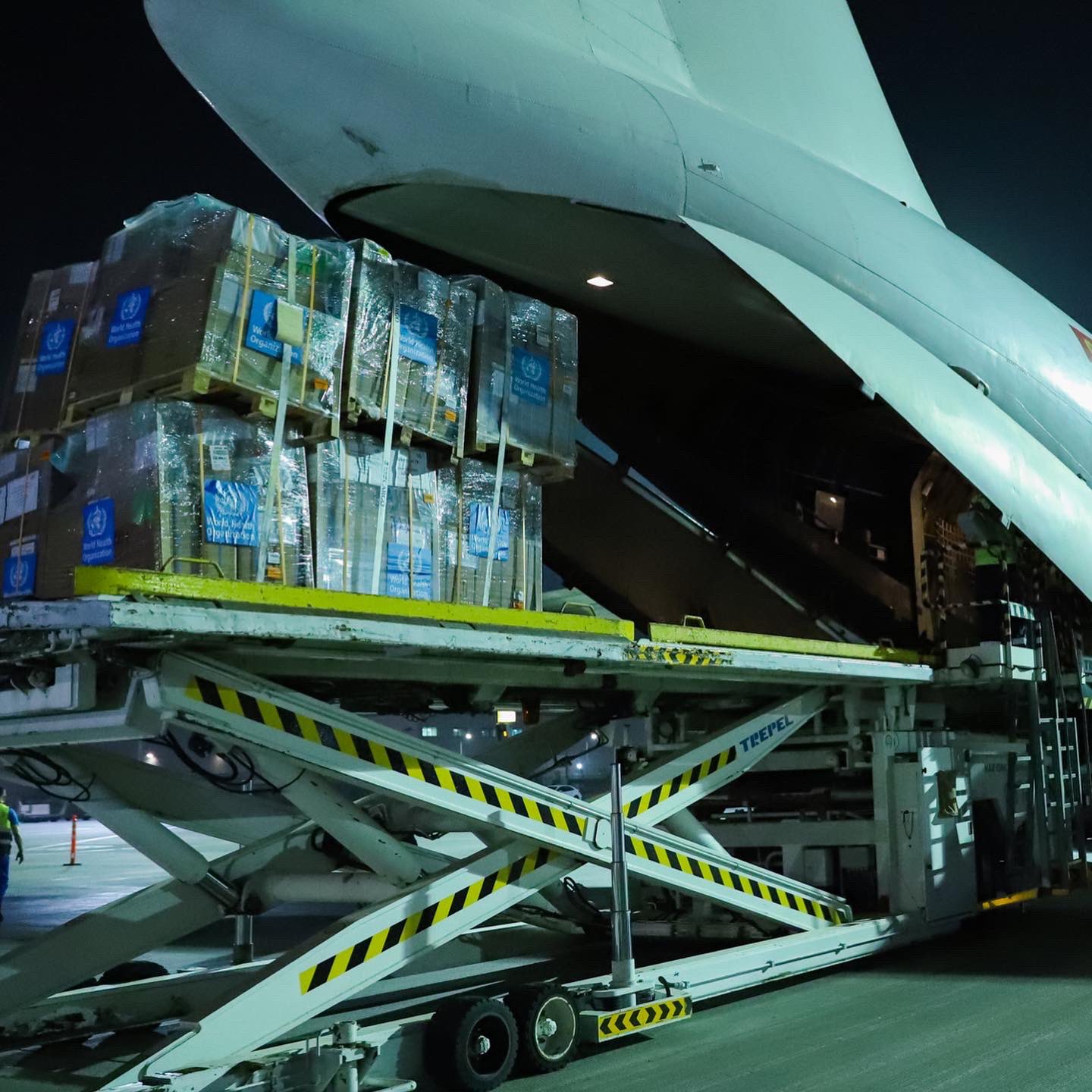 Vice President and Prime Minister of the UAE and Ruler of Dubai, His Highness Sheikh Mohammed bin Rashid Al Maktoum, upon the request of the international humanitarian community and the World Health Organisation (WHO), has ordered the facilitation of emergency aid flights to transport life-saving humanitarian assistance to Kabul, following a 5.9 magnitude earthquake that hit eastern Afghanistan.
On Tuesday 28th of June 2022, a cargo flight departed from Dubai to Kabul, carrying 24.5 metric tons of essential medicines, medical items, and cholera kits supplied by the WHO from its warehouses in the International Humanitarian City (IHC) in Dubai. The facilitation and transport of aid come in response to the immediate humanitarian needs of the landlocked Southern Asian country following the devastating earthquake that claimed the lives of at least 1000 people, amid fears of a cholera outbreak besides the country's already dire humanitarian situation.
.@HHShkMohd orders airlift of emergency humanitarian aid to Kabul, following a 5.9 magnitude earthquake that hit eastern Afghanistan. Earlier today, a cargo flight departed from #Dubai carrying 24.5 tonnes of essential items. @IHC_UAE pic.twitter.com/fh0LLrfkq4

— Dubai Media Office (@DXBMediaOffice) June 28, 2022
Giuseppe Saba, CEO of IHC, said: "Reports indicate that this is the deadliest earthquake in two decades, further compounding the alarming humanitarian situation in Afghanistan. The IHC, under the directives of His Highness Sheikh Mohammed bin Rashid Al Maktoum, is accelerating the rapid response of the international humanitarian community as it rallies to come to the aid of those impacted by the disaster. Many organizations that we host in IHC are working around the clock to mobilize resources, and we are coordinating with them to provide all the required support to transport relief from our warehouses into Afghanistan. Time is of the essence, and Dubai and the UAE's leadership consider a swift response a humanitarian duty to save lives."
Dr. Dapeng Luo, WHO Representative in Afghanistan said: "The trauma and emergency surgery kits that are arriving on this flight from WHO's logistics hub in Dubai's International Humanitarian City are absolutely critical to maintain our ongoing support to the people of Afghanistan as these supplies will cover the needs of at least 340,000 people.  We are grateful for the vital logistics assistance provided by the UAE in support of WHO's global logistics hub in Dubai."

Jaffer Bhai's goes 'glocal' with its newest branch in DIFC
Jaffer Bhai's, the Biryani King of Bombay, inaugurated their newest outlet in Dubai on Tuesday, November 29, ahead of UAE's 51st National Day celebrations.
The over-the-counter Quick Service Restaurant (QSR) concept in the South Market food court at the Gate Avenue of Dubai International Financial Centre (DIFC) Is the four-decades-old legacy group's third establishment in the UAE after their oldest and flagship restaurant in Karama, and a second one in Al Barsha. "This is also by far our most significant step forward considering the concept of the kitchen and the pan-Asian, pan-European/American clientele it will serve, So this is our first truly global restaurant with a very localised outlook making us a glocal outfit," said Moin Jaffer Mansuri, the second-generation owner of the chain that first began operations in 1973 in Mumbai before coming to the shores of Dubai in UAE in the nineties. "We have consistently been voted one of Dubai's best restaurants for biryani but there's more to us than our dum-cooked rice and meat legacy and our specialist team at DIFC outlet can't wait to showcase it by catering to everyone, including the resident upmarket executive foodies with a more refined palate and everyone else that loves a hearty workday lunch."


According to Mansuri, Jaffer Bhai's DIFC will be mostly targeting customers looking to grab a quick bite on the go, in between work and meetings. "And so, the kitchen here will be serving daily specials including biryanis, kebabs and choicest of desserts. But one thing that we are also introducing here is our own version of the world's best kathi rolls, something we expect our patrons to absolutely fall in love with," he added. "This is truly a landmark moment for us. It is always a great sign when we can expand and serve new customers in a completely new market."
Besides the new additions, guests here can expect Jaffer Bhai's other wildly popular dishes like the 1952 Gosht Biriyani, Murgh-e-Nargis and all of their famous kebabs.
About Jaffer Bhai's Restaurants
Since the inception of Jaffer Bhai's Delhi Darbar in Mumbai, India in 1986, it has been the spot synonymous with an unparalleled mouth-watering pot of Indian dum biryani. With a passion in his heart and hands, Moin 'Jaffer Bhai' Mansuri, today leads a team of select chefs to serve what has been consistently rated by media, influencers and foodies as one of Dubai's best biryanis. Jaffer Bhai imbibed the philosophy of pursuing perfection in the biriyani making process from start to the end from his father. He believes in identifying the right ingredients for a quality product and adding a distinct Mughlai flavour from India's financial capital of Mumbai to create a biryani that has so far wowed more than 50 million customers over five decades of being in business.
Dates revealed for Global Village Season 27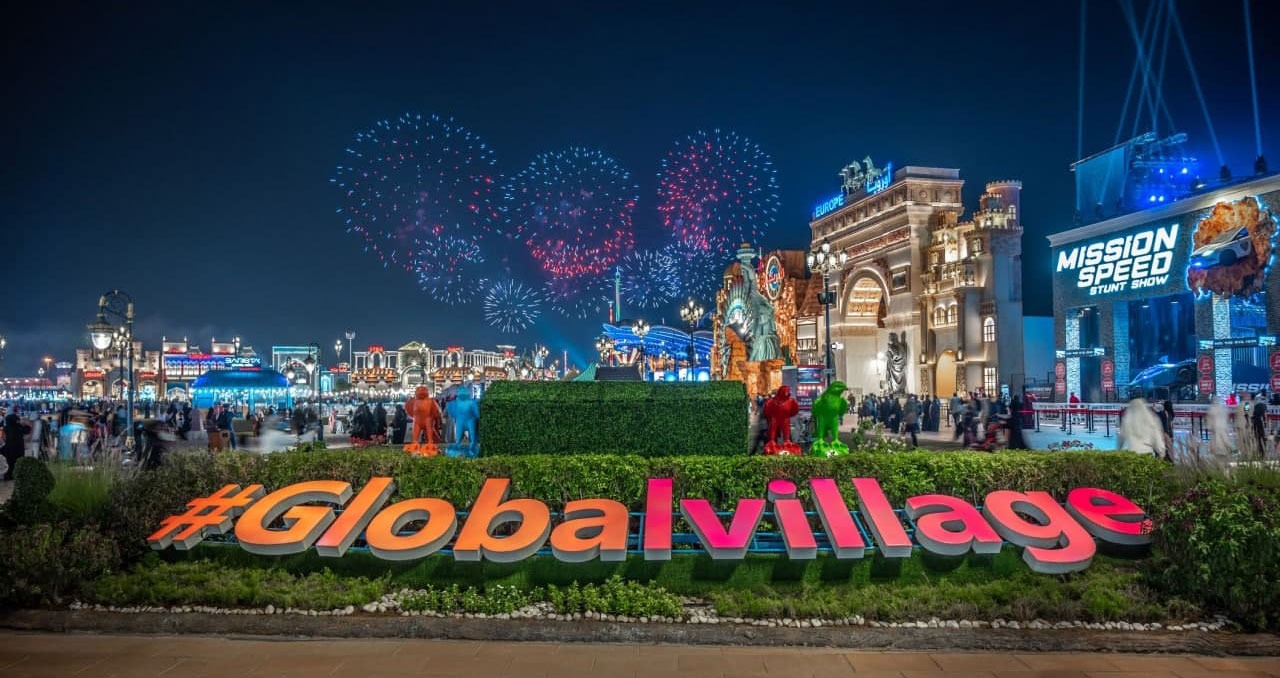 Hurrrray.…the countdown begins.
Global Village has announced its opening date for its coming season. The popular family-friendly destination will reopen on October 25, although little other details are known yet including when exactly it will run until and what will be new. However, on the official website, it says Season 27 followed by the dates "October 2022 — April 2023" which follows the typical dates the attraction usually stays open for.
Last season's Global Village had a record 7.8 million guests visit during the six months it was operational. This also includes an extended period, which saw the attraction stay open for an extra four weeks until May 7.
The destination marked its 26th season with 26 pavilions representing more than 80 cultures from around the world.
Among the countries and continents represented were: the UAE, Saudi Arabia, Bahrain, Kuwait, Afghanistan, China, Egypt, India, Iran, Iraq, Japan, South Korea, Lebanon, Morocco, Pakistan, Palestine, Syria, Thailand, Turkey, Yemen, Russia, the Americas, Africa and Europe.
UAE chips in for food parks in India to tackle insecurity
Reuters – The UAE has pledged $2 billion to help develop a series of "food parks" in India to tackle food insecurity in South Asia and the Middle East, a joint statement said on Thursday.
Speaking in Jerusalem at a virtual summit with UAE, Israeli and Indian leaders, US President Joe Biden said the investment could "increase India's food yields in the region three-fold in just five years".
The parks would bring farmers, processors and retailers together using advanced climate technology to minimise waste, conserve water and maximise crop yields, focusing at first on crops including potatoes, rice and onions.
The four countries would also advance renewable energy projects in India, including wind and solar energy plants, they said.
The projects would be supported by the Israeli and US private sectors, Biden said at the summit on food security and clean energy amid fears of global food shortages caused by the war in Ukraine.
Russia and Ukraine are the world's third and fourth largest grain exporters, respectively, while Russia is also a key fuel and fertiliser exporter.
The war has disrupted their exports, pushed world food prices to record levels and triggered protests in developing countries already contending with elevated food prices due to COVID-related supply chain disruptions.
Going bananas and potatoes
Economic fallout from the pandemic, climate change, food insecurity and volatile energy markets, Biden said, had been "made worse by Russia's brutal and unprovoked attack" on Ukraine.
"All these issues require cooperation and coordination, and none of us can mount a comprehensive response on our own," Biden said.
UN agencies warned this month that the war in Ukraine and climate change could push starvation and mass migration to unprecedented levels.
Apart from benefiting local farmers, the food parks would help reduce trade barriers and unify food safety standards, Indian foreign secretary Vinay Kwatra said in New Delhi.
They would also provide India with an opportunity to benchmark its perishable food products for global export and allow Indian produce access to the strategic Gulf markets starting with UAE, Kwatra said.
He said Indian states Gujarat and Madhya Pradesh – both ruled by Prime Minister Narendra Modi's Bharatiya Janata Party – were exploring setting up these parks, which would initially cultivate bananas, potatoes, rice, onions and spices.
Gulf Arab states import as much as 80-90% of their food and while their oil wealth renders them less vulnerable to rising global food prices than poorer countries in the region, disruptions threaten their supply chains.
India, the world's third-biggest oil importer and consumer, depends on Gulf state for meeting most of its oil needs.
Wealthy Gulf states have invested heavily in farmland overseas and have been investing domestically more in agritech, which is also a fast-growing sector in Israel.
Crop yields are relatively low in India, which despite being a major farm goods producer, lacks regular irrigation for around half its farmland. Venture capital firms are increasingly pouring money into local agritech start-ups.