Vaughan pokes Jaffer with 2002 memory and discusses social media perils
Kuumar Kavita Shyam
EXCLUSIVE
Former England captain Michael Vaughan has been in the thick of controversies for all the wrong reasons. He moved from one to another in a week's time before getting on a flight to Dubai where he addressed young children of GEMS Modern Academy – this time for the right reason.
Joining the panel of a Mentors Academy, a joint initiative of the school with JMR Sporting, Vaughan told the children that beyond the playing skills, "it is important to enjoy the game and make sure that they share a relationship within the team or the dressing room."
Vaughan's words were pause worthy considering the man himself is in the middle of a racism controversy back home where a few Asian players have used an alleged comment of his from a team talk on the field many years ago as an example in court for highlighting their plight.
And barely a day before his address at the sprawling campus in Nad Al Sheba, he got into another tweet tit-for-tat bash with former Indian opening batsman Wasim Jaffer when Bangladesh stunned England to win a bilateral T20 series 3-0 on home turf. Jaffer rekindled their past banter on social media with a jibe "Hello Michael Vaughan, long time no see," using a picture of himself with a Bangladesh shirt from the past when he was coach of the Under19 team.
Vaughan responded with a tweet (below) even as he has been battling a legal battle, which is getting closer to a judgement where words of one party is being verified with others.
They did .. But they are still world champions .. England seem to be very good at peaking for the World cups now .. it's a good trait to have .. India should try and follow suit 👍 https://t.co/7rYlIFINfW

— Michael Vaughan (@MichaelVaughan) March 15, 2023
He could not resist having another potshot at Jaffer: "He is one of the victims of my bowling in Tests, my first wicket. He couldn't play my off-spin." Vaughan scored 100 in that first Test against India at Lord's in the 2002 series.
Asked in Dubai if he has an advice on the use of social media for the students, Vaughan said: "As great as social media is, it can be bad too. But, I would like to look at the positive side. I would tell the kids to make use of it, get information which can be handy for half an hour or so, but don't make it your be all and end all of it. Sadly, the art of live conversation is dying out, which shouldn't be the extent on social media. I am yet to see a person who is the same profile as they are on social media.
"I have written about 40,000 tweets, including a few I regret. It is a great resource to have powerful conversations, but cricket is getting too fast and serious nowadays. People are hammering others for one mistake in their lives. It is also a great place to have fun. Wasim and I have had some fun going, and it is important to have a bit of camaraderie and fun going."
I have written about 40,000 tweets, including a few I regret. It is a great resource to have powerful conversations, but cricket is getting too fast and serious nowadays
As good as the memory of picking Jaffer's wicket from two decades back serves right for Vaughan, he is being put in a box as the world waits to see a court come to a decision if Vaughan said anything objectionable.
Meanwhile, Jaffer's teammate from that 2002 Lord's Test Virender Sehwag is in Vaughan's corner at the Mentors Academy along with former Sri Lankan fast bowler Chaminda Vaas and Pakistan women's team vice-captain and all-rounder Nida Dar.
JMR Sporting, which has put the whole plan together to coach pupils on the other aspects of playing the sport, has some great cricketing facilities in Sharjah. "Five days of the week, the students will continue to train at GEMS Modern Academy and over the weekend, they will make use of our specialized equipment and coaching techniques in Sharjah," said Jaffar Moidu, the founder.
"There are four pillars of our holistic approach towards cricket coaching, including mental health and awareness for other aspects. Then once a month or so periodically, we will have camps where one of the mentors will guide the children on things beyond the physical skills."

Australia, South Africa crowned champions at Dubai 7s – ARN News Centre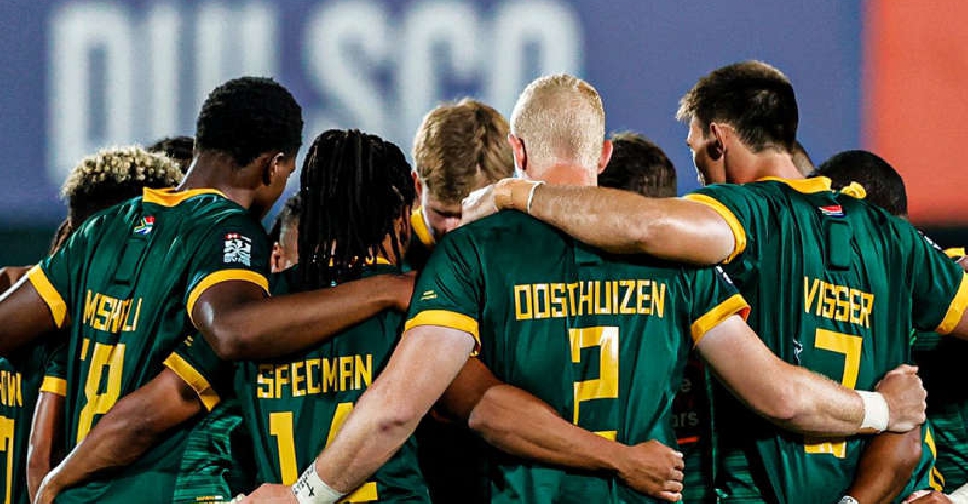 Australia and South Africa won both the women's and men's tournaments at the Dubai 7s weekend. 
For the first time the series, also known as the HSBC SVNS, the tournament featured equal numbers of men's and women's teams competing in each leg of the competition.
Women's Rio 2016 Olympic champions Australia got off to a flying start on Saturday with victories over Brazil (39-0), Japan (66-0), and Ireland (33-5).
On Sunday the Pearls beat USA 32-5 in the quarter-finals, before edging past France 21-14 in the semi-final to set up a final match against their oldest rivals, and reigning series champions, New Zealand.
Australia clinched the winning try through flying winger Maddison Levi, sealing the game 26-19 and top spot in the rankings.
Olympic Games Paris 2024 hosts France beat Canada 26-5 in the third place play-off.
Queens of the desert 👑@aussie7s win the #HSBCSVNSDXB#HSBCSVNS pic.twitter.com/0nGP76J1Ur

— HSBC SVNS (@SVNSSeries) December 3, 2023
South Africa's men's team opened their season with victories over Samoa (22-14), Canada (35-14), and previous champions New Zealand (21-19) in the group stage.
After comfortably dispatching Australia 24-7 in the quarter-finals on day two, they shocked two-time reigning Olympic champions Fiji 14-7 in the semi-finals.
The defending champions beat Argentina 12-7 in a thumping encounter to claim their fifth straight Emirates Dubai 7s title. 
Unstoppable in Dubai 🎆

The @Blitzboks are champions of #HSBCSVNSDXB#HSBCSVNS pic.twitter.com/8244N71Su1

— HSBC SVNS (@SVNSSeries) December 3, 2023

More from Sports
Fernandez double helps 10-man Chelsea to 3-2 win over Brighton – ARN News Centre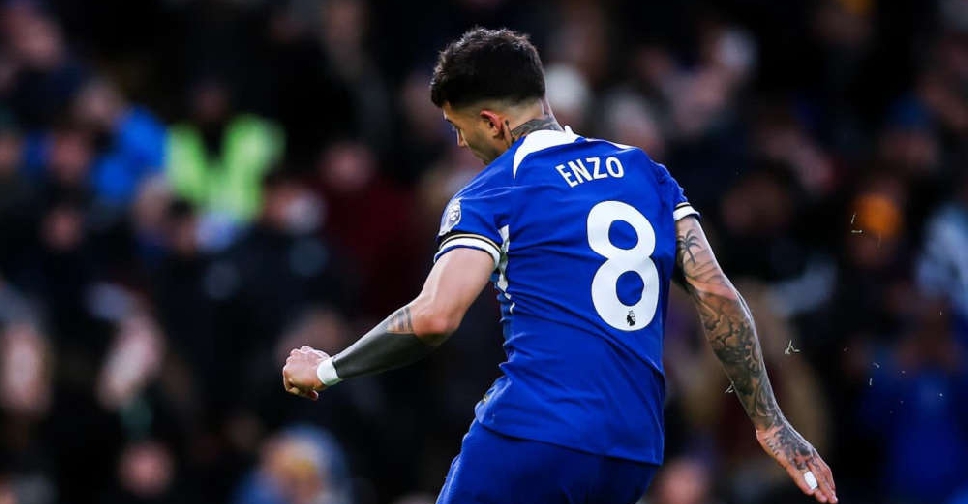 First Chelsea Premier League goals from Enzo Fernandez and Levi Colwill earned the 10-man home side a 3-2 win over Brighton and Hove Albion at a rain-sodden Stamford Bridge on Sunday.
Chelsea played the entire second half a player down after captain Conor Gallagher picked up two yellow cards, but World Cup-winning Argentine Fernandez kept them in front with a goal in each half.
Fernandez, who had only previously scored in the League Cup, headed home a neat overhead kick from defender Benoit Badiashile in the 17th minute.
Colwill, on loan at Brighton last season, made it two four minutes later from a Nicolas Jackson headed pass. It was the former Chelsea junior's first senior goal for his side but he chose not to celebrate in front of the travelling fans.
Chelsea looked to be cruising but Brighton pulled one back two minutes from halftime through a curling shot by Facundo Buonanotte.
Then Gallagher slid in on former Chelsea team mate Billy Gilmour and was dismissed by referee Craig Pawson.
Brighton pressed Chelsea in numbers at the start of the second half, trying to make their advantage tell but substitute James Milner could not keep up with Mykhailo Mudryk on the counter and brought him down.
After a six minute delay for a VAR check, Fernandez scored his second from the penalty spot in the 65th minute.
Brighton's Joao Pedro made sure of a nervy run-in during time added-on when he scored with a glancing header in the 92nd minute after sustained pressure from the visiting side.
They peppered the Chelsea goal for the last hectic 10 minutes and Chelsea had Robert Sanchez to thank for keeping the score in check.
Pascal Gross had three good chances saved by the Spanish keeper in regulation time and he also kept out a Joao Pedro effort in the 99th minute.
A final twist in the tail sent Pawson to the VAR monitor for a second time after he indicated a penalty for a handball from Colwill as Chelsea defended desperately with every player behind the ball.
The replays showed the Chelsea man had been hit in the face rather than on the arm by the ball and the decision was overturned.
The result sent Mauricio Pochettino's Chelsea up a place to 10th in the table, three points behind Brighton in eighth.
Kicking off a big December with a W. 💪#CFC | #CheBri pic.twitter.com/nrNU0DKw5a

— Chelsea FC (@ChelseaFC) December 3, 2023

Man City held again in six-goal Spurs thriller, Liverpool move second – ARN News Centre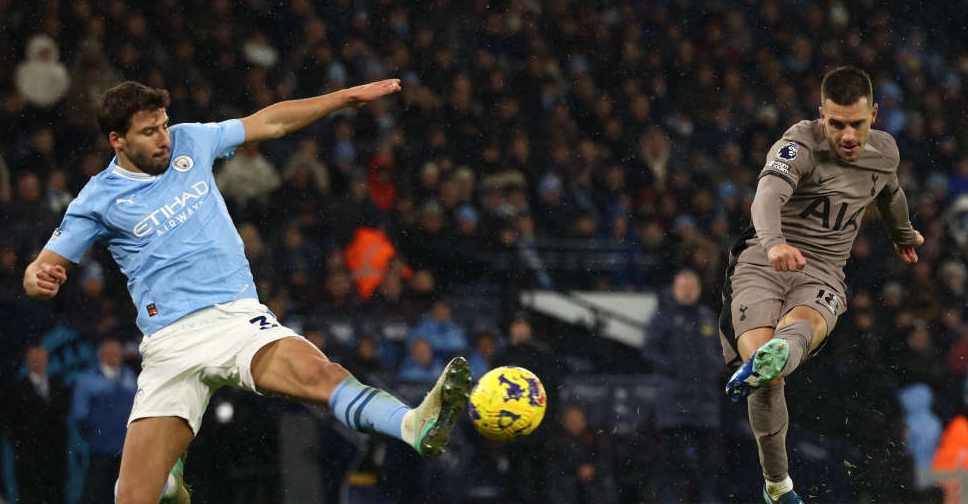 A Sunday goal glut ended with champions Manchester City drawing a third successive Premier League game as they were held 3-3 at home by injury-hit Tottenham Hotspur to slip to third place in the table, three points behind leaders Arsenal.
The five games produced 24 goals, the last of which was headed home by Spurs winger Dejan Kulusevski in the 90th-minute at the Etihad Stadium to deny Pep Guardiola's side victory.
Liverpool moved a point above City into second spot as they scored twice late on to turn around a 3-2 deficit at home to Fulham and win 4-3 with Trent Alexander-Arnold sealing victory.
Ten-man Chelsea beat Brighton & Hove Albion 3-2 at Stamford Bridge while fourth-placed Aston Villa needed a late Ollie Watkins goal to scrape a 2-2 draw at Bournemouth.
West Ham United drew 1-1 at home to Crystal Palace.
City have now gone three games without a win in the league for the first time in six years as once again their nemesis Tottenham caused Guardiola's side a headache.
Despite winning three successive titles, City have now beaten Spurs only once in their last five meetings.
Substitute Jack Grealish's 81st-minute goal looked to have secured City victory but Kulusevski headed in Brennan Johnson's cross to reward Ange Postecoglou's side's risk-taking approach and move them back up to fifth, six points off the pace.
What a game at the Etihad.

🩵 3-3 ⚪️ #ManCity pic.twitter.com/98rklZgu1P

— Manchester City (@ManCity) December 3, 2023
Tottenham's Son Heung-min had opened the scoring in the sixth minute on the counter-attack but then levelled for City as a cross bounced off him into the net three minutes later.
Phil Foden gave City the lead and they twice hit the woodwork in a dominant first half but Giovani Lo Celso equalised after the break with a sublime low shot.
In a frantic conclusion Guardiola's side were furious deep in stoppage time when Grealish was through on goal but play was stopped for a foul on Erling Haaland during the build-up.
"It is hard when you review the image, the referee decides to blow the whistle after he has already said to play on. After the pass, the whistle, so I do not understand this action," Guardiola told Sky Sports.
"It was a good game. It is a pity. Sometimes football is like life, you do not get what you deserve."
Arsenal, who beat Wolverhampton Wanderers 2-1 on Saturday, lead the table with 33 points from 14 games, with Liverpool on 31 and Manchester City on 30.