'Without Expo, weekends won't be the same anymore'
Six months is a long time to get addicted to something. No wonder, Dubai residents got hooked on Expo. It served as their best getaway – more like a jaunt – especially during weekends.
With withdrawal symptoms kicking in after the curtains came down on Expo, residents will have to seek out new indulgences (read events and places) to whet their appetite for pleasure. This will be the first weekend without Expo.
We talked to a few people to know how they are planning to spend the weekend – minus the Expo. And as expected, we found them pining for Expo.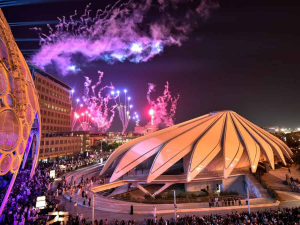 Vanshika Jashani, a school teacher and a frequent visitor to the Expo, said she used to detox from her work by visiting the world's biggest fair. Now, with Expo gone, she will go back to the entertainment modes she resorted to before.
She says, "Weekends won't be the same anymore. For the last six months, we never thought of looking for any sort of activity over the weekend. Expo was the one and only destination for us. But, from this week, we will again have to go to the malls or kids play area for our weekly entertainment."
Her pensive sigh while she talked revealed how much the people of Dubai are missing Expo and sure, it's going to take a lot of time to get used to the void.
Anuradha Prakash, another Dubai resident, said she was reeling under withdrawal symptoms after Expo drew to a close.
She said, "During Expo, we visited all live musical shows and even got to see international stars up close. Now, the weekends are going to be laidback and slow and will get over as we binge watch TV series."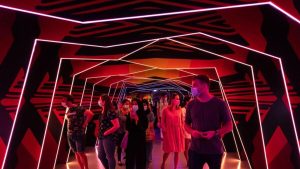 The Expo was what many dub as "once-in-a-lifetime event".
Dubai is a hub of entertainment and has a lot to offer. We are certain it's going to get easy as the days go by. Dubai with its vibrance will replace Expo nostalgia with fresh fun, cause the city exceeds expectations and always finds a way out to cheer up people.

Villa property goes for 63m in Dubai's Palm Jumeirah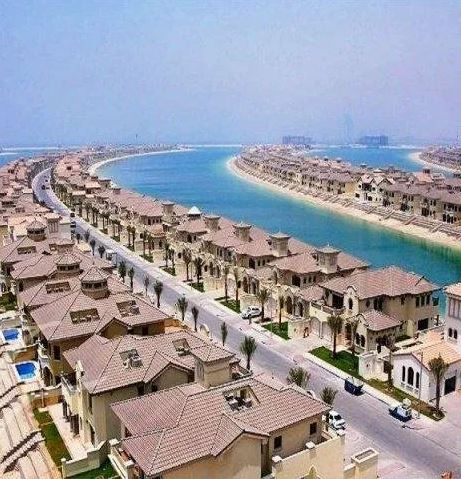 Luxhabitat Sotheby's International Realty has announced that it has closed a deal for an LA-inspired beach mansion on the Palm Jumeirah at AED63 million ($17.1 million).
Although the brokers touted it as a property "extremely hard to find", the deal is nowhere close to the beachfront villa on Palm Jumeirah that sold for a record 280m in the first week of April.
Spanning 8,600 sq ft with its coveted location on N Frond, the five-bedroom Garden home's smart home technology, excellent condition and bespoke finishes made it a rare option in the market, it stated.
"Homes of this calibre are extremely hard to find in the Dubai market now due to a limited supply of product offerings like these as well as an influx of luxury property buyers who are seeking exactly this type of quality home.
The home was presented in absolute mint condition – which went well noticed by the buyers and made them fall in love with it almost immediately," remarked Kunal Singh Gupta, the Associate Director of Luxhabitat Sotheby's International Realty who represented both buyer and seller in the transaction.
The European buyer purchased this Californian style beach house as an end-user who has recently moved to Dubai with his family.
Luxhabitat Sotheby's International Realty has reported buyers of a similar profile in the recent past – many HNW / UHNW international buyers are being drawn to Dubai as home.
The Palm Jumeirah has made a big comeback after 2020 in terms of prime residential sales. Over AED 4.6 billion in sales have been recorded this year so far in the area, based on data from the Dubai Land Department, out of which 57 villas have been sold for a sales volume of AED 1.59 billion, stated Gupta.
According to him, the most in-demand luxury homes now are those designed in a modern or Mediterranean style, with a larger plot and built-up area as well as mega-mansions with views over beach or golf course or park (depending on the location).
Mediterranean in vogue
Super prime villas, apartments and penthouses are most in demand, as people living here like to enjoy the sun and outdoors as much as possible.
The villa sold was built from scratch on the plot and designed with keen attention to detail by the sellers. The Garden Home with sunset views has a contemporary style and hosts neutral colors.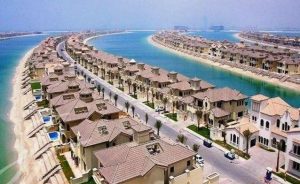 The exotic open plan living area is modern and airy with a beautiful transition to the outdoors and breath-taking sea views. Automated guillotine windows designed to create seamless indoor/outdoor living with pocket doors to privatise the living & dining space as needed.
All the furniture in the villa is of Italian make – with pieces from high-end brands like Minotti, Flexform, Poliform, Paola Lenti, and Poltrona Frau all flown in from their respective design studios.
The home also has an infinity pool that hosts a swim jet and access to 3km of prime beachfront. According to analysis by Luxhabitat Sotheby's using data from the Dubai Land Department, the top 10 most expensive properties sold in Q1 2022 were from the Palm Jumeirah, Emirates Hills, Jumeira Bay and Downtown Dubai areas.
Delivery riders in Abu Dhabi get new safety guidelines
On the one hand, delivery riders came to a flashpoint and resorted to a strike in Dubai over wages and working conditions. On the other Abu Dhabi Police has issues new guidelines to the delivery riders operating in the emirate for their own safety.
The move to step in and reinforce some of the existing rules while updating some others come after statistics revealed an increase in accidents involving the delivery riders by 23 percent. The rules were enforced in December, but Abu Dhabi Police has chosen to remind of the same while listing out seven requirements for the riders, as below:
#أخبارنا | #شرطة_أبوظبي تُحدد 7 اشتراطات لصندوق توصيل طلبات "الدليفري"

التفاصيل:https://t.co/MRrcjd9Y1s pic.twitter.com/Zw2tjxPhYl

— شرطة أبوظبي (@ADPoliceHQ) May 12, 2022
Delivery riders, please note
The box must have a front hatch to open.
Its edges must be covered with reflective stripe material. This will enhance its visibility on the roads.
The box must be made of fibreglass.
It must not have sharp edges.
It must be fixed to the bike saddle or the back seat.
The text on the box must be visible from 20 metres away
In Dubai also, riders were told to adhere to a maximum speed limit of 100 kilometres per hour and not use the left lane which has maximum speeds of 130-140 kph.
Despite the risks, riders are paid a pittance while serving expectations of quick delivery. The rising fuel costs has hit them hard. The onus of factors such as bike rental costs and maintenance is also on them. And all this for long hours on a 24×7 basis.
And all those issues have come to a boil for delivery riders to resort to a rare protest in the region.
UAE to lend insurance shield if you lose your job
Earlier this week the UAE announced an 'Unemployment Insurance' which will be effective from 2023. Abdulrahman Al Awar, Minister of Human Resources and Emiratisation on Thursday, confirmed that employees who lose their jobs under unforeseen circumstances will receive cash support. The scheme will provide up to 60% of their basic salaries every month for a limited period until they find an alternative.
The scheme applies to employees of all nationalities in the public and private sectors.
But the following categories are exempted: investors, domestic workers, employees working under temporary contracts, juveniles under the age of 18, and retirees with pensions or new job opportunities.
How to Apply and What Are the Conditions
The mandatory insurance package will cost workers an amount that ranges from Dh40 to Dh100 annually.
Employees will be able to apply for different annual packages through insurance companies to secure themselves against a potential job loss.
The redundancy payment will enable insured workers who suddenly lose their jobs to retrieve 60 per cent of their basic salaries with a maximum amount of Dh20,000 per month.
However, the support will be for a limited period of time that is not yet specified by the government.