Covid or recession cannot replace personal touch in networking, says BNI chief of UAE
Kumar Shyam
Dubai – A visit to the annual expo and members day of the Business Network International has revealed that the face to face meetings will still remain the preferred option for many.
While the world moved its business online wherever possible in the Covid-19 aftermath, the recessionary pressures that followed also meant people resorted to more networking.
"Not just this Covid, but four times in the past two decades that I have been associated with BNI, I have seen that membership figures have got the actual momentum only during times of recession," said Bijay Shah, the national director of BNI for Qatar and UAE.
According to BNI, it is the world's largest business networking and referral organisation. Shah put the member strength in the UAE to 800 members, who pay an annual subscription amount and then meet in person at a designated venue with a stipulated cover amount to cover for the costs of the venue and refreshments.
The annual day also provided businesses with an opportunity to explore mutual synergies through networking sessions while some also put up stalls to advertise their wares.
K Kalimuthu, Consul (Economic, Trade & Commerce) at the Consulate General of India also graced the event to mark 17 years of BNI in the UAE, which has mushroomed into 20 chapters and few about to start.
Members also came together to share industry knowledge and trends while there was a panel discussion on the importance of integration of the metaverse in businesses.
While the businessmen and professionals have gone back to operating onsite, the era of Zoom and Teams meetings online ensured that networking can happen virtually too.
Ask Mr Shah and members from the BNI at the expo at JW Marriott Marquis hotel, Dubai, the unanimous verdict is that personal meetings have their own strengths.
In a recent PwC Consumer Intelligence Series survey, 75 percent of 15,000 consumer respondents confirmed the observation that when it comes to business, the human touch is still extremely important.
"In a world where automation and digitalisation are the way to generate new businesses, human relationships have been challenged since a long time and to greater degree post-pandemic. BNI significantly contributes that to business growth through the power of building interpersonal relationships."
"We are growing in the UAE with close to 800 members and last year alone the members closed businesses worth over 336 Million AED," Shah said. "Not just in the UAE, BNI has a proven growth track record globally and is a business model able to grow in any economic environment. BNI is now franchising across the Middle East (email information@bni.ae to know more)."
Shirish Jain, a member, gave a real-life example to explain this. "What happens in online meetings is that the personal touch is lacking. Even in BNI, sometimes the important connections are made around the coffee table. For instance, four-five members are casually chatting and during a talk on metaverse, some shares an anecdote citing a friend whom I would love to do business with. So many times it has happened that we mention our friends and family who the network could benefit from and vice versa. So I would say in-person meetings are still better than online."
_________________
ALSO READ: Oil pinch hurt growing in UAE
_________________
The Expo and Members Day was loaded with a range of learning events, such as panel discussions with keynote speakers and members sharing their success stories. The event ended with a spectacular awards ceremony honoring and recognizing the members' achievements.
"Networking is an important element of every business. BNI aspires to be a guiding light for companies and individuals seeking to connect and thrive," Mr Shah added.
About BNI
It is a 37-year-old business and professional networking organization that allows only one person from each trade or profession to join a chapter. BNI has over 289K members worldwide, in over 75 different countries, from over 300 different types of professions. In each chapter, there is a long list of categories for businessmen and profession. Once a member signs up and fills up that category, the chapter blocks out others in the same providing monopoly to protect the member's interests.

This bank in UAE has given salary hikes to adjust for inflation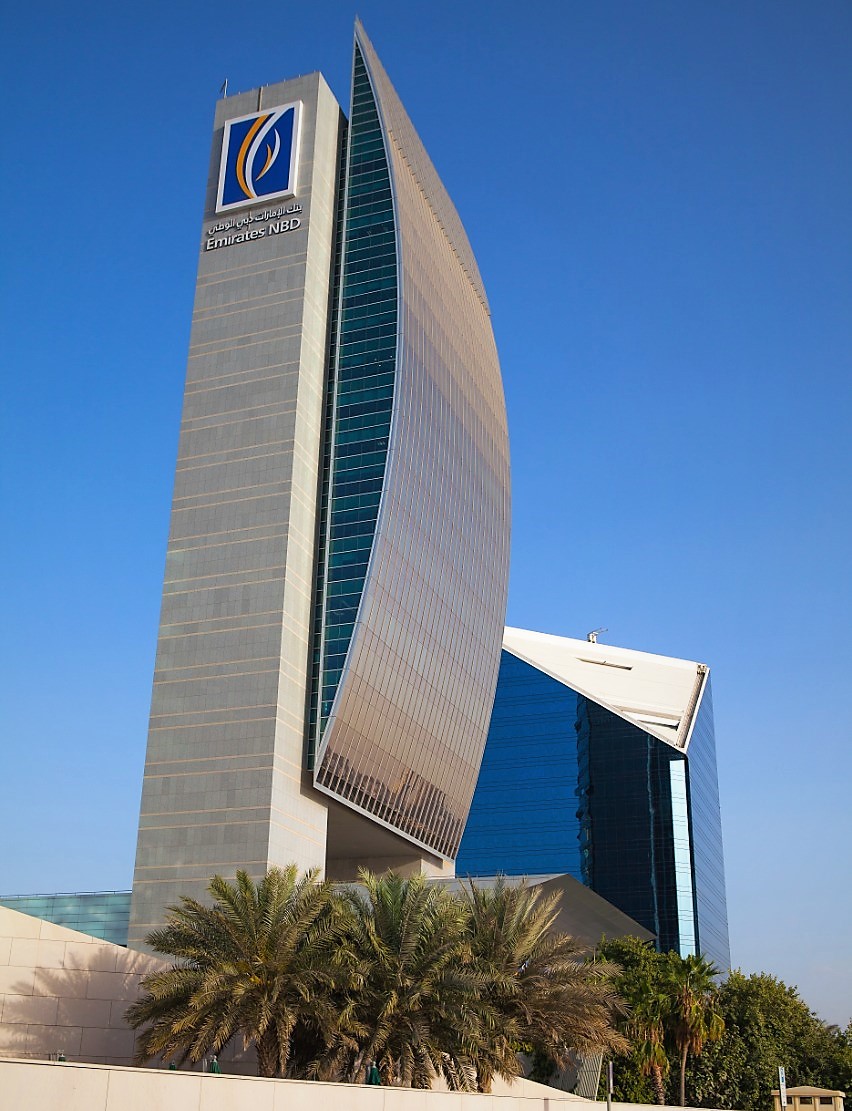 Dubai's biggest bank Emirates NBD has given most employees a pay rise of up to 8% to help cushion against rising costs of living driven by inflation, two sources familiar with the matter have told Reuters.
The increases varied according to seniority and were part of a mid-cycle salary adjustment for inflation, with top executives receiving smaller or no increases, the sources said.
Most employees received a pay rise of between 5% and 8%, with lower-paid staff receiving the biggest increase, one of the sources, who has direct knowledge of the matter, said.
Emirates NBD, majority owned by Dubai's government, said it did not comment on staff-related matters.
"As a people-first organization and a leading employer, Emirates NBD has remained committed to initiatives and policies that support staff well-being, while adopting a robust employee recognition program," a spokesperson added in an emailed response to a Reuters query.
It was not immediately clear if the salary increases were only for employees in the country. The bank also has operations in Egypt, India, Turkey and elsewhere.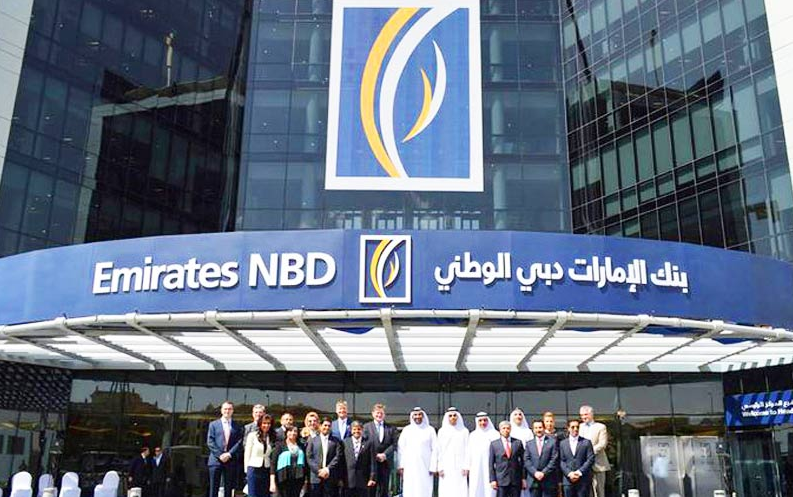 Annual inflation in the oil-producing Gulf state reached 3.4% in the first quarter, according to the central bank, which has projected 5.6% inflation for the year. The UAE has not published monthly inflation figures this year.
The trajectory of price increases represents a significant turnaround from deflation throughout 2019, 2020 and the first seven months of 2021.
In recent months people have voiced concerns over increasing living costs in the UAE, with retail fuel prices now up around 55% so far this year, falling from a high of about 80%.
The UAE is the only Gulf Arab country without a cap on domestic fuel prices, leading to petrol costs surging at the pump.
Dubai average rental prices for apartments and townhouses rose by 29% and 33% in the first half of the year and for villas by 64%, according to Betterhomes, as the property market continued a strong post-pandemic recovery.
Emirates NBD in late July reported a 42% jump in second quarter profit to 3.5 billion dirhams ($952.98 million).
The Central Bank of the UAE has increased its base rate a cumulative 225 basis points since March in parallel with the US Federal Reserve, because its currency is pegged to the dollar, as central banks globally battle historic inflation.
— Reuters
New rules for UAE real estate industry for property bought with cryptocurrency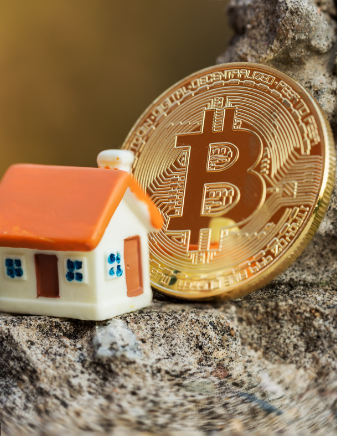 The Ministry of Economy (MoE) and the Ministry of Justice (MoJ), in partnership with the UAE Financial Intelligence Unit (FIU), have announced the introduction of new reporting requirements aimed at certain real estate transactions.
The UAE is one of the first countries to implement such a mechanism for real estate transactions involving virtual assets, marking the latest example of the UAE's global fight against money laundering and terrorist financing.
All real estate agents, brokers, and law firms are obliged to file reports to the FIU for purchase and sale transactions of freehold real estate properties in the UAE that include any of the below three methods of payment, whether for a portion or the entirety of the property value:
Single or multiple cash payment(s) equal to or above AED 55,000
Payments that include the use of a virtual assets
Payments where the fund(s) used in the transaction were derived from a virtual asset.
The reporting mechanism requires real estate agents, brokers, and law firms to obtain and record the identification documents of the parties to the applicable transaction, among other relevant documents related to the transaction.
The rules apply to both individuals and corporate entities that are parties to the above real estate transactions.
The relevant private sector entities have been informed about the specific requirements in regulatory circulators issued by the MoE and MoJ.
Additionally, to ensure preparedness, UAE authorities have collaborated to host three separate workshops with real estate agents and brokers, as well as law firms, helping to guide them through the new reporting requirements and enhance their familiarisation with the FIU's anti-money laundering system. The MoE and MoJ apply a proactive, risk-based supervisory approach in line with UAE legislation and the international standards set by the Financial Action Task Force (FATF).
Cryptocurrency terms in the UAE
According to real estate agency OPR, though you can buy real estate with cryptocurrency, it is impossible to pay with it directly. According to the requirements of the UAE Central Bank, all transactions outside the territory of the state must be carried out using the national currency – the dirham (AED).
In this case, it is necessary to transfer the digital currency to the account of the trading company and then get a cheque for the agreed amount of money. Only then can you pay for the purchase.
How to buy and from whom to buy with your virtual assets
FAM Properties has tied up with Singapore exchange company Huobi to facilitate such transactions while Binance and other cryptoexchanges have set up bases in the UAE.
The most well-known Dubai developers are ready to offer real estate to cryptocurrency holders. Among them are Emaar Properties, DAMAC Properties, Select Group, Dubai Properties, Meraas, Fam Properties and MAG Lifestyle Development. But an important condition is the co-operation with only licensed real estate agencies, brokers and trading companies with an impeccable reputation.
The following projects have been listed as of December 2021 that can be bought with cryptocurrency, although the list has widened much more since:
Emaar Beachfront by Emaar Properties, located between the Palm Jumeirah and Mina Seyahi
Bulgari Residencies, located on Jumeirah Bay Island, is a complex by Meraas
Port De La Mer, also by Meraas, in Jumeirah 1 area
Cavalli Tower, a project by Damac Properties, on Dubai Marina
Dubai business setup firm issues record free zone licenses
In a first for any company in Dubai, a business setup consultancy capped a Dh5m turnover in a single month while handing out over 200 new free-zone licenses in July – a reflection of UAE's strong business sentiment and record growth in the post-Covid era.
"These are incredible times for us and the country. No company in Dubai has achieved such numbers in just one month. And it is indicative of the huge confidence investors have right now in the country and in Dubai particularly," said Robin Philip, the founder-director of A&A Associate. The Dubai consultancy was adjudged 'Highest Performing Channel Partner for the year for 2021' by Sharjah Media Free Zone earlier this year for helping set up over 2,500 companies in 2021.
"If our strength lies in our excellence in our diversified auxiliary services like litigation and auditing that make us a one-stop solution provider for every new business owner then our other big advantage has been the current economic climate in the country," explained Philip whose team helped set up over 70 new e-commerce companies this month.
"That's almost 36 percent of the pie this month. Another quarter of new investors this month opened trading establishments while around 14 percent started new consultancies in Dubai," said Philip while explaining how trends in July saw a "further 10 percent deep dive into travel and tourism business, six percent in logistics and about nine percent open businesses in the crypto space."
A&A's recent figures mirror last week's announcement that Dubai issued 45,653 new business licences in the first half of 2022, a growth of 25 percent compared to H1 last year when 36,647 licenses were issued. The latest figures were released by the Business Registration and Licensing sector at the Department of Economy and Tourism in Dubai.
_____ ALSO READ _____
Business loan demand on the rise in the UAE
Abu Dhabi gives free domains to women in NFT and crypto industries
"These numbers only reaffirm once again the tremendous success of the government's innovative new strategic measures they have executed through a raft of changes in their policies. These policy amendments have not only rejuvenated a post-pandemic economy but also spurred a massive uptick in local and foreign investment which, in turn, has helped Dubai and the rest of the country to accelerate the pace of sustainable economic growth and diversification," said Philip, who has so far helped start over 10,000 businesses since founding A&A Associate's business setup division three years ago.
Ailee Syarief, a Swiss entrepreneur who started her new venture in Dubai only this month, said: "I was tempted by UAE's recent policy changes towards giving full ownership to foreign investors. I think it's the same for any foreigner coming to invest in this country and it helps attract foreign direct investment (FDI) into vital sectors."
"The new data gives global investors like us the confidence and belief that there are huge growth prospects in this place," said Chinese Sang Yige who set up a new travel and tourism company.
Among the new business licences issued in the first half of the year, nearly 55 percent were professional while the remaining were commercial.
Breakup of commercial licences in H1 2022
30 % – FZE or sole establishments
25 % – Civil companies
22 % – Limited liability companies
23 – Others