Messi receives threat after attack on wife's family business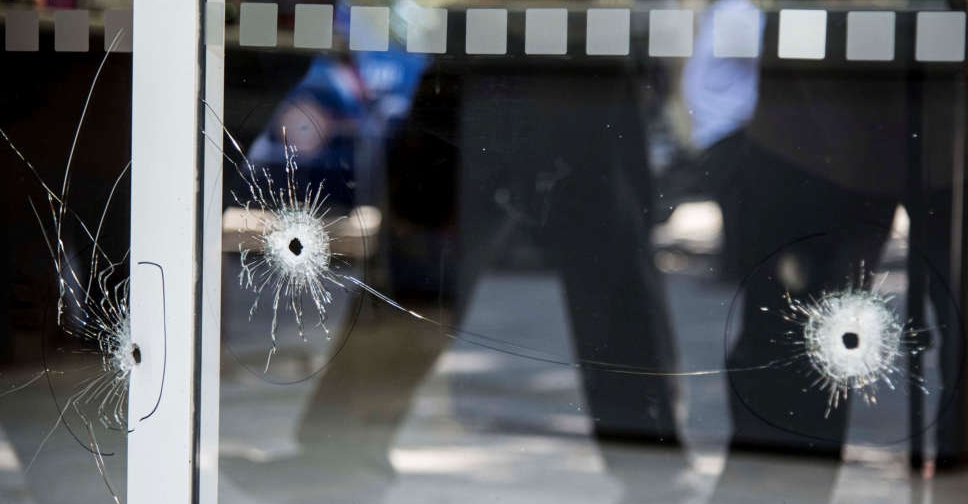 Two people on motorcycles shot at a supermarket belonging to the family of Antonela Roccuzzo, wife of Lionel Messi, in Argentina's Rosario city.
A threatening hand-written message for Messi, Argentina's captain and seven-times World Player of the Year, was also left on the shop door on Thursday morning
"Messi, we are waiting for you, (Pablo) Javkin (the mayor) is also a narco, he is not going to take care of you," it read.
Javkin, Rosario's mayor, blamed the security forces for failing to effectively combat organised crime, which in recent years has grown in the important port city, where dozens of ships daily load thousands of tonnes of grain.
"I spoke (with the Roccuzzos) and they are worried," Javkin told reporters outside the supermarket that was attacked.
Television images showed bullet casings on the sidewalk where the business belonging to Roccuzzo's family is located. The front of the building was hit by 14 bullets and the shop remained closed on Thursday morning.
Santa Fe's Security Minister Claudio Brilloni told reporters that authorities did not have any firm assumptions regarding the motives for the attack.
Prosecutor Federico Rébola said the Roccuzzo family had not received any previous threats, a Rosario media outlet reported.
On the official Twitter account "Team Messi" and Antonela Roccuzzo's Instagram profile there were no mentions of the incidents.
The murder rate in Rosario is among the highest in Argentina, as gangs linked to drug trafficking coexist, according to judicial complaints, and clashes causing injuries and deaths are frequently reported.
The attack came weeks before Argentina play two friendly matches in the South American country, three months after Messi led the team to victory in the 2022 World Cup in Qatar.
Neither game will take place in Rosario. Argentina face Panama on March 23 in the capital Buenos Aires and on March 28 they play in the province of Santiago del Estero against Curacao.
The matches will be the team's first in Argentina since the World Cup. Coach Lionel Scaloni has not yet named his squad.

Google finally reveals chat AI plans with Search
Google chief executive officer Sundar Pichai has addressed some of the persistent queries from the world on integration with conversational artificial intelligence (AI) features into the most used search engine, especially after Microsoft stole a march over using chatGPT with its Bing offering.
When asked why the company did not release a chatbot earlier, Pichai said Google was still trying to find the right market. Nevertheless, Pichai's proposal to integrate conversational AI into Google's search engine could revolutionise the way we interact with the internet.
In an interview with the Wall Street Journal, Pichai stated that AI advancements will enhance Google's ability to answer a variety of search queries. "Will people be able to ask questions to Google and engage with LLMs (large language models) in the context of search? Absolutely," Pichai said.
Pichai also dismissed reports that chatbots posed a threat to Google's search business, which accounts for more than half of the company's revenue. He proposed tapping Google's lead in developing computer programs called LLMs in the search function. LLMs can process and respond to natural-language prompts with human-like prose, allowing users to ask follow-up questions to their original queries.
Google is testing several new search products and has begun testing new AI features within Gmail and other work-related products. Pichai revealed that Google Brain and DeepMind would work together more closely to build large algorithms to improve Bard. Like Microsoft, Google aims to use its investment in AI models to win wider business.
Pichai is dealing with one of the biggest threats to Google's core business in years as he also faces pressure to cut costs. In January, Alphabet disclosed it would slash 12,000 jobs or 6% of staff. Microsoft expects to generate $2 billion in revenue for every percentage point it gains in the search market, of which Google has a more than 90% share.
With Google and Microsoft competing in the race to develop the best AI-powered search engine, the future of search technology looks exciting.
Google's shares traded higher by 2.37% at $107.44 on Thursday.
Dubai court denies extradition of Guptas to South Africa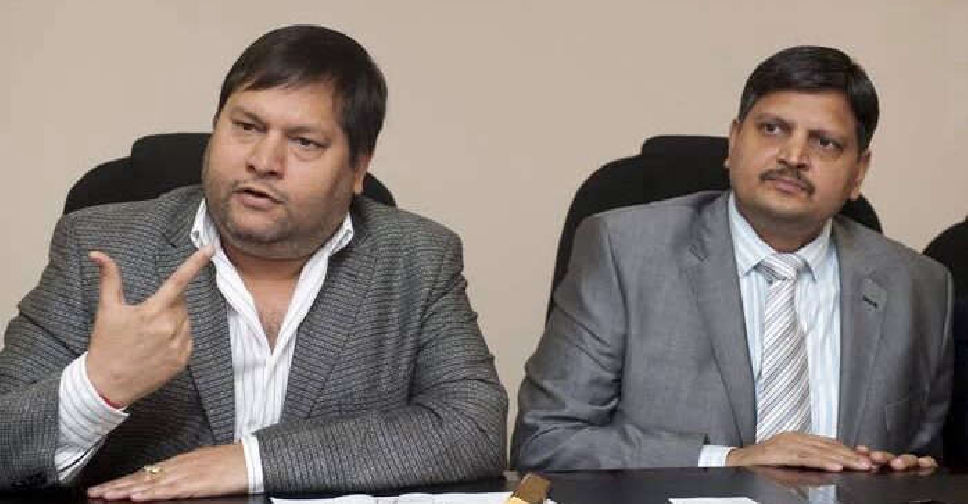 A Dubai court has denied South Africa's extradition request for businessmen Atul and Rajesh Gupta, who face charges of political corruption.
The Guptas are accused of using their connections with Jacob Zuma, president of South Africa from 2009 to 2018, to win contracts, influence ministerial appointments and laundering of state funds. Zuma and the Guptas have denied all wrongdoing.
The Indian-born brothers left South Africa after Zuma was unseated in 2018. A judicial inquiry established in the same year to examine allegations of graft during Zuma's years in power recommended criminal charges against the Guptas.
Dubai Court of Appeal rules Gupta brothers cannot be extradited to South Africa due to insufficient legal documentation.#WamNews https://t.co/Rzo8u34az6 pic.twitter.com/rBl0AgZp1Y

— WAM English (@WAMNEWS_ENG) April 7, 2023
The decision to reject extradition by Dubai Court of Appeal was based on insufficient legal documentation and followed a comprehensive and thorough legal review process that found that the request did not meet the strict standards for legal documentation as outlined in the extradition agreement between the UAE and South Africa that entered into force in April 2021.
Abdullah bin Sultan bin Awad Al Nuaimi, the Minister of Justice, discussed the ruling over the phone with South Africa's Minister of Justice and Correctional Services, Ronald Lamola.
The two extradition requests for fraud and corruption were not accompanied by a copy of a current arrest warrant order as required rather they were cancelled arrest warrant orders, the UAE justice minister later said in a statement which was carried by state news agency WAM.
The UAE judiciary has indicated that South Africa can resubmit the extradition request with new and additional documentation. Lamola, said they would "promptly appeal" the decision.
– WAM
UAE sends out virus advisory for travellers from Marburg areas
The UAE's ministry for health has advised all arriving from Tanzania and Equatorial Guinea to get a medical check up and to isolate.
The update from the Ministry of Health and Prevention comes after an outbreak of the potentially deadly Marburg virus in the African countries.
The statement adds those who have travelled from affected areas should inform medical staff if they've been to an area where Marburg virus disease is spreading, have been in contact with infected individuals, or exhibited symptoms for up to 21 days.
The Ministry has emphasised all necessary precautions are being taken in accordance with international health standards to contain the virus in its current geographical scope. The situation in the countries is being closely monitored to determine the global severity of the disease, MoHAP said in the statement.
The Ministry also recommended that individuals postpone their travel to countries where Marburg virus is spreading, unless it is absolutely necessary. If travel is unavoidable, necessary precautions should be taken to avoid exposure to the disease, such as avoiding close contact with patients, touching contaminated surfaces, and refraining from visiting caves and mines.
MoHAP urges public to be aware of virus causing Marburg hemorrhagic fever #WamNews https://t.co/hGYCGZn38Y pic.twitter.com/UgG0mxMxqA

— WAM English (@WAMNEWS_ENG) April 4, 2023
The Ministry stressed that the UAE's epidemiological surveillance system is very effective and is in constant coordination with other health authorities.
Marburg virus disease is a severe and life-threatening hemorrhagic fever that is rare but highly dangerous to human health. The disease is caused by the Marburg virus, a zoonotic RNA virus that is transmitted from animals to humans in a closed environment, such as mines or caves inhabited by bats.
Symptoms of Marburg virus develop suddenly and include fever, chills, headache, myalgia, chest pain, and a sore throat. As the disease progresses, symptoms become increasingly severe and may include jaundice, severe weight loss, and other serious health complications.