Messi receives threat after attack on wife's family business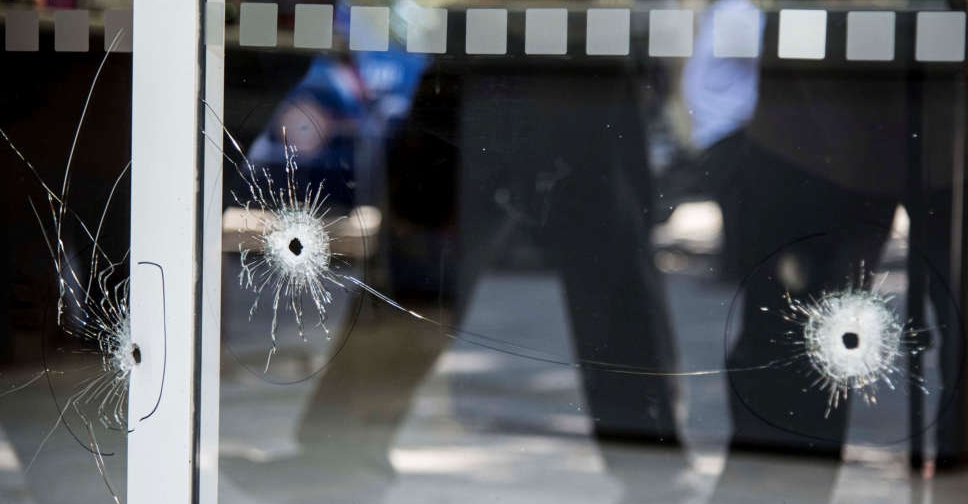 Two people on motorcycles shot at a supermarket belonging to the family of Antonela Roccuzzo, wife of Lionel Messi, in Argentina's Rosario city.
A threatening hand-written message for Messi, Argentina's captain and seven-times World Player of the Year, was also left on the shop door on Thursday morning
"Messi, we are waiting for you, (Pablo) Javkin (the mayor) is also a narco, he is not going to take care of you," it read.
Javkin, Rosario's mayor, blamed the security forces for failing to effectively combat organised crime, which in recent years has grown in the important port city, where dozens of ships daily load thousands of tonnes of grain.
"I spoke (with the Roccuzzos) and they are worried," Javkin told reporters outside the supermarket that was attacked.
Television images showed bullet casings on the sidewalk where the business belonging to Roccuzzo's family is located. The front of the building was hit by 14 bullets and the shop remained closed on Thursday morning.
Santa Fe's Security Minister Claudio Brilloni told reporters that authorities did not have any firm assumptions regarding the motives for the attack.
Prosecutor Federico Rébola said the Roccuzzo family had not received any previous threats, a Rosario media outlet reported.
On the official Twitter account "Team Messi" and Antonela Roccuzzo's Instagram profile there were no mentions of the incidents.
The murder rate in Rosario is among the highest in Argentina, as gangs linked to drug trafficking coexist, according to judicial complaints, and clashes causing injuries and deaths are frequently reported.
The attack came weeks before Argentina play two friendly matches in the South American country, three months after Messi led the team to victory in the 2022 World Cup in Qatar.
Neither game will take place in Rosario. Argentina face Panama on March 23 in the capital Buenos Aires and on March 28 they play in the province of Santiago del Estero against Curacao.
The matches will be the team's first in Argentina since the World Cup. Coach Lionel Scaloni has not yet named his squad.

King Charles to deliver opening address at COP28 in Dubai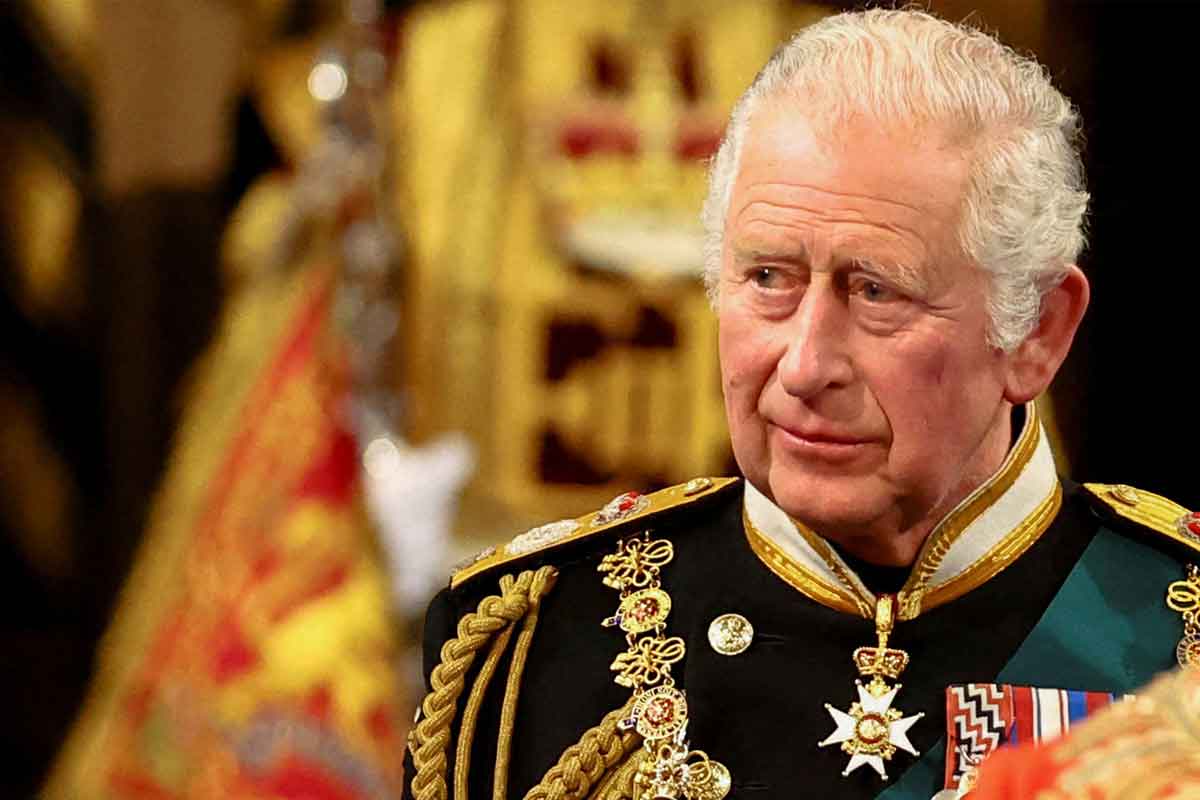 King Charles III is to make an opening speech at the COP28 climate summit in Dubai, Buckingham Palace announced on Wednesday. The monarch will address world leaders at the opening ceremony on December 1. After his speech, he will "take the opportunity to have meetings with regional leaders", a Buckingham Palace spokeswoman said. The king, who is widely known for his environmental activism, was invited to Cop28 by President Sheikh Mohamed.
King Charles III is famous for his love of the environment, and he has been an advocate for organic farming and preventing climate change. He will attend the COP28 Business and Philanthropy Climate Forum, which runs alongside the event. He will also speak at COP28 on 1 December and is expected to share his vision for the future. He is no stranger to sharing these views with world leaders, as he previously spoke at Glasgow's COP26 in 2021 and COP21 in Paris in 2025.
In 1989, the then Prince Charles and Princess Diana undertook their first trip to the UAE. The nine-day tour included visits to Oman, Qatar, Bahrain and Saudi Arabia. The pair met Sheikh Zayed, the Founding Father of the UAE, at his majlis in Al Ain.
UAE's historic space mission ends with astronaut Sultan Al Neyadi's return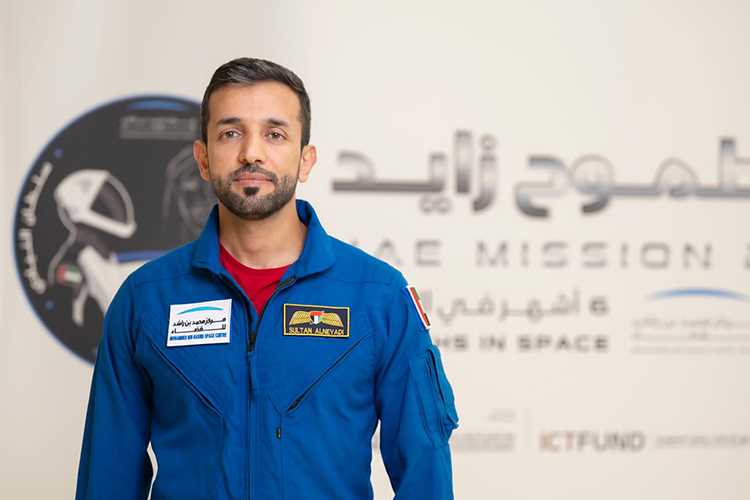 UAE astronaut Sultan Al Neyadi and his fellow Crew-6 members have successfully returned to Earth, concluding their historic space mission. The crew members safely disembarked from the Dragon Endeavour spacecraft with assistance from SpaceX recovery personnel. Al Neyadi, the last to exit the spacecraft, completed the process exactly one hour after the splashdown.
Welcome home, #Crew6!

After six months of science and discovery aboard the @Space_Station, our Crew-6 team splashed down at 12:17am ET (0417 UTC) and will be picked up shortly by recovery teams. pic.twitter.com/zf635dfUKF

— NASA (@NASA) September 4, 2023
Crew-6's remarkable space mission spanned an impressive 186 days, setting a new record as the longest mission in Arab history. The Dragon capsule made a secure touchdown off the Florida coast at 8:17 am on a Monday, with Al Neyadi emerging from the Dragon spacecraft just an hour later. During this mission, Al Neyadi achieved significant milestones, elevating the UAE's status in the global space arena. He completed the longest-ever space mission by an Arab, spending six months aboard the International Space Station (ISS) and conducting groundbreaking scientific experiments for the betterment of humanity and scientific advancement.
As Sultan Al Neyadi, the UAE's second astronaut, emerged from the Dragon spacecraft, he greeted onlookers with a smile and a wave. It's worth noting that astronauts returning from extended periods in space often experience an adjustment period as they readapt to Earth's gravity. The recovery process for the crew may take up to two hours to ensure their well-being after this remarkable mission.
UAE's economic agreements with Turkey and Indonesia spring into action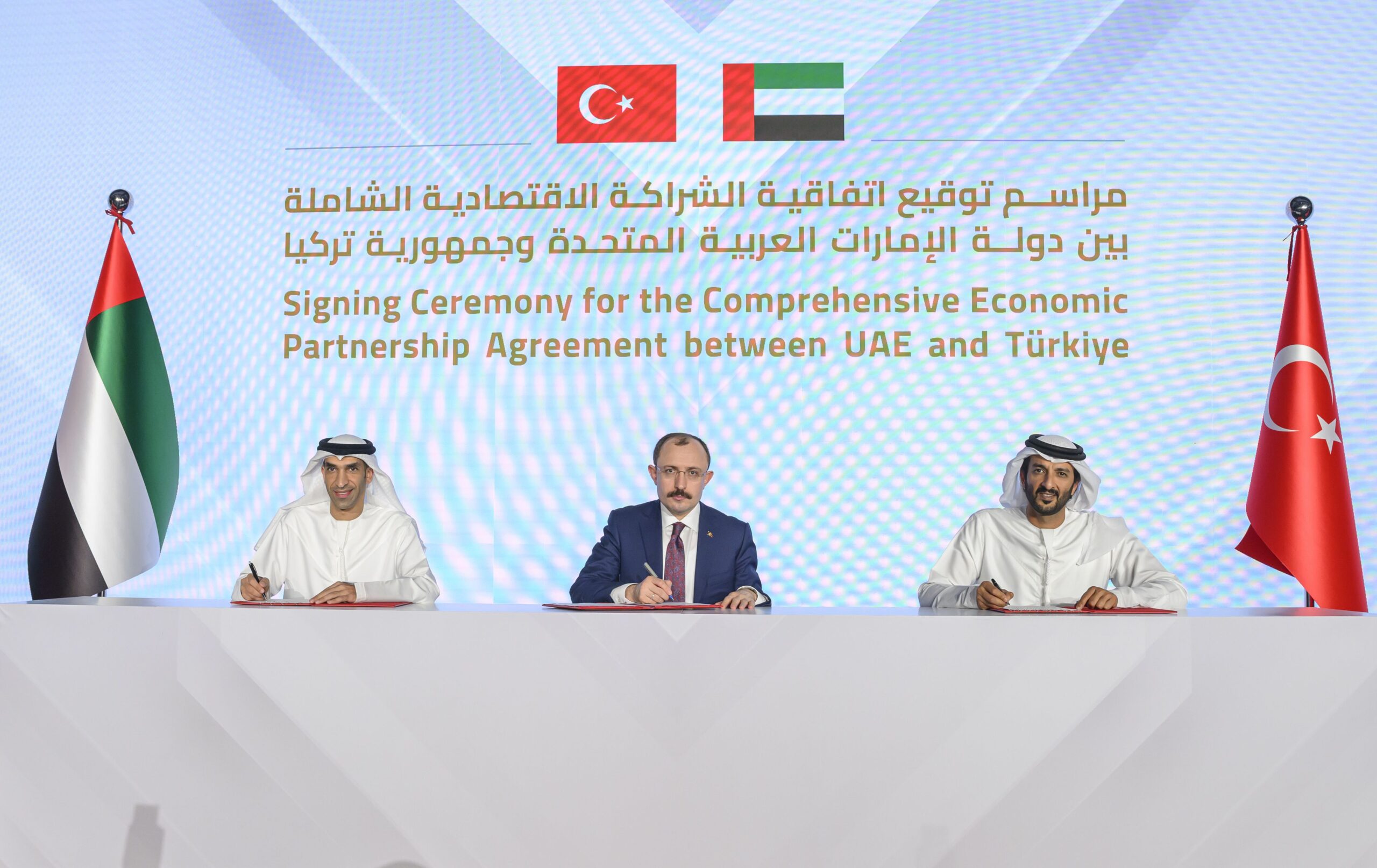 The United Arab Emirates (UAE) is entering a new era of economic collaboration with two rapidly growing global players as it activates two of its Comprehensive Economic Partnership Agreements (CEPAs). The UAE-Türkiye CEPA and the UAE-Indonesia CEPA have officially come into force, setting the stage for enhanced trade and investment cooperation.
The primary goal of these CEPAs is to foster economic ties by doubling non-oil trade. The UAE-Türkiye CEPA aims to elevate bilateral non-oil trade to an impressive $40 billion within five years, while the UAE's CEPA with Indonesia seeks to push non-oil trade beyond $10 billion within the same timeframe. These agreements also aim to facilitate investment projects valued at $10 billion in various sectors.
In the words of HE Al-Zeyoudi, "The implementation of our CEPAs with Türkiye and Indonesia marks a significant step forward in our foreign trade program. Both agreements will unlock significant opportunities for our private sector in two of the world's most dynamic centers of growth."
These CEPAs are the third and fourth of their kind to come into force for the UAE, following successful agreements with India in May 2022 and Israel in April 2023. They are a testament to the UAE's foreign trade agenda, strategically forging robust economic connections with nations of global importance. Both CEPAs promise to reduce or remove tariffs on a wide range of goods, eliminate trade barriers, and create pathways for investments in vital sectors like logistics, energy, food production, fintech, e-commerce, and travel and tourism.
The UAE-Indonesia CEPA, inked in Abu Dhabi in July 2022, aims to significantly boost bilateral non-oil trade from $4.08 billion to over $10 billion within five years. Additionally, the agreement targets a combined trade in services worth $630 million by 2030. Notably, over 80 percent of UAE exports to Indonesia will now be exempt from customs duties under this pact. This partnership also has an eye on nurturing the rapidly expanding Islamic economy, projected to reach $3.2 trillion by 2024. It will accelerate investment projects worth $10 billion across sectors like agriculture, energy, infrastructure, and logistics. The UAE-Türkiye CEPA is equally impactful, having eliminated or reduced customs duties on 82 percent of product lines, accounting for more than 93 percent of bilateral non-oil trade. Türkiye was the UAE's fastest-growing top ten trading partner in 2022, witnessing a 40 percent increase in non-oil trade to $18.9 billion. The newly liberalized trade environment is set to drive this figure to an impressive $40 billion within the next five years.
HE Al Zeyoudi also stressed that the Comprehensive Economic Partnership Agreements play a vital role in attaining the nation's objectives, in particular the vision laid out in "We The UAE 2031", which seeks to double the UAE's non-oil foreign trade to AED4 trillion and elevate national exports to AED800 billion. The recently published statistics from H1, 2023, which show a record non-oil foreign trade value of AED1.239 trillion for the first six months of the year, demonstrate that the UAE is firmly on track – and that the CEPA program will help maintain this upward trajectory.