Tania's contribution to socie-Tea this mental health awareness month
It is Mental Health Awareness month and Tania's Tea House is encouraging everyone in need to TLC to head to its second branch Sereni-Tea, which is located at the Keyani wellness centre in Umm Seqeim.
While the professionals will be there to help, indulging in the cafe culture specialty of Tania's Tea House can help improving your mental health.
Guests are encouraged to escape the nuances of one's daily life whilst nourishing one's mind, body, and soul with the help of anti-inflammatory ingredients that are gut-healing. Their aesthetic spaces with nourishing food can help build resilience and also provide an escapism, a break from the daily grind.
Having been diagnosed with chronic pain, an autoimmune disease & severe food allergies, Tania wanted to create a space that promotes holistic well-being, inclusive offerings friendly towards all dietary restriction, and the fun, yet informative promotion of ingredients that increase well-being (whether its a boost of serotonin to aid mood related disorders and anxiety, calming ingredients that ease digestion).
Well-being and self-love runs deeper than gimmicky quotes and captions, and is harder than it looks to implement, and we are here to remind you that your health (mental, physical, spiritual) needs nurturing and its not selfish to put any of that first. Enjoy our quirky themed coffee & tea latte art & our wellness-themed take-away cups to remind you that your well-being is essential and that you can't pour from an empty cup…
we see tea as more than just a beverage, but a way of life to increase holistic wellness. (see below for some teas we've highlighted as extremely beneficial to one's mental and physical health) Dine-in Teas (we have over 30 flavors) with the option of having in the form of: black, iced, latte, or iced latte, with a wide range of nut mylk alternatives & the option of non-sugar sweeteners.
*all our teas are available for dine-in, take-away and retail packaging for 
online orders
(check out our beau-tea-ful terrazzo, irrescent packaging)
DOPAMINE RELEASING + SEROTONIN BOOSTING TEAS
When released, dopamine, is a neurotransmitter that helps us regulate feelings of pleasure. Studies show that turmeric can help enhance one's mood and releases dopamine. Along with enhancing one's well-being, it also acts as an antioxidant and an anti-inflammatory. Serotonin is a neurotransmitter than plays a key role in our mood, sleep, digestion, muscle & bone health. Low serotonin levels can cause poor sleep, inflammation, depression and anxiety. High serotonin can therefore aid our sleep, mood, and reduce inflammation and pain. L-theanine, and ingredient found in teas, and ginger have both proved to increase serotonin.
Check out our flavors below that release dopamine and boost serotonin:
Golden glow
(ginger, turmeric, carrot, beet, pineapple & calendula petals)
A magical elixir of ginger, turmeric, carrot, beet, and pineapple that aids skin, hair and cell repair, aids inflammation, full of antioxidants and releases dopamine.
Turmeric Ginger (black tea, turmeric, calendula, peaches & ginger)
Dopamine-releasing Turmeric meets sultry ginger (which reduces inflammation & boosts serotonin) & peach (which is high in vitamin C and aids ones' immunity)
Sereni-Tea (turmeric root, fennel, bamboo, orange peel, elderflower, cardamom, dandelion leaves & burdock root)
Tastes like a trip to the spa, with digestive-healing, soothing ingredients such as turmeric, bamboo, elderflower, dandelion, and cardamom. Releases dopamine and aids inflammation.
MENSTRUAL CRAMPS + POOR DIGESTION
Orange You So Sweet?
(apple, rosehip, hibiscus, sunflower, orange)
tastes like a walk through an orange grove in blossom time- creamy orange pieces with vanilla, hibiscus, and rosehip. Full of vitamin C to boost your immuni-tea +rosehip which helps ease inflammation and pain + hibiscus which helps digestion and cramps
KEEP CALM & DRINK TEA
Beau-tea-ful Soul (camomile, lavender petals, rooibos & peppermint)
A soothing, feel-good mixture of chamomile, lavender, rooibos, and peppermint that aids in respiratory conditions, dental health, and digestive issues.
Anti Anxie-Tea (rooibos, camomile, linden, passion flower, lemon balm, lemon verbena leaves, anise, cinnamon & orange pieces)
Infused with anise, cinnamon, lemon balm, orange pieces, and rooibos this comforting blend eases tension, anxiety and stress

LIMITED-EDITION WELLNESS-RELATED GIFTS:
You Can't Pour From An Empty Cup (Take-Away Cups x 10): Biodegradable 8oz cups & lids with inspirational phrases to remind you that your mental well-being matters / 45 dhs

Latte Art Stencils: Buy your own latte art stencil to put over your tea or coffee- just sprinkle cinnamon or cocoa powder! Order 7 days in advance / 85 dhs + 10 customized design

Magic Tea Steepers: A must-have product for any tea lover- our Magic Tea Steepers are exclusive to the region. These spill-proof & hassle-free infuser dispel water through the power of gravity from the bottom once you place it on top of a tea-cup or mug. They're made from tritan which is heat resistant, BPA free, sustainable and 100% recyclable. (

PS- did you know these steepers retain more flavour than traditionally-used tea pot materials? They also wash really easily, and you can re-steep our teas in them up to 3 times! The method of re-steeping is as followed: normally, depending on the type of tea & your personal preference of tea strength, you steep teas between 3-6 minutes, for the second steep double the time, and the third steep double that again so the flavour is well absorbed. / 119 dhs

Self Care Biscuits: Healthy version of candy gram hearts, but geared towards loving and caring for yourself! Sugar-free, guilt-free biscuits, perfect for dipping into your favorite cuppa brew. / 10 for 50 dhs

Self-Care Cookies: Our version of candy gram hearts, but geared towards loving and caring for yourself! Classic sugar cookies with icing, perfect for dipping into your favorite cuppa brew. 10 for 100 dhs

Self Care Lunch Box Cakes: Treat yourself or remind a loved one to give themselves love and care with the cutest fluffy little lunch box cakes. 650g (triple layered) 5 servings. (1) Be in peace, not in pieces (2) Manifest your goals / 75 dhs

Be Kind or Leave (Tea-Shirts): A kind reminder that you are not obligated to be anyones punching bag. You can still be kind but be firm about setting boundaries in your relationships- this is essential to our well-being! / 65 dhs

Dates revealed for Global Village Season 27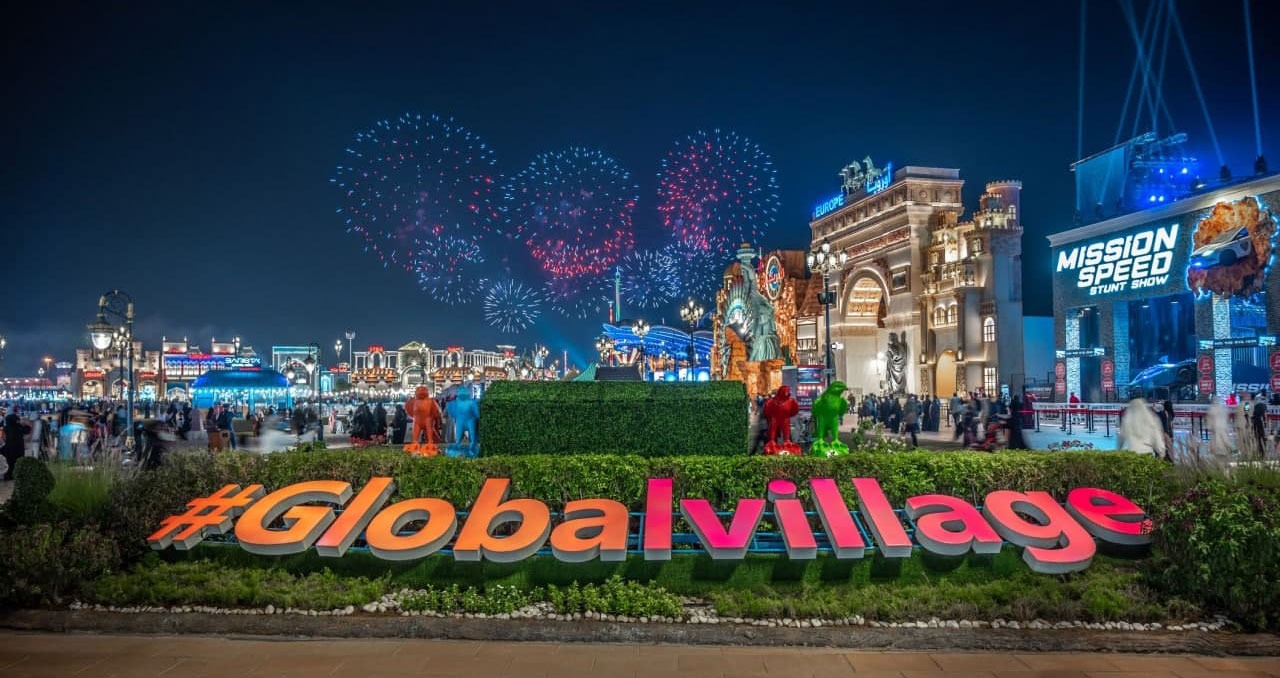 Hurrrray.…the countdown begins.
Global Village has announced its opening date for its coming season. The popular family-friendly destination will reopen on October 25, although little other details are known yet including when exactly it will run until and what will be new. However, on the official website, it says Season 27 followed by the dates "October 2022 — April 2023" which follows the typical dates the attraction usually stays open for.
Last season's Global Village had a record 7.8 million guests visit during the six months it was operational. This also includes an extended period, which saw the attraction stay open for an extra four weeks until May 7.
The destination marked its 26th season with 26 pavilions representing more than 80 cultures from around the world.
Among the countries and continents represented were: the UAE, Saudi Arabia, Bahrain, Kuwait, Afghanistan, China, Egypt, India, Iran, Iraq, Japan, South Korea, Lebanon, Morocco, Pakistan, Palestine, Syria, Thailand, Turkey, Yemen, Russia, the Americas, Africa and Europe.
UAE chips in for food parks in India to tackle insecurity
Reuters – The UAE has pledged $2 billion to help develop a series of "food parks" in India to tackle food insecurity in South Asia and the Middle East, a joint statement said on Thursday.
Speaking in Jerusalem at a virtual summit with UAE, Israeli and Indian leaders, US President Joe Biden said the investment could "increase India's food yields in the region three-fold in just five years".
The parks would bring farmers, processors and retailers together using advanced climate technology to minimise waste, conserve water and maximise crop yields, focusing at first on crops including potatoes, rice and onions.
The four countries would also advance renewable energy projects in India, including wind and solar energy plants, they said.
The projects would be supported by the Israeli and US private sectors, Biden said at the summit on food security and clean energy amid fears of global food shortages caused by the war in Ukraine.
Russia and Ukraine are the world's third and fourth largest grain exporters, respectively, while Russia is also a key fuel and fertiliser exporter.
The war has disrupted their exports, pushed world food prices to record levels and triggered protests in developing countries already contending with elevated food prices due to COVID-related supply chain disruptions.
Going bananas and potatoes
Economic fallout from the pandemic, climate change, food insecurity and volatile energy markets, Biden said, had been "made worse by Russia's brutal and unprovoked attack" on Ukraine.
"All these issues require cooperation and coordination, and none of us can mount a comprehensive response on our own," Biden said.
UN agencies warned this month that the war in Ukraine and climate change could push starvation and mass migration to unprecedented levels.
Apart from benefiting local farmers, the food parks would help reduce trade barriers and unify food safety standards, Indian foreign secretary Vinay Kwatra said in New Delhi.
They would also provide India with an opportunity to benchmark its perishable food products for global export and allow Indian produce access to the strategic Gulf markets starting with UAE, Kwatra said.
He said Indian states Gujarat and Madhya Pradesh – both ruled by Prime Minister Narendra Modi's Bharatiya Janata Party – were exploring setting up these parks, which would initially cultivate bananas, potatoes, rice, onions and spices.
Gulf Arab states import as much as 80-90% of their food and while their oil wealth renders them less vulnerable to rising global food prices than poorer countries in the region, disruptions threaten their supply chains.
India, the world's third-biggest oil importer and consumer, depends on Gulf state for meeting most of its oil needs.
Wealthy Gulf states have invested heavily in farmland overseas and have been investing domestically more in agritech, which is also a fast-growing sector in Israel.
Crop yields are relatively low in India, which despite being a major farm goods producer, lacks regular irrigation for around half its farmland. Venture capital firms are increasingly pouring money into local agritech start-ups.
Sheikh Mohammed bin Rashid orders urgent aid flight to Afghanistan after deadly earthquake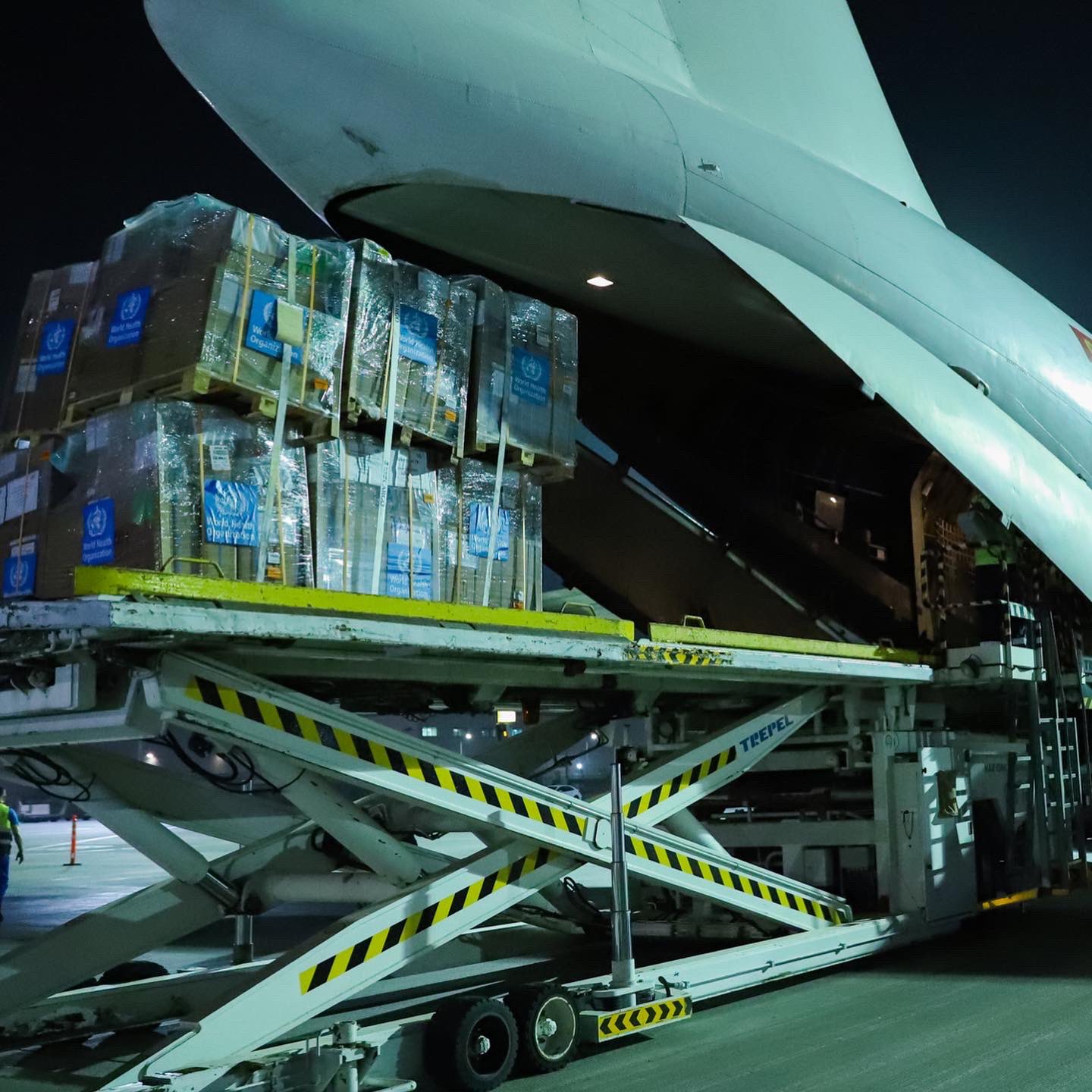 Vice President and Prime Minister of the UAE and Ruler of Dubai, His Highness Sheikh Mohammed bin Rashid Al Maktoum, upon the request of the international humanitarian community and the World Health Organisation (WHO), has ordered the facilitation of emergency aid flights to transport life-saving humanitarian assistance to Kabul, following a 5.9 magnitude earthquake that hit eastern Afghanistan.
On Tuesday 28th of June 2022, a cargo flight departed from Dubai to Kabul, carrying 24.5 metric tons of essential medicines, medical items, and cholera kits supplied by the WHO from its warehouses in the International Humanitarian City (IHC) in Dubai. The facilitation and transport of aid come in response to the immediate humanitarian needs of the landlocked Southern Asian country following the devastating earthquake that claimed the lives of at least 1000 people, amid fears of a cholera outbreak besides the country's already dire humanitarian situation.
.@HHShkMohd orders airlift of emergency humanitarian aid to Kabul, following a 5.9 magnitude earthquake that hit eastern Afghanistan. Earlier today, a cargo flight departed from #Dubai carrying 24.5 tonnes of essential items. @IHC_UAE pic.twitter.com/fh0LLrfkq4

— Dubai Media Office (@DXBMediaOffice) June 28, 2022
Giuseppe Saba, CEO of IHC, said: "Reports indicate that this is the deadliest earthquake in two decades, further compounding the alarming humanitarian situation in Afghanistan. The IHC, under the directives of His Highness Sheikh Mohammed bin Rashid Al Maktoum, is accelerating the rapid response of the international humanitarian community as it rallies to come to the aid of those impacted by the disaster. Many organizations that we host in IHC are working around the clock to mobilize resources, and we are coordinating with them to provide all the required support to transport relief from our warehouses into Afghanistan. Time is of the essence, and Dubai and the UAE's leadership consider a swift response a humanitarian duty to save lives."
Dr. Dapeng Luo, WHO Representative in Afghanistan said: "The trauma and emergency surgery kits that are arriving on this flight from WHO's logistics hub in Dubai's International Humanitarian City are absolutely critical to maintain our ongoing support to the people of Afghanistan as these supplies will cover the needs of at least 340,000 people.  We are grateful for the vital logistics assistance provided by the UAE in support of WHO's global logistics hub in Dubai."